Rudimental at O2 Academy Bristol - Gig review by Martin Allen-Smith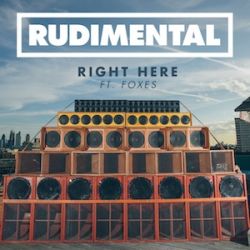 Posted on: 2013-10-16
---
With four top 20 hits and a number one album to their name, there can be no doubting the commercial success that East London dance group Rudimental have enjoyed throughout 2013. The big question was whether their popular formula transfers effectively to the live environment.
In the end, the answer was a resounding yes. The quartet – backed with several guest performers for their live show – presented a bass-heavy but musically varied set that demonstrated why they have earned rave reviews at the many festivals they have appeared at this summer.
Most of the album Home was given an airing, with the singles Right Here, Feel the Love and Not Giving In getting the biggest responses from the crowd, before the 1 hour 15 minute set was wrapped up with a triumphant Waiting All Night.
It was a suitably thrilling end to a sold-out gig that, despite Rudimental's sometimes soulful aspects, was mercifully short on slow moments.
A special mention should go to one of the most impressive support acts I've seen for a while. Shakka – who collaborated with Wretch 32 on his top 10 single Blackout earlier this year – gave an accomplished performance that had all the hallmarks of finely tuned showmanship that Labrinth has had such success with. He even included a superb cover of Coldplay's God Put a Smile Upon Your Face whilst putting his own unique spin on it.
The night belonged to Rudimental though, and a storming show that suggested that all the hype is more than justified. The challenge that lies ahead – as always for bands that enjoy such huge and rapid success – is how to follow up the first album with new sounds that have the same kind of impact. On this evidence, there's plenty to suggest they have the necessary staying power.
---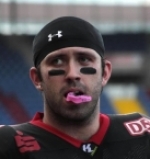 James Anderson
Born and raised in the suburbs of Swansea, Jimmy moved to Bristol back in 2004 to attend university. Passionate about live music, sport, science and nature, he can usually be found walking his cocker spaniel Baxter at any number of green spots around the city. Call James on 078 9999 3534 or email Editor@365Bristol.com.