Ross From Friends at Thekla - Bristol Live Music Review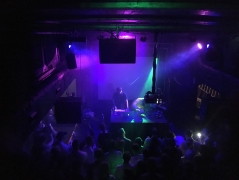 Posted on: 2018-10-11
An accomplished showcase of the quality and sharpness of Ross From Friends' production.
---
While usually you go to a gig knowing exactly what to expect from the act and how the set is likely to pan out, I made the journey to Thekla last week with little idea of what a Ross From Friends live set was going to involve. My knowledge of the lo-fi house scene is fairly narrow - limited mainly to the vast amount of Youtube mixes I used to listen to while trying to concentrate on essays at university - but Ross From Friends has been one of the breakout acts of the genre in recent years, thanks in large part to the success of his 2017 EP, You'll Understand, and debut album, Family Portraits, released in July this year.
*Disclaimer: if you're hoping to find corny Ross Geller puns in this review, you've come to the wrong place.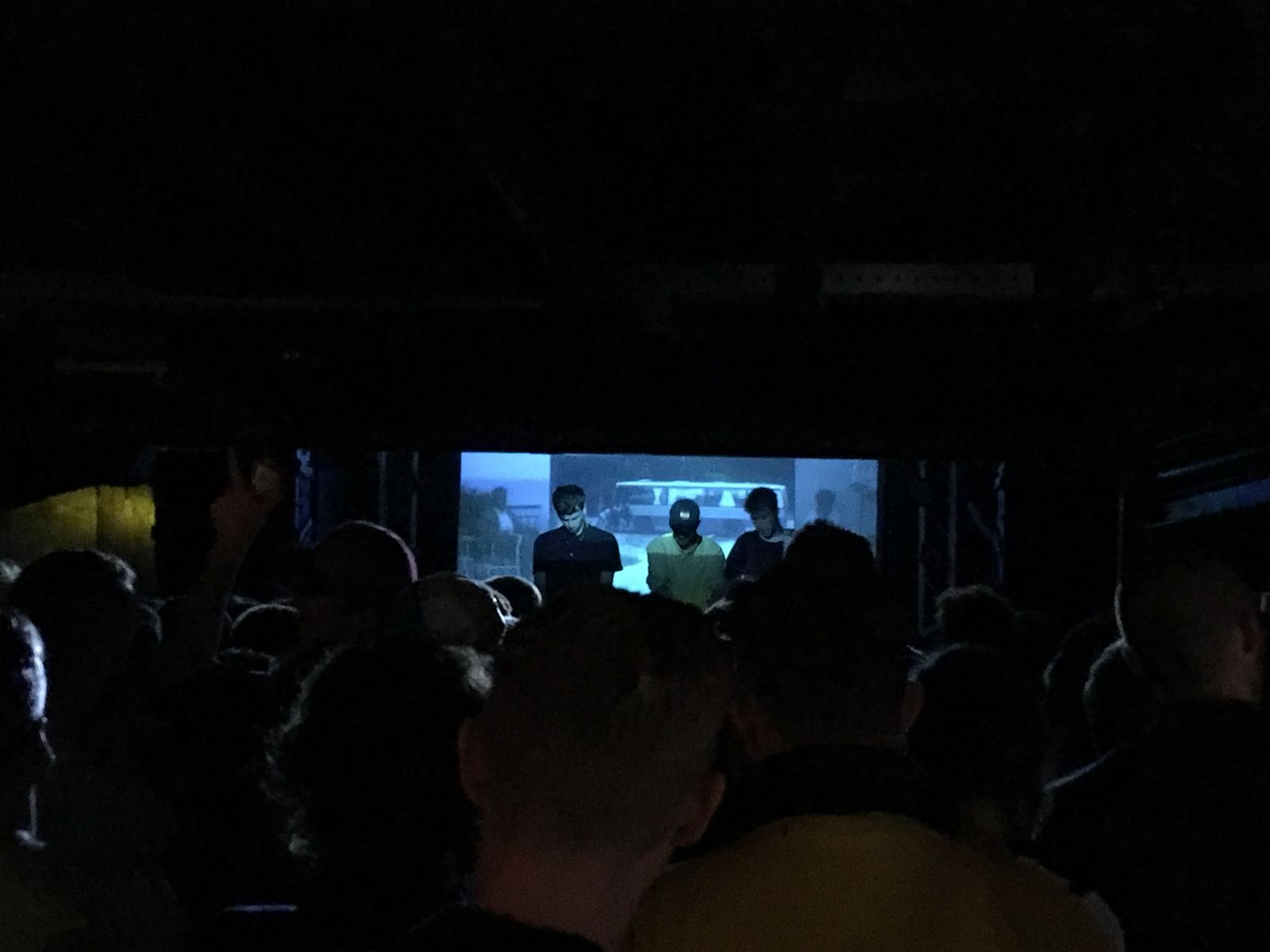 One detail I did learn about in advance of the show on Tuesday 2nd October was that while most of the production side of the Ross From Friends project is taken care of by Felix Weatherall (no relation to Andrew), his live shows are accompanied by two good friends and accomplished musicians - Jed Hempson on electric guitar and John Dunk taking care of the keys and the occasional sax solo.
Weatherall's effortless shifts from low-key melodies to more dancey cuts like the bass-driven Project Cybersyn put him in firm control of the crowd from the outset. Having clearly spent a considerable amount of time on this live setup, Ross From Friends' tracks sounded as tight as ever and even more atmospheric, enhanced by the futuristic notes emanating from Hempson's guitar and John Dunk's breezy synths.
It wasn't until the eagerly-anticipated drop of Talk To Me You'll Understand - released last year and by far the best-known Ross From Friends track - that the party vibes fully picked up and both crowd and musicians got fully into the swing of things. The three close friends looked comfortable on stage and made it clear that they were having a good time (always a plus for a punter in a venue as intimate as Thekla), and the audience loosened up, pretty much everyone on the dancefloor singing along to the song's only lyric.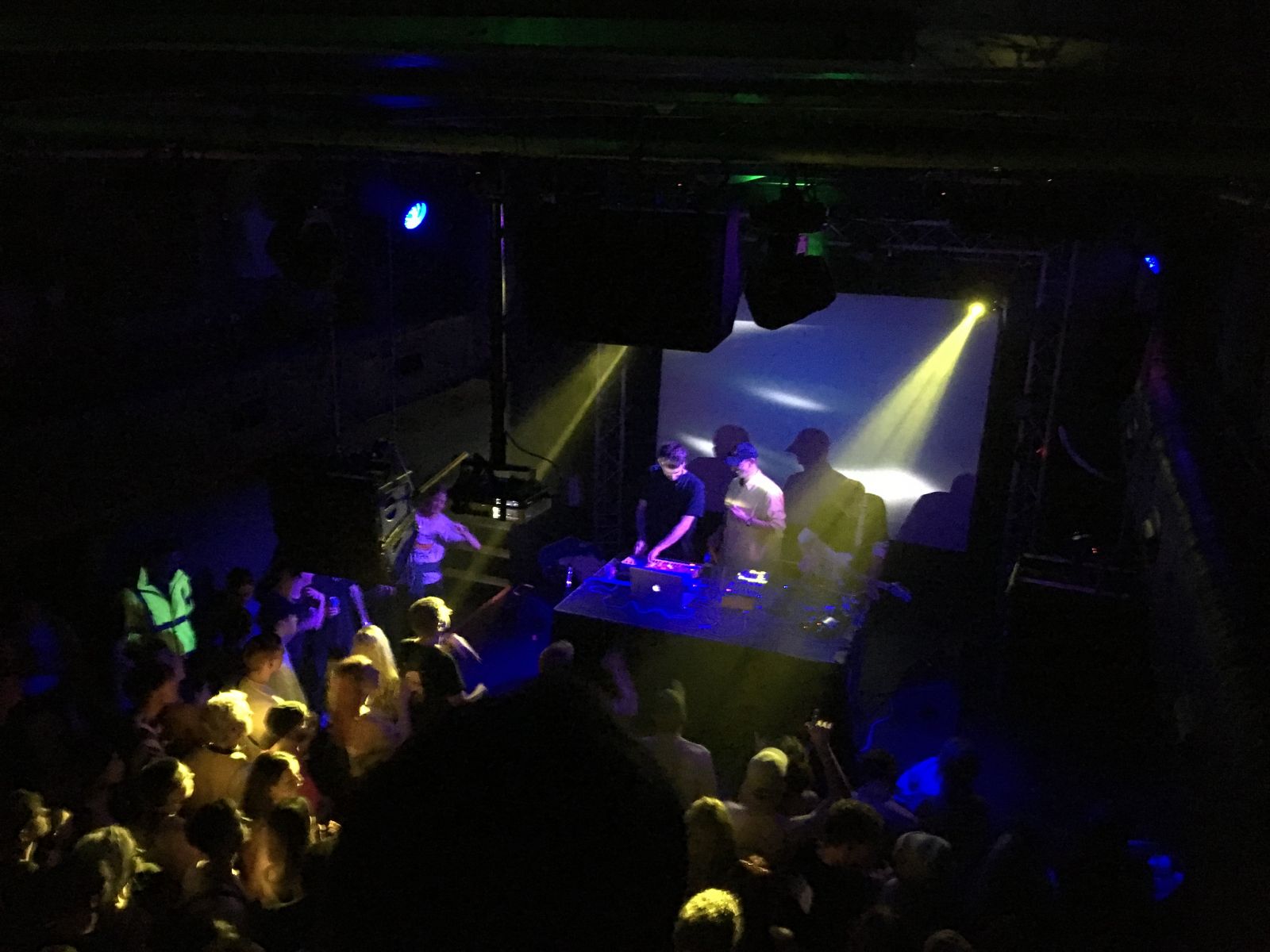 The fact that the gig sold out well in advance is a testament to the rapid emergence of the lo-fi house scene as well as the quality of the Ross From Friends releases, and it was refreshing to see so many people engaging with the music and listening out for specific cuts and instrumentation. The average-at-best quality of the photos in this review is a direct result of my early acceptance that any attempt to get anywhere near the front of the crowd would have been pointless - such was the eagerness of people in the audience to get a good view of what Weatherall was up to on stage.
For someone with limited knowledge of the lo-fi house scene, or of Ross From Friends/Felix Weatherall himself, the live show served as a big argument for the quality of a genre run by people who are often dismissed as 'bedroom producers', as if that's automatically a bad thing. The live show, despite still being in its relative infancy, was much sharper than I expected it to be, and I look forward to seeing where the Ross From Friends project goes from here.
---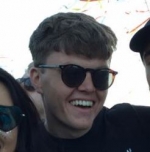 Matt Robson
Having moved to Bristol from Cornwall in 2015, Matt graduated from UWE with a degree in Journalism in 2018. He's keen on a wide variety of musical genres, as well as taking an interest in art and illustration, producing his own work in his spare time. Matt makes the most of Bristol's diverse nightlife and attends gigs and club nights regularly. Get in touch via email at matt@365bristol.com.