Rockarchive at Little White Space in Clifton - Review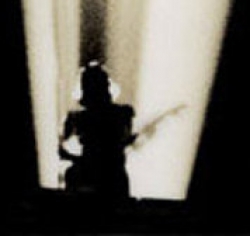 Posted on: 2013-11-07
---
Miri Teixeira visits Rockarchive for 365Bristol Arts & Culture.
Rockarchive, a collection of rock history and photography is currently exhibiting at the Little White Space in Clifton Village.

The exhibition is open to the public until Wednesday 20 November and displays over seventy photos of the most recognisable and influential musicians of the last fifty years.

Conceived in 1998 by award-winning photographer Jill Furmanovsky, Rockarchive is an extensive accumulation of over nine hundred photographs. Each one is subtly embossed and signed by the photographer, making them an extremely sought after item among collectors and music fans alike. Thirty of the most iconic prints have been selected for 'Edition 30/30/30', which will be displayed to the public in pop-up shops around the country.

The Little White Space is also exhibiting ten limited edition digital prints, to celebrate the 10th anniversary of Edition 30/30/30. These prints range from the iconic, one being an often seen image of a pouting Jarvis Cocker; to a very special photograph of a pre-fame Elvis Presley taken in 1956 after one of his first small-time gigs, showing the sleeping star on a train home to Memphis. One of these special edition prints, featuring David Gilmour's passionate Comfortably Numb solo and taken from Pink Floyd's groundbreaking The Wall tour, was even taken by Jill Furmanovsky herself.

Many photographers have been involved over the years, helping to build this comprehensive selection of images. High profile photographer Jorgen Angel exhibits two works. His memorable prints of punk pioneer Johnny Rotten and Led Zeppelin guitarist Jimmy Page are suitably impressive and showcased here in the perfect surroundings. Some of the photographs even hold the last signatures of the person who actually shot the image making them extremely rare and a must-have for avid collectors.

All the works exhibited are up for sale, along with a portfolio of contemporary smaller prints, and the exhibition is free to browse. With artists ranging from Iggy Pop to Duffy, Radiohead to The Jam, this gallery will have something for everyone.
---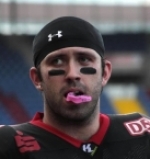 James Anderson
Born and raised in the suburbs of Swansea, Jimmy moved to Bristol back in 2004 to attend university. Passionate about live music, sport, science and nature, he can usually be found walking his cocker spaniel Baxter at any number of green spots around the city. Call James on 078 9999 3534 or email Editor@365Bristol.com.