Review: Tinariwen @ Trinity Centre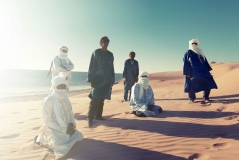 Posted on: 2019-11-14
Tinariwen transform a baltic night Bristol into a sunny Saharan paradise
---
On Tuesday, a baltic night Bristol was transformed into a sunny Saharan paradise by Tinariwen. The Tuareg musicians played at Trinity Centre and warmed our cockles with their beautiful desert blues.
Tinariwen's discography spans more than 17 years, but they have been making music together for much longer than that. After touring around the globe with their recent release, Amadjar, they seemed somewhat out of place in our chilly city, sandwiched between microphones and amps.
It felt like a real privilege to see Tinariwen perform in a wholly unnatural environment for their music. Indeed, their website states that "the best Tinariwen album hasn't been recorded yet" because their greatest music is played "at night around the fire, back in Algeria, amongst themselves and at their own pace". However, what was magic about the set was that they took us to that very fireside with their hypnotic rhythms, vocals and melodies.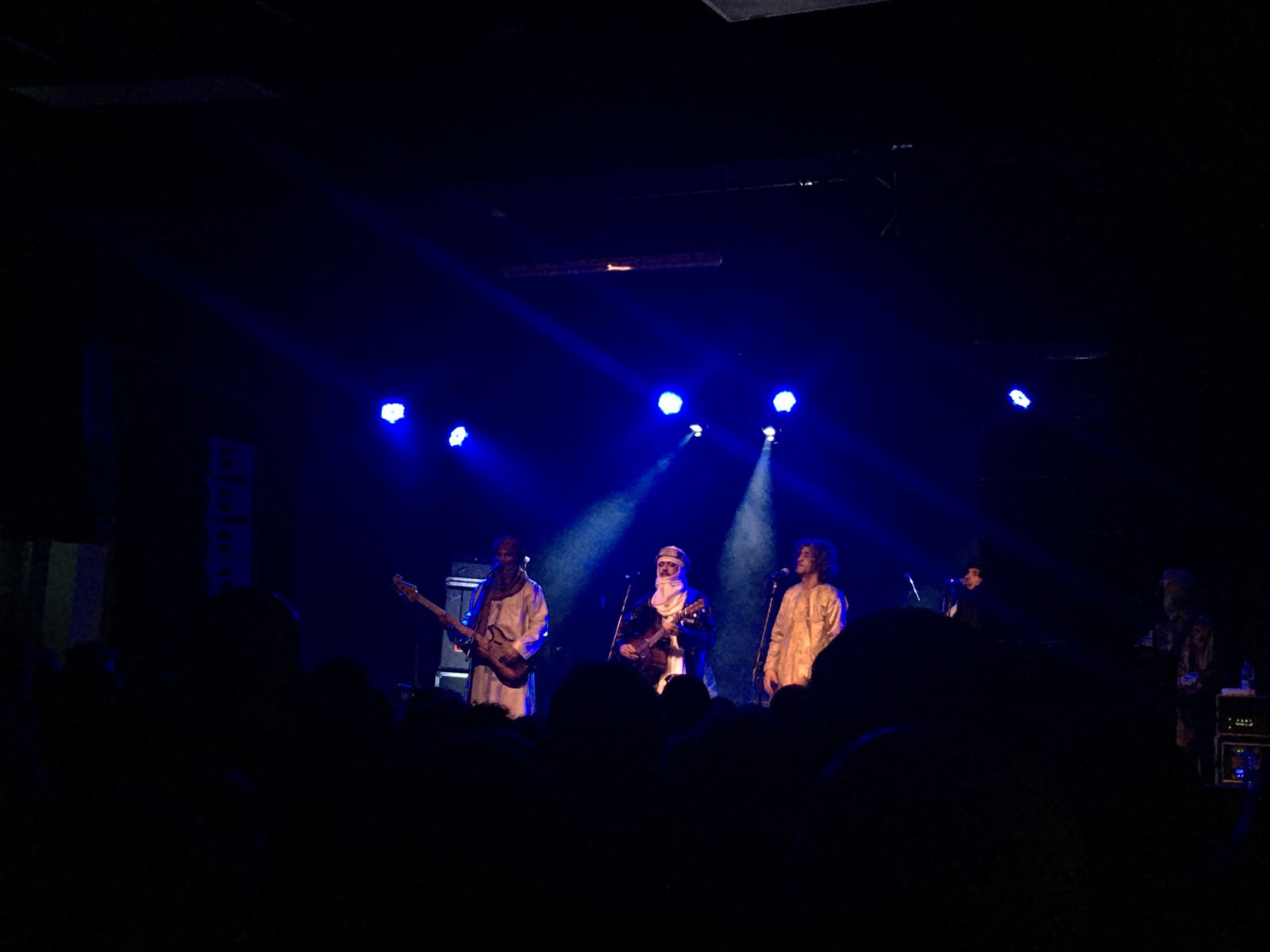 Lead vocalists were provided by original founder Ibrahim Ag Alhabib and Abdallah Ag Alhousseyni - their gruff voices resonated around the old church, lilting with the mesmeric guitar.
Tinariwen played a selection of tracks from their vast discography, with a healthy dose from this year's release. The newer material compliments older stuff, as many Tinariwen tunes follow a similar formula. Songs are often heavily lyrical, with a steady bass rhythm, dancing drums and flurries of intricate, catchy riffs.
'Assawt', 'Talyat' and 'Taqkal Tarha' each adopt these elements, but are wildly unique, and are impossible not to dance to when heard live, particularly as members of the band let their bodies move, too. On Tuesday, the combined chorus of male voices on 'Talyat' was incredibly powerful.
With the entire audience captivated and transported, Tinariwen ended the set, and Abdallah returned alone. Abdallah continued to captivate the Bristol audience as he played 'Wartilla'; a melancholic, moving song which is the penultimate track on their recent release. The rest of the band then returned to the stage, ending the night with an energetic rumble of 'Chaghaybou'.
Tinariwen? @ Trinity Centre, Tuesday 12 November 2019
---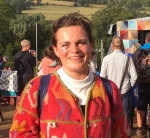 Flora Tiley
Originally from Stroud, Flora only moved to Bristol in February 2019 but has thrown herself into everything the city has to offer. By day she is making maps for Sustrans, by evening she can be found gigging or climbing and by night she could be DJing as Nigel Garage.