Review: The Rocky Horror Show @ The Bristol Hippodrome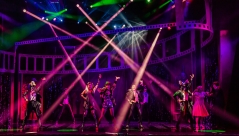 Posted on: 2022-05-31
Forget the Time Warp, let's do the whole thing again!
---
I'm a big fan of the Rocky Horror Picture Show, and have always been eager to see it in live form. Going in, I was admit I was concerned – what if it fell flat? It didn't.
From the start, the Rocky Horror Show was bringing gleeful, flirty, camp energy (even the curtain at the start shimmered with indulgent colour). Each rendition of the songs both delivered the core flavour of the song, whilst still riffing and sliding around in the space those songs allow – making them this production's own.
The set started initially unimpressive – almost local panto level – in a way that concerned me. But of course, this was just another trick for the world's slipperiest musical – it gave way to a lavish, yet silly set that allowed for silky smooth transitions between two lively locations within the castle. The costume was no different – all glitz, goth and sex.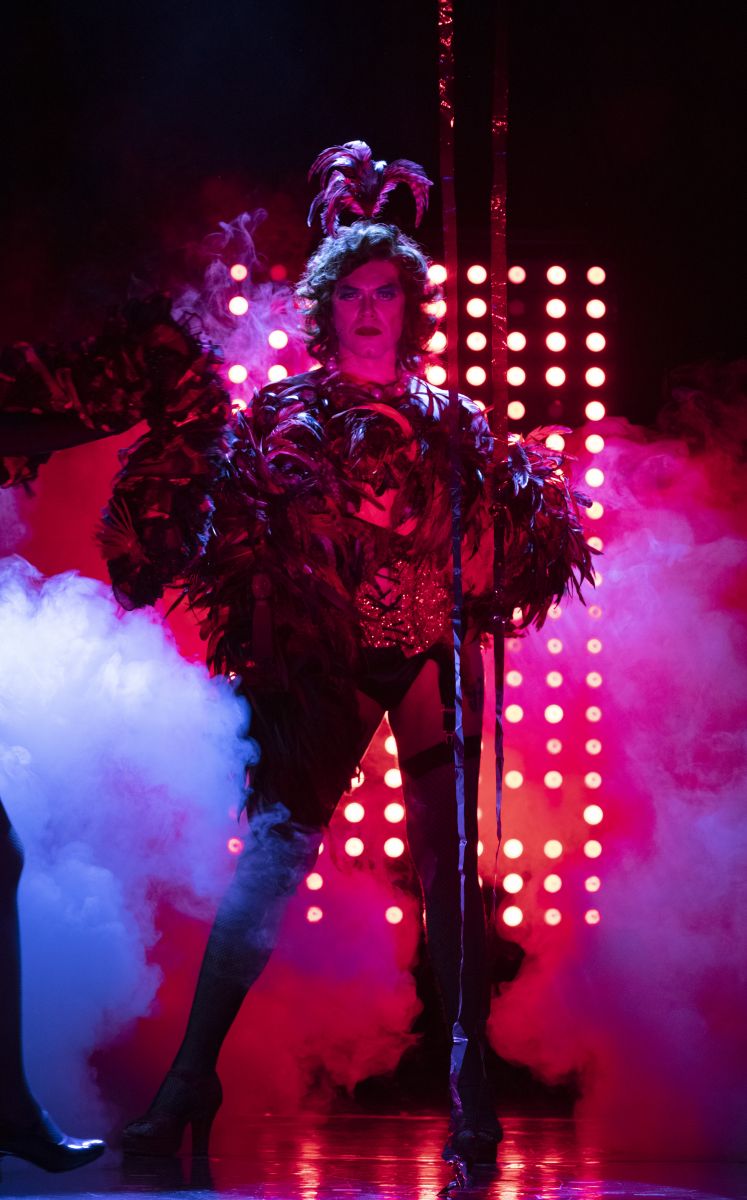 Anyone going for the first time – a 'rocky virgin', in the fans' parlance – should be aware: the experience of watching Rocky Horror is not quite like other shows. Audience interaction is a big part of the show. Fans shout out popular heckles, make jokes, and turn just about everything into a sexual innuendo. At it's worst, it can be irritating, and can feel like you've turned up to rehearsal without your script – plus, not all of the audience jokes can land. But at it's best, it encourages an informal, anything-goes atmosphere – often the moments when the Narrator is bantering back and forth about current events with the audience.
And that audience interaction comes to a giddy head in moments like the 'Time Warp', when the entire audience rose to follow along the dance – inadvertently showing off all of the amazing costumes dotted about the audience.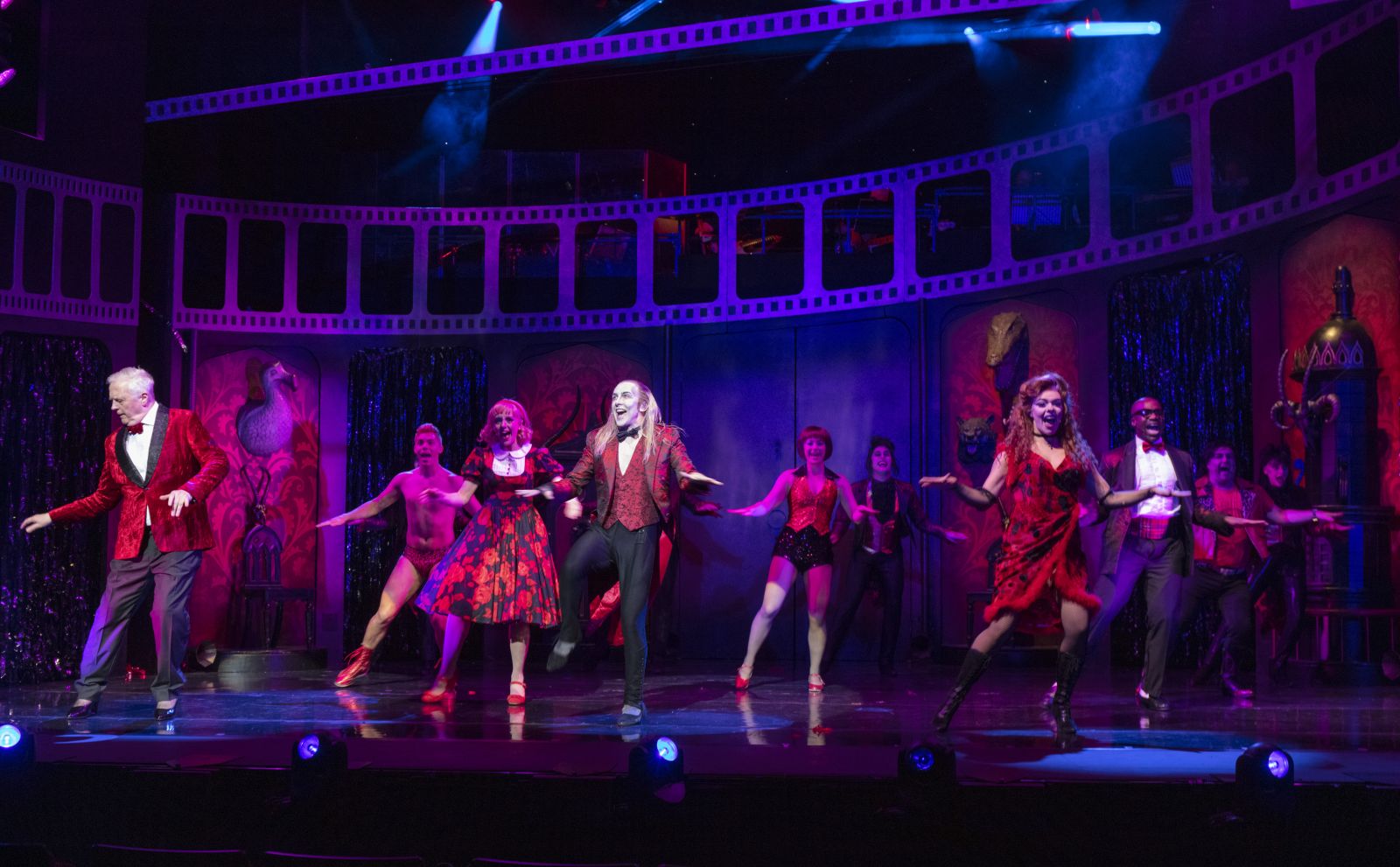 The cast were equally as enrapturing and playful – not only faithfully embodying beloved characters and putting their own spins on them, but having fun whilst they're doing it. Stephen Webb should especially be commended for taking the role of Dr Frank-N-Furter – a role that languishes forever in the shadow of the great Tim Curry – and finding a way to add his own suprisingly masculine charm to the role, to great effect. Not to mention, top-billing star Ore Oduba as Brad did a wonderful job at naiveté and squeaky-clean innocence – to the point where those of us who saw him on Newsround as kids might even believe it was genuine.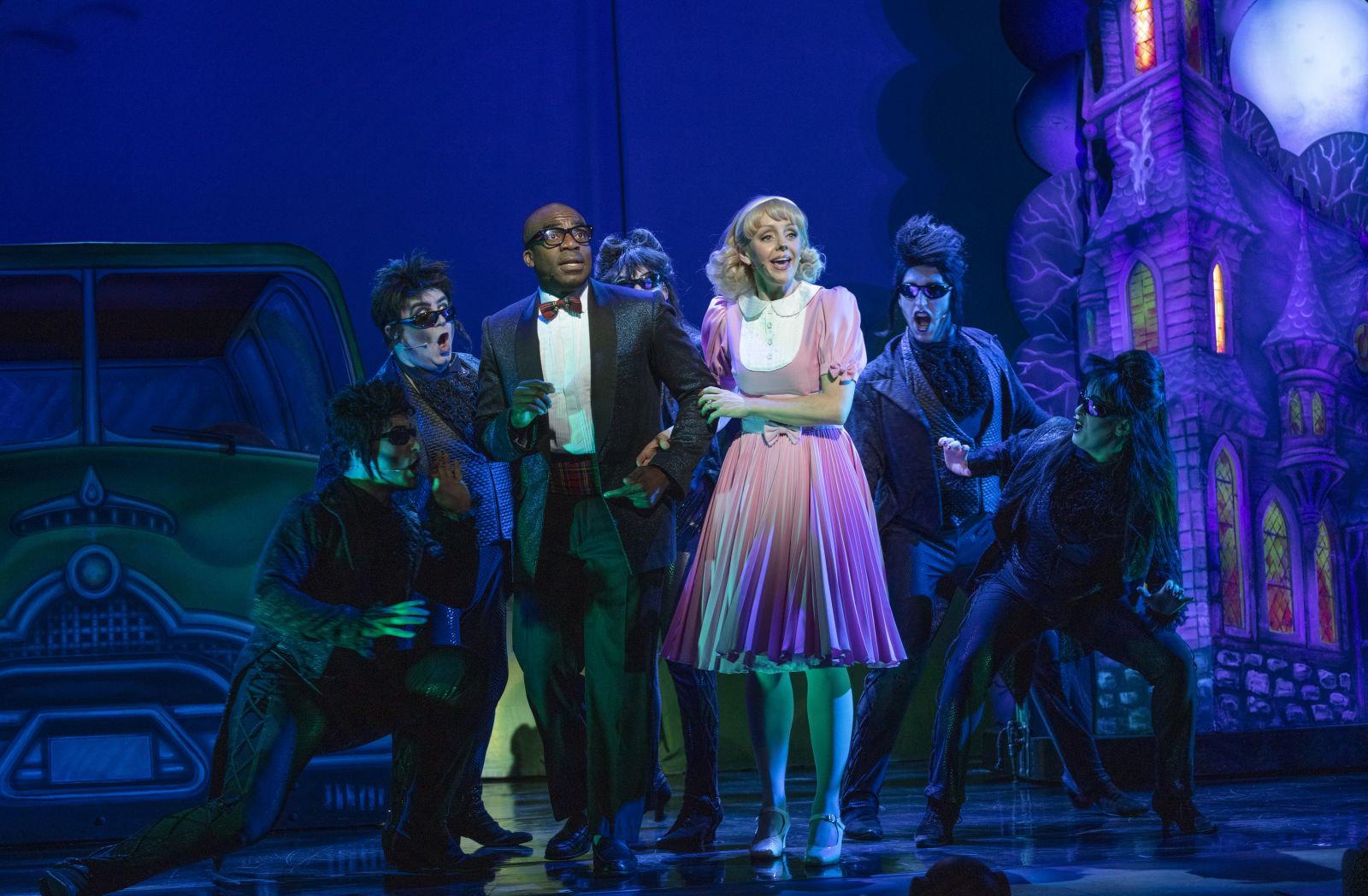 Ultimately, The Rocky Horror Show is exactly what anyone with any familiarity with it would expect – campy, flirty, overpowering and a whole lot of fun.
The Rocky Horror Show is on at the Bristol Hippodrome from Monday 30th to Saturday the 4th June 2022 - at 8pm Monday-Thursday, and both 5:30 and 8:30 on Friday and Saturday.
Tickets are available now here.
---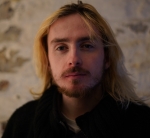 Patrick Bate
Patrick is a filmmaker with so much Bristol in his blood the white blood cells are graffiti'd. Educated at the Northern Film School in Leeds, he's returned home to be a Videographer and Reviewer for 365Bristol and BARBI. When he's not messing about with cameras, he enjoys playing guitar, spending far too much time on tabletop RPGs, and being an awful snob about cider. Have a look at his work here, or get in touch at patrickb@365bristol.com.