Review: The Mana House – Dungeons & Dragons at Crying Wolf, Cotham Hill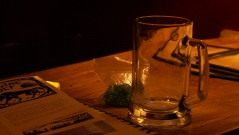 Posted on: 2021-10-14
Bristol's Dungeons & Dragons community is thriving right now.
---
Dungeons & Dragons is more popular than ever. But it can be difficult to organise a game. You need the rulebooks, a reliable group of friends and a 'Dungeonmaster' to run the game. And so, many who would love to play feel they can't.
Enter; The Mana House. The Mana House have been running Dungeons & Dragons (D&D) games across Bristol bars and venues for the past five months. They've recently settled into their favoured venue: Crying Wolf, Cotham Hill. Having only played home D&D before, I was curious, and joined one of their games.
Crying Wolf's fantasy art-deco look provides perfect atmosphere for the game. Horned skulls adorn rich red walls, and the plush benches are lit by warm lanterns. Staff appear to take orders and deliver cocktails or craft beers in glass tankards.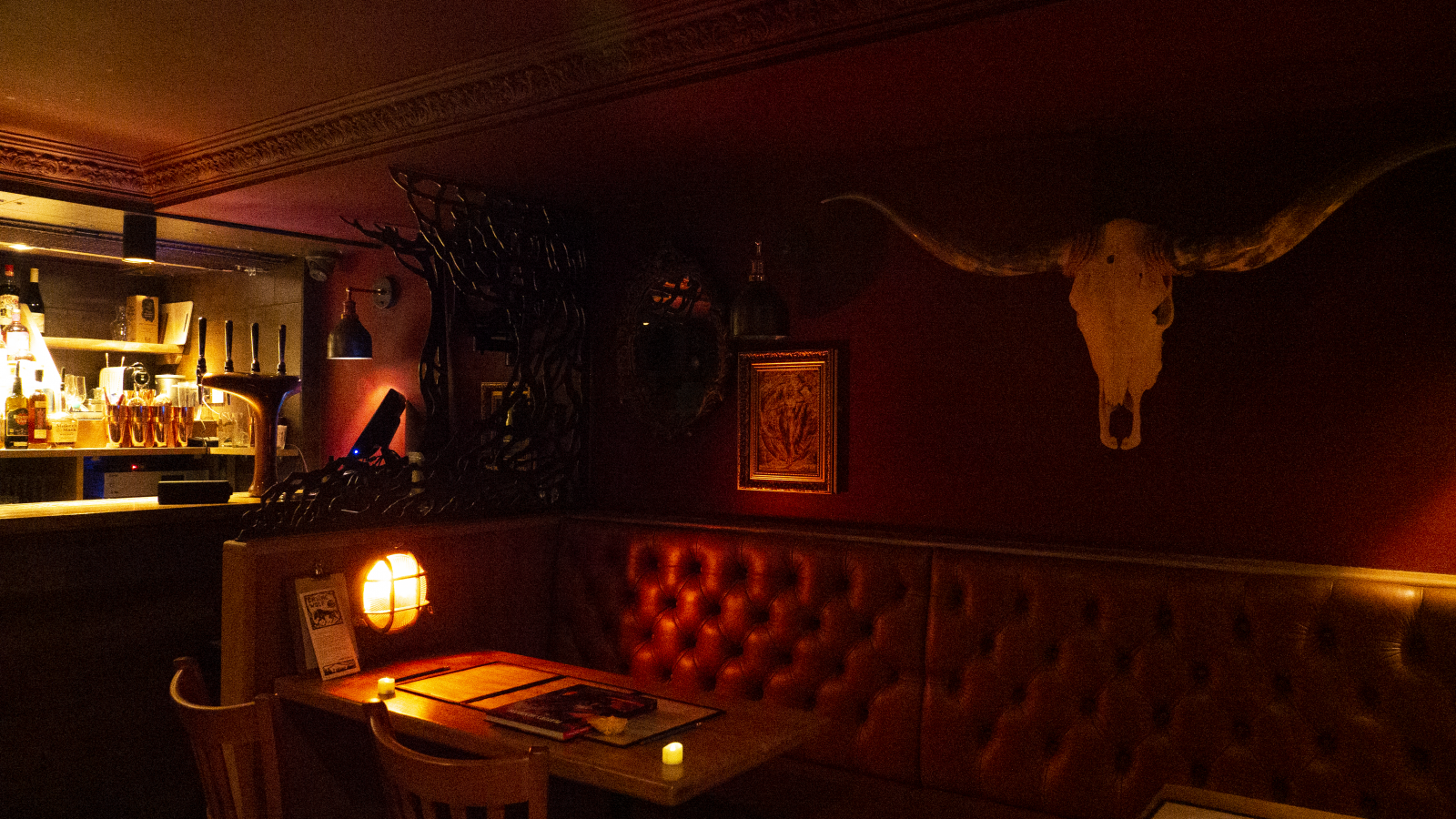 The Mana House's Dungeonmaster, Alex, guided me through character creation with a patience and flexible grasp on the rules that would make the sometimes-intimidating character sheet a breeze for a newbie and, as he did, the seven other players filed in.
It felt like a club, or even just a group of friends; familiar greetings were exchanged as people comfortably set themselves up on tables, and friendly chatter bubbled up through the room. I was quickly welcomed and felt no sense of exclusion.
The game is a 'living world'-style game, meaning that players and characters can drop in and out as they choose, with no commitments, and you're likely to see a different mixture of friendly faces every time.
I played an anthropomorphic martial-arts hare and was joined by, among others, a washboard-wielding gnome, a bright blue sorcerer, and a holy warrior 'Dragonborn'. We explored the town of Waystone (which the 'campaign' is named for), battled three-headed zombies, and dealt with the mysterious 'Collector'.
Alex effortlessly wove the story with well-prepared notes and a gift for evocative description, managing the eight-strong group so that everyone had as much time in the spotlight as they desired.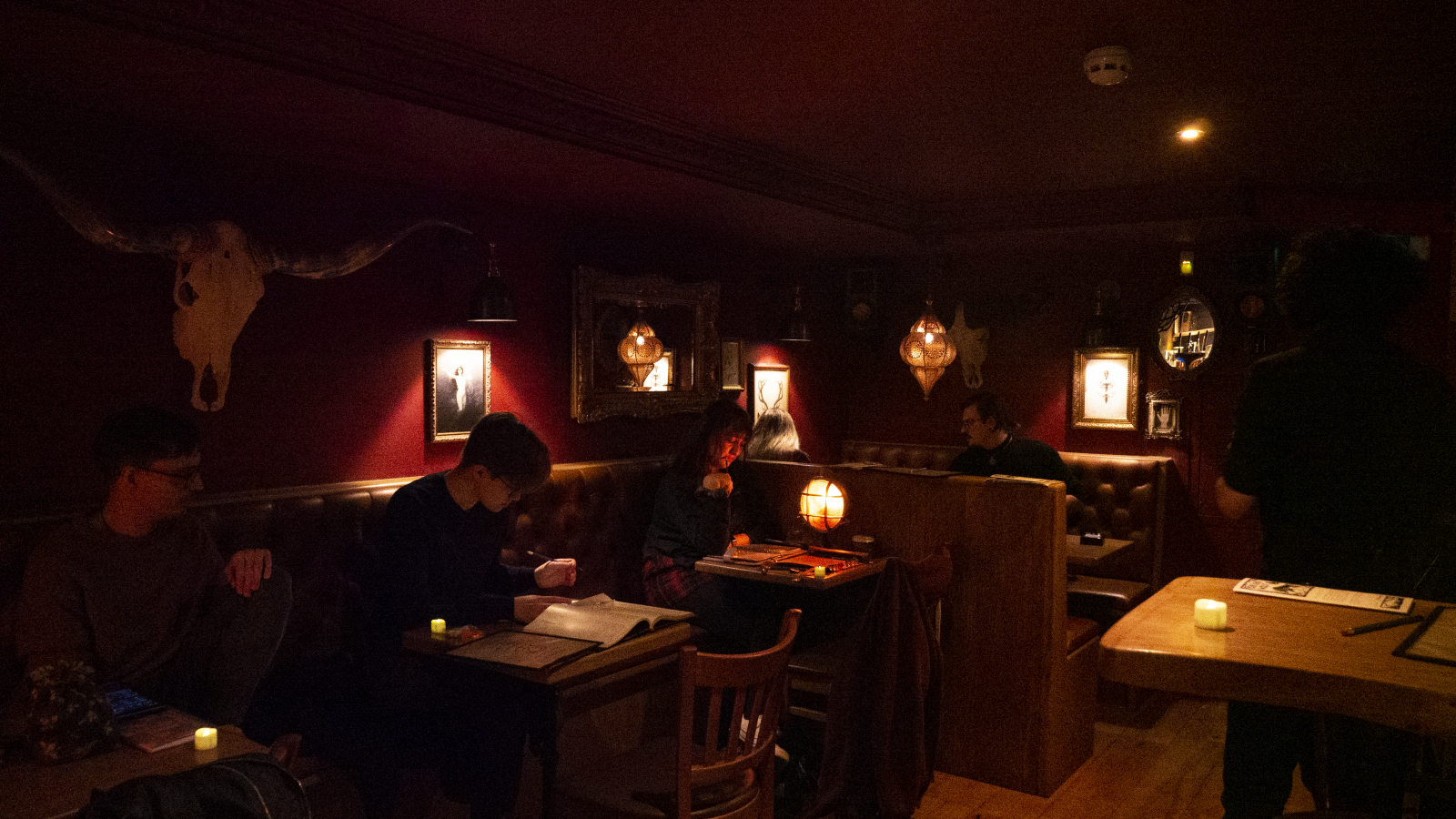 In short, it was good Dungeons & Dragons, and everyone walked away satisfied, from the year-long players to the newbies who were only playing their second or third D&D game ever.
The Mana House run twice-weekly games at Crying Wolf and are expanding to run games at The Ill Repute, an americana-themed pub in Old Market, with famous Mexican food and an underground space perfect for D&D.
Bookings aren't currently available, but they're gauging interest, so if you're interested, get in touch, and let them know. They've also announced plans to run a Halloween game with a large number of players.
Whether you're a novice or a pro, I'd recommend trying The Mana House. It's fun, it's welcoming, and you might even make some friends!
Tickets for Mana House's games can be booked through their website and cost £11.99.
Images: Patrick Bate
---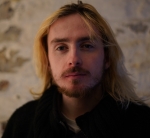 Patrick Bate
Patrick is a filmmaker with so much Bristol in his blood the white blood cells are spraypainted. Educated at the Northern Film School in Leeds, he's returned home to be a Videographer for Bristol365 and BARBIE. When he's not messing about with cameras, he enjoys playing guitar, tabletop RPGs, and being an awful snob about cider.