Review: The Chats @ O2 Academy Bristol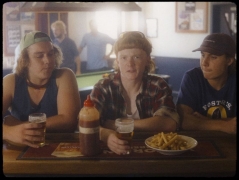 Posted on: 2019-12-16
Breakout Aussie rockers deliver one of the biggest O2 Academy gigs of 2019.
---
Something strange happened at the O2 Academy on Friday night. The Frogmore Street spot is, due to a well-documented lack of an arena, Bristol's leading live venue, but it was transformed into a wild back-alley basement as three mates from Australia's Sunny Coast arrived to play their first-ever Bristol show.
Many acts try and fail to breathe life into a decent but sometimes soulless O2 Academy, but as it turns out, all it takes is a punk attitude and a set of tunes about pub grub, chlamydia, ciggies and Centrelink.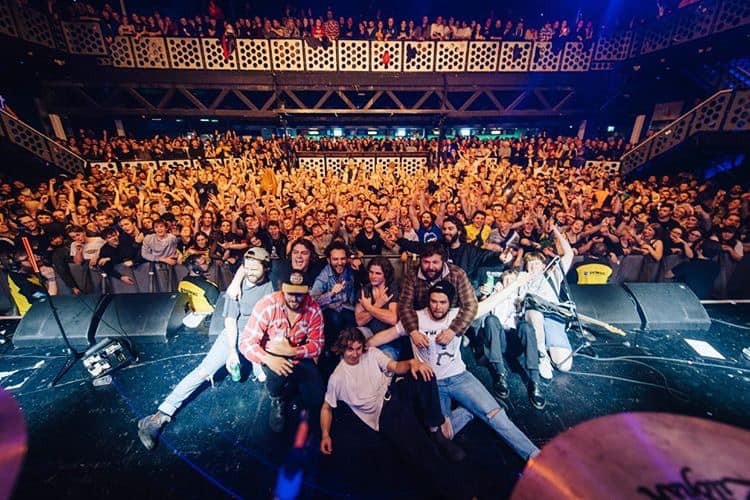 Having gained notoriety over the last 18 months with their viral breakout track 'SMOKO', The Chats have been plotting a course for world domination with sell-out shows across their native Australia, North America and, now, the UK. Their no-nonsense punk style and relatable, quintessentially Aussie sound have endeared them to thousands of fans, so much so that the Bristol leg of their 2019 UK tour sold out with little to no promotion.
Support on the night came from fellow Aussies Crocodylus and Bad//Dreems, who would have relished playing in front of a busy early crowd and had no problem getting the atmosphere going with lively tracks like Crocodylus' 'Sweaty Already' and a selection from the latter's second album, Doomsday Ballet, released earlier this year.
The Chats emerged on Friday night to 'We Are The Champions', a fitting entry for a band that recently added Dave Grohl, Alex Turner and Josh Homme to their growing fan base after the Foo Fighters, Arctic Monkeys and QOTSA frontmen attended a raucous show in Los Angeles. Their set brought a rare energy to the O2 Academy that lasted from the first note to the last, with limbs all over the place, beers and shoes flying across the crowd and the security at the front barriers struggling to keep a lid on it all.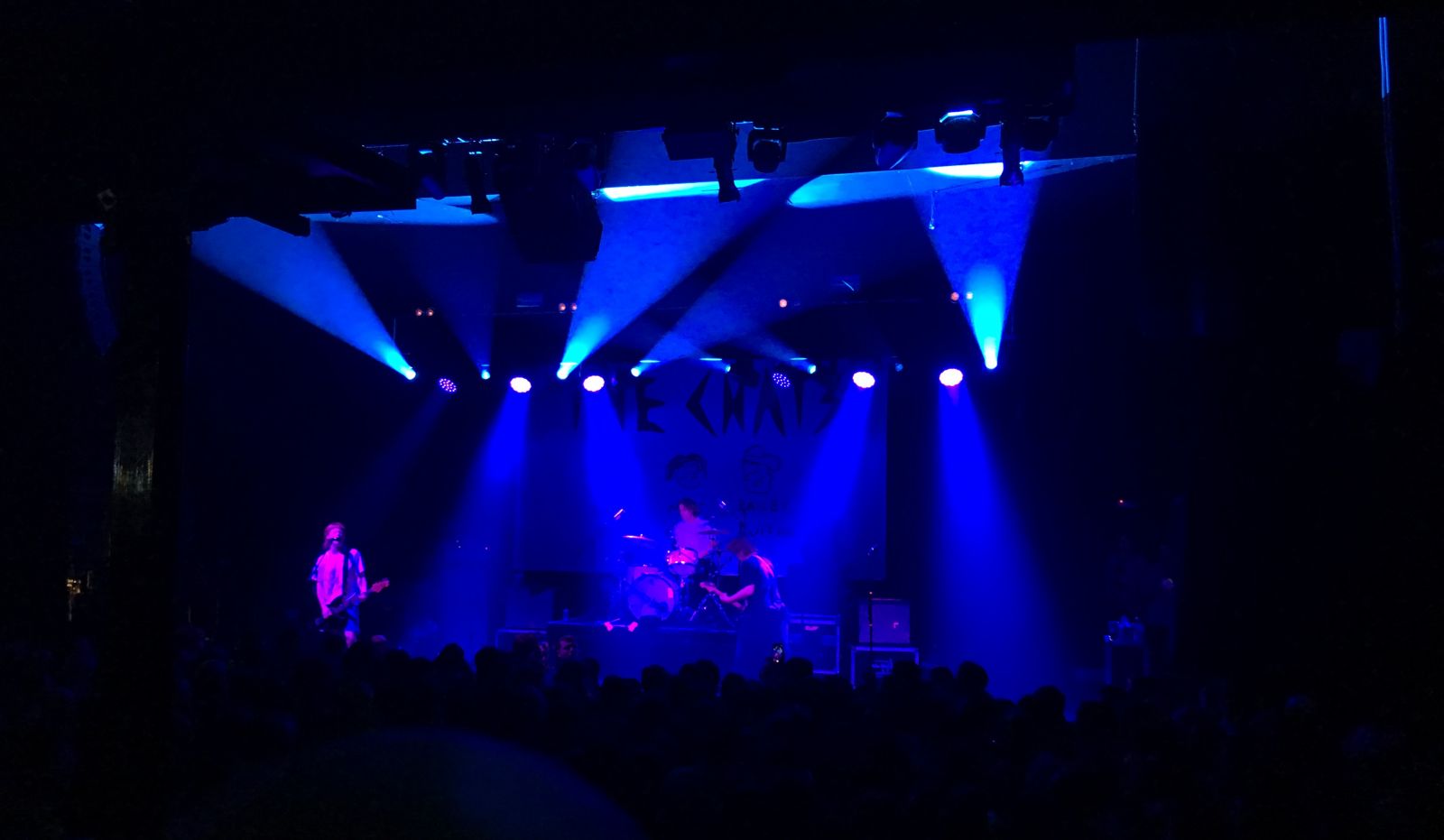 What makes The Chats' music so engaging is the care-free attitude that runs through it, and an uncanny ability to add a punk snarl to the most mundane topics. Lead singer and bassist Eamon Sandwith's rasping vocals add a real edge to the band's lyricism, which ranges from an ode to VB (simply titled 'VB Anthem') to your mum stealing your cigarettes ('Mum Stole My Darts'), buying pills off the dark web ('Identity Theft') and catching chlamydia. "One pill, five days," guitarist Josh Price keenly reminded the crowd between songs.
You could have seen from a mile off that Bristol and The Chats would be a match made in heaven, and Friday night's gig delivered on all fronts. The sell-out crowd was made up of all sorts of people, from old skinheads to excitable young fans - an example of the band's wide appeal. These lot have struck a chord with scores of music fans, with nothing more than a few homemade tunes and a penchant for a party.
The Chats have arrived, and you can bet you'll see them back on British soil before long. Bloody good as.
---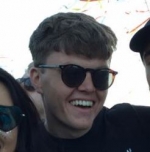 Matt Robson
Having moved to Bristol from Cornwall in 2015, Matt graduated from UWE with a degree in Journalism in 2018. He's keen on a wide variety of musical genres, as well as taking an interest in art and illustration, producing his own work in his spare time. Matt makes the most of Bristol's diverse nightlife and attends gigs and club nights regularly. Get in touch via email at matt@365bristol.com.