Review: The Book of Mormon @ The Bristol Hippodrome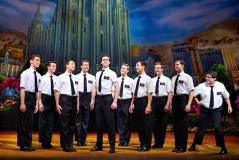 Posted on: 2020-01-17
A musical for the masses from South Park creators Trey Parker and Matt Stone.
---
In the early years of South Park, critics and commentators denounced the show as childish, distasteful and vulgar. The first season, aired in 1997, was too much for some to take, and most of the American media doubted its longevity. 23 years - and 23 seasons - later, it's still going strong, with millions of avid fans around the world and a growing awards cabinet that includes several Emmys and a Peabody Award.
It took a few years for South Park to be recognised for its creative storytelling, but few now would deny that Trey Parker and Matt Stone are two of the best TV comedy writers of all time. The Book of Mormon, the pair's first dive into musical theatre, is rife with their trademark brand of scathing-yet-ridiculous comedy, without sacrificing any of the grandeur of a classic production.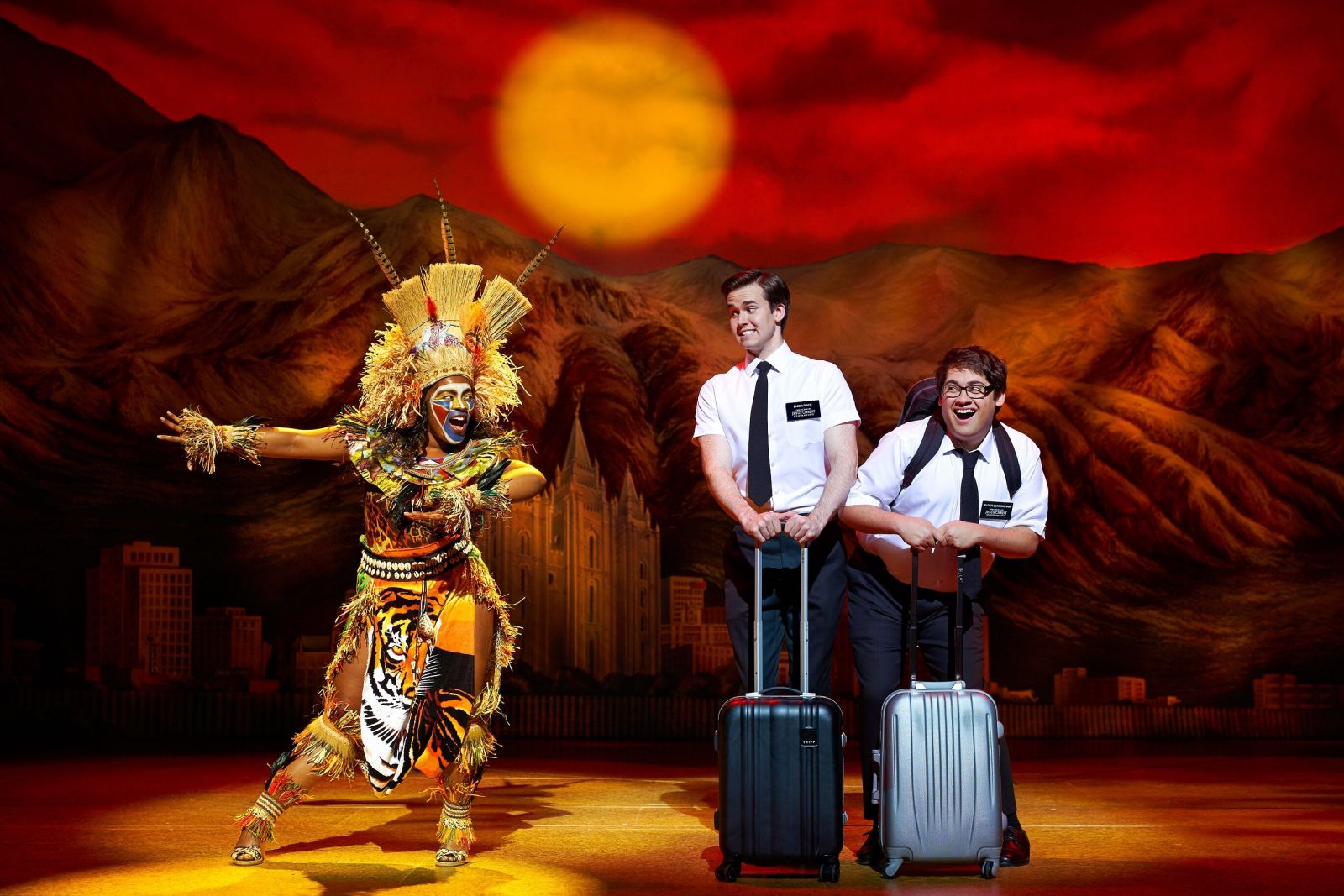 The story follows two mismatched Mormon missionaries, paired together by the church to spread the message of Jesus Christ of Latter-Day Saints from their base in Salt Lake City to a remote village in Uganda. Elder Price (Robert Colvin) and the self-proclaimed sidekick Elder Cunningham (Connor Peirson) join up with a group of missionaries already in the area to find that none of them have ever managed the feat of converting one of the locals to Mormonism.
With a warlord in the area intent on terrorising the village and circumcising everyone he can get his hands on, it's up to the Elders to welcome as many of the villagers as they can into the church and protect them against the dangers they face. They endeavour to teach them about the story of Sam Smith, a native of upstate New York who is said to have been visited by an angel in the mid-1800s and told to spread the word of The Church of Jesus Christ of Latter-Day Saints after discovering an ancient third testament of the bible.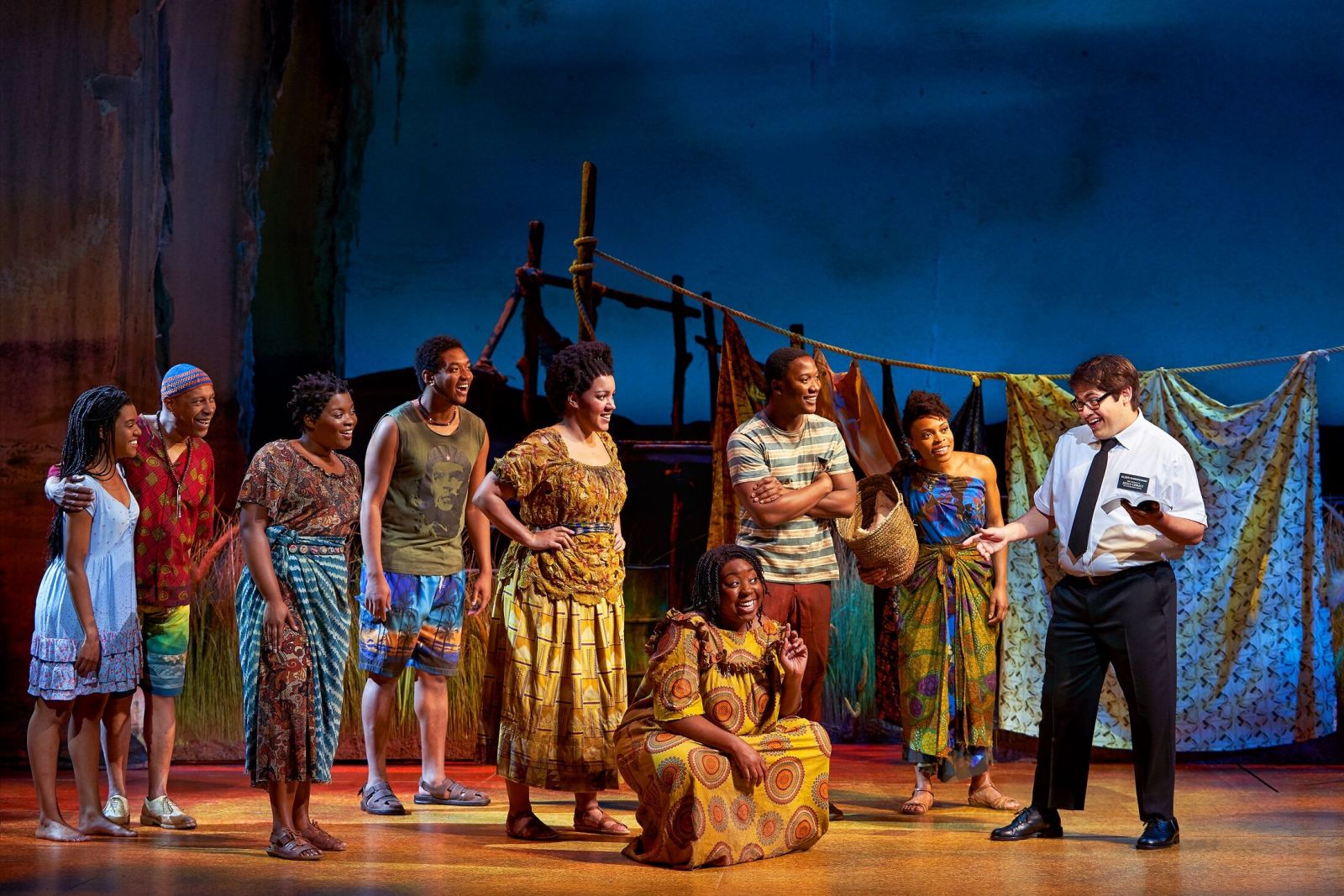 The actual Book of Mormon has to be taken with a pinch of salt (to put it lightly), but the writers take it apart in typical fashion and to great effect, with the characters warning against telling lies, unwelcome gay thoughts and "the scary Mormon hell dream". The story itself is ridiculous at times - subject matter ranges from sex with babies to sex with frogs and sex with serial killer Jeffrey Dahmer - but it's undercut with an on-the-ball takedown of a pretty out-there religious tradition that's harder than most to get your head around.
In terms of production, The Book of Mormon goes far beyond what you'd expect from two comedy writers. The songwriting expertise of Robert Lopez gives it a touch of class and all the hallmarks of a 'proper' musical, brought to life by a stellar selection of actors. Solos from cast members Nicole-Lily Baisden and Robert Colvin are faultless, while Connor Peirson and Will Hawksworth's characters are genuinely hilarious.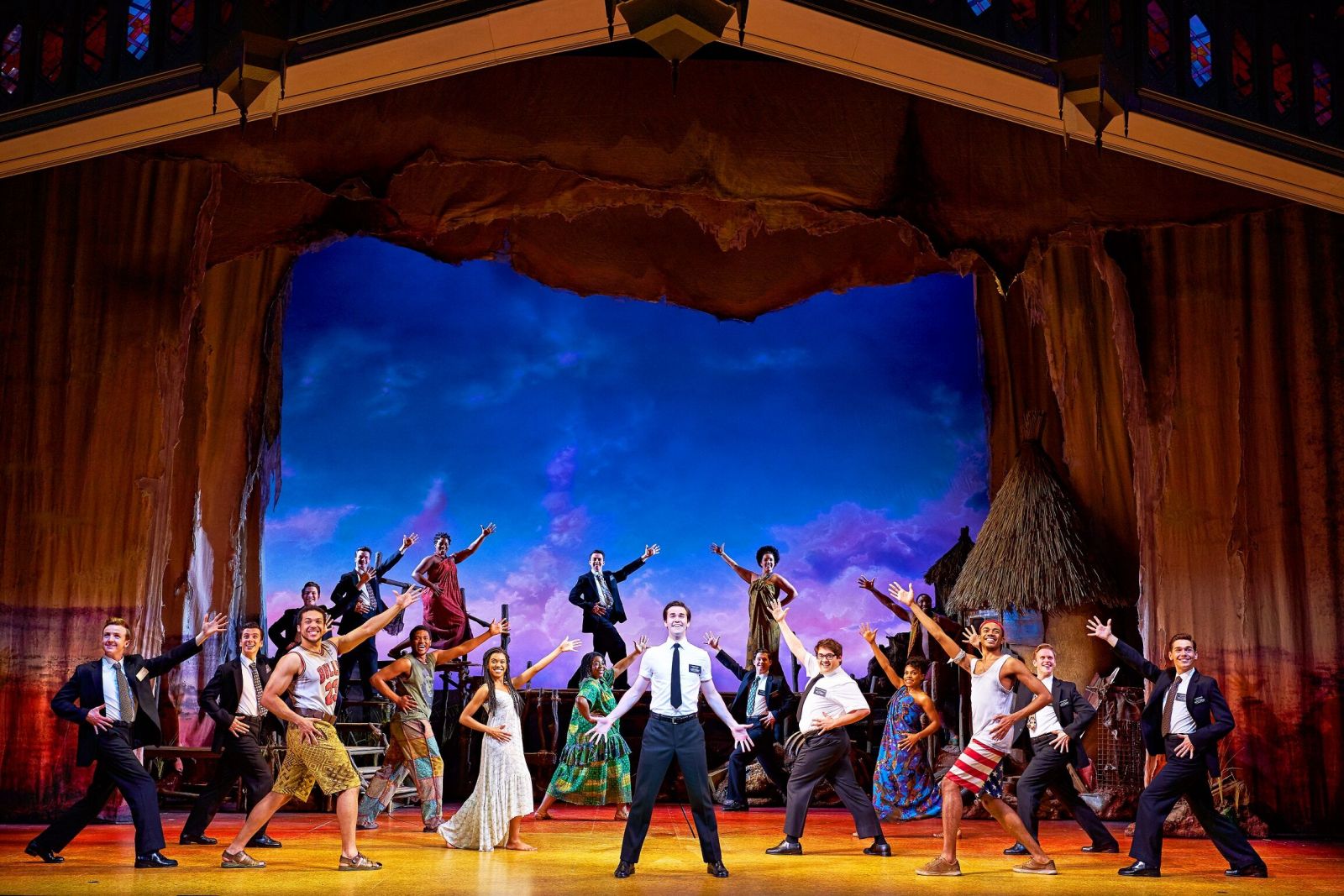 The Book of Mormon is certainly not for devout religious types, nor is it for actual Mormons, who I assume would have some choice words about the characters and storyline. Just about anyone else should be jumping at the chance to catch it while it's at the Hippodrome.
Tickets for The Book of Mormon at the Bristol Hippodrome are on sale now and can be found here, with good availability across all performances from Monday 3 February onwards.
Images: Paul Coltas
---
Read more:
---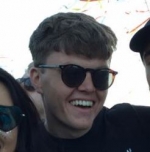 Matt Robson
Having moved to Bristol from Cornwall in 2015, Matt graduated from UWE with a degree in Journalism in 2018. He's keen on a wide variety of musical genres, as well as taking an interest in art and illustration, producing his own work in his spare time. Matt makes the most of Bristol's diverse nightlife and attends gigs and club nights regularly. Get in touch via email at matt@365bristol.com.