Review: Snarky Puppy @ O2 Academy, Bristol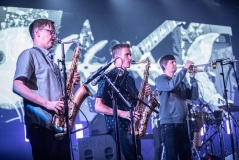 Posted on: 2019-11-11
'A warm bath of funk and jazz, with a gorgeous sense of humour' | Snarky Puppy hit up Bristol's O2 Academy
---
"Screwing with things 'til they're unrecognisable and unenjoyable - that's what jazz is all about, right?" – Michael League
I couldn't agree less, Michael.
I've never seen Snarky Puppy live, so tonight, the mixed reviews of friends fuel my expectations. Some insist Snarky Puppy are perfection incarnate, others label them as a Spice Girls-esque let-down. If one thing is for sure, Snarky Puppy are a marmite outfit.
The Pups arrive to rapturous applause, which strikes me as similar to the hometown heroes in a rugby match. Faithful fans are out in force, and they seem assured of a quality performance before we even kick off. The O2 Academy is stuffed with grins.
It doesn't take long for this to be vindicated. Snarky Puppy's set is a jazz-fusion jam session: effortless and brimming with energy. Individual jams can stretch up to twelve minutes, with tangents and experiments mid-song. The collective's onstage ease makes for an inviting atmosphere, especially for newcomers like me.
We had an amazing time at @RealSnarkyPuppy at @o2academybris tonight!!! Our 9-year-old was so enraptured. What funk, what joy, what a band...!! (And we got merch...) ???????????????????? pic.twitter.com/P3LelC9xBc

— Greg Beardsell (@gregbeardsell) November 8, 2019
With a juicy energy established, the gang begin to inject fills and solo slots into the set - a chance for each band member to step forward and capture the room with some unique improv. It makes sense this tour is in its seventh month; the players are at complete ease with their content.
The set as a whole feels more like a victory lap than a gig; comfortable and self-assured rather than arrogant. Filthy ad-libs and instrumental licks are met with audience wolf calls, finger whips and fist pumps; as if the soloists are styling on some unseen opponent. Rarely have I seen onstage talent ripple through a room like this, with a crowd ebbing and flowing at the complete command of the artist.
The tech gently complements these moments of expression, with a black and white projection as a backdrop, filming the soloists at work. However, if I were to lay any criticism, it would be on the tech setup, particularly the mics: some of the lowest bass and drum kicks are a bit muddy in the mix. A minor gripe, but this takes some of the loudest numbers a notch below perfect.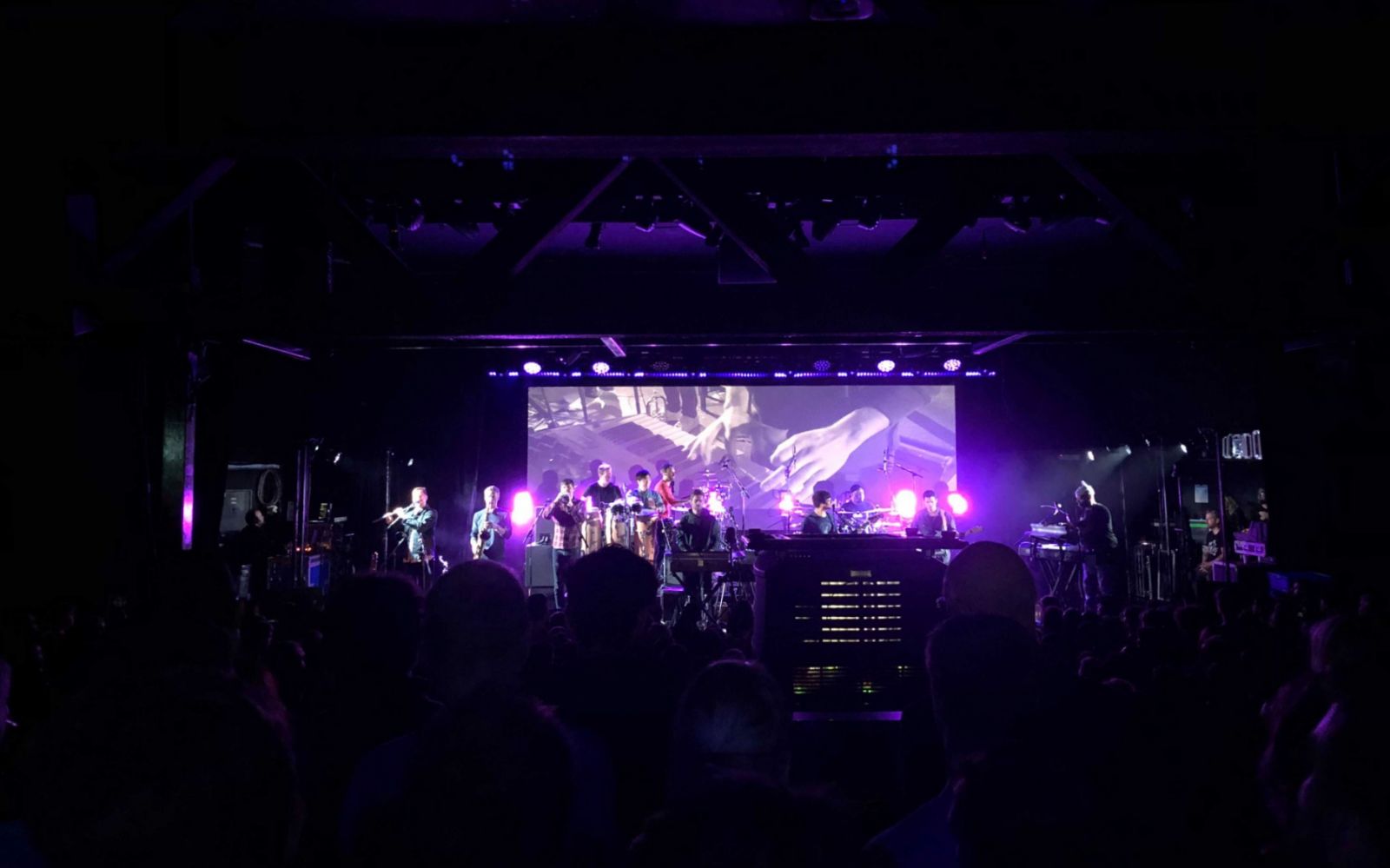 None of this bothers the crowd, however. It says a lot when music with no vocal is sung by the crowd, with instrumental lines thrown back at the group. The audience becomes the percussion section at one point, too, through guided clapping, while the band layers experimental grooves over the top.
It's difficult to truly sum up a Snarky Puppy set, as it's more like an experience, or a soundscape - but I can recommend it in absolute earnest. A warm bath of funk and jazz, with a gorgeous sense of humour: Snarky Puppy are a rare treat of an act who deliver on the hype.


Snarky Puppy @ Bristol O2 Academy, 8 November 2019
---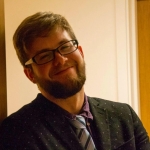 Stan Ford
A countryside boy won over by beautiful Bristol, Stanford is a lover of all things performance, and a proud owner of the loudest cheer in the South West.