Review: Simple Things x Limbic Cinema present 'SPECTRA'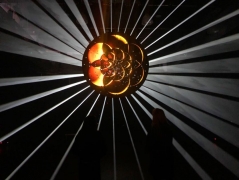 Posted on: 2021-10-05
My experience of the visual arts show by Simple Things and Limbic Cinema on Thursday 23 of September was like nothing I've ever seen before.
---
The event took place between the 23 and 26 of September and it was hosted at The Station venue in the centre of Bristol which is known as Bristol's Central Youth Hub.
Spectra is an immersive piece created by award-winning artists Limbic Cinema as well as music producer K-Lone and presented by the former alongside Simple Things.
Through the multimedia assemblage of disorientating lighting, projection mapping and a complex soundscape, the piece attempts to explore our relationship with light and is part of a series by Limbic Cinema on the subject.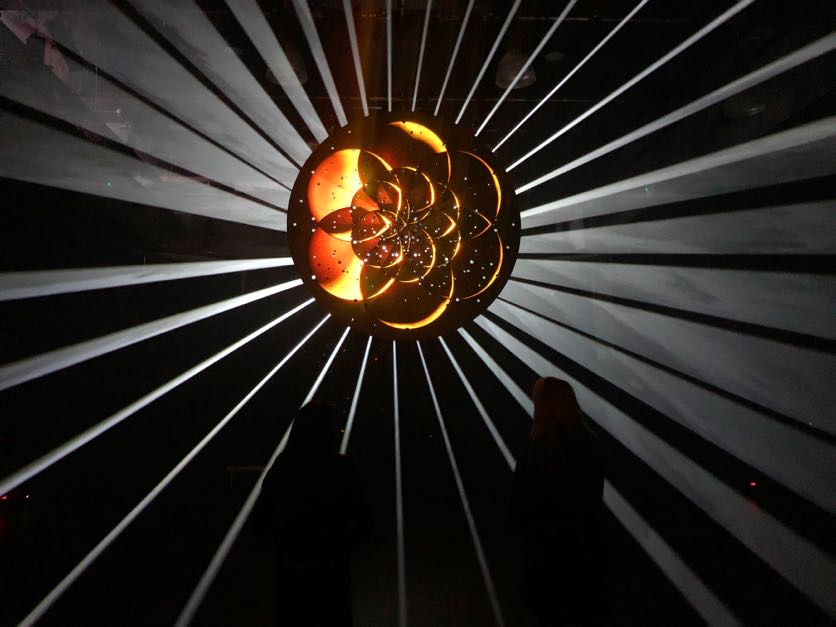 The geometry influenced large-scale immersive sculpture was beyond astounding. A burst of colours showcasing a miniature film worked in tandem with an array of experimental music, synchronising the spectacle with the patterns and shapes that made it so astonishing to watch.
The piece lasted around nine minutes and was on a loop from the opening of the screening till the end. The performance simply drew you in, I had to watch it twice and both times I came to very different conclusions as to what it meant to me, personally.
When I watched it for the first time, it gave me the impression of the big bang theory and the creation of the universe. I felt that it depicted the stars, moons and planets aligning to create our solar system. The smoke machines and laser-focused lights interacted with each other to match these visuals and it was mesmerising.
The second time around I was leaning towards the idea that it represented the end of the world and the universe restarting and taking shape again. The beauty of the piece redefined my preconceived ideas of this epic event and really affected my outlook on the meaning of the experience.
The fact that this event was free to attend was ridiculous as it was worth a pretty penny!
Simple Things x Limbic Cinema present 'Spectra' @ The Station | Thursday 23 September 2021
---
Read more:
---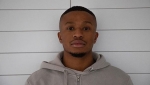 Patrick Mbele
A highly enthusiastic and creative individual who is confident in editing sound and producing content. I consider myself to be a well-equipped, voracious and seasoned audiophile, focused on pushing the boundaries of Marketing, Music and Videography.