Review: Paolo Nutini at Bristol Sounds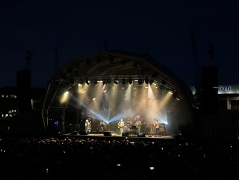 Posted on: 2022-06-24
Paolo emerges from exile to Shine A Light on Lloyds Amphitheatre
---
In its picturesque setting on the historic Bristol Harbour, Bristol Sounds has become a summer staple for local music fans, offering up a variety of international artists over a week long period. Strategically timed over the Glastonbury weekend, it offers a more than adequate alternative for fans who missed out on tickets.
Tonight was Paolo Nutini's turn. With the sun still high, fans poured in to what was the first of this year's run of concerts to sell out, hoping Paolo would make it obvious why tickets flew out so quickly.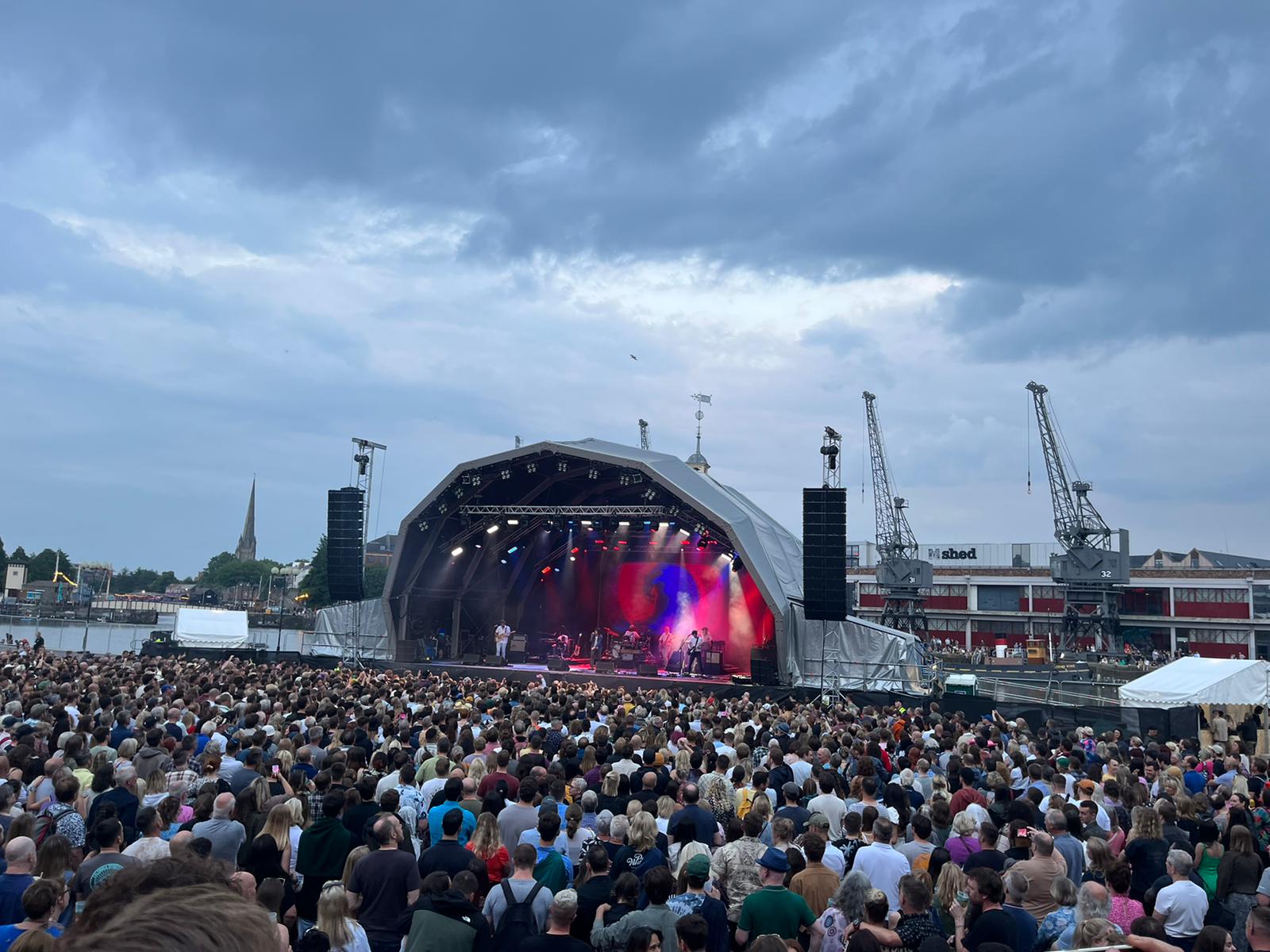 Support came from Nutini's fellow Scot Brooke Combe, whose marriage of soulful basslines with catchy vocal melodies created the perfect soundtrack to a summer evening. An unexpected but very welcome cover of Arctic Monkeys' "Why'd You Only Call Me When You're High?" was the fan favourite of the set, but Combe's own songs showed much promise, and I'm sure it won't be long before we see more of her on the big stage.
As Paolo's entourage began to set up it became ever clearer what we were in for, the impressive array of instruments that littered the stage seemed to grow exponentially over the next 30 minutes, as I was left wondering how they were planning on fitting enough band members on stage to play them all.
As the sun began to lower, Paolo and co were greeted by roars and cheers as they graced the stage, each of the band members in matching white shirts with Paolo draped in denim. Donning their instruments, they kicked straight into electrifying renditions of new songs "You're So Cool" and "Lose it".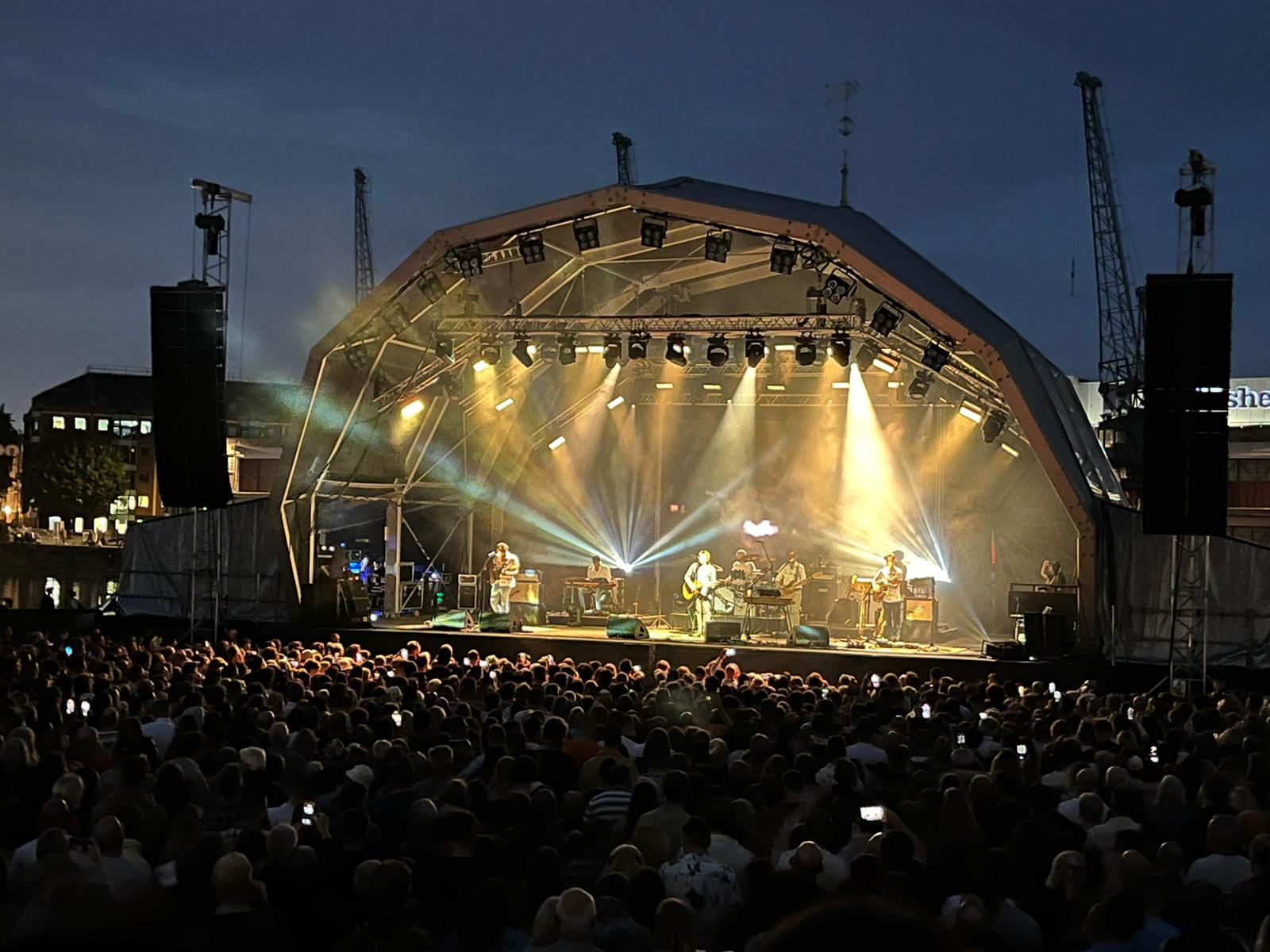 Nutini's signature husky voice reverberated around the amphitheatre as he powered through classics such as "Scream (Funk Up My Life)" and "Candy", delivering each song with more energy than the last. Though each of the instrumentalists demonstrated perfectly why they deserved to perform on such a stage, it was Paolo's vocal performance that stole the show. He seemed to never miss a note, reaching impressive highs that even the most technical singers would be proud of, particularly impressive was his performance of "Cherry Blossom" which carried an air of 70's classic rock bands about it.
As darkness fell and the main set ended, a short football-style chant of "Oh Paolo Nutini" was enough to lure him back to the stage for a few more songs. A solo acoustic rendition of "No Other Way" proceeded stunning full band performances of fan favourites "Better Man" and "Iron Sky", the latter being arguably the best performance of the night. The show ended with new song "Shine a Light" – a perfect example of the more mature sound that Paolo's new material is providing, and tonight he demonstrated he is more than capable of the mature performance to match.
---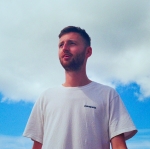 Steffan Davies
Having come to Bristol to study but never leaving, Steffan has been involved in the Bristol music scene for 10 years and has been in various local bands throughout that time. Can often be found at the pub.