Review: My Baby @ SWX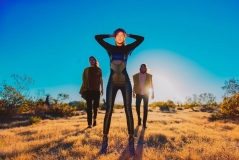 Posted on: 2019-12-08
"My Baby have a way of making you think, feel and float in a way that so few can do."
---
A three-piece band, My Baby is made up of siblings Cato Van Dijk (vocals, guitar and bass) and her brother, Joost (drums), alongside Daniel 'Da Freeze' Johnston on guitar. They're one of the most unique acts I have ever seen: their live show is just legendary. If you know, you know.
Ahead of My Baby's headline set, NZ solo artist Thomas Oliver takes to the stage, accompanied by a bass player. He likes to talk - he tells us how he is a personal friend of the My Baby crew, and how it's an honour to be invited on their European tour. His songs are gentle, honest and quite sedated. At times you can hear the melodic rasps of Jack Savoretti and the higher notes of James Morrison. Thomas explains that his voice is suffering and that his performance has been below standard. Despite this, he soldiers on to the end. With more exposure, Thomas could easily reach greater heights.
By the end of Oliver's set, the venue is heaving. It's a diverse crowd, from teenage clubbers up to ageing hippies. I'm stood next to the sound engineer. As he fades out the music for the main event, I notice he has a problem. Something's not working, and he's frantically checking his desk leads. A torchlight beam strikes, pointing at equipment on the smoke-filled stage and panic-stricken crew trying to get the show on the road. It's 20:30 - and there's tight curfew of 22:00 tonight.
At 20:50, the problem is fixed. There's an explosion of red light that penetrates the fog of dry ice covering the packed dance floor. Joost picks up a hard backbeat while Da Freeze strikes his guitar, playing a repetitive loop. Cato lights up from the shadows and sends her heavenly tones across the air. We've started the journey; a psychedelic musical experience that I hope will blow my mind.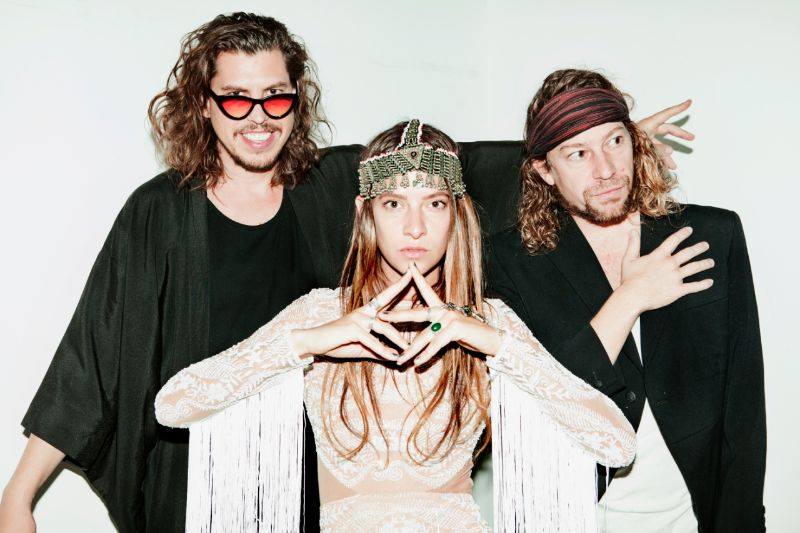 My Baby have a gift of portraying different genres with a fresh and unique sound, by incorporating a tribal backbeat and tempo to their live sound. It creates the most slithering melody that has the whole venue in a hypnotic state from the off. My Baby have a way of making you think, feel and float in a way that so few can do.
It is relatively easy to see how this act have become firm festival favourites, too. It is truly impossible not to get moving, swaying or dancing from the first beat. I can only imagine on a freezing cold December night what this would be like in a field during the summer. Anybody wanting to forget Brexit, the election or troubling world we live in can find therapy and peace in this moment.
'Seeing Red' is a roof raiser and the pinnacle of the show; any remaining inhibitions in the venue have disappeared into the swirling fog above the frantic dance floor. There is only one way that My Baby can go now - and that is up.
From here, the tempo is lifted; the stops, the drops and vocals hit a new level, and the venue is bouncing. Each song blends into the next - so slick to maintain this hypnotic groove. Next, Cato introduces the monumental 'Uprising' with a few words: "rise against injustice and rise up to global warming". Due to the late start, there are two more songs to squeeze in before shut down. Cato shouts "pretend we have gone off and come back on again as we don't have time" - she's alluding to the encore. The crowd obliges before My Baby smashes into 'Make a Hundred' and 'Jam'. They've overrun, but who cares.
My Baby are still under the mainstream radar, and selfishly, I'm glad. Yes, they've recorded albums, but their live show adds a completely new dimension to their sound. Seeing My Baby live is an experience - not a show. They're mystical, magical and unbelievable.


My Baby @ SWX, 7 December 2019
---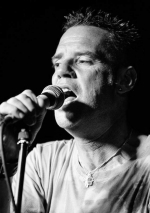 Mike Headington
Born and bred in Weston-super-Mare, Mike has played in bands over the last 30 years and has an avid interest in a wide range of music genres. With a passion for live music he spends endless nights watching all types of bands, both famous and not so famous. With a love of Bristol's infamous venues and the thriving music scene he also follows the local football club in red with a passion. His mission statement is...Keep it real, keep it live and Keep on Rocking!!