Review: Limina Immersive | Bristol's Virtual Reality Theatre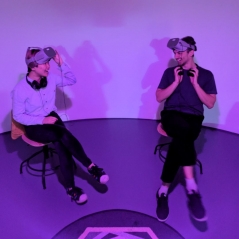 Posted on: 2019-09-15
Tom Wickens heads to Limina Immersive, Bristol's new virtual reality theatre
---
Limina Immersive, located on Bristol's Harbourside, is a relaxing space designed to show people a variety of virtual reality experiences in groups of up to twelve.
Limina has organised the small-scale space intelligently and has created a futuristic feel to the place - something you'd expect from a company looking to exhibit the mostly uncharted territory of VR experiences.
After dropping our coats and bags off at the reception, we were encouraged to relax in the designated 'decompression zone' with a programme for the evening. The experience was to be in four acts, each with its own short documentary. Each film followed one common theme: humanity's impact on the planet.
At 7 pm we were ushered to the viewing area where twelve seats were set out into two circles of six. Swivel chairs are used intentionally so that the viewer can explore the 360-degree experience by moving the chair with their feet. Once briefed about what to expect from the viewing, we were each given an Occulus Go headset along with some noise-cancelling headphones.
The experience begins with an introductory environment created by Limina themselves; a brightly coloured space with an animated Suspension Bridge nestled in the distance. Here the narrator explains the meaning behind Limina. A word derived from Liminal, 'Limina' is to mean an in-between space between the physical and virtual world. Following the introduction, we entered Act 1: The Sound of Silence. It was a beautifully executed film that delves into the world of acoustic ecologist Gordon Hempton.
The experience switches between environments of built-up cities and natural landscapes. Hempton talks about noise pollution and its increasing pervasiveness into the natural world, informing us about the history and beauty of natural sound. Being 'inside' the experience, you really get to appreciate the natural beauty of the world, as it sits in juxtaposition with the harsher, industrial environments.
In Act 2, My Africa, we were transported to the rugged, untamed rangelands of northern Kenya, where the Samburu community are restoring the bonds that have long enabled people and wildlife to coexist. As the experience flowed through the remaining two Acts, Wilderness: an Immersive Journey into Patagonia and The 500, a documentary about Ethiopia's declining wolf population, I felt more and more immersed. I found following the narrative and exploring the environments both effortless and extraordinary.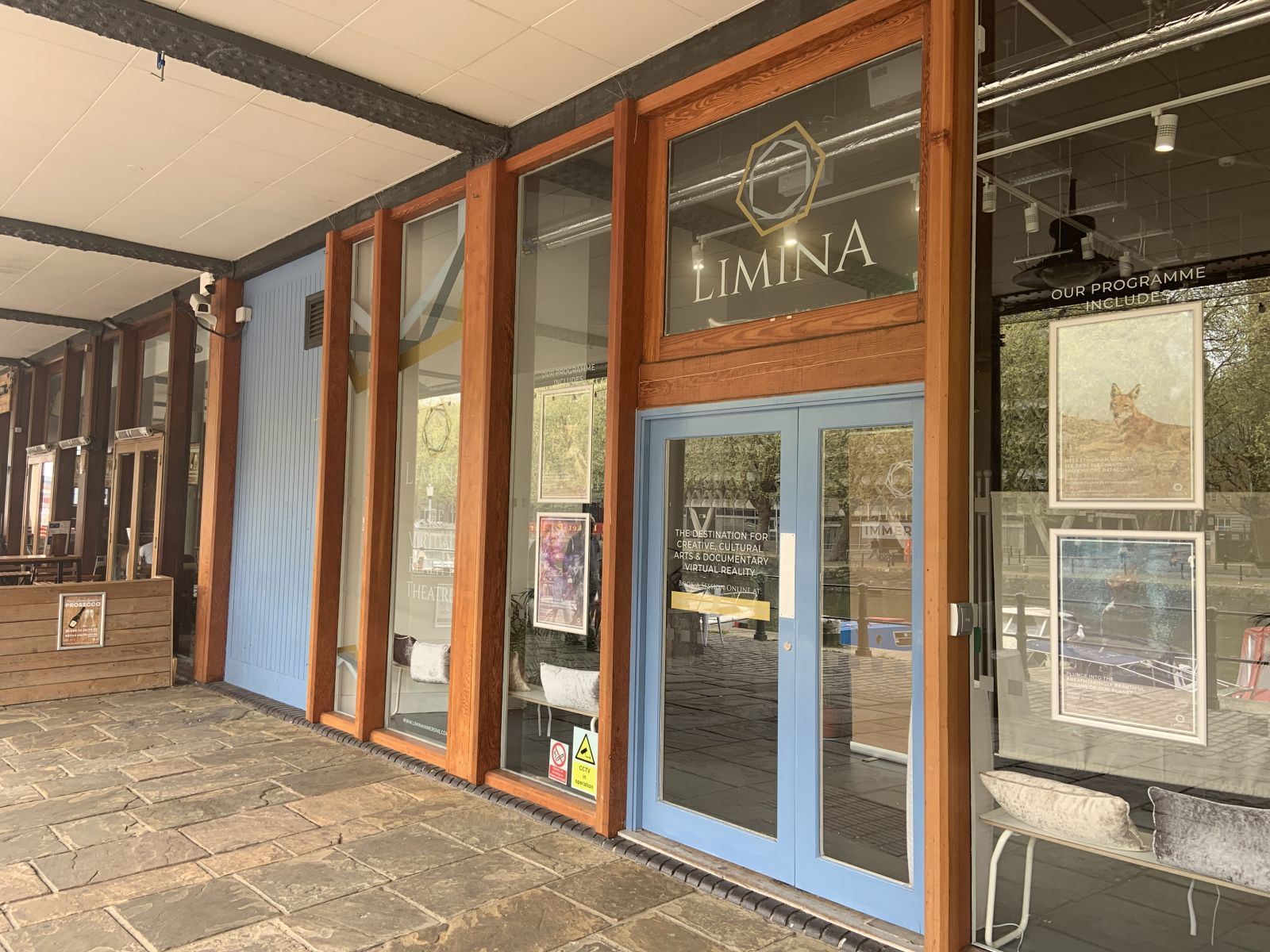 It feels like Limina has taken a risk by capitalising on a technology that is still in its infancy, but I hope they continue to attract curious minds and thrive in this rapidly-developing industry. VR can be a very isolating experience, but when you can simultaneously share the experience with others, it opens up a discussion.
The Limina experience demonstrates what virtual reality is capable of: it can raise awareness of global issues by literally bringing those affected areas to us. With the use of immersive storytelling, it can connect us meaningfully to the wider world. Overall, this was a very enjoyable and worthwhile experience that really has to be tried in order to be fully understood and appreciated.
To see Limina's upcoming programming, head to their website.
---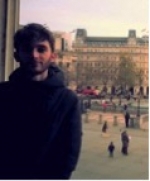 Tom Wickens
Originally from the Hampshire town of Winchester, Tom has lived in Bristol for four years. He decided it was a city worth staying in after graduating in Cyber Security at UWE last year. Tom has a passion for technology as well as keen interests in film, food, music, sports and photography. He spends a lot of his time engaging in the abundant offerings of a vibrant city at the forefront of British culture.