Review: Jenufa @ The Bristol Hippodrome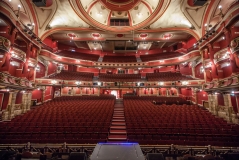 Posted on: 2022-04-01
Jenufa is an aching and moving tale of infanticide, taking place in a small Czech village where relationships are tangled and everybody has a secret.
---
Jenufa, the well-loved opera by Leoš Janácek, has been brought to the Bristol Hippodrome by the wonderful Welsh National Opera.
At the beginning of the evening, Tomáš Hanus, Conductor and Welsh National Opera (WNO) Music Director spoke to the audience about the significant themes of the upcoming opera and their close links to the current conflict in Ukraine. Love that is moving and loss that is heartbreaking. His words were powerful and poignant as he stated that he and his fellow musicians are deeply saddened by the war, performing with heavy hearts. Hanus' words left the audience with goosebumps and his sentiment was felt throughout the entire performance.
Jenufa is an aching and moving tale of infanticide, taking place in a small Czech village where relationships are tangled, and everybody has a secret.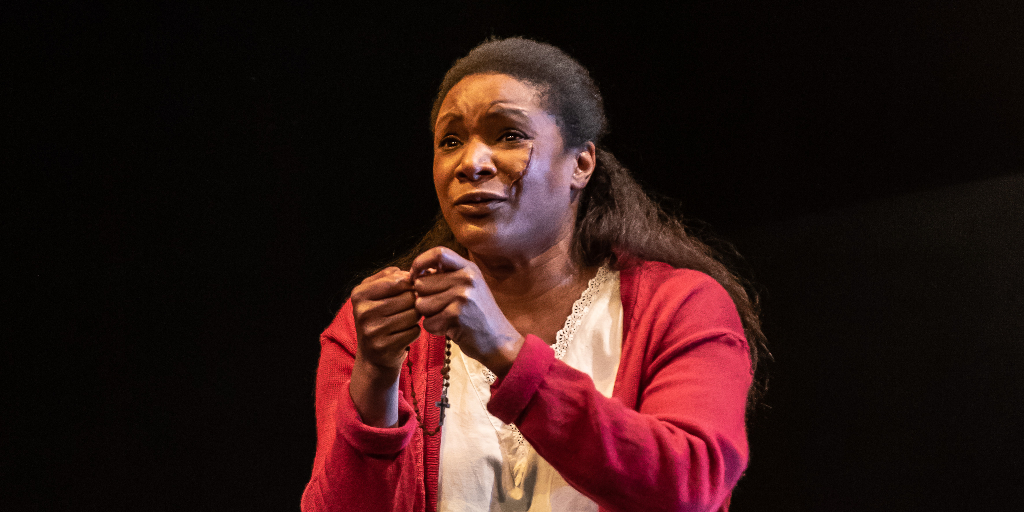 Jenufa, the main character, falls for the handsome Števa, who loves Jenufa for her beauty – often complimenting her apple-like cheeks. Jenufa waits eagerly with family for Števa to return home, happy that he hasn't been drafted into the army. It is soon apparent that Števa's ugly secret is that he is a drunkard and womanizer who is frivolous with money.
Števa's brother, Laca, has been in love with Jenufa his whole life and becomes spiteful to the point of maliciousness when he finds out that Števa will marry her. However, Jenufa's secret of her own is that she is pregnant with Števa's baby, at a time when having a child out of wedlock would bring shame on her and her family. She hopes to marry Števa before the secret is revealed, relieving herself of shame. All hope is gone when Jenufa's stepmother, Kostelnicka, objects to the marriage, confessing that she has been married to an abusive drunkard and wants a better life for her stepdaughter.
Laca, desperate for Jenufa to love him, argues with her intensely and, in a fiery fit of anger, disfigures Jenufa's face by cutting her cheek with a knife - the cheeks his brother, Števa, had been so fond of. Without her beauty, Števa loses interest in Jenufa, who is in the early weeks of her pregnancy.
As the plot unfolds and Jenufa gives birth, she is protected by Kostelnicka who lets her know that her newborn tragically died while Jenufa was in a fever. It isn't until Jenufa's wedding day that the truth is exposed.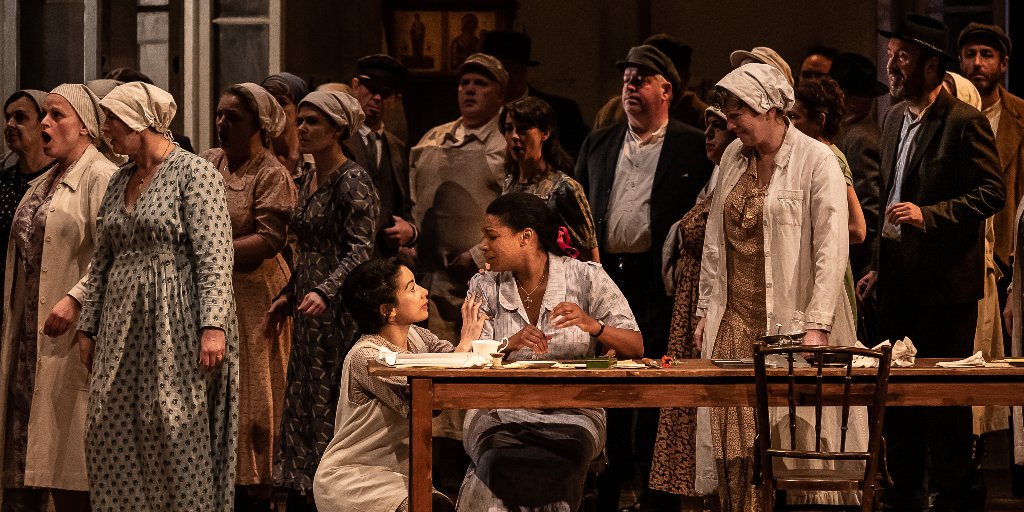 Jenufa was played by the fantastic Elizabeth Llewellyn, who has won over crowds since making her debut as Mimi in La bohème in 2010. Her gorgeous soprano tones carried Jenufa's complex and intense emotions perfectly. Rhodri Prys Jones played Števa. Jones, coming from Llanfyllin, works very closely with the WNO and we can see why! His voice booms and his acting is emotive as he embodies Števa. Having many recent engagements in Eastern Europe - including Bolshoi Theater Moscow, Slovak National Theater, and National Theater Prague - Peter Berger was a great match for the Czech role of Laca, an astonishing tenor. Eliška Weissová as Kostelnicka began as a harsh figure, her beautiful soprano notes expressed the diversity in her character and that she always had Jenufa's best interests at heart.
The WNO will be at the Bristol Hippodrome bringing to Bristol: Lorenzo Da Ponte and Wolfgang Amadeus Mozart's Don Giovanni as well as Giacomo Puccini's Madama Butterfly until 2nd April.
Review by Courtney-Leigh Oakes
---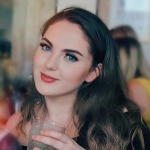 Courtney-Leigh Oakes
Courtney has a career in marketing and events and, being born and raised in Bristol, loves exploring every inch of the west country. Outside of work, you'll find Courtney with either a camera, a paintbrush, or a glass of vino in her hand. You can get hold of Courtney at clo.bristol@gmail.com for professional photos in Bristol.