Review: Grindhouse Cinema at the Sidney & Eden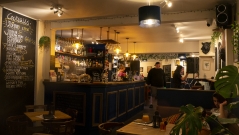 Posted on: 2021-11-02
Gleefully squeamish films on Gloucester Road.
---
Grindhouse Cinema is a Cinema Club, located in the basement of the Sidney & Eden on Gloucester Road.
They show a mixture of horror, exploitation and low-to-no budget films, just like the 'grindhouses' they're named for.
Sidney & Eden is a gem of a bar, with a truly staggering range of beers and ciders to try (I enjoyed a Mango Session Sour), as well a well-stocked liquor cabinet that allows them to make old favourites like a Dark 'n' Stormy or a Margherita, as well as inventive twists like the Parma Violet Martini and Jaffa Cake Old Fashioned. The neat range of drinks and classy, creative décor make the upstairs bar a great place to relax and wait for the screening to begin.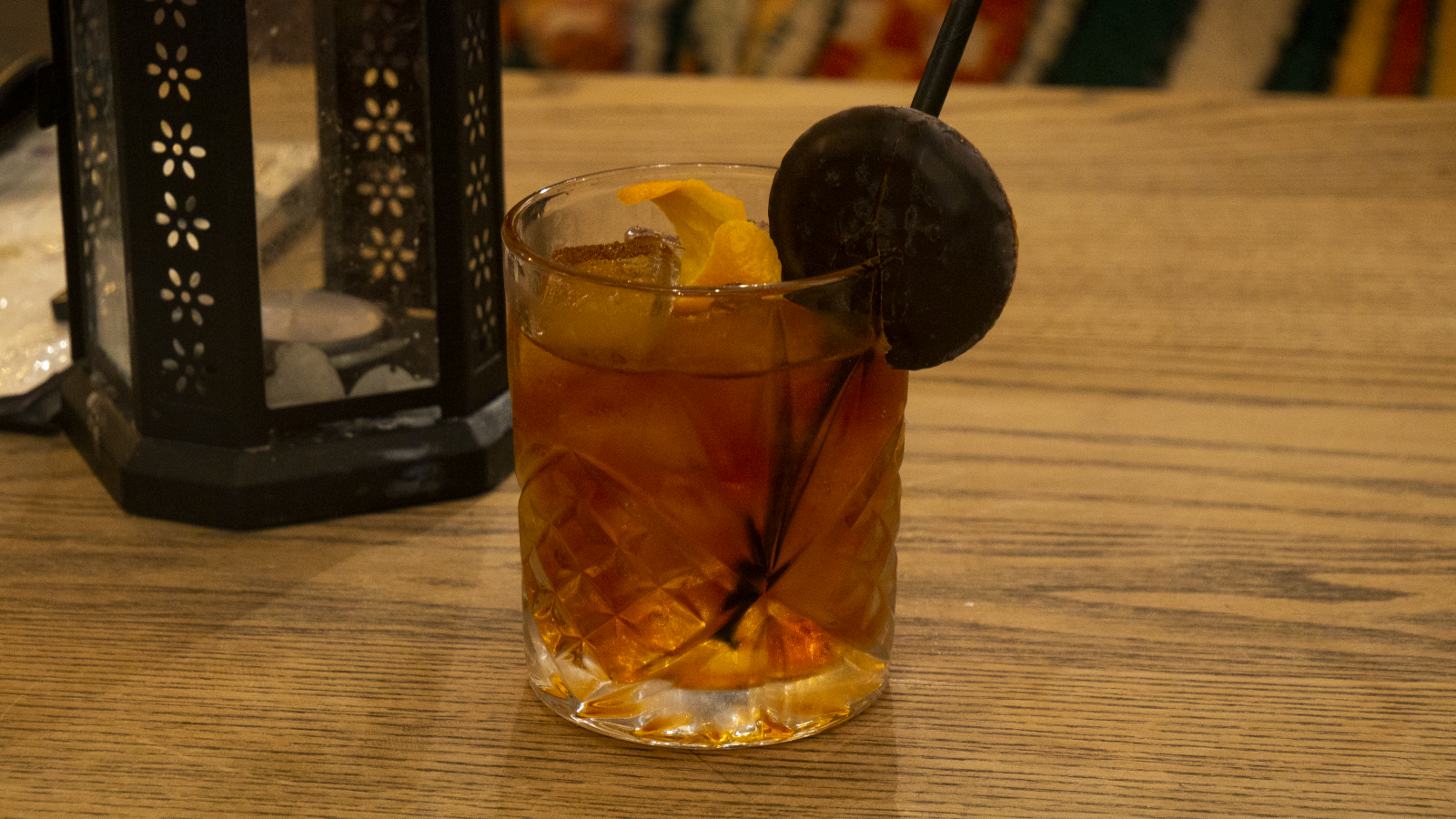 The drinks from the bar can be taken downstairs once the screening begins, to the basement space that the screenings take place in. The downstairs is spacious, with a proper projector, screen, and sound system set up – the experience was barely distinguishable from sitting in a cinema. Long, comfortable benches provided ample space for us to sit in, and there were even tables for those of us that had brought our drinks down.
However, there wasn't many more than eight or nine of us in the room, and while there was still space for a few other viewers, the basement might struggle to accommodate larger numbers.
The film is a 'secret cinema' setup: what you're watching will be entirely a surprise when you sit down to watch it. However, whoever is picking the films out clearly has the taste and knowledge of a connoisseur; on the night I went we watched The Greasy Strangler, Jim Hosking's 2016 cult classic.
It was weird, disgusting, and hilarious in equal parts, and was difficult to tear your eyes away from. It was a surprising treat but serves as a warning for the rest of Grindhouse Cinema: there's no guarantee these films are age-appropriate or suitable for the faint of heart (perhaps even the opposite); b-movie gore, strong language and grotesque nudity abound.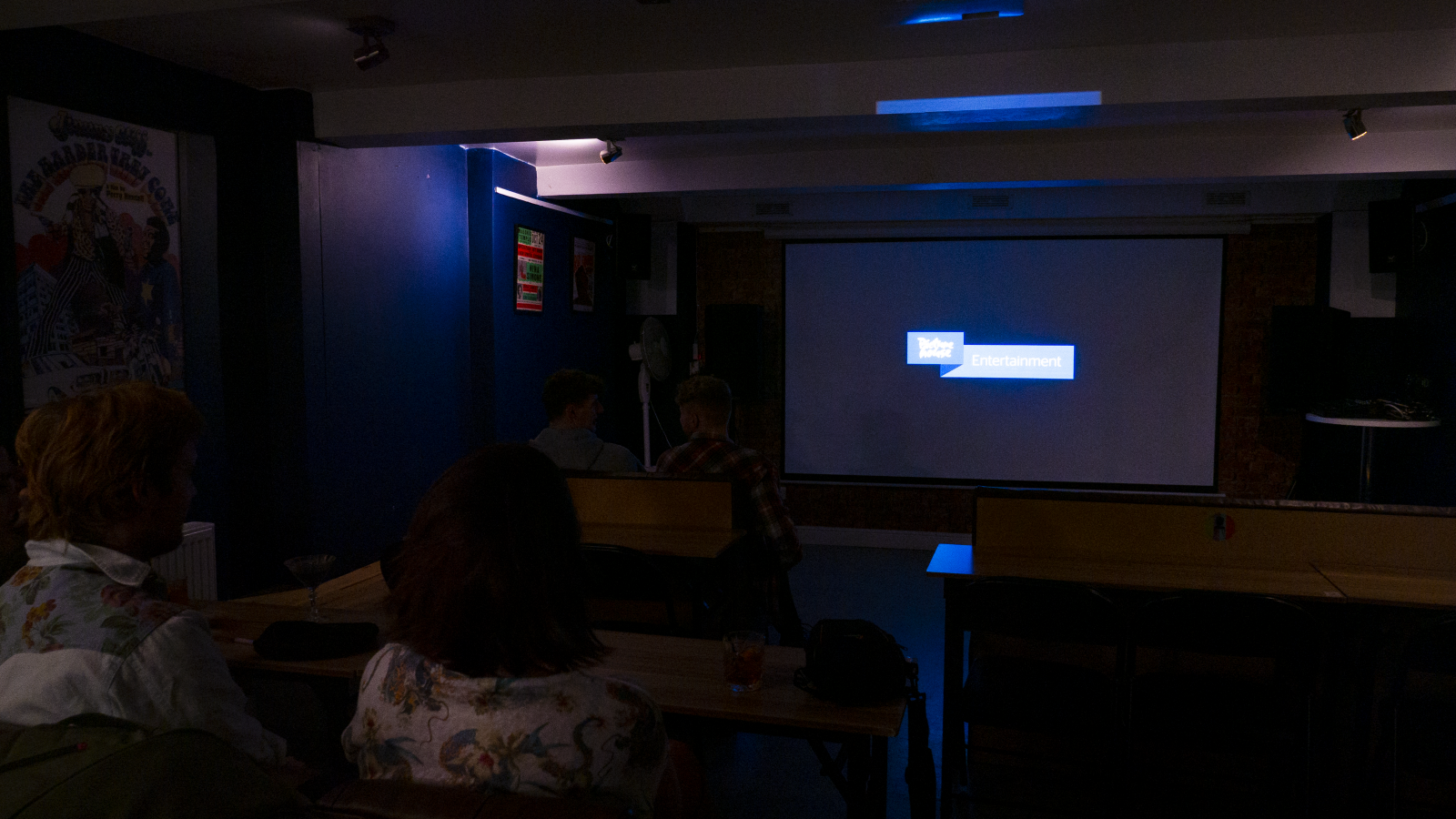 The only real issue was that the weekly Pub Quiz happens at the same time upstairs – and with no door between the two floors, we were occasionally slightly distracted from the film by the distant microphone of the announcer, the chatter of the teams, or the sound of the music round.
Mostly though, Grindhouse Cinema is a hidden delight in an excellent bar and the best thing about it? It's entirely free.
Grindhouse Cinema is every Monday at 6:30 at the Sidney & Eden and, as mentioned, is free to attend.
Images: Patrick Bate (patrickb@365bristol.com)
---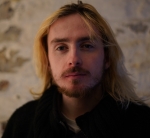 Patrick Bate
Patrick is a filmmaker with so much Bristol in his blood the white blood cells are graffiti'd. Educated at the Northern Film School in Leeds, he's returned home to be a Videographer and Reviewer for 365Bristol and BARBI. When he's not messing about with cameras, he enjoys playing guitar, spending far too much time on tabletop RPGs, and being an awful snob about cider.