Review: Dreamgirls @ The Bristol Hippodrome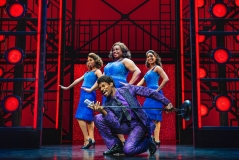 Posted on: 2022-01-07
Not a Dream, Not a Nightmare.
---
Dreamgirls is a story that spans the 60s and 70s, following the fortunes of The Dreams, three aspiring R&B singers swept up in a revolutionary time for American music, and those around them.
To start with, Dreamgirls is a little unimpressive, bouncing between slightly bland musical numbers, as the panels of stage lights that make up the core of the set pull the cast between "onstage" and "backstage" in a way that neatly shows the division between the world of what the audience see, and what goes on behind the curtain, but also forces some flat, tight staging on the Hippodrome's usually grand and expansive stage.
The staging, set and music all take a turn for the better as The Dreams' first hit, "Cadillac Car", proves to be the first memorable number of the show, and the stage unravels into a shining wall of silver and moving art-deco mini-stage to lampoon the white singer that painfully rips them off. From then on, the show mostly continues with unmemorable music numbers, with a few notable exceptions like "Steppin' to the Bad Side", and the titular "Dreamgirls", but the set bounces between slickly delivered, showy pieces at a breakneck pace.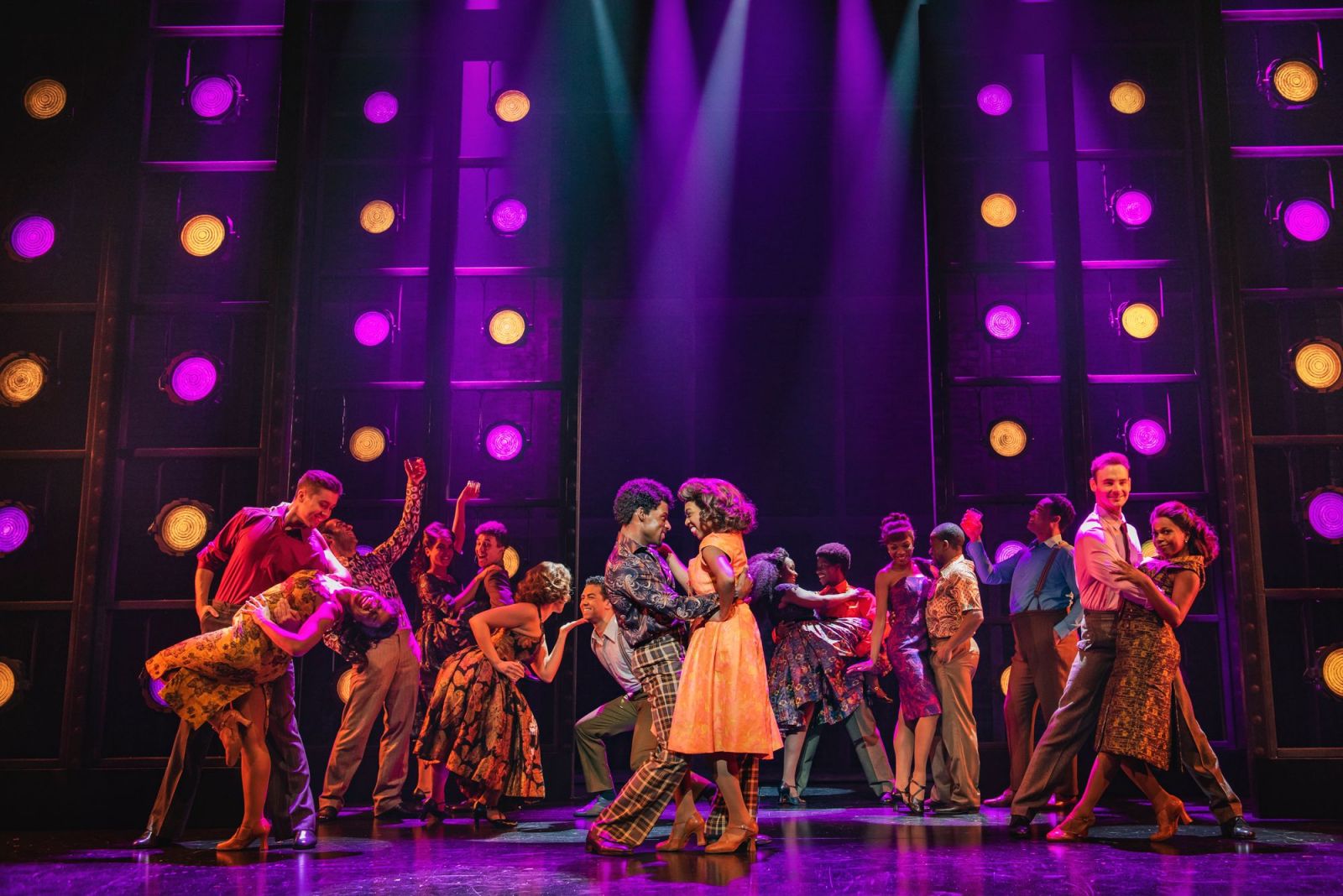 Despite most of the songs failing to stick, the cast deliver them beautifully, with every member delivering strong solos and group vocals. The highlight is, of course, Nicole Raquel Dennis as Effie White, the strong-willed, strong-voiced moral core of The Dreams. Her performance is likeable, rousing, and pitiable in equal parts, and her deeply powerful voice drives many of the songs and delivers multiple compelling solos.
The rest of The Dreams deliver too, with Natalie Kassanga doing her best with the underwritten Deena Jones, and Paige Peddie managing to both be funny and deliver depth as Lorrell Robinson. The supporting cast are enjoyable too, with Brandon Lee Sears' Jimmy Early providing some greatly needed soul and life into the show, Dom Hartley-Harris adroitly embodying the idealist turned cutthroat mogul Curtis Taylor Jr, and Shem Omari James providing a heartwarming turn as adorable songwriter C.C. White.
Dreamgirls is a little long, won't surprise you with its story, and you won't be singing its tunes the next day, but for a tightly choreographed, expertly delivered show with plenty of sequins and some uplifting moments, look no further.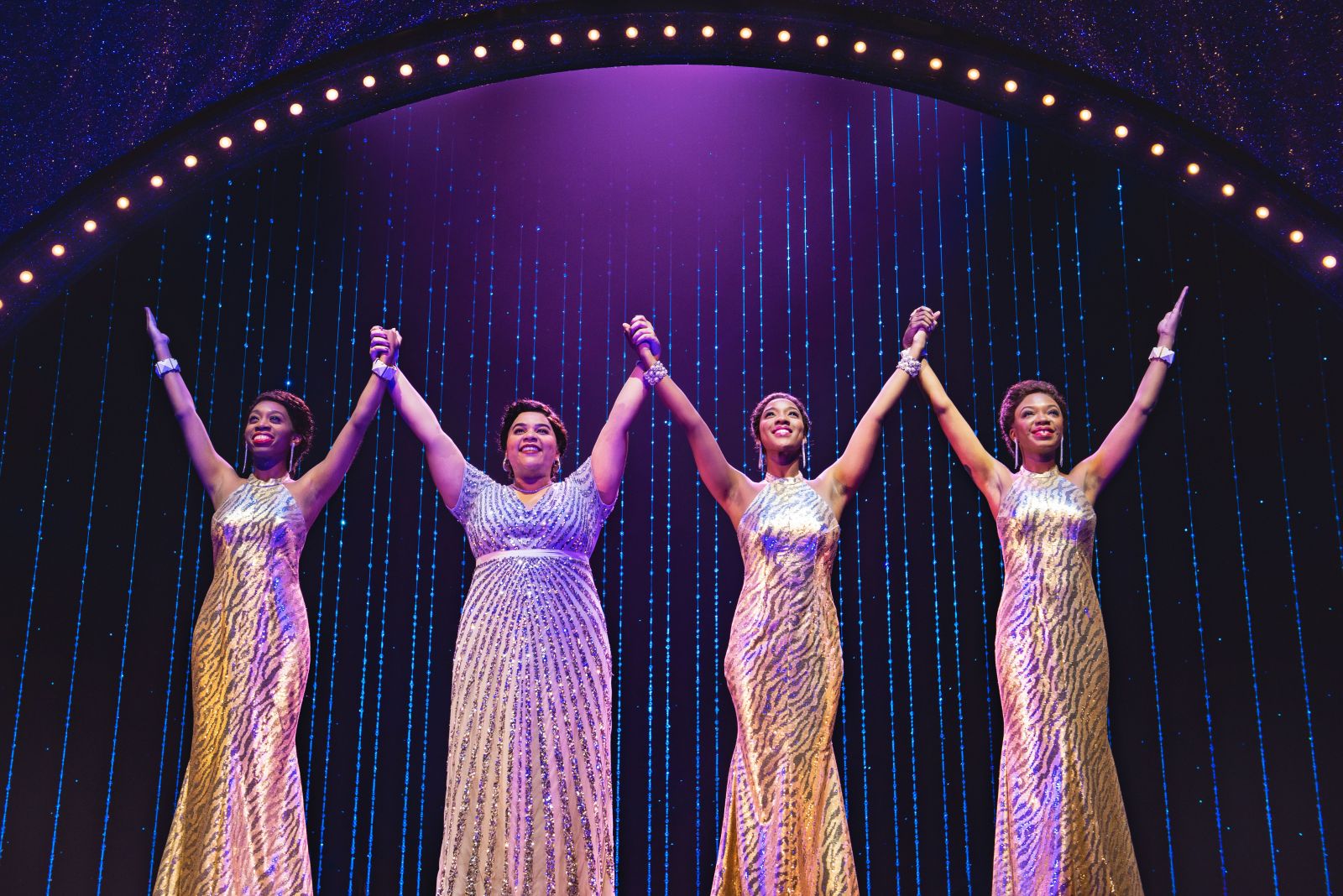 Dreamgirls runs until Saturday 22 January 2022 and tickets can be found here.
---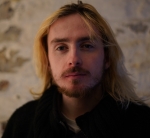 Patrick Bate
Patrick is a filmmaker with so much Bristol in his blood the white blood cells are graffiti'd. Educated at the Northern Film School in Leeds, he's returned home to be a Videographer and Reviewer for 365Bristol and BARBI. When he's not messing about with cameras, he enjoys playing guitar, spending far too much time on tabletop RPGs, and being an awful snob about cider.