Review: Boardmasters Festival 2021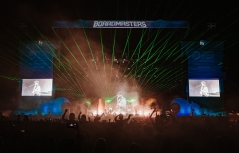 Posted on: 2021-08-18
Top-notch live sets and relief all round as Boardmasters makes a long-awaited return to the Cornish coast.
---
At the time of writing, it's been 513 days since the day the first UK lockdown was introduced in March 2020. 513 days of on-again-off-again restrictions, empty dancefloors and cancelled parties. Festivals have been a serious loss to two consecutive British summers, but finally, after all this time, there's some light at the end of the tunnel as events of all shapes and sizes gradually return to the calendar.
We were absolutely over the moon to be invited down to Newquay to cover the return of the ever-popular Boardmasters, making a long-awaited comeback after having its last two editions called off.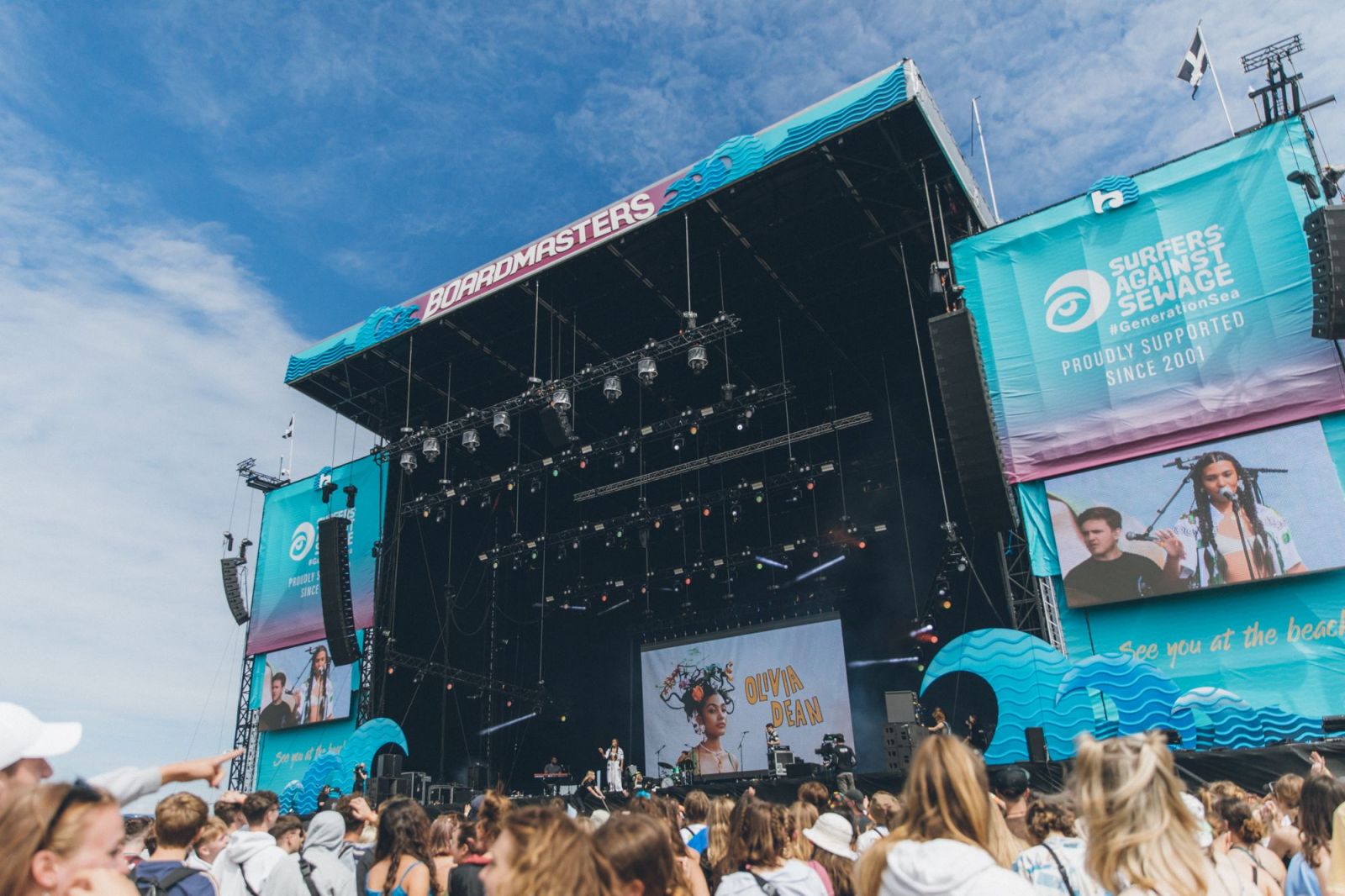 Olivia Dean during her Main Stage performance at Boardmasters 2021. Photo: Darina Stoda
For a bit of context, the first time I went to Boardmasters was a decade ago, in 2011. The only headliner that year was Fatboy Slim, the entire festival took place across two days, and tickets (I think) cost £70. Fast forward that ten years, and it's a different ball game altogether. The team have clearly put a huge amount of thought and effort into expanding the site, increasing the crowd capacity and gradually, year by year, putting together bigger and more ambitious lineups, all while maintaining a subtle Cornish charm that you can't get anywhere else.
Headliners at this year's festival - Foals, Gorillaz and Jorja Smith - were perhaps the biggest indication yet that Boardmasters is 100% ready to be considered as one of the five or six major weekenders nationwide.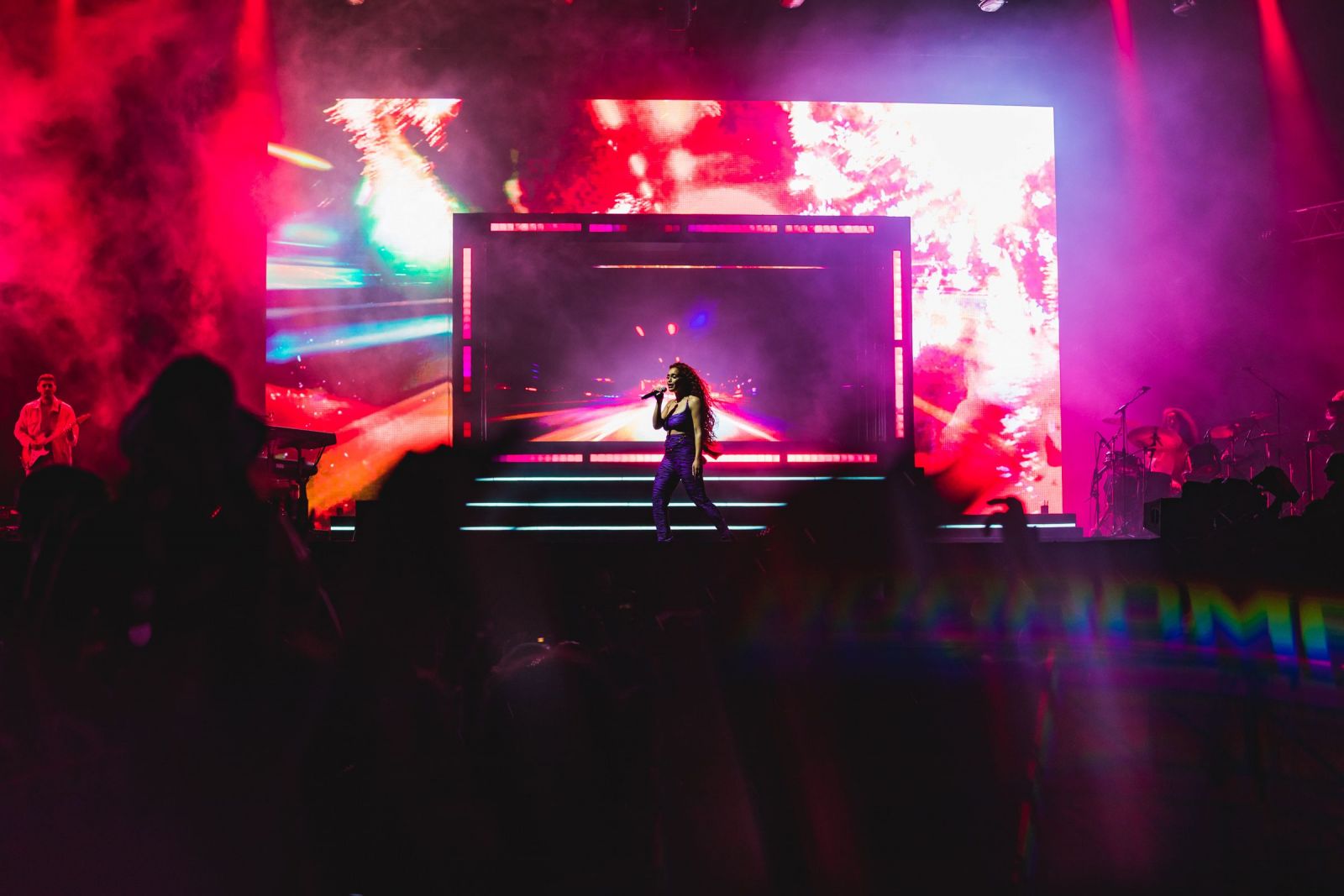 Jorja Smith on stage at Boardmasters 2021. Photo: James North
Musically, the festival couldn't have offered much more. From those huge headliners to refreshing emerging acts and an array of established DJs, the lineup was stacked with artists at the top of their game. We got things rolling at the main stage on Friday afternoon with stellar sets from Scottish singer-songwriter Joesef (pronounced 'yo-sef' according to his number one fan in the campsite) and East London vocalist Olivia Dean, the latter playing soulful material from her recently-released and critically-acclaimed third EP, Growth.
Across the weekend, live performances were near-faultless - you could feel the relief among the artists at being back on the stage and playing tracks that, in some cases, had never been played in front of an audience before. Sets from The Kooks, Loyle Carner, Lianne La Havas and many more were met with universal praise, boosted by that mystical alchemy between musician and crowd that 50,000 punters had missed so much over the past 18 months. Headline shows from Foals, Gorillaz and Jorja Smith will undoubtedly go down as three of the most memorable the Watergate Bay arena has ever seen.
Elsewhere, Boardmasters' dance music offering was a hit, with energy levels turned right up at cliffside stage The Point from start to finish. Between hard-hitting slots from Eats Everything, Basement Jaxx and Jayda G, Folamour stole the show with two hours of carefree funk, house and disco. Tracks like Incognito's 'Nights Over Egypt' and Bibi Tanga's 'Be Africa' perfectly accompanied the stage's picturesque backdrop on Sunday evening, but the Parisian DJ saved the very best for last, handing over with a euphoric spin of Bee Gees classic 'Stayin' Alive'.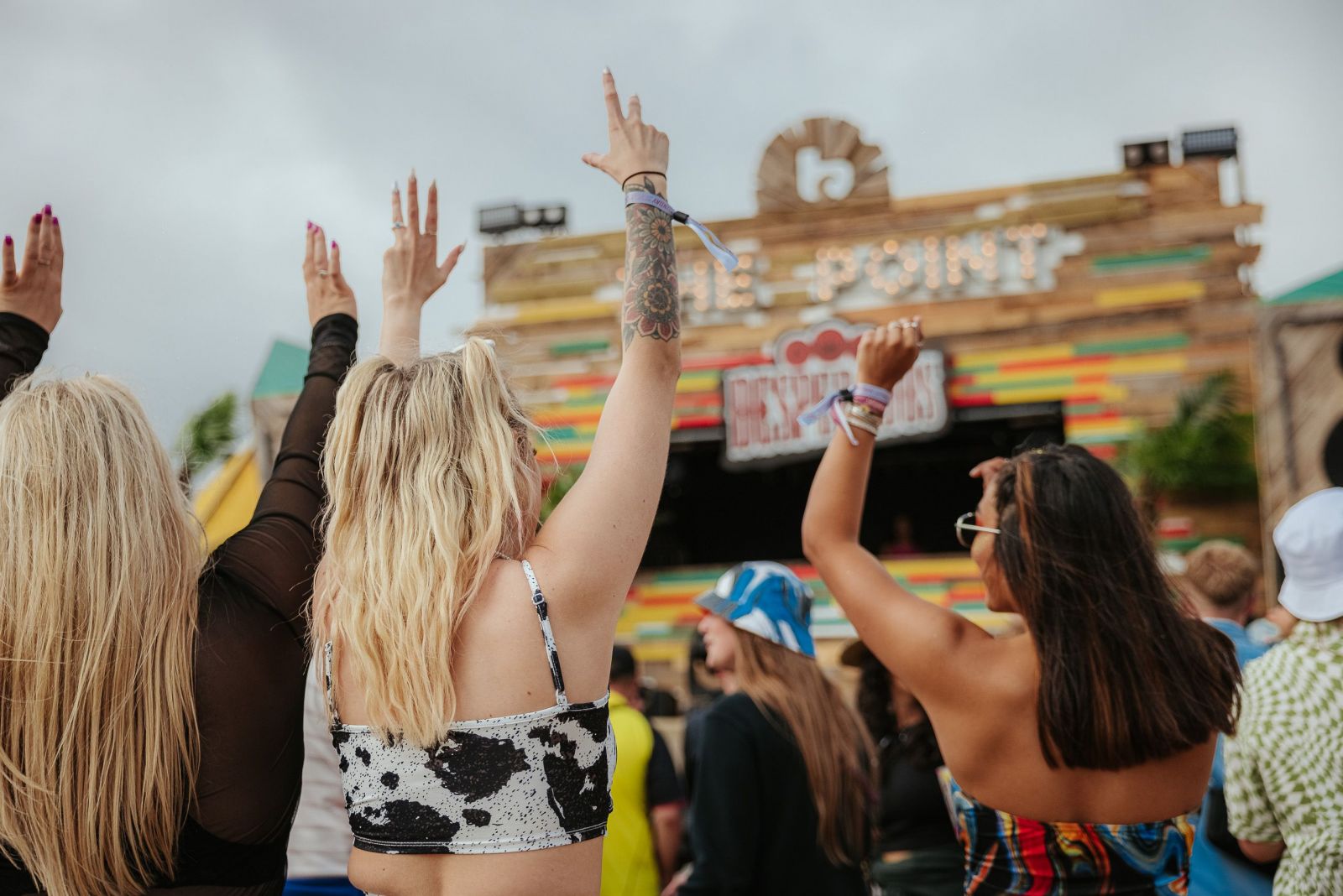 Cliffside stage The Point was a firm highlight at Boardmasters 2021. Photo: Laurence Howe
Any event this size needs to offer a real mix of things to see and do, and with surf and skate competitions, fairground rides, picturesque chillout spots and even an on-site pub accompanying the music lineup, Boardmasters 2021 absolutely covered all the bases. Even those annoying little issues that you can't seem to escape at a festival - losing your mates, occasional bad weather, having to open ten toilet doors before you find one that isn't a complete no-go - were massively outweighed by the positives.
Hats off to the Boardmasters team for enacting a decent Covid policy too. Requiring a negative test or proof of vaccination first on entry, then again on the second day of the festival, wasn't an attack on people's freedoms that middle-aged weirdos on social media would have you believe. Instead, it offered a sense of reassurance during an ongoing pandemic for thousands of attendees that hadn't been part of such a big crowd in months.
513 days since the start of the first lockdown. Almost a year and a half with no full clubs, no live venues, no festivals. If nothing else, Boardmasters 2021 will always be a fond memory for the sheer amount of times it prompted me to take a step back, look out over the crowd, notice a big smile on my face and go 'I've fucking missed this'.
Main Image: Laurence Howe
---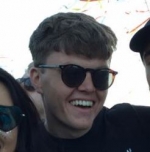 Matt Robson
Editor - 365Bristol.com & LOUD Magazine

Matt is a Journalism graduate and writer, passionate about supporting Bristol music, art and independent business. Get in touch via email at matt@365bristol.com.