Review: Aqua Whiteladies Road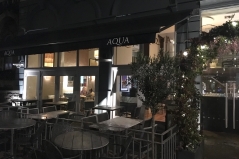 Posted on: 2019-11-22
Fresh produce, creative flavour combinations and a warm atmosphere at Aqua Bristol.
---
One of two flagship restaurants in Bristol, Aqua has been open on Whiteladies Road since the late 90s, serving up creative, contemporary dishes to eager locals for more than twenty years. It's not short of competition, with River Cottage and the popular Bosco Pizzeria just a few steps away, but Aqua might just be the best of the lot when it comes to an all-round dining experience in BS8.
Aqua's interior is modern and welcoming, much more stylish than you'd expect from a spot that's been open for the best part of two decades. High ceilings, extravagant lighting and a mix of marble and wood furniture give the space an air of grandeur, but it manages to maintain an intimate feel and isn't overwhelming.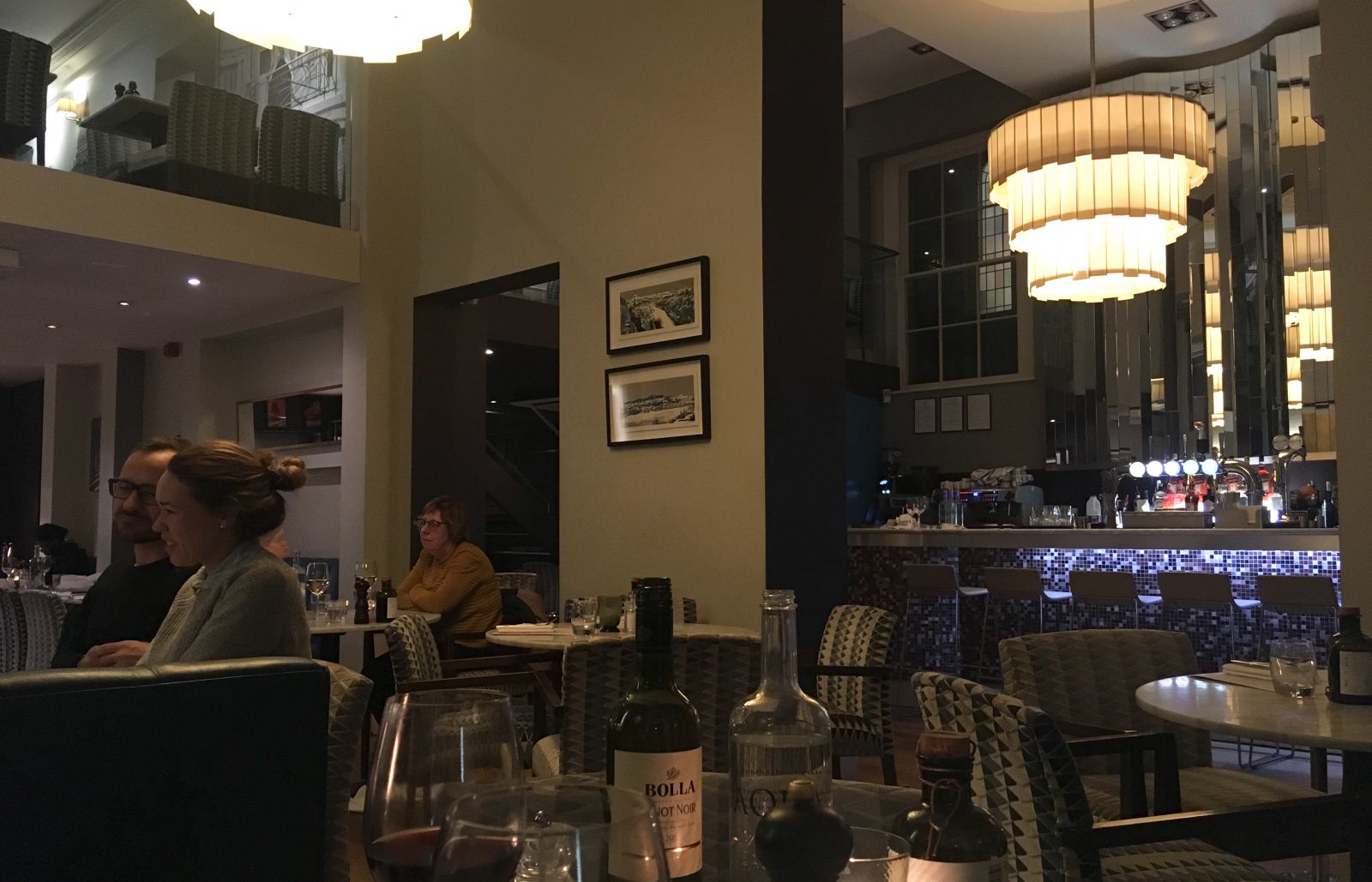 The menu boasts an exciting range of dishes packed with delicate ingredients and unique combinations, from beetroot, goats cheese and chilli jam arancini on the starters list, to slow-roasted ox cheek ragu and sea bream with cornish muscles, crab bisque and truffle oil alongside a selection of steaks, burgers and sourdough pizzas for mains.
Our chosen starters, a wild mushroom and caramelised onion ravioli with tarragon butter on tonight's specials board, and fried calamari with aioli, are an excellent way to kick things off, plated generously without being too filling. The ravioli is rich and oily, with a topping of grated parmesan that adds a creamy texture and compliments the doughy fresh pasta. It's always a plus when two starters carry a real contrast to one another, and the light, floury batter on my partner's calamari, accompanied by a tangy, lightly spiced aioli, is almost a polar opposite to the heavier pasta dish.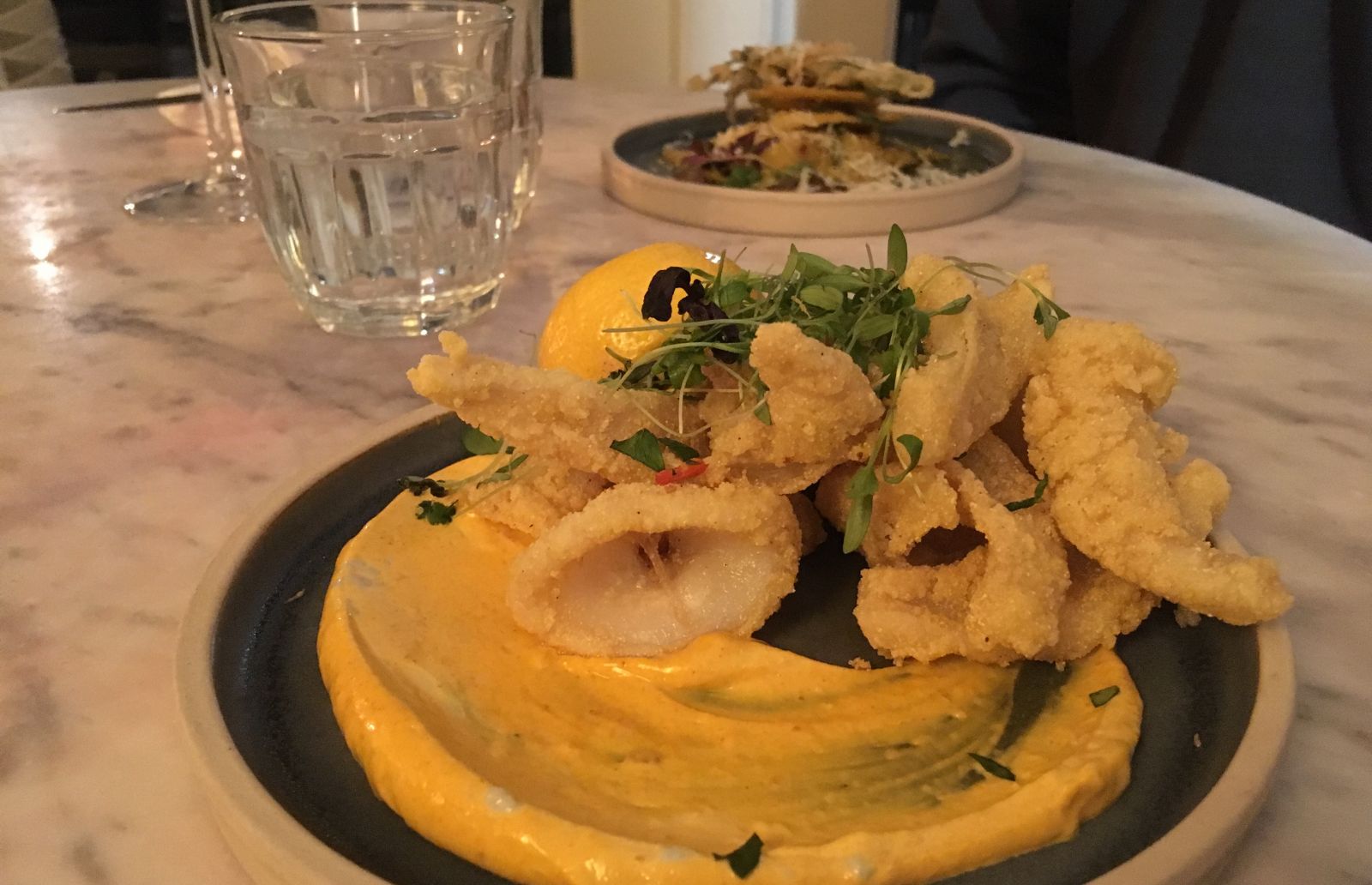 The Aqua chefs' creativity is evident in their main menu, too, as we're served a portion of freshly, sustainably-caught Cornish hake on a bed of dauphinoise potatoes, accompanied by buttered chard and blistered whole cherry tomatoes. The fish, flavoured with a slightly sweet, creamy fennel butter, is delicious, but it's the trimmings that make the dish. As is the case with a long-awaited roast dinner when you're able to get a bit of everything on one forkful, the fish paired with the juicy tomatoes and crunchy chard is one of those culinary combinations that warms your soul.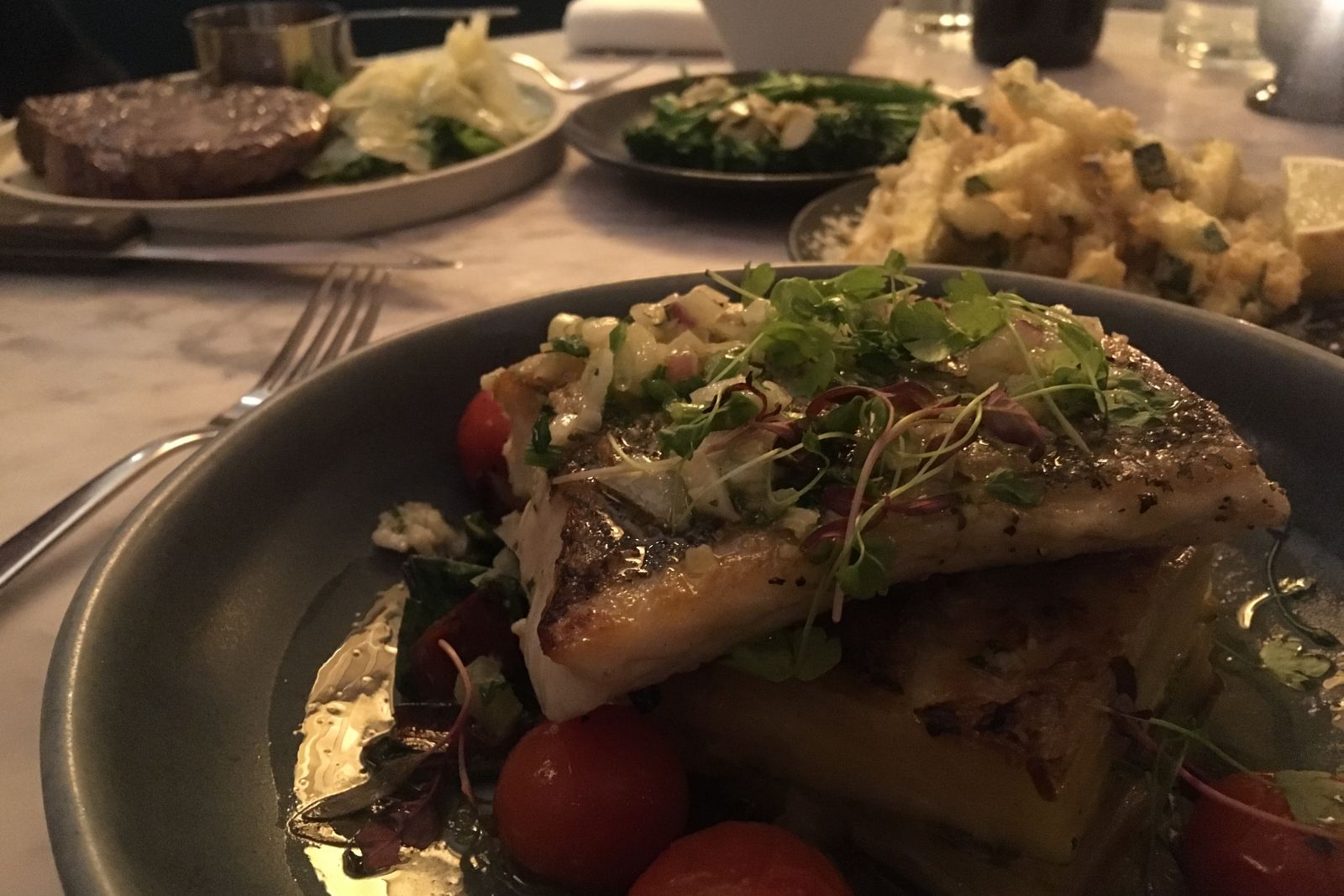 Every element of our meal radiates careful, considered preparation and a loving approach to food. From the fresh Cornish fish to a perfectly-cooked, tender Rib-eye steak, fluffy triple-cooked potatoes and the tender stem broccoli and courgette fritti we order for the side, every bite is as good as the last. It's a fairly trusty barometer of how good your meal is, when despite feeling so full that you're not sure if you have the physical capacity for more, you persevere and muster up the energy to clear your plates so as not to waste anything in front of you.
That said, of course there's always room for dessert, and when the atmosphere inside a restaurant is as relaxing as it is at Aqua, you don't need to be asked twice for a reason to stick around. A tart lemon posset and indulgent chocolate dome with a hazelnut torte - the first time I've seen a waiter do that hot-sauce-melted-dome thing that did the rounds on social media a while back - are perfect to share and round off the meal.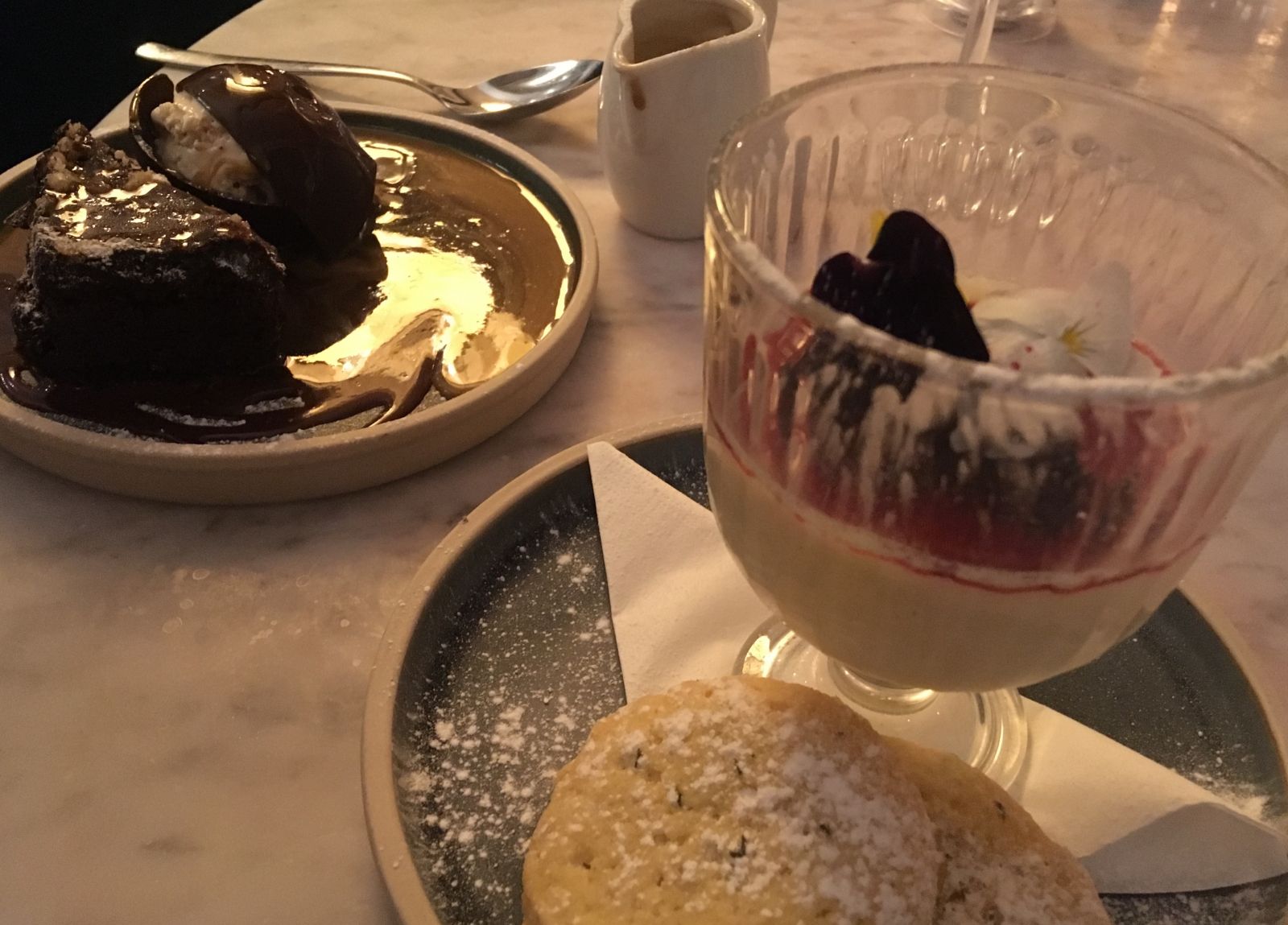 The carefully-prepared, contemporary dishes are obviously the star of the show at Aqua, but the whole experience rests on the restaurant's inviting atmosphere. Bring your girlfriend here, bring your parents, even bring a first date here if you're looking to impress - this is certainly one of the best all-round restaurant locations on Whiteladies Road.
---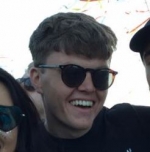 Matt Robson
Having moved to Bristol from Cornwall in 2015, Matt graduated from UWE with a degree in Journalism in 2018. He's keen on a wide variety of musical genres, as well as taking an interest in art and illustration, producing his own work in his spare time. Matt makes the most of Bristol's diverse nightlife and attends gigs and club nights regularly. Get in touch via email at matt@365bristol.com.