Raiders of the Lost Ark in Concert - Review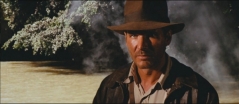 Posted on: 2018-04-06
Raiders of the Lost Ark in Concert - performed with spot-on interpretive reverence and breathtaking orchestral brio by the Czech National Symphony Orchestra - was a high-octane, whip-cracking treat.
---
Just a week after the release of Steven Spielberg's virtual reality-heavy homage to classic films of the 80s (Ready Player One), how apropos it was for Bristol's Colston Hall to continue its season of film concerts with one of the bearded maestro's early-career modern busters of block - itself a cinematic benchmark which now possesses a generous sprinkling of filmic yesteryear nostalgia - with Raiders of the Lost Ark in Concert on Thursday 5th April 2018.
The one that started the ball (or should that be boulder?!) rolling for the Indiana Jones franchise, it's a movie which defined a new modern era of movie making whilst doffing its cap to the adventure serials of the past. Mercilessly copied and imitated - though never, ever bettered - it stands as one of Spielberg's earliest triumphs after a run of hits (Jaws, Close Encounters) and the occasional miss (1941). It also further helped the A-list status of Harrison Ford who, post-Han Solo and stepping into original choice Tom Selleck's shoes, made the role of Indiana Jones incontrovertibly, indelibly his own.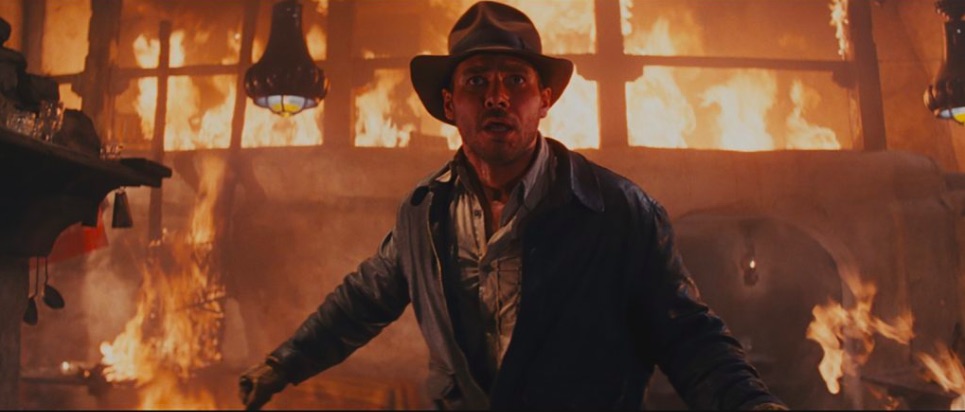 Those aforementioned films had run wildly over schedule and budget, and Spielberg admitted he needed to turn over a whole new movie-making leaf and prove to himself and the studios that he could make a film responsibly. With a screenplay by Lawrence Kasdan from an original story by George Lucas and Philip Kaufman - world-weary archaeologist pursues the Nazis to beat them finding the fabled Ark of the Covenant - it was filmed quickly, guerrilla-style in 73 days, with an expeditious shooting schedule that took them to our very own Elstree Studios and a spot of globe-trotting to equal Indiana's own in La Rochelle, France, Tunisia, Hawaii and California.
It was the year's top-grossing film when it was released in 1981 and was nominated for eight Academy Awards including Best Picture, triumphantly nabbing the gongs for four: Best Art Direction, Film Editing, Sound and Visual Effects, with a special fifth for Sound Effects Editing thrown in for good measure.
Quite rightly, it often ranks in film polls as one of the best movies ever made - in my opinion, the best darned movie EVER made - even nestling its way into the US Library of Congress in 1999 to recognise its place in the movie-making pantheon as a film which is "culturally, historically and aesthetically significant."
Of course, you can't keep a whip-cracking, artifact-finding, pistol-toting, leather jacket-sporting, trilby-wearing archaeologist down, and three sequels followed in the form of the decidedly darker Indiana Jones and the Temple of Doom, the more Raiders-esque Last Crusade and, 19-years later, the polarizing Kingdom of the Crystal Skull. Next year will see Spielberg reprise the directorial mantle and Ford his iconic, grizzled hero for a fifth outing which, hopefully, will make amends for the slightly disappointing last adventurous caper.
But enough of Raiders' movie-making back-story. What about the concert? With the film projected on a massive screen above the stage and the orchestra playing live in time to the on-screen action, the whole thing was an absolute blast from start to finish. John Williams - whose kinship and collaboration with Spielberg has spanned four decades and created some of the most memorable symbioses of image and score in the history of cinema - is still composing some of the best film music even now, at the age of 86. But during the period of late 70s/early-to-mid-80s, he was unquestionably at the top of his game, penning classic after absolute classic (Jaws, Superman, the original Star Wars trilogy, Close Encounters, ET). Raiders effortlessly ranks as one of the very best in his enviable and astonishing composing canon.
Everyone knows the Raiders March, but this is a score which is so rich and textured, nuanced and superbly crafted, as well as frequently being technically very difficult, it's easy to overlook how much of an accomplished film composing masterpiece it is. As Wagner did with his operas, Williams - as is often the case with many of the films he scores, particularly also the Star Wars flicks - regularly uses leitmotifs or themes for particular characters and situations. So, besides the instantly hummable Indy theme, we also have musical motifs and identifications for Marion and the Ark itself.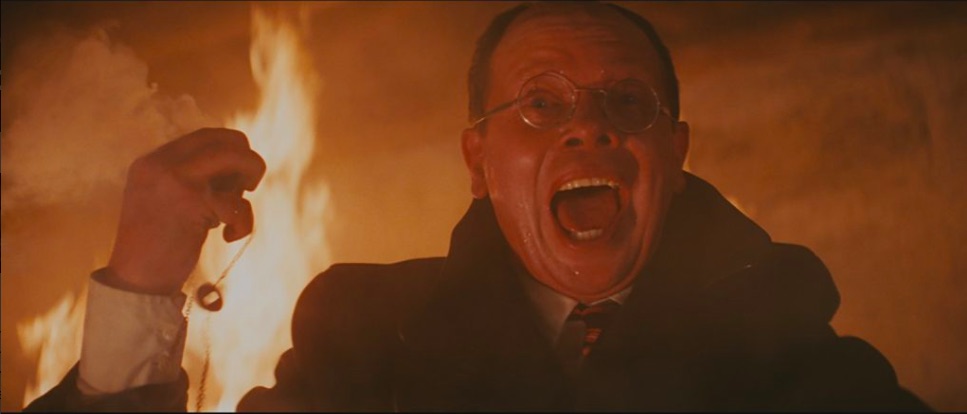 Under the expertly guided baton of conductor Ben Palmer, the Czech National Symphony Orchestra absolutely nailed it. The dynamic balance between the pre-recorded dialogue and sound effects and live score was impressively levelled, with only occasionally the dominance weighted (unsurprisingly) towards the score for a few key scenes. In fact, for the most part, had the orchestra not been there, you'd have thought you were watching a copy of Raiders as it had originally been released in 1981. Their precision in musical timing, extraordinarily faithful orchestral recreation, and synchronicity to image was absolutely phenomenal.
But when the music had to take centre stage, there was certainly no backwards at coming forwards and the ensemble clearly took enthusiastic, child-like glee at moments of particular musical emphasis and symphonic bombast. Cue a glut of orchestral highlights: Indy's cautious approach to retrieve the golden idol from the temple; his escape on the wing of a plane to avoid a bunch of marauding natives; chasing baskets in a crowded Egyptian marketplace; the chilling, dissonant orchestral techniques for the slithering snakes in the Well of Souls; the epic truck chase (a standout visual and sonic set-piece where the sound effects had been noticeably dialed down to emphasise the score); and the final Ark-opening, face-melting denouement.
When they say they don't make movies like they used to, in the case of Raiders of the Lost Ark it's absolutely true. This is a movie of my childhood, of my adolescent years, a film that shaped my passion for movies in the past and continues to infinitely shape it in the future. It cemented my implacable, life-long love of Steven Spielberg movies and John Williams scores. It allowed me to immerse myself in great story telling, understand good always triumphs over evil, and realise hard-bitten, often cynical heroes always get the girl. And, just as John Williams' incredible music is inseparable from Steven Spielberg's unforgettable images, so Raiders of the Lost Ark is as much a part of my DNA as my daily life involves breathing and eating.
As one of the series' posters proclaimed: If adventure has a name, it must be Indiana Jones - and Raiders of the Lost Ark in Concert - performed with spot-on interpretive reverence and breathtaking orchestral brio by the Czech National Symphony Orchestra - was a high-octane, whip-cracking treat that kept me smiling in a warmly-wrapped cocoon of nostalgia from its very first to very last perfectly penned John Williams note.

---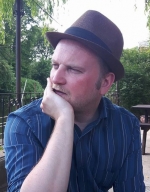 Jamie Caddick
Jamie is a writer, blogger, journalist, critic, film fan, soundtrack nerd and all-round Bristolian good egg. He loves the music of Philip Glass, the art of Salvador Dali, the writings of Charles Bukowksi and Hunter S Thompson, the irreverence of Harry Hill, and the timeless, straw-chomping exuberance of The Wurzels. You can sometimes find him railing against a surging tide of passing cyclists, or gorging himself senseless on the Oriental delights of a Cosmos all-you-can-eat buffet.