Port Eliot Festival 2019 Review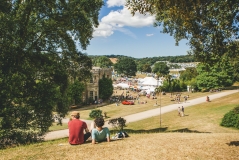 Posted on: 2019-08-01
A fitting send-off for Cornwall's most unique and forward-thinking festival.
---
Everything seems to be getting a little bit more expensive at the moment - whether it's your rent creeping up by twenty quid a month, your local pub increasing the price of a pint by another 20p or Cadbury's trying to shave a few grams off a bar of Dairy Milk without us noticing - and it seems this year that festivals across the UK are feeling the pinch, too, with several indicating that their 2019 editions would be their last. Port Eliot Festival, having announced in early July that this year would be their last "for the foreseeable future", made sure to put together one last party to be proud of with a trademark programme of stellar live music, DJ sets, talks and seminars, workshops, activities and much more across a sun-kissed weekend in South East Cornwall.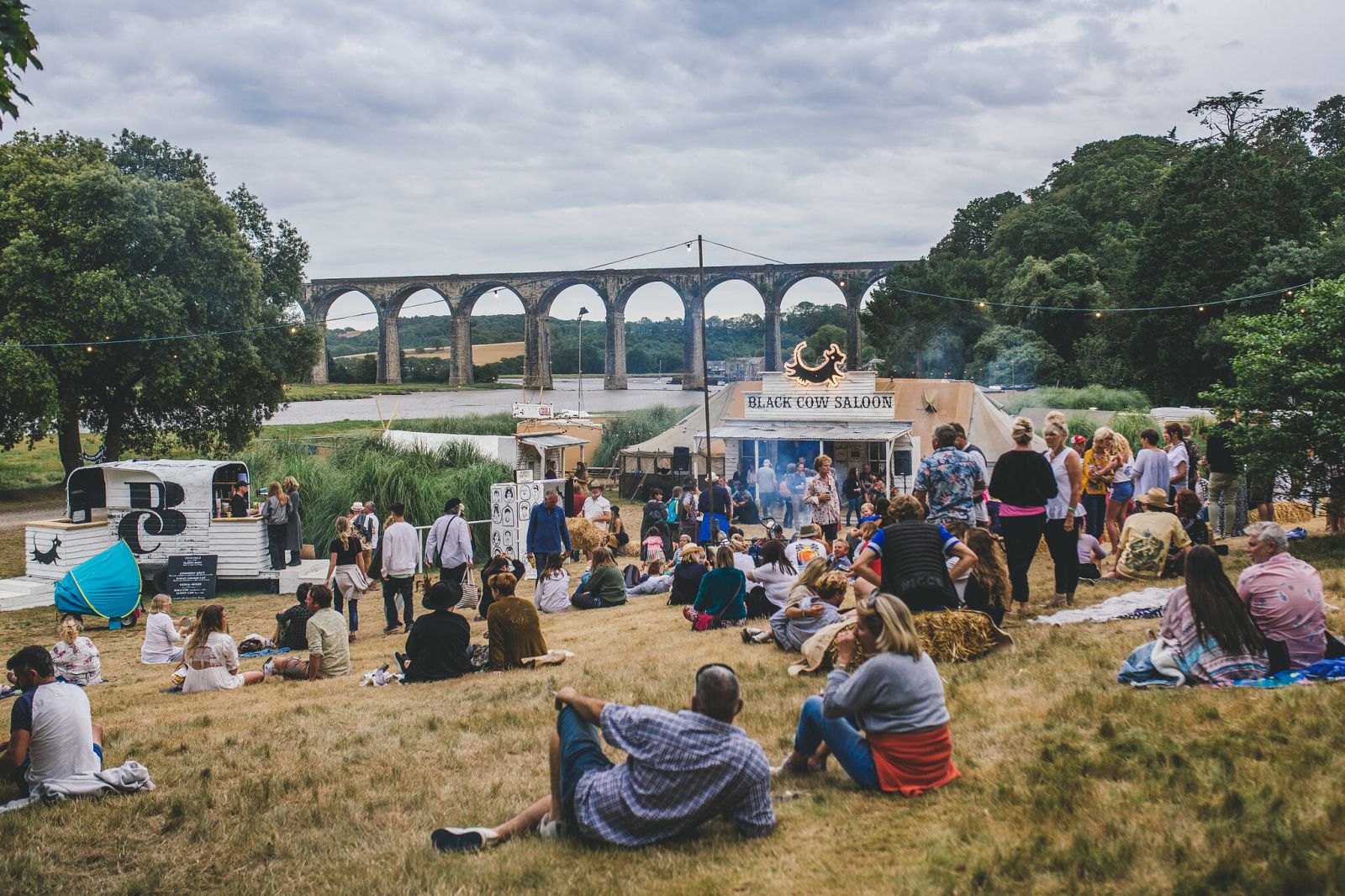 It's tricky to sum up Port Eliot Festival for people who haven't been themselves. On one hand a fully-fledged music festival, a bonafide literature festival on the other and a food festival, lifestyle festival and simple weekend retreat on your remaining three hands, you can't really pigeon-hole it as one type of event. Having been attending the festival since I was about 15 I've pretty much seen everything it's had to offer over the years, and I can honestly say that I've never been anywhere quite like it.
Taking place on a Grade 1 listed site that covers pretty much all the bases when it comes to idyllic festival locations - a river, a centuries-old manor house, mysterious woodland areas and rolling hills in the distance - Port Eliot is the perfect place to be when the sun's shining. The only sign of life on the outside world comes every half-hour or so in the form of a slowly-moving train ambling across the bridge over the river, allowing you to fully immerse yourself in the surroundings and forget all about whatever's going on beyond the boundaries of the Port Eliot estate.
Having hosted a huge range of established, local, leftfield and up-and-coming artists over the years, from Frank Turner to Florence and the Machine, Andrew Weatherall to Annie Nightingale and Ibibio Sound Machine to the raucous RSVP Bhangra, the festival offered a familiarly diverse range of music in 2019, inviting the likes of Charlotte Church, The Coral, Lily Allen (playing a DJ set at the fabled Boogie Round stage), The Orielles and a slew of local acts to perform across the weekend.
Charlotte Church bought her Late Night Pop Dungeon show to the festival to a rapturous reception on Friday night, The Coral, known best for hit tracks 'Dreaming of You' and 'In the Morning', couldn't really go wrong in front of a packed-out Main Stage on Saturday evening and the Bristol-based Alfresco Disco crew provided a huge soundtrack to a reimagined Boogie Round stage alongside fellow Bristol DJ Christophe until the early hours of Sunday, but, as is usually the case at Port Eliot, it was the more obscure acts on the lineup that stole the show.
Mik Artistik's mix of music and comedy as part of his two-man Ego Trip show on a sunny afternoon was a highlight of the festival, combining his mournful acceptance of the life of a parent with songs like 'Dad Muscles' with a sharp wit and eclectic stage presence. His ability to simultaneously terrify the rows of toddlers sat at his feet and send the larger-than-expected crowd into constant fits of laughter for the entirety of his performance can't be understated.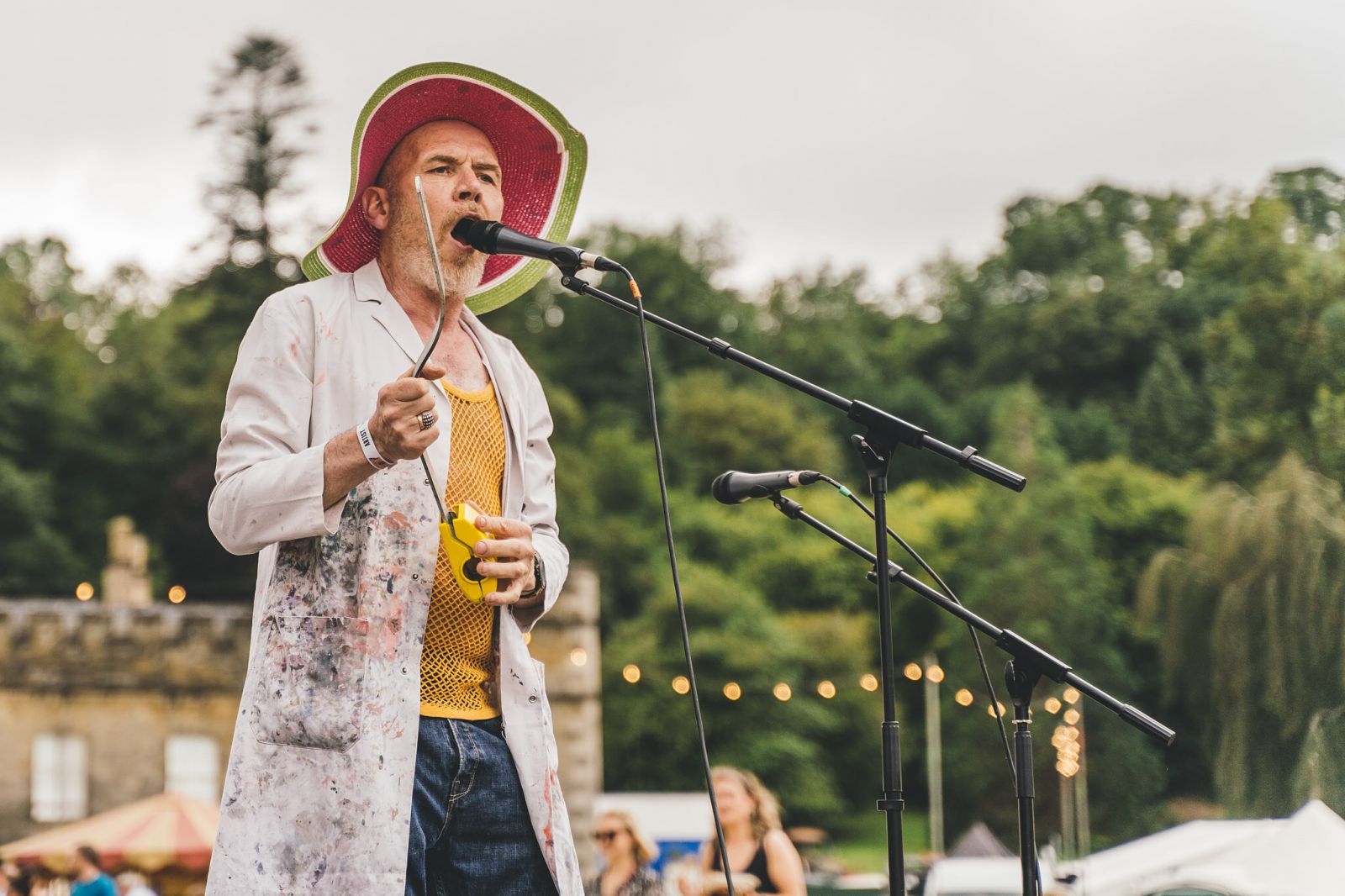 As for the out-and-out best set of the weekend, it would be hard to choose between two of Sunday's acts, coming in at completely opposite ends of the musical spectrum. Hedluv & Passman, an electro-pop duo from Redruth, somehow managed to fit about 6 songs (including a cover of Radiohead's 'Creep'), a botched run through the crowd which appeared to result in semi-permanent spinal damage, a truly euphoric moment that had the whole crowd singing along to their track 'Made In Cornwall' and a huge dance-along to their ode to the sat nav, 'The Future', into their unforgettable half-hour set.
The other, Ukranian folk outfit Dakhabrakha, perfectly embodied the varied nature of the festival with a set that incorporated elements of musical styles from around the world, pulled together with an eclectic vocal range and ability to ramp up a party atmosphere with nothing more than a doff of their traditional Ukrainian headwear. The group's closing set on the main stage will not only go down as one of the best of 2019, but will surely be regarded by several Port Eliot veterans as one of the best the festival has ever seen.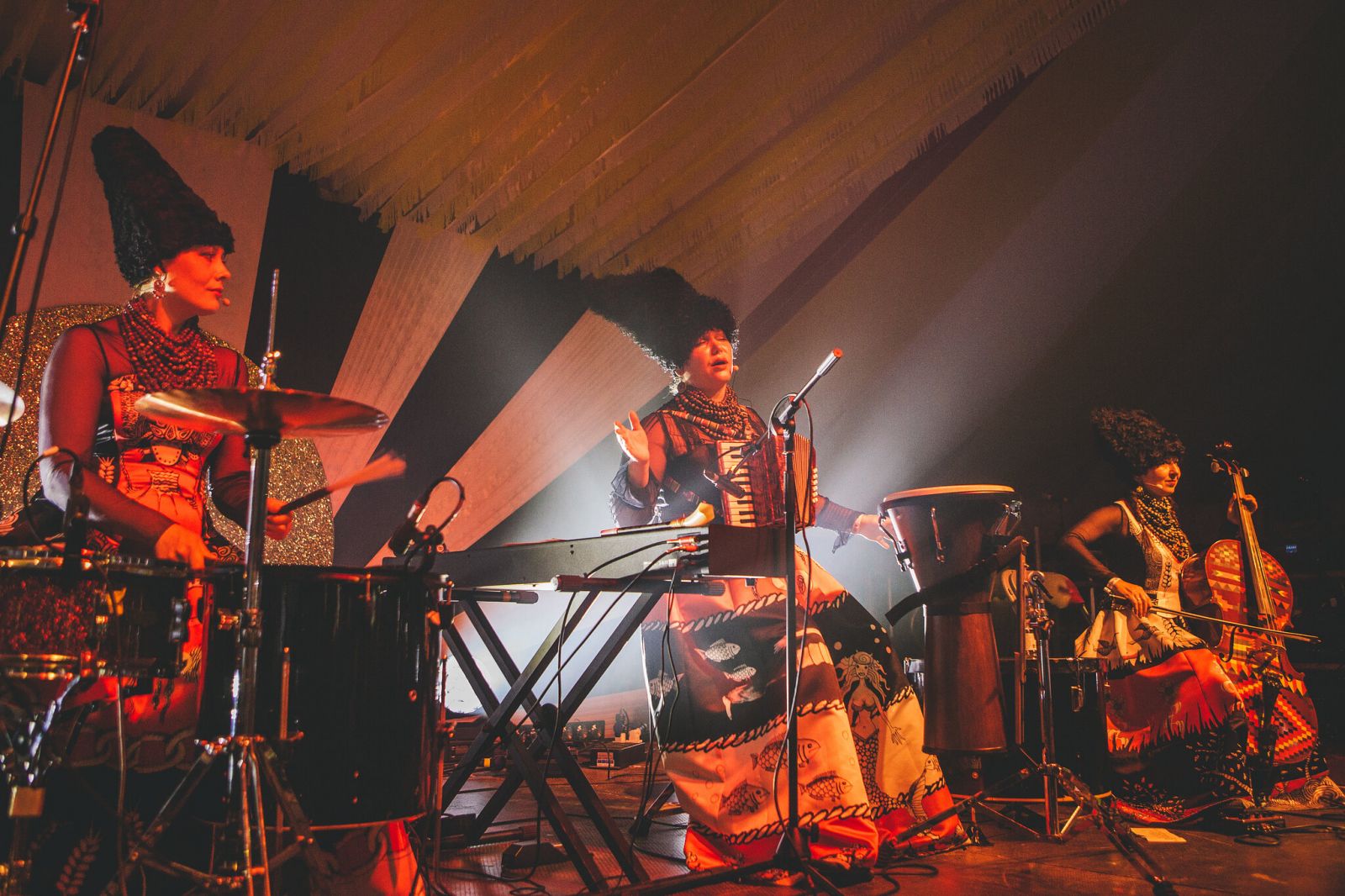 You could go on and on about the music at Port Eliot, but aside from that there really is - as countless other events claim but can't quite substantiate - something for everyone at the festival. Lily Allen and Russell Brand led engaging talks about her recent book release and his foray into consciousness respectively, Bristol-based animation experts Aardman held a model-making workshop, trailblazing documentarian Bruce Parry discussed our relationship with nature and Tamsin Omond, author and Extinction Rebellion activist, gave a talk alongside sustainable fashion activist Sara Arnold on the current ecological crisis and how we can shape our response to it across a weekend as diverse as any you'll find in the UK.
With so many festivals calling it quits amidst an increasingly difficult environment in which to operate, we're having to say goodbye to some of our favourite events in 2019. However, given its loyal following, forward-thinking ethos and genuinely beautiful setting, the loss of Port Eliot is one of the hardest to take. We sincerely hope that it makes a return in the near future, but for now we can revel in one of the very best weekends the festival has ever hosted.
For more on Port Eliot Festival or to check out all the photos from the 2019 weekend, visit their official website or check out their Facebook page.
Header image: Louise Roberts.
---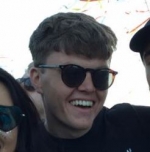 Matt Robson
Having moved to Bristol from Cornwall in 2015, Matt graduated from UWE with a degree in Journalism in 2018. He's keen on a wide variety of musical genres, as well as taking an interest in art and illustration, producing his own work in his spare time. Matt makes the most of Bristol's diverse nightlife and attends gigs and club nights regularly. Get in touch via email at matt@365bristol.com.