Porphyrophobia - Premiere at The Orpheus Cinema in Henzleaze, Bristol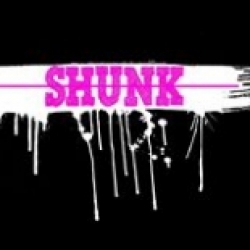 Posted on: 2014-06-01
Porphyrophobia is a story of psychological disease and the impact it can have on families as they have to deal with the stress and problems that entails on a day to day basis.
---

Shunk Productions of Bristol held the premiere of their first short film, Porphyrophobia, on Thursday 29th May 2014 at The Orpheus Cinema in Henleaze.
The company are new to the film scene and the owners, Paul Holbrook and Sam Dawe, are attempting to get their skills recognised in the difficult to crack British and International film industry. Selling out their first public showing is a huge step in the right direction. The film was put together with a budget of just £5,000 of which half was raised via a KickStarter online campaign for which Shunk Productions are eternally grateful to those that supported them.
Speaking with the pair they have a huge bank of feature length scripts in ther portfolio and current emphasis is on producing The Wrinklefist Files – an assortment of extremely short, micro-budget comedy sketches aimed more at Youtube and Vimeo audiences than festivals. Further details about Porphyrophobia's cast and crew is available to view on IMDb.
Porphyrophobia is about a young man, Andrew Buxton (Danny Chase), afflicted by the fear of the colour purple brought on by childhood memories. This has left him locked inside his own world which keeps his own mother, Violet (Karen Payne) prisoner as well since she has to tend to all of his needs as Andrew refuses to even leave the house. A person can only be pushed so far though and when Violet finds Andrew deleting messages she leaves him to fend for himself. This is a story of psychological disease and the impact it can have on families as they have to deal with the stress and problems that entails on a day to day basis. With a small budget Shunk Productions secured some excellent actors and even the services of Alex Veitch as head of Cinematography.
Remember, what you do as an adult in front of your kids can affect them for life.
4/5
Reviewed by Brendan Murphy for 365Bristol

As Porphyrophobia is only 18 minutes long Paul and Sam showed some other short films that have inspired them both in terms of content and cinematography prior to their own premiere. These included:

Lamb Me : written and directed by Santo Veeranki.
Based on Roald Dahl's Lamb to the Slaughter in his Someone Like You collection of short stories. Wife cheated on, kills husband, feeds police the murder weapon!
The Baker : by Graham Neale.
Always make sure to pay the correct price for your cakes, especially lemon drizzle ones that might be a bit sharp.
Testimony : written and directed by James Peaty.
A tale of jealousy, murder and betrayal involving a boss preying on his staff, a Russian model sleeping her way up the company ladder and a hard done by ex-employee full of envy.
A Knights Day : by Lian Mattisson.
One of our favourites of the night as Lian from UWE shows us his animation skills. The Knight is having a bad day getting burnt by a dragon and once he has (sort of) rescued the princess manages to muck that up too by breaking the cliff. Even worse he didn't get to finish his sandwich.
Quizmaster : written by Euan Ferguson & Marcus O'Toole and directed by Sam Haire, University of Bristol 2011.
We all know one. The friend who knows everything, about everything and has done whatever you've done bigger and better. In Bristol these people used to get the nickname Topper. Quizmaster is about such a person, albeit one that probably has no friends. The Quizmaster needs to know more than anyone else and falls to pieces when his superior knowledge is questioned. An interesting watch and the Glengarry Glen Ross prizes with the Steak Knives could be seen as clever but in our opinion be different, not clever!
Russian Roulette : written by Oli Fenton, directed by Ben Aston.
This short piece recently won the Sundance London shorts competition (2014). An interesting story about loneliness that was made for less than £50. Lucy needs a friend and finds a kindred spirit on Chat Roulette, unfortunately Yergey is on the international space station. I was expecting the cosmonaut to be a lads bedroom decorated as a spaceship. How many chat rouletters will be trying this trick now to see some boobs!
The Claw : written & directed by Nathan Hughes.
A tale about what might happen if Fred West's ashes, scattered on Barry (Island) beach, make their way into fishes DNA via osmosis. Disturbing.
The Butchers Son : written by Jordan Saville & Joshua Reeves, directed by Jordan Saville.
A lesson in ensuring you have the correct safety equipment in place when slicing your hams.
Lot 254 : by Toby Meakins.
A short horror flick about a vintage cine camera that has been shown at over 30 film festivals around the world.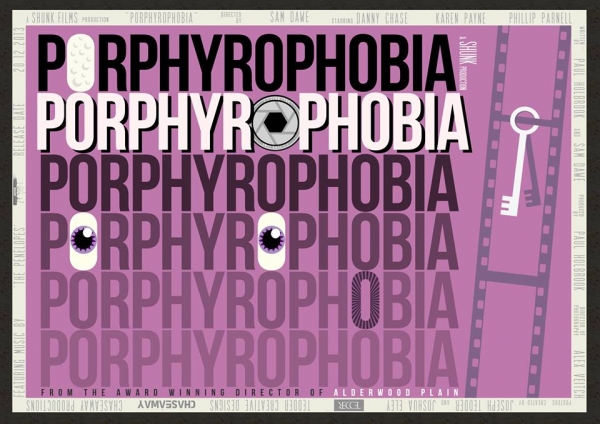 ---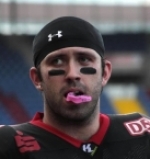 James Anderson
Born and raised in the suburbs of Swansea, Jimmy moved to Bristol back in 2004 to attend university. Passionate about live music, sport, science and nature, he can usually be found walking his cocker spaniel Baxter at any number of green spots around the city. Call James on 078 9999 3534 or email Editor@365Bristol.com.