Oowee Diner North Street - Bristol Food Review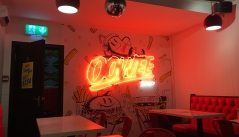 Posted on: 2019-06-19
The messiest, the juiciest and the most satisfying fast-food in Bristol.
---
There's an ancient teaching in Japan that instructs people only to eat until they are 80 percent full. Hara Hachi Bu or, roughly translated into English, 'eat until you are eight parts out of ten full' is still practised today by some Japanese people and is thought to be linked to the country's high proportion of centenarians. An interesting concept for sure, but they don't appear to have heard of it over at Oowee Diner.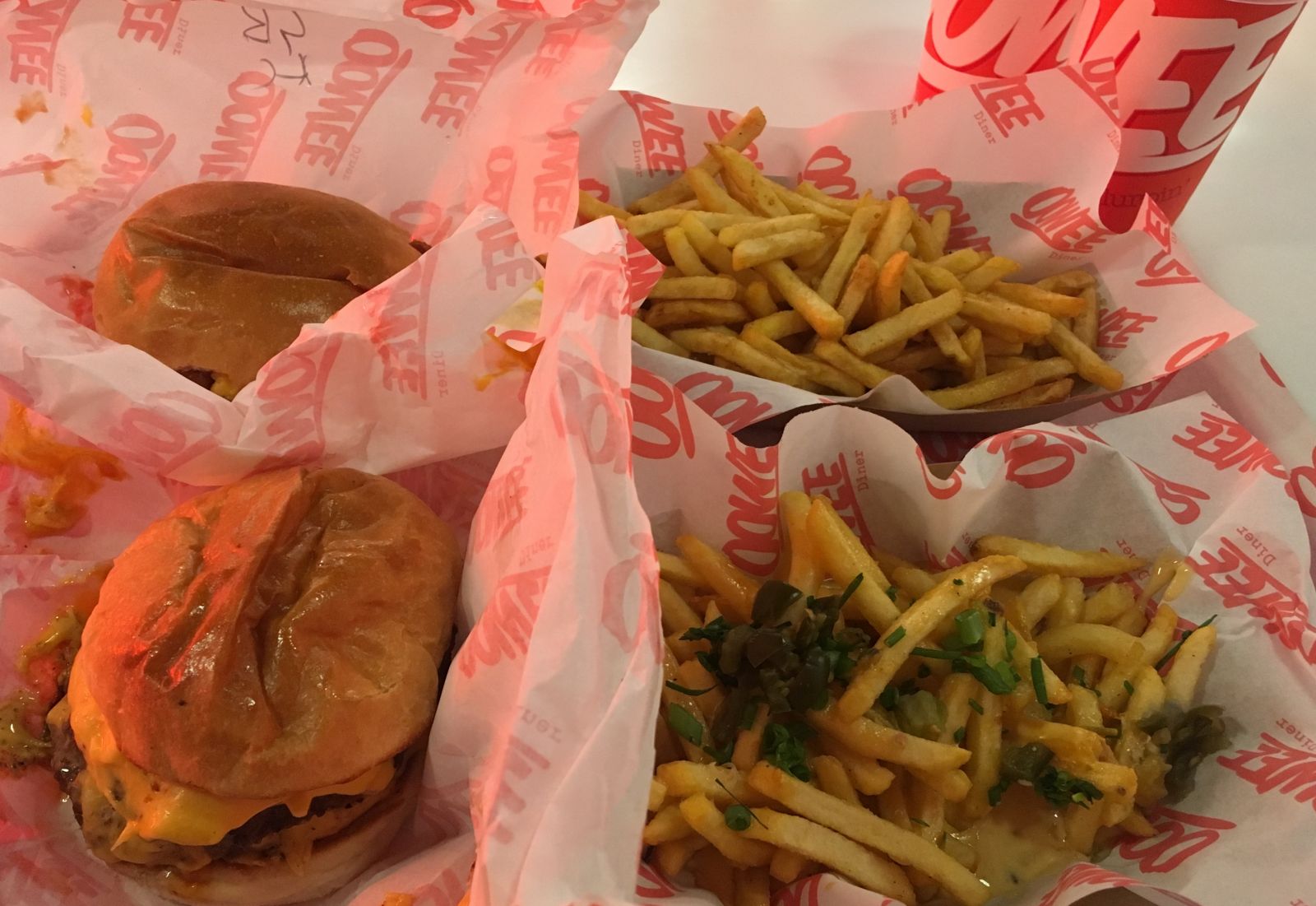 One of three Oowee locations in Bristol alongside the original Oowee Picton Street and the recently-opened and wildly successful Oowee Vegan in the centre, the North Street spot is the outright number-one purveyor of the messiest, juiciest and most satisfying fast food in the South Bristol area. They take pride in serving the city with monstrous burgers of all shapes and sizes, but certainly don't skimp on flavour or creativity.
In an effort to try a range of Oowee offerings, we opted for a Double Cheese - made up of two steak patties, a double helping of American cheese, relish, mustard and gherkins - and the vegetarian Good Burger with Cheese for mains, accompanied by the loaded Jalapeno Cheese Fries and vegan-friendly Marmite Butter Fries. Warned by the staff in no uncertain terms that our order would be tricky to take down in one sitting, we ordered soft drinks rather than a beer (the Diner has Budvar on tap), a cocktail or one of their infamous thick shakes.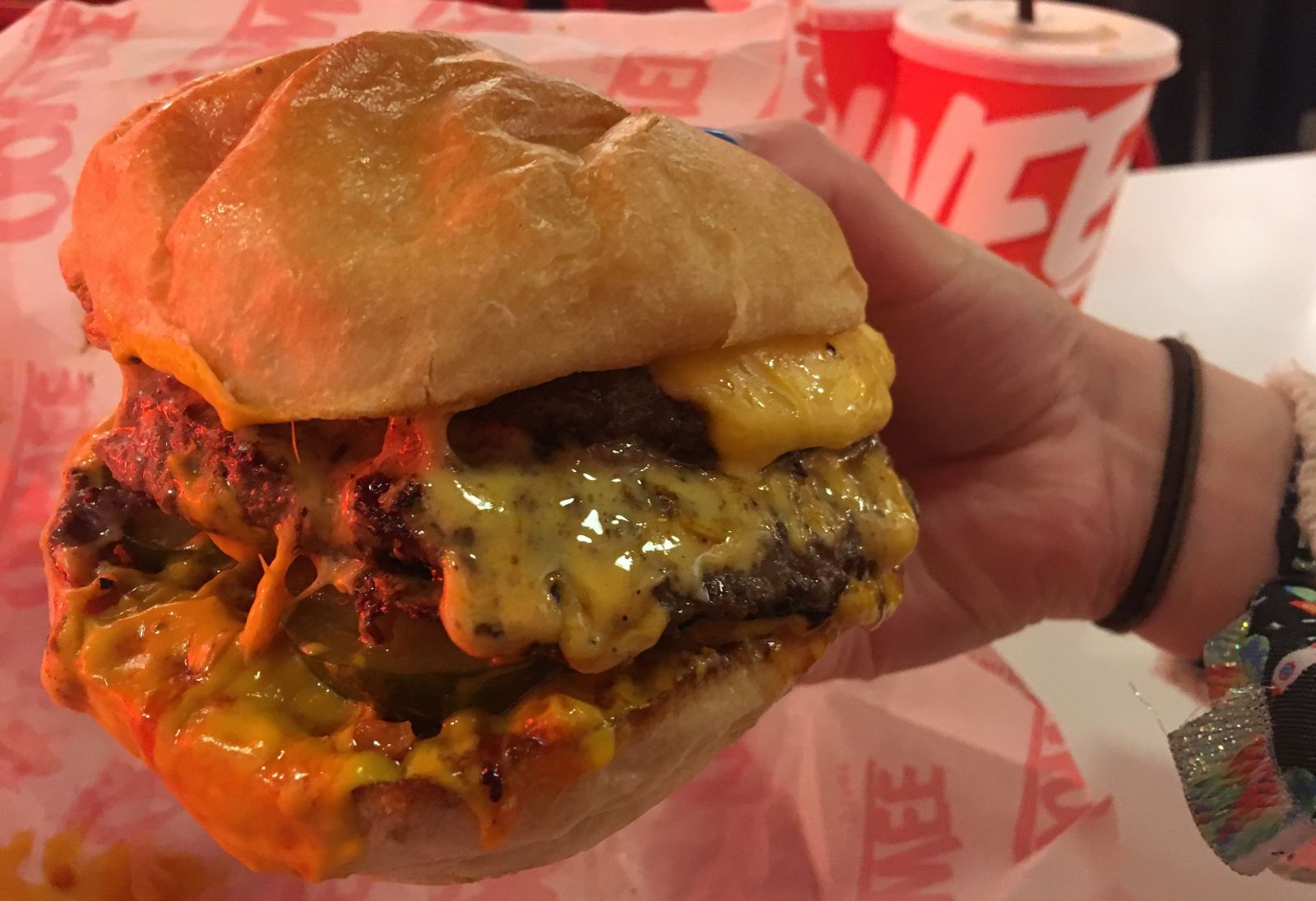 It's no secret that Bristol is home to a frankly ridiculous number of burger restaurants, with new ones seeming to pop up every week, always promising to offer something different to the rest. Oowee may not be gourmet, it may not be the ultimate fine-dining experience, but it doesn't pretend to be. What you'll get there is good, old-fashioned, dirty fast food.
Oowee's Double Cheese burger takes all the great elements of a classic beef burger - a soft brioche bun, high-quality meat, fresh, crunchy gherkins and tangy mustard - and combines them into one huge, mouth-watering stack. The Good Burger, meanwhile, is up there with the best veggie burgers I've had in the city. The deep-fried caramelised onion & lentil patty looks kind of like a piece of fried chicken, but falls apart in your mouth and is far more succulent than the bean burgers or whole portobello mushrooms you'll get at other burger spots.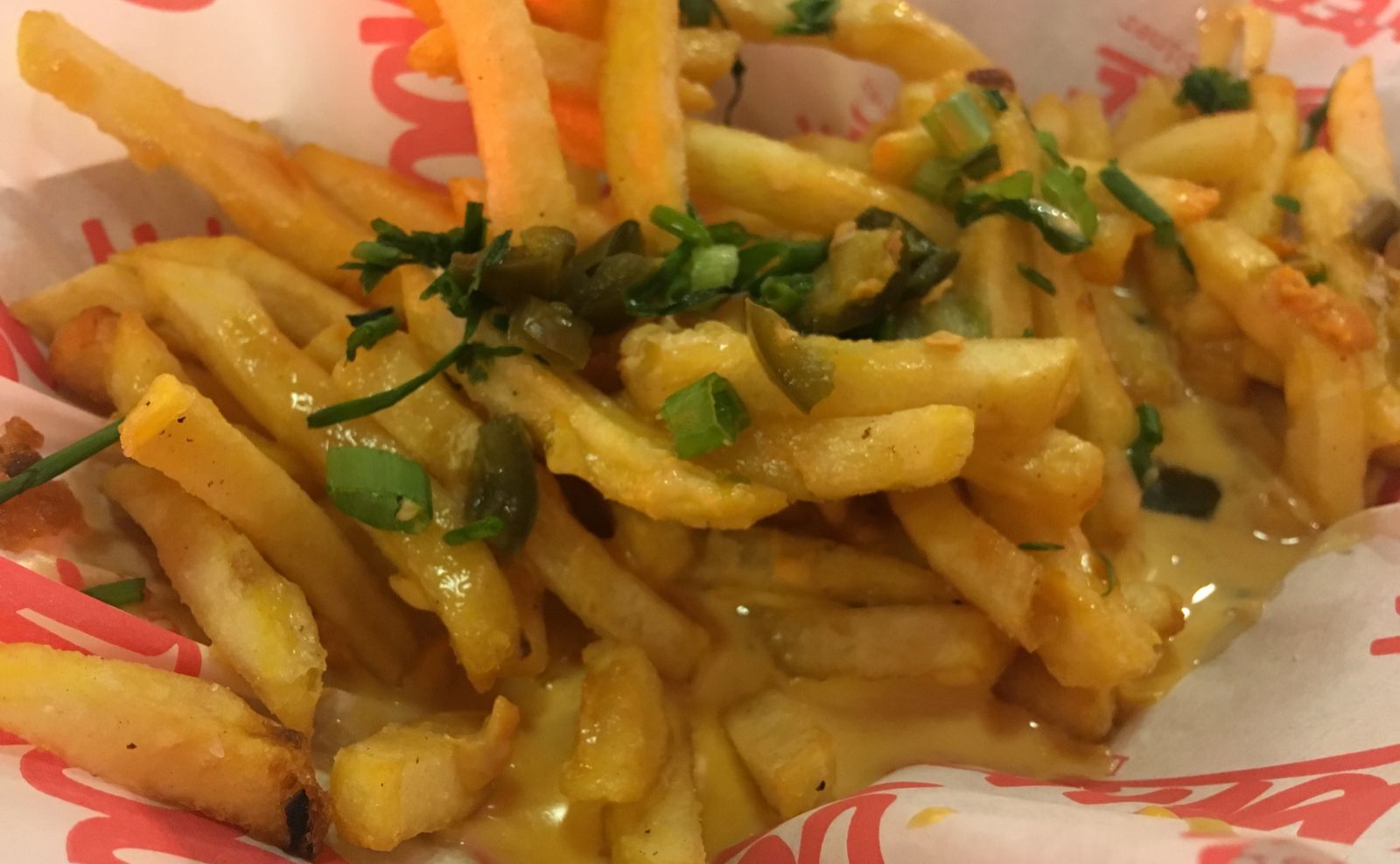 The perfectly-cooked fries could absolutely be main dishes in their own right given the size of the portions and the layers of toppings that Oowee bless you with. Their Jalapeno Cheese Fries, loaded with thick cheese sauce, melted cheese, chopped jalapeno and chives, provide just the right amount of kick to offset the heavy serving of dairy, while the Marmite Butter Fries, comparably understated and topped simply with a brush of - you guessed it - Marmite butter, come with a subtle but tasty flavour, which I was a big fan of. My Marmite-hating partner was less impressed after I promised her before ordering them that we wouldn't actually be able to taste it, but what can you do. You love it or you hate it, etc etc.
The concept of Hara Hachi Bu actually makes a lot of sense when you give it some thought, eating until you're satisfied rather than eating until you can't eat any more, and it may well have a lot of benefits to your health, your spending and so on. As I made my way through the last remaining fries on our table I thought I might give it a go one day, but until then I will carry on as normal and eat until I physically can't eat any more. Oowee was the absolute perfect destination for a bit of that last night.
Oowee Diner have three locations, on North Street in Bedminster, Picton Street in Montpelier and Baldwin Street in the city centre. For more info on the restaurant or to check out their full menu, head to their website.
---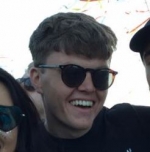 Matt Robson
Having moved to Bristol from Cornwall in 2015, Matt graduated from UWE with a degree in Journalism in 2018. He's keen on a wide variety of musical genres, as well as taking an interest in art and illustration, producing his own work in his spare time. Matt makes the most of Bristol's diverse nightlife and attends gigs and club nights regularly. Get in touch via email at matt@365bristol.com.