Nuttyness at The Tunnels - Live Music Review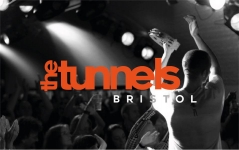 Posted on: 2018-06-19
They're simply enjoyable, catchy, joyous, don't-take-life-too-seriously tunes designed for you to have a good time - something Nuttyness gave Saturday night's animated gig-goers in spades.
---
If it's a Madness gig, it's going to be great. That's a given. As sure as eggs is eggs and Corbyn is a belligerent ol' Communist, the quirky beats and instantly catchy songs that catapulted the group to the top of charts and record players of millions of 80s music fans have that wonderful, free-spirited, bouncy energy that makes it perfect for a Saturday night, let-your-hair-down, have-a-pint-or-five blowout. (Although, let's be honest, any night is a good Madness night.) And if it's a tribute band that performs with such infectious energy and musical brio as Nuttyness - who whipped The Tunnels' crowd into a positively apoplectic frenzy on Saturday 16th June 2018 - you know you're in for a cracking night.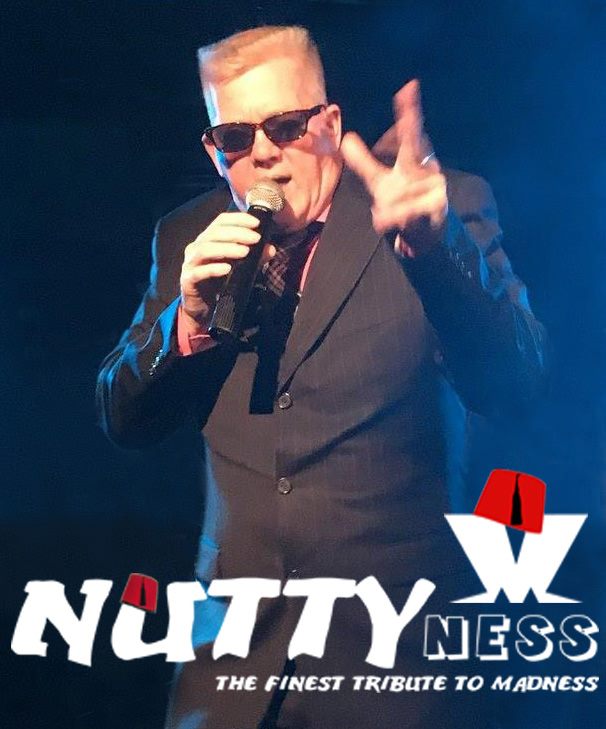 To Madness fans and those who have a basic inkling of musical history, you'll know the original Camden Town troupe, formed in 1976, were one of the bands at the forefront of the 2 Tone Ska revival. During their heyday they were an irrepressible band of music-making merry men, churning out a succession of hits and storming the charts with a string of top singles and hit albums. Still going strong, releasing albums and performing live gigs, the echt Madness are still a musical force to be reckoned with, showing no signs of slowing down and still a dab hand at penning a catchy tune.
The Nuttyness ensemble was on top form Saturday night. They've been paying homage to their heroes since 2003 and have acquired a considerable, enthusiastic fanbase, being recognised as one of the finest Madness tribute bands in the country. Easy to see why too. Their fiery, fun-loving vivacity, clear buzz for performing and astonishingly faithful covers of Madness' hits ensured they had the ebullient, fun-hungry crowd in the palm of their hand for the entire night.
So, what musical Madness delights did they bestow upon the beer-quaffing, 2 Tone-tastic multitudes? Well, all of the classic hits we've come to know and love, of course. What, after all, would a Madness gig (the real deal or any imitators) be without One Step Beyond, Baggy Trousers, Our House, It Must Be Love, Bed and Breakfast Man, Mr Apples, Embarrassment, Wings of a Dove, Michael Caine, My Girl, Tomorrow's Just Another Day, Lovestruck, Night Boat to Cairo and Driving in my Car? In other words, it was a full-on, hugely enjoyable rummage through the band's marvellously offbeat back catalogue, one that kept the crowd singing along and up dancing for the duration of their entire 2 hour set.
It's tricky to avoid slipping into mild cliche when it comes to describing how brilliant some of these cover bands are, so I absolutely, unapologetically will in summing up the high-energy, spot-on Nuttyness recreations. They reproduced the sound of Madness perfectly; tempos bang-on, instrumental flair and performance, impeccable; vocals as if Suggs himself was actually in the room. There were even a few lesser-known songs and more relatively recent hits (Lovestruck, for example) scattered throughout the set too. No question, the entire Nuttyness package was a pitch perfect, on-the-money tribute; a rambunctious, spirited blast from beginning to end. And, of course, a hell of a lot of fun. Because if the music of Madness can be summed up in one word, it's fun, right? They're simply enjoyable, catchy, joyous, don't-take-life-too-seriously tunes designed for you to have a good time - something Nuttyness gave Saturday night's animated gig-goers in spades.

---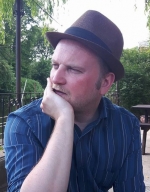 Jamie Caddick
Jamie is a writer, blogger, journalist, critic, film fan, soundtrack nerd and all-round Bristolian good egg. He loves the music of Philip Glass, the art of Salvador Dali, the writings of Charles Bukowksi and Hunter S Thompson, the irreverence of Harry Hill, and the timeless, straw-chomping exuberance of The Wurzels. You can sometimes find him railing against a surging tide of passing cyclists, or gorging himself senseless on the Oriental delights of a Cosmos all-you-can-eat buffet.