Nubiyan Twist at Trinity Centre - Bristol Live Music Review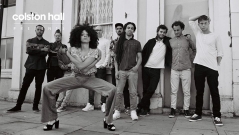 Posted on: 2019-03-04
A faultless live show from the virtuosic ten-piece jazz collective.
---
London-based ten-piece Nubiyan Twist bought the almost-200-year-old Trinity Centre to life on the weekend with an enthusiastic live show that will certainly be a contender for the venue's best gig of 2019. With the combination of a four-person horn section, keys, guitar, percussion and the incredible vocals of frontwoman Nubiya Brandon, the group made a case as one of the UK's most exciting upcoming collectives with a show that incorporated jazz, soul, hip-hop, reggae, afrobeat and more.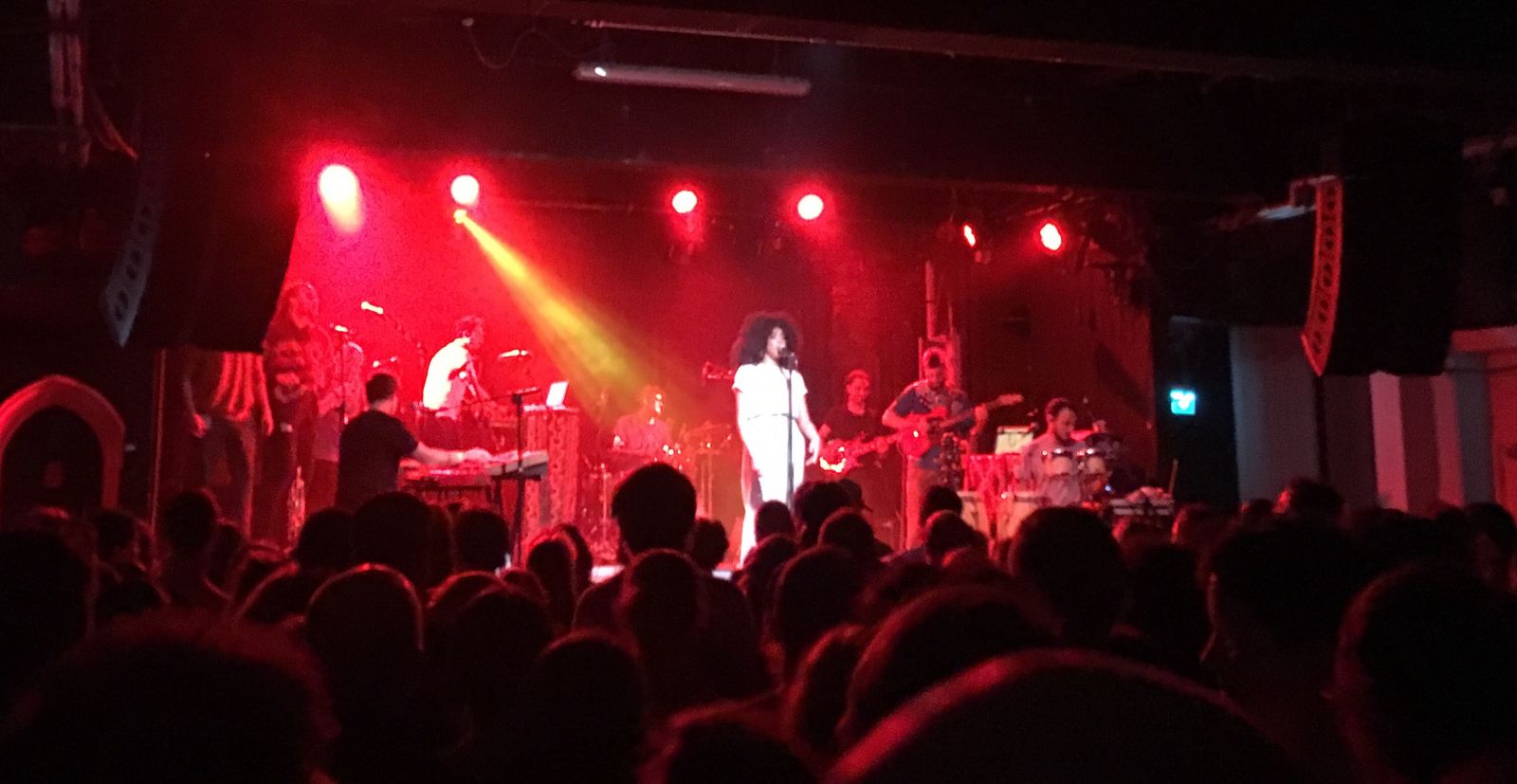 After Bristol DJ and producer Ravelston kicked things off with an upbeat, hour-long mix of world music, disco and afrobeat, Nubiyan Twist emerged onto the stage one by one for their headline slot, filling the space in front of a sold-out Trinity Centre crowd. From the moment the group started playing their positive energy had a great effect on the audience and the overall atmosphere.
The band's horn section - made up of three sax players and one trumpet - was the standout aspect of the group's sound for me, adding poise and atmosphere at times while ramping up the party vibe at others. While the understanding between the four musicians was clear and their collective playing was just about as tight as it possibly could have been, each of their individual solos were amazing to watch and to hear and captivated the audience.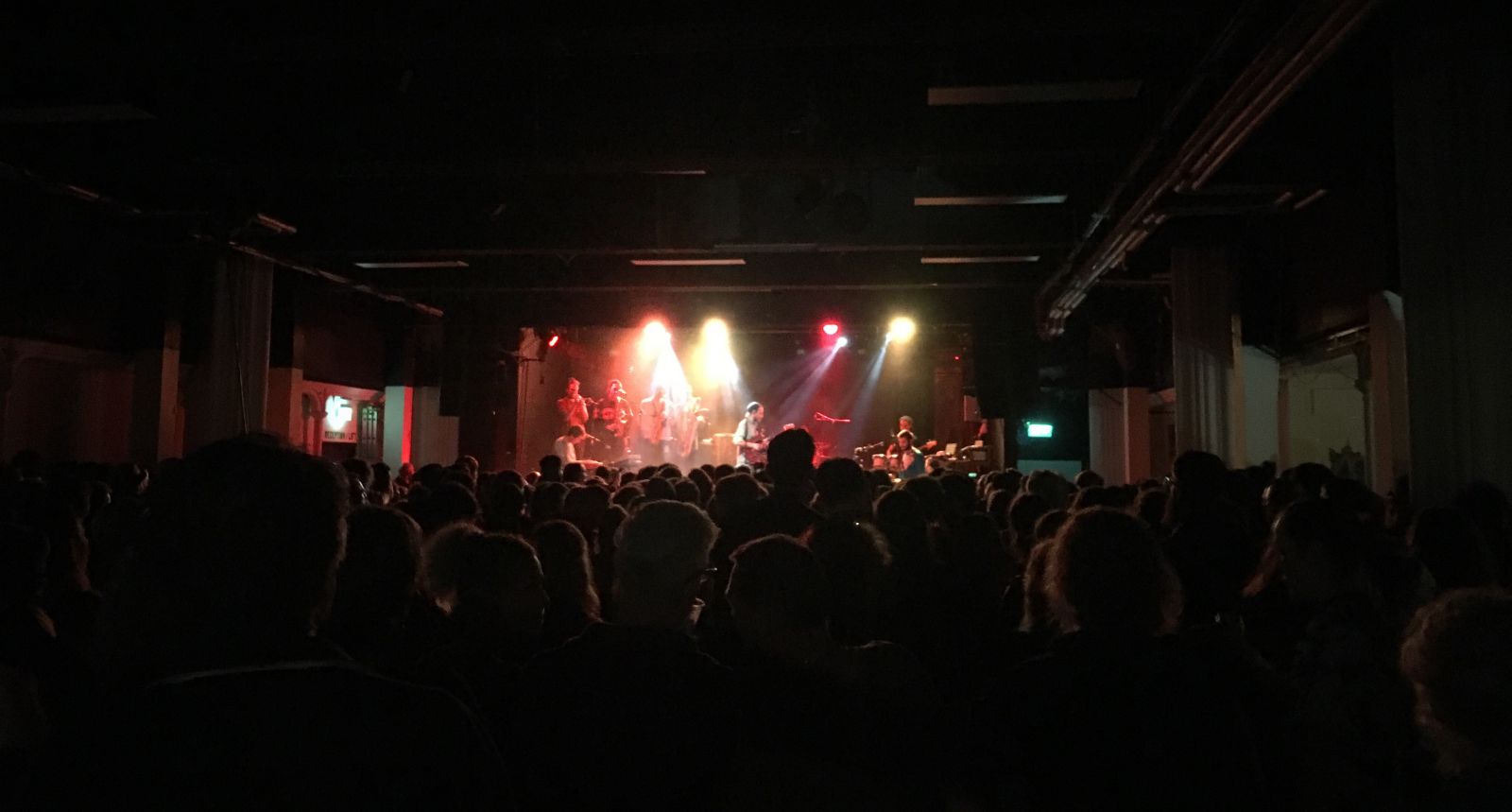 As well as performing material from brand-new album Jungle Run, released last month and available to stream now, the group played medleys of well-known hip-hop, dub and reggae and performed a couple of covers of classic tracks - the best of which was a rendition of Robert Glasper and Erykah Badu's 'Afro Blue', a funk-laced twist on a late-night R&B chiller.
It's easy to forget when you're watching ten people perform on one stage that there's no backing track playing - to have ten musicians playing in perfect harmony is a real joy to watch and Nubiyan Twist have got it nailed on. That said, the glue that holds it all together is undoubtedly frontwoman Nubiya Brandon, whose grace, stage presence and powerful vocals make for an unforgettable live experience. Between her vocal sections she was consistently handing the focus over to her fellow musicians, encouraging their solos and constantly making gestures of approval.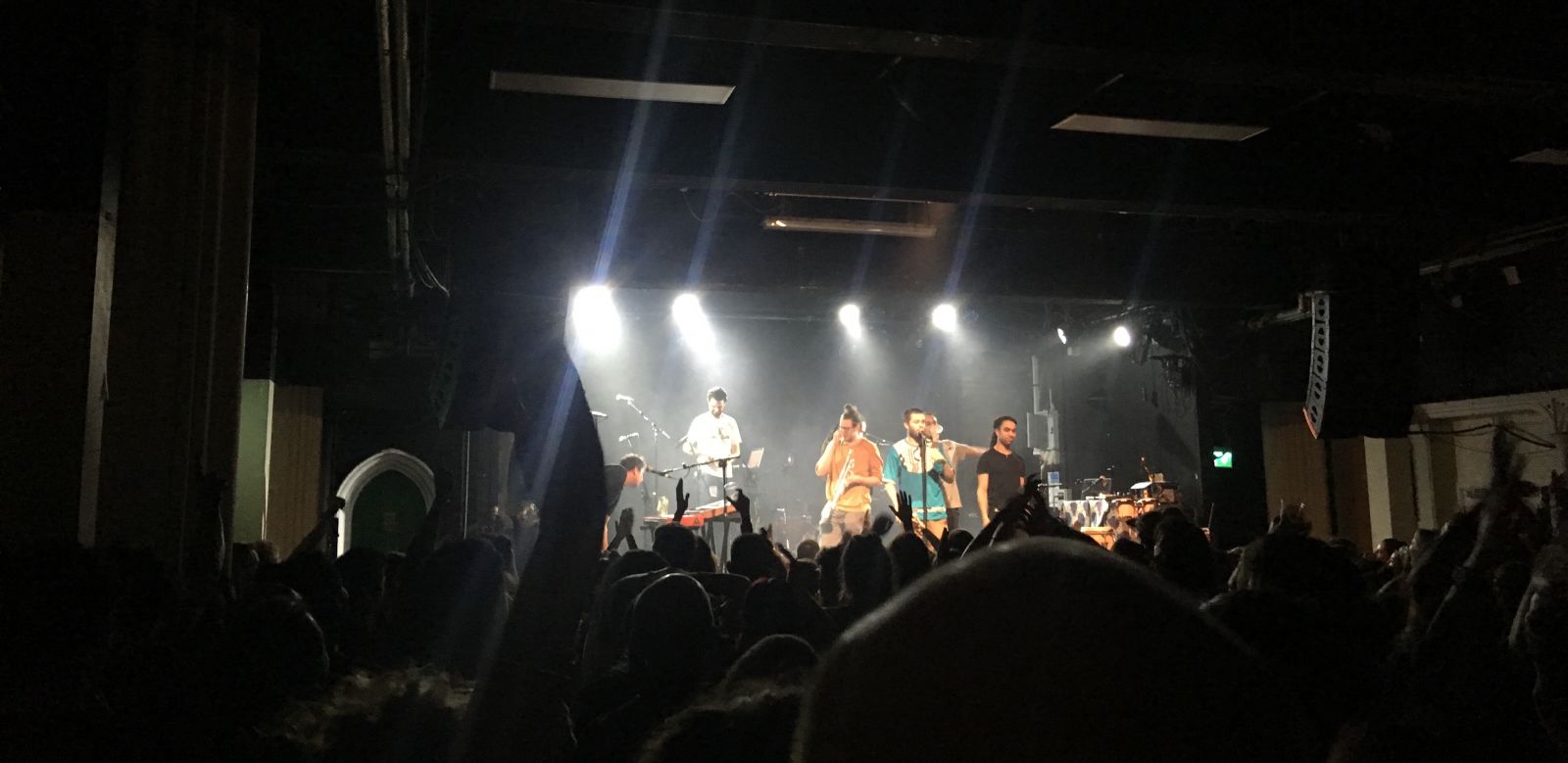 Finishing on a lively reggae arrangement was probably a nod to the Bristol crowd, and it predictably went down a storm. Nubiyan Twist are much more than just a jazz group and their sound encompasses so many different styles, but the way they bounce off each other and interact on stage is what makes their show so exciting. The Trinity Centre - in my opinion one of Bristol's outright best music venues - was the perfect spot for a show like this, but don't be surprised if they have to relocate to somewhere with a much bigger capacity next time they're in the city.
---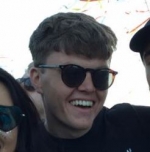 Matt Robson
Having moved to Bristol from Cornwall in 2015, Matt graduated from UWE with a degree in Journalism in 2018. He's keen on a wide variety of musical genres, as well as taking an interest in art and illustration, producing his own work in his spare time. Matt makes the most of Bristol's diverse nightlife and attends gigs and club nights regularly. Get in touch via email at matt@365bristol.com.