Muppets Most Wanted - Film Review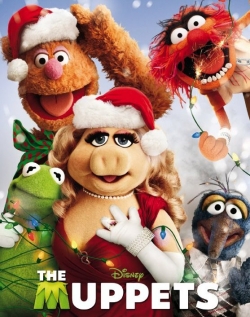 Posted on: 2014-03-25
An infectiously fun, feel-good, occasionally inspired addition to the Muppet movie canon that will entertain the kids and their parents in equal measure
---
Kicking off immediately after the events of the last film, the Muppets embark on a European tour after being double-crossed by their sneaky agent Dominic Badguy (Ricky Gervais). It isn't log before matters take a turn for the worse and Kermit is kidnapped, sent off to a Russian gulag, and replaced by the mole-faced criminal mastermind, Constantine.
Cognizant from the get-go of the old adage that the sequel is never as good as the original, the prophetic opening razzle-dazzle number "We're doing a sequel" prepares full-on Muppet aficionados for potential disappointment. They needn't worry though as, while it might not have as much heart, soul and affectionate nostalgia as The Muppets, it's still a madcap, energetic, occasionally self-deprecating globe-trotting crime caper.

They zip from their first gig in Germany (Die Muppets) to Madrid to Berlin to Dublin, entangling themselves in a cross and double-cross plot as Badguy and Constantine attempt to steal the crown jewels from the Tower of London (cue laser-beam dodging, Mission: Impossible parody). Hot on their heels are Interpol agent, Jean Pierre Napoleon (Ty Burrell, clearly having a whale of a time as the bumbling French agent) and Sam the Eagle.
Taking riffs on a raft espionage thrillers and mistaken identity plots, it breezes through several gut-bustingly funny musical numbers, again penned by Bret McKenzie. "I'm Number One" has Constantine literally leap-frogging aroun
d the room to an exasperated Gervais, "I'll Get You What You Want" is an hysterical, funky Lionel Ritchie-style groove, and the inspired "Interrogation Song" is a superbly crafted exposition number that spits its lines with a machine-gun style delivery of the screwball comedy era. Miss Piggy even gets her own Celine Dion ballad.
Kermit's gulag scenes are amusing enough as he tries to hatch a Great Escape-style plan to dig his way to freedom, made even more enjoyable - and slightly surreal - by the fact the rag tag band of singing and dancing inmates include the likes of Ray Liotta and Danny Trejo. There's also handful of in-jokes and movie references to keep the parents mildly amused (Kermit being wheeled into the gulag with a Hannibal Lecter mask strapped to his face is a hoot).
Ricky Gervais is, well, Ricky Gervais, not adding any particular character or depth but serving the story as 'number two' accomplice with his usual gurning, playful schtick. For those familiar with his Office days, he even manages to sneak a grin-inducing David Brent dance move into one of the musical numbers.
As breezy and mirthful as it all is, however, it does outstay its welcome and could have done with a snip here and there, and it's all rounded off with a predictably moralistic epilogue about the importance of friendship.
Nevertheless, it's an infectiously fun, feel-good, occasionally inspired addition to the Muppet movie canon that will entertain the kids and their parents in equal measure.
3/5
Reviewed by Jamie Caddick for 365Bristol
---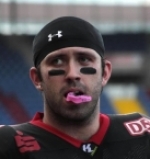 James Anderson
Born and raised in the suburbs of Swansea, Jimmy moved to Bristol back in 2004 to attend university. Passionate about live music, sport, science and nature, he can usually be found walking his cocker spaniel Baxter at any number of green spots around the city. Call James on 078 9999 3534 or email Editor@365Bristol.com.