Metropolis Organ Recital at Victoria Rooms Auditorium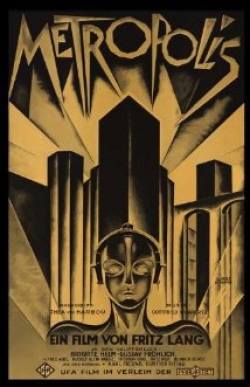 Posted on: 2014-05-02
If the supremely talented Bednall did anything during his live improv accompaniment, it was dazzle and hypnotise with the skill of a true musical artist and craftsman.
---
There's something undeniably thrilling about a live musical accompaniment to a movie. That esteemed emporium of independent and art movies, the Watershed, has a long history of holding silent movie events where a pianist plays alongside the projected moving image.
So if you're going to add live musical background to a film, you may as well make it a good one – and in terms of filmic historical significance and spectacle, they don't come much more herculean that Fritz Lang's 1927 masterpiece, Metropolis.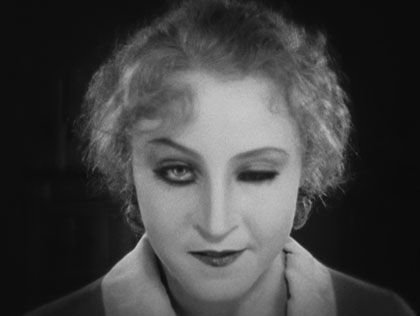 A classic of German Expressionism, it's an epic science fiction film set in a futuristic urban utopia. It follows the story of Freder, the wealthy son of the city's mastermind, and Maria, a working class prophet, who join forces to overcome their oppressors and the immense gulf separating the city's divided classes. As a metaphor for capitalist fat cats getting rich at the expense of the genuine workers, it still packs a potent contemporary punch.
The film's message book-ends the movie with sledge-hammer subtlety, with inter-titles about the mediator between the head and the hand being the heart, and everyone should put aside their differences and get along.
Filmed in Germany in 1925 at a cost of approximately five million Reichmarks, it was the most expensive movie up to that point.
As with so many movies which are now considered classics, it was met with a mixed response upon its initial release. It was praised for its technical achievements –even now the film still has a poetically visual potency and striking use of imagery - and its social commentary and metaphors, but many felt it dealt with the themes in a naïve and simplistic way.
It was also viewed as Communist propaganda and the censors found many of the scenes questionable to the extent they snipped them out. The original cut was two-and-a-half hours long and it was trimmed substantially for its German premiere, with significant portions of the film lost over the passing decades.
New versions and reconstructions have been assembled over the years - one including a soundtrack of songs by rock artists such as Adam Ant and Freddie Mercury - and a new cut was shown at the Berlin Film Festival in 2001.
Most intriguingly – and importantly – a damaged print of Lang's original cut was discovered in the vaults of a museum in Argentina in 2008, resulting in a lengthy restoration that restored 95% of the footage and representing the definitive edition released in 2010.
Today it's regarded as a ground-breaking, pioneer work whose influence has affected every conceivable modern medium, including film, television, advertising and pop videos.
The Victoria Rooms presentation of Metropolis in its most complete version saw organist David Bednall improvise to Fritz Lang's black and white celluloid behemoth.
Though he's only 35, Bednall has already established himself as formidable and prodigious talent. He's an in-demand composer, organist and freelancer, combining studies with organist duties at Bristol Cathedral, as well as performing at the University of Bristol, Gloucester Cathedral and Wells Cathedral.
After a brief introduction and synopsis, the lights dimmed, the film began and the first inter-titles appeared on screen – and he launched into a stunning improvised performance.
His accompaniment to Lang's extraordinary movie was sublime, effortlessly matching the visuals' ebb and flow and creating an aural soundscape that heightened the onscreen action.
The workers grinding away in the catacombs of the capitalist machine were given rhythmic, mechanical musical accents; the birth of the robotic Hel (inspiration for Star Wars' C3-PO) was treated with an eerie, undulating menace; a dream sequence and the attack of a catacomb of reanimated skeletons were given thundering, reverberating bass notes and cascading arpeggios.
It was a nuanced and perfectly timed performance, a rendition of improvised craftsmanship and skill; controlled, confident, and with a clearly-honed dramatic sense that on occasion made it seem as if his performance had actually been written for the film.
Essentially, Bednall was recreating the original audience' experience of the silent movie era, perceptively and skilfully synching music to image, modulating his performance to reflect the range of visuals with perfectly judged musical dynamics which met the emotional and dramatic needs of the film.
It was loud during moments of high melodrama but appropriately toned down, subtle and romantic when the film dictated it, and he utilised the full range of the organ's sounds, timbre and expressivity to pitch-perfectly evoke the mood and tone of each sequence.
When Metropolis was first released, Fritz Lang said he wanted the movie's ground-breaking set design fusion of Art Deco, Modernism, Gothic and German Expressionism to "dazzle, distract and hypnotise."
If the supremely talented Bednall did anything during his live improv accompaniment, it was dazzle and hypnotise with the skill of a true musical artist and craftsman.
5/5
Jamie Caddick
---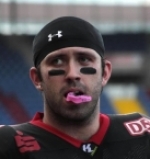 James Anderson
Born and raised in the suburbs of Swansea, Jimmy moved to Bristol back in 2004 to attend university. Passionate about live music, sport, science and nature, he can usually be found walking his cocker spaniel Baxter at any number of green spots around the city. Call James on 078 9999 3534 or email Editor@365Bristol.com.