Matilda The Musical at The Bristol Hippodrome

Posted on: 2019-05-14
It's funny, sad, and a poignant reminder that adulthood is often, not how any of us expected it to be.
---
There aren't many musicals which grab your attention in the first few songs with a beleaguered new mother bemoaning her 'smarting front bottom' and it's from this early outlay that Matilda promises to be a new breed of musical.
**Showing until 8th June 2019 - Get Tickets Here**
A much beloved book and film, it's easy as one who has grown up with the tale of Matilda to enter the theatre with a sense of reticence - although a playful and whimsical story, it's not necessarily one which has promised to lend itself to theatre in the same way that Dahl's other tales have, but translate it does, and it's hard to envisage it being done half as well than with the words and music of Tim Minchin.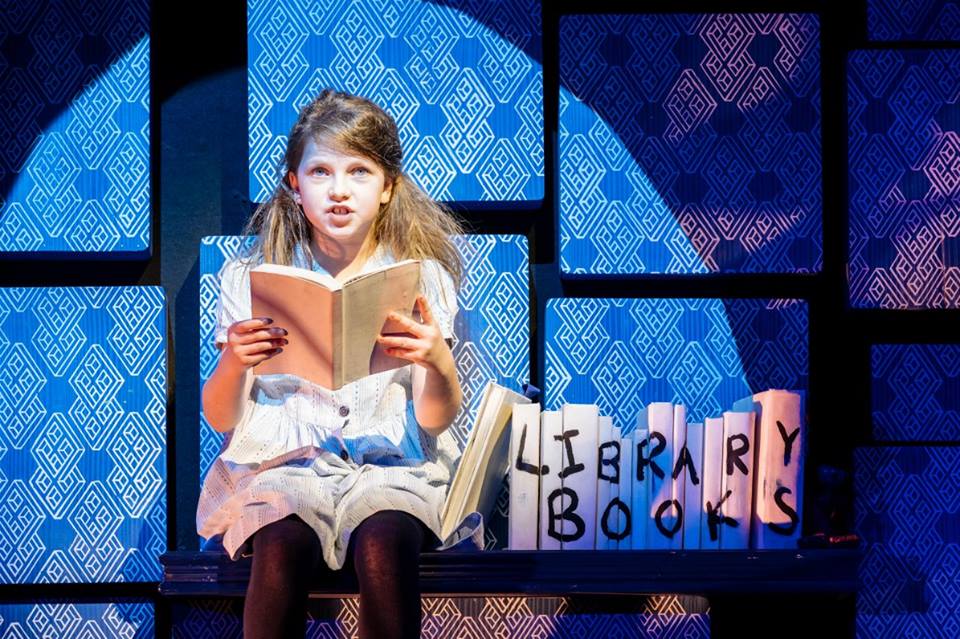 Matilda's character seems to have stepped out of the pages of Dahl's books, her tiny frame sketched out in Quentin Blake's evocative style. She's every bit the tiny woman that her character depicts, and it's hard to believe that Olivia Juno Cleverly is the young age that she is - the actress herself is every bit the confident and assured girl from the story. There's an element of reflection in her appearance too - it's not only the wild hair that is reminiscent of Tim Minchin, and the huge empathy for Matilda's plight that is portrayed through every word and note seems to speak from his heart, and has a touch of personal experience about it.
There's a careful mix of in-your-face colour and noise, such as the physical theatre and comedy of Matilda's father, Harry Wormwood, played exceptionally by Sebastian Torkia, which is brushed with careful commentary; 'meals won't microwave themselves!' (ironically, a tea towel for sale on the merchandise stall) Mrs Wormwood cries, a subtle nod to her highly unfeminist ideals for Matilda: 'looks, not books'. The two characters gel perfectly on stage, and translate wonderfully from the pages of the story to a believable wheeler dealers and dolly bird.
Those who are there because Matilda is a favourite film or book won't be disappointed. Despite being very much a standalone production, and its own interpretation of the tale, the highlights are there. In one of the best moments of the evening, Amanda, a small girl a signature hairdo played wonderfully by Darcy Kelly, is picked on by Miss Trunchball and is swung around the stage by her blonde pigtails. She 'lands' after a fly through the air, and it's not only her character who is dancing with glee after the act - the entire audience clearly appreciate the acrobatics and showmanship of this tiny actress.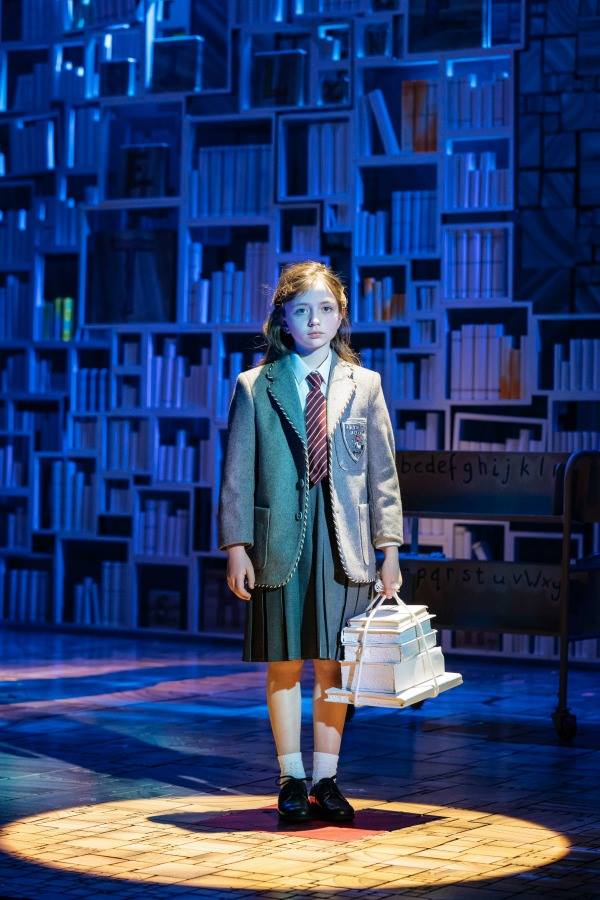 Bruce Bogtrotter's, played confidently by Charlie Garton, run-in with Miss Trunchball's cake doesn't go forgotten either. Elliot Harper's true skill at playing this terrifying character reaches peak tension when Bogtrotter unexpectedly finishes the platter - the fake saccharine sweetness with which she patronises the boy causes a small girl in the audience to call across to the stage, 'I hate you!'.
With knowledge of Tim Minchin's previous work, it's easy to expect to walk in to a theatre of charicatures, but each character is carefully played without entering the realms of the ridiculous. Even hateful Miss Trunchball is given a background, and Minchin's playful and wackier side is given an outing in her song The Smell of Rebellion.
The story and song are so strong in and of themselves, that it's easy to forget that you know it from the book and the film. The reliance on Matilda's magical powers is merely facilitates the story, rather than directs it as in the film; the strength lies in the storytelling and songs. It's funny, sad, and a poignant reminder that adulthood is often, not how any of us expected it to be.
---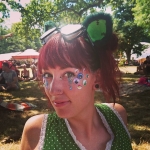 Anna Kilcooley
One of the many Stroudies who felt the effects of West Country gravity, Anna now happily lives up to the Bristolian stereotypes of a cider only diet, hanging out in her campervan, climbing and sewing her own clothes. She's a walking event diary and there aren't many corners of Bristol she hasn't explored.