Lattexplus Festival 2018 Review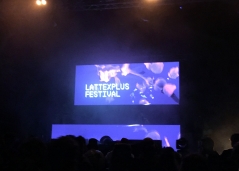 Posted on: 2018-06-26
Expertly-curated lineup gets sparks flying at second-ever Lattexplus Festival in Florence, Italy.
---
Italy, and the city of Florence in particular, has never really been internationally renowned for its underground music scene. The nation is represented by a select few touring DJs - namely Joseph Capriati and Marco Corola - but Italian clubs and festivals are yet to gain serious worldwide recognition. With that in mind, when I heard about Lattexplus Festival, or more specifically when I saw their lineup that included the likes of Hunee, Maceo Plex and Moodymann, I had no choice but to check it out to find out for myself just how good the parties are in the Bel Paese.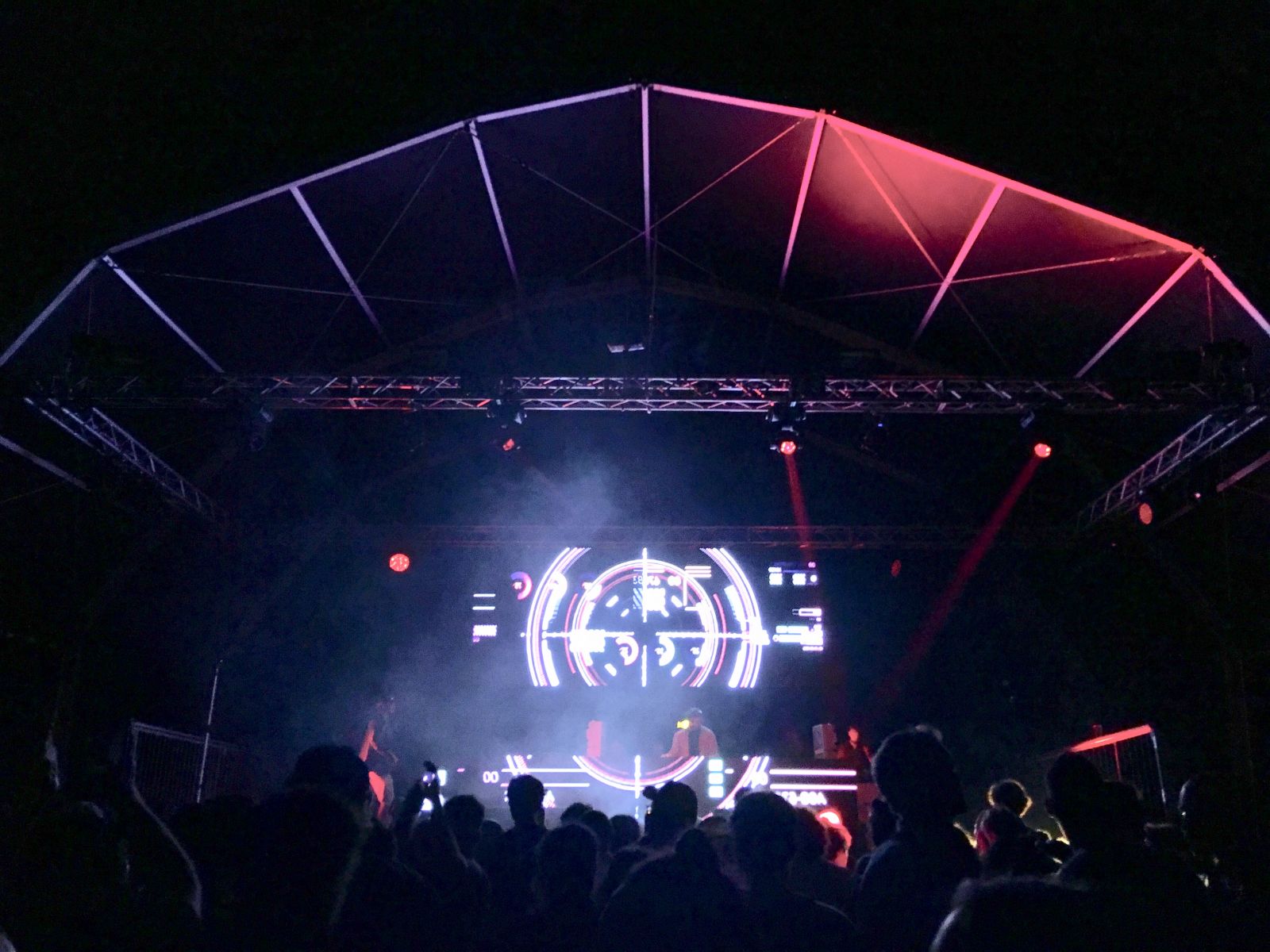 You've got to feel for the organisers of any outdoor event when the weather starts to take a turn just as the gates are about to open for the first time. All the hard work, effort and money that goes into planning can be undone by a heavy downpour. This would have been a worry for the Lattexplus team on the eve of the second edition of their namesake festival in Florence as grey skies and showers arrived on the morning of Friday 8th June, but thankfully the rain soon retreated.
That being said, even the heaviest and most debilitating downpour would have had trouble taking the shine off the artists on show at this year's festival. Friday, supposedly the warm-up billing before Saturday's all-star cast was due to take the stage, was taken care of by Samuele Pagliali, Elena Colombi, John Talabot and Hunee.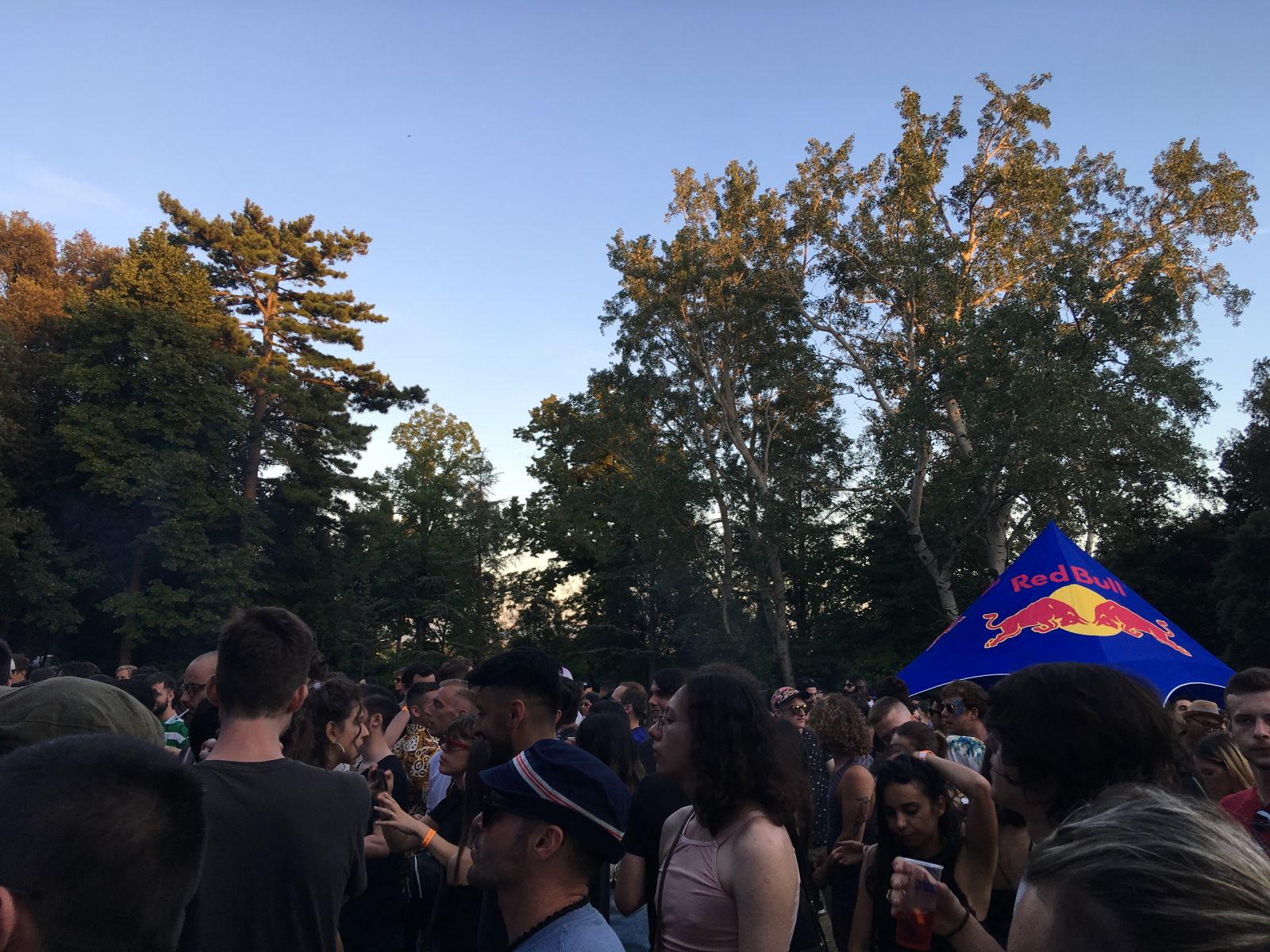 Unfortunately, thanks to my own poor timekeeping, I was late arriving at Parco di Villa Solaria, completely missing local selector Samuele Pagliali's set as well as half of Italian-born Elena Colombi's evening slot. Fortunately for me though, good vibes were in full flow by the time I got to the site, with Colombi spanning genres and controlling the mood with a diverse and accomplished performance.
She was followed by John Talabot, who delivered a typically understated yet powerful set, shifting between slow-moving house and harder techno cuts. By the time Talabot had taken the stage, the 2,000 strong sell-out crowd was starting to really fill out, and as good as the Barcelona native was during his two-hour slot, there was a collective sense of anticipation for his successor on the decks - the immensely popular Berlin-based DJ, Hunee.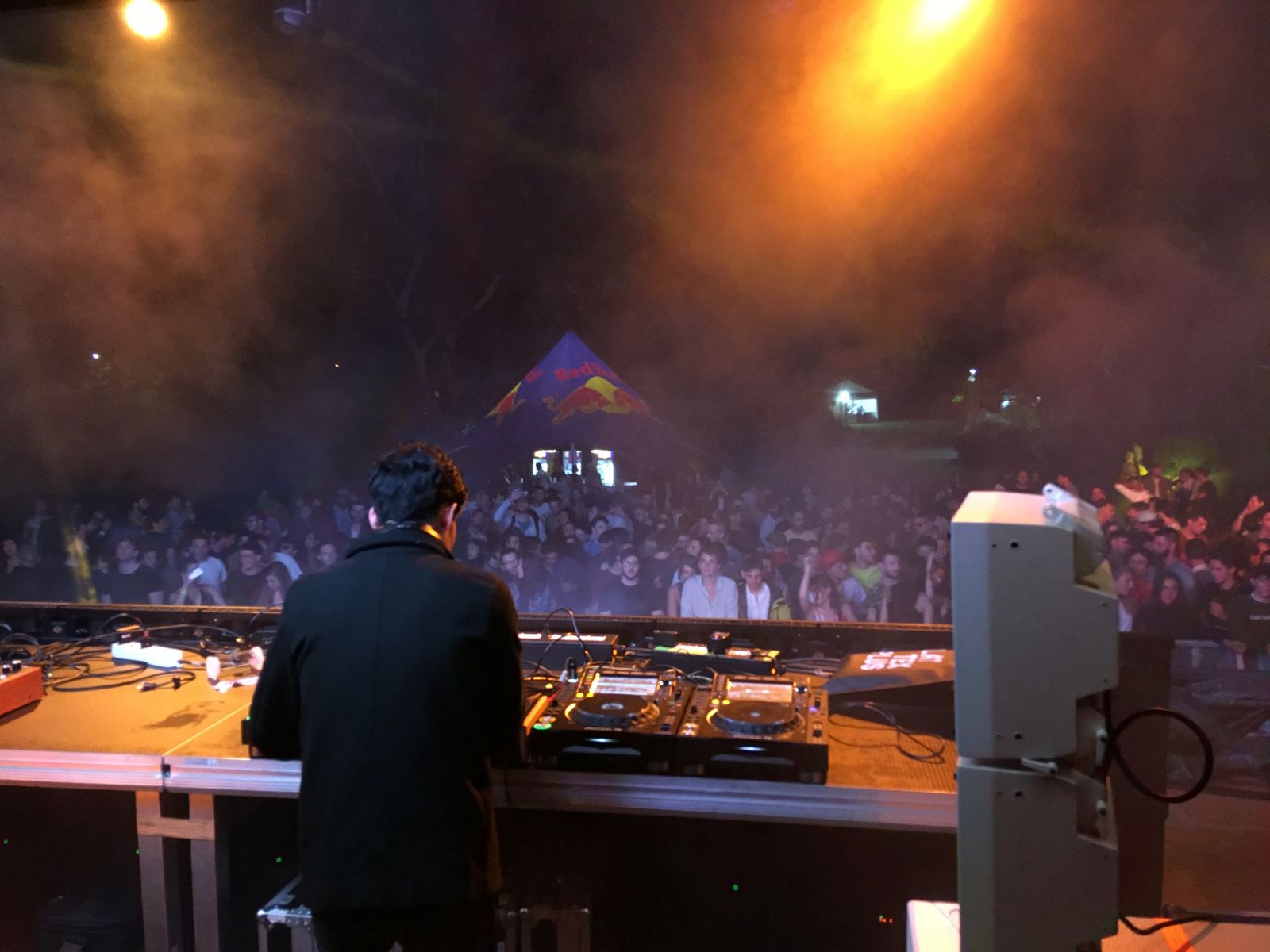 Undoubtedly the star of the show, as many people would have predicted beforehand, Hunee wasted no time in treating the crowd to his signature selection of feel-good groovers from all around the world. Having seen him play a couple of times before I had half a mind of what to expect from his set, but you can never fully predict what Hunee's going to turn up with, and this time his journey through jazz-funk, rolling techno, disco and more left the crowd on a very, very high note and ramped up the anticipation for the following day.
When I arrived for day two, Josey Rebelle was partway through her set that, despite a relatively small crowd, was just as exciting as the rest of them. The afternoon sunshine provided the perfect setting for Rebelle's brand of house and techno, with elements of acid house thrown in for good measure. She ended up playing around an hour longer than her arranged slot due to the lateness of the following act, but there were to be no complaints from the crowd.
That following act was none other than celebrated Detroit artist Moodymann, known almost as well for showing up late as he is for producing and spinning some of the best tracks from the city's world-renowned house music scene. In typical style, when he did eventually arrive he was on hand with a bottle of Grey Goose and a stack of plastic cups, handing out shots to the front of the crowd before he went on.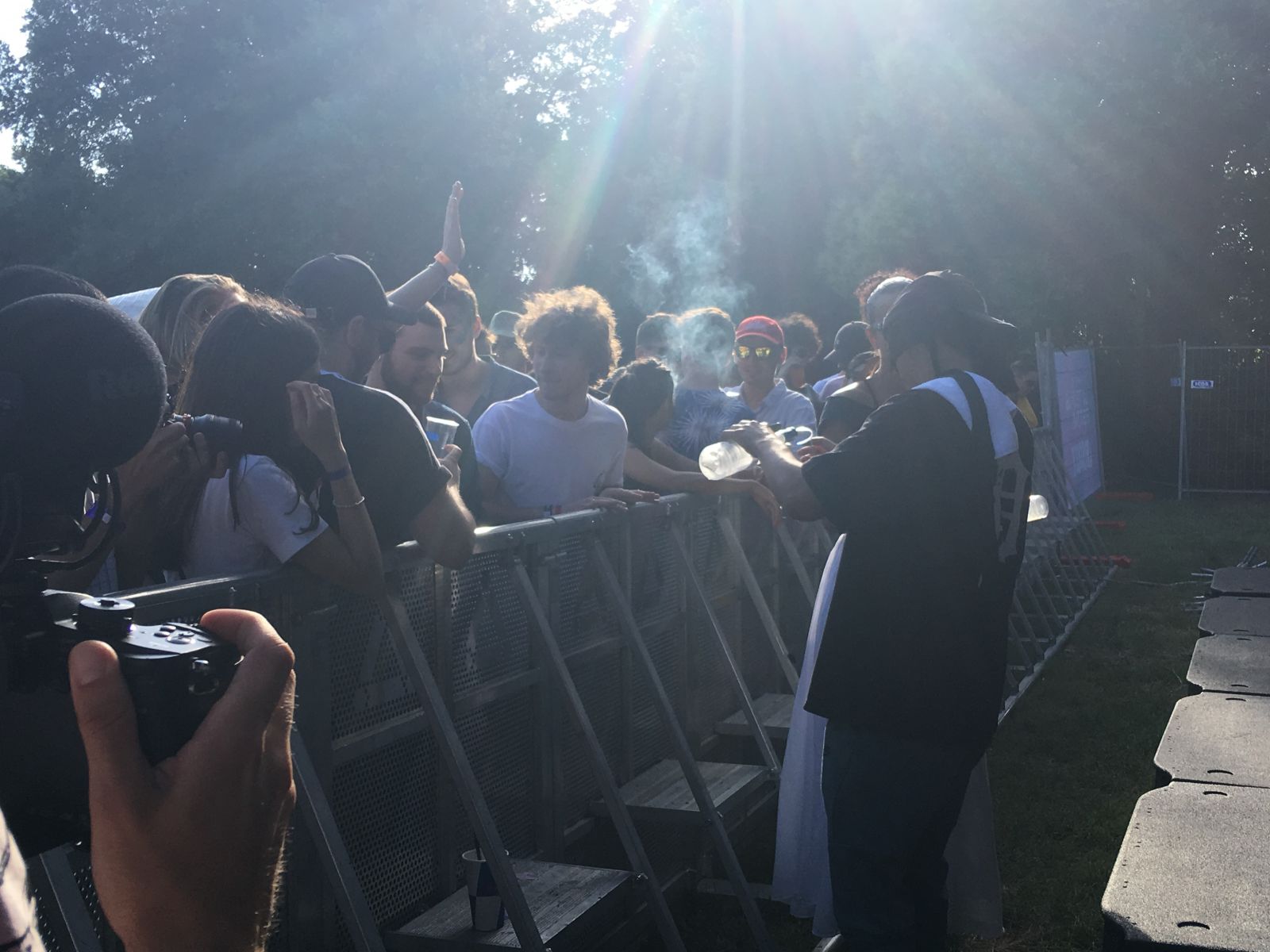 Moodymann's lateness was an instant afterthought in Florence once he got behind the decks, as he powered through a busy selection of classic Detroit house, elements of disco and even a few hip-hop classics including Slick Rick's 'Children's Story' and Mos Def's 'Mathematics'.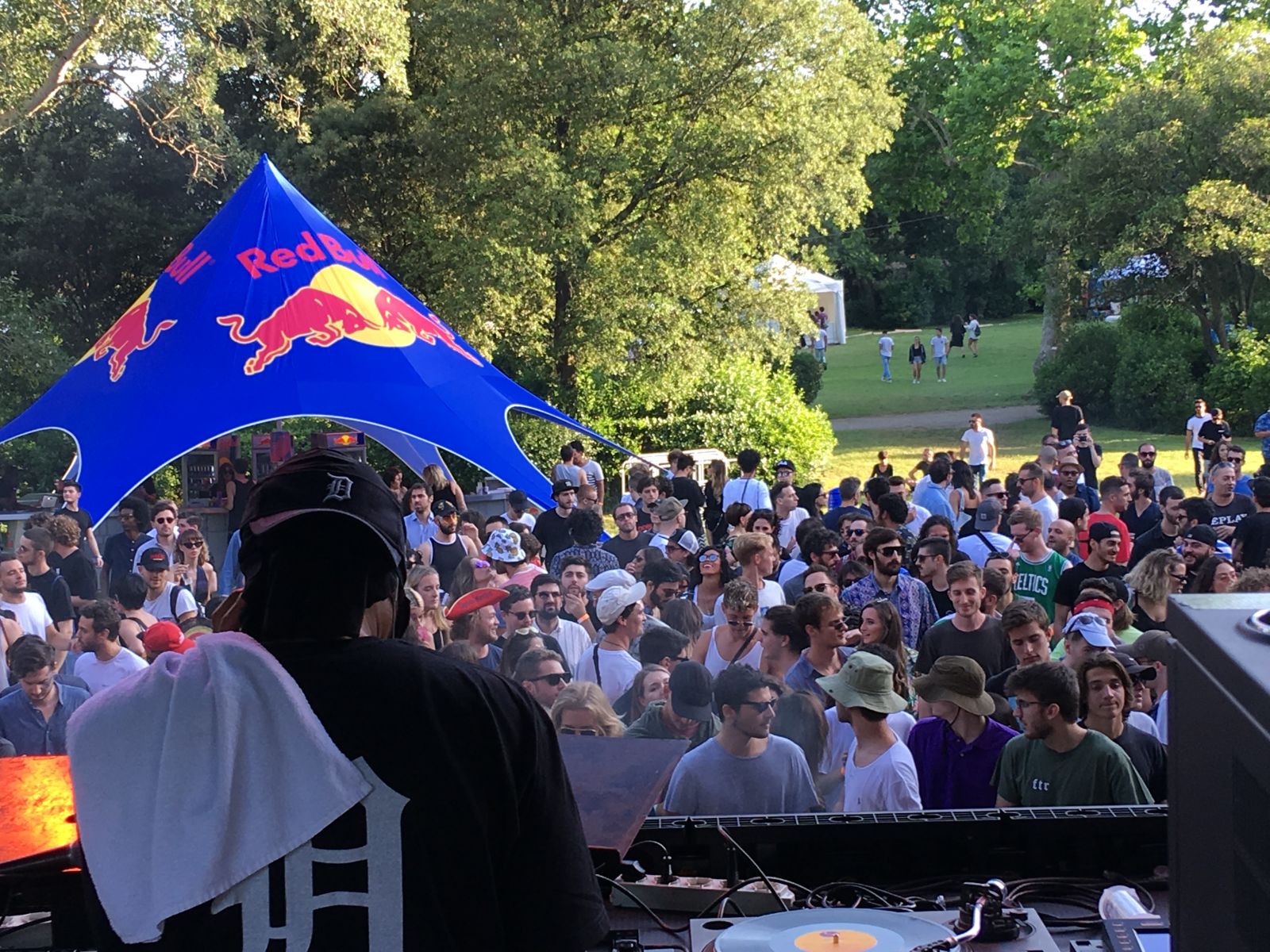 Antal and Maceo Plex made up the rest of the Saturday lineup, as the atmosphere took a sharp turn towards heavier techno cuts and bigger beats. Unfortunately, Roman Flügel, who was due to close the festival, missed a flight to Italy earlier that day and was unable to attend. As a result, it was left to Maceo Plex to close, and he certainly stepped up to the plate.
Mixing some of his most popular tracks, including 'Solitary Daze' and 'Conjure Balearia', into a 4hr set of hard-hitting techno classics, even the most committed Roman Flügel fans can't have been too upset with his replacement.
For a festival the size and scale of Lattexplus - the crowd was limited to 2,000 and there was only one stage on site - you had to say hats off to the organisers for putting together such a big event with limited space. It has to be highlighted as well that full weekend tickets were only 30 Euro, a massive bonus given that events of the same scale with similar lineups in the UK are often more than double that price.
Overall, the whole weekend was a complete success, and I look forward to seeing what the Lattexplus team have planned for next year's event and how they can build on the positives of this year's party. I'll definitely be suggesting Lattexplus Festival to friends and colleagues at home, and will do my best to bring them all along with me to the next one.
Lattexplus run underground music events throughout the year, with the next one set to welcome Jasper James to Livorno. For more information on future events, as well as details on Lattexplus Festival 2019 when they're released, check out their Facebook page.
---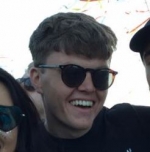 Matt Robson
Having moved to Bristol from Cornwall in 2015, Matt graduated from UWE with a degree in Journalism in 2018. He's keen on a wide variety of musical genres, as well as taking an interest in art and illustration, producing his own work in his spare time. Matt makes the most of Bristol's diverse nightlife and attends gigs and club nights regularly. Get in touch via email at matt@365bristol.com.