Kinky Boots at The Hippodrome - Bristol Theatre Review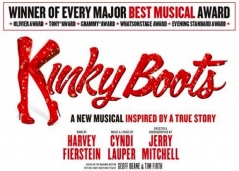 Posted on: 2019-03-01
I give this performance 5* and wish the cast all the luck in the world as they continue their run at the Hippodrome until the 9th March 2019 and the rest of their UK and Ireland Tour.
---
"Ladies, gentlemen and those who aren't quite sure yet, get your Kinky Boots out of the wardrobe and show everyone the real you." That is the message I got from Lola, Charlie and the rest of the gang at Price and Sons in this toe tapping, glamour filled feel good musical.
The movie of the same name that took inspiration from the real life shoe makers WJ Brookes in Northampton who came back from the brink of closing by starting their own line of drag and fetish footwear line called Divine started my love of this story about diversity, accepting change and accepting people for who they are. Harvey Fierstein and Cyndi Lauper have truly kept this message in their adaption of the story. Cyndi Lauper's score is brought to life by an amazing cast and had me smiling, laughing and crying as well as toe tapping through out the performance.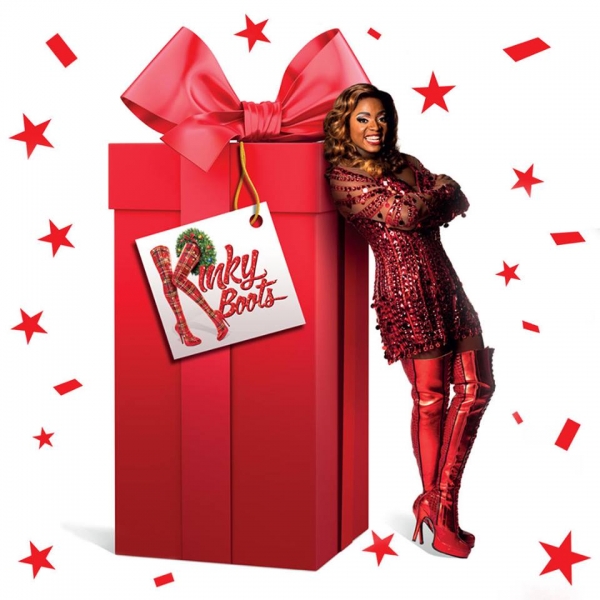 When Charlie bumps into drag queen Lola purely by chance it sets them both and the rest of the team on a path to overcome fear of change and the unknown to save the family firm after it is left to Charlie in the event of his fathers death. Everyone in the factory is ultimately looking for acceptance and tolerance and for everyone's understanding of their differences.
Kayi Ushe and Joel Harper-Jackson bring Simon from Clacton/Lola and Charlie from Northampton respectively to life and help each other on the path to acceptance, discovery and success. They sing and dance their way through the show with so much energy even I was worn out by the end of the first half. Kayi Ushe can hit notes I can only dream of.
Land of Lola is Kayi Ushes big entrance and boy does he make an entrance. However he also hits you in the heart when opening up about his life as Simon and the struggling relationship he has with his father. This young man is certainly a stunning, muscular statuesque force of nature whether clad in sequins or the more understated scarf and suit combo. I commend his ability to be able to walk and dance in thigh high six inch heels.
Don and Trish may not accept Lola or the changes that are being made to their lives but they soon change there minds and even they can see the benefits that Kinky Boots can bring to your life. Don played by Demitri Lampra, turns full circle after Lola challenges him to accept anyone for who they are. The closed minded Don doesn't understand the challenge to begin with, but soon shows every one that he is not the big oaf he is perceived to be and donning a very fetching pair of jis own Kinky Boots.
Charlie's foray into wearing Kinky Boots when trying to show them at the Milan Fashion Show is like watching Bambi on ice but it shows his true commitment to saving his factory and how much he wishes he hadn't upset Lola. Joel Harper-Jackson certainly puts me to shame in being able to walk never mind dance in an extraordinary pair of boots.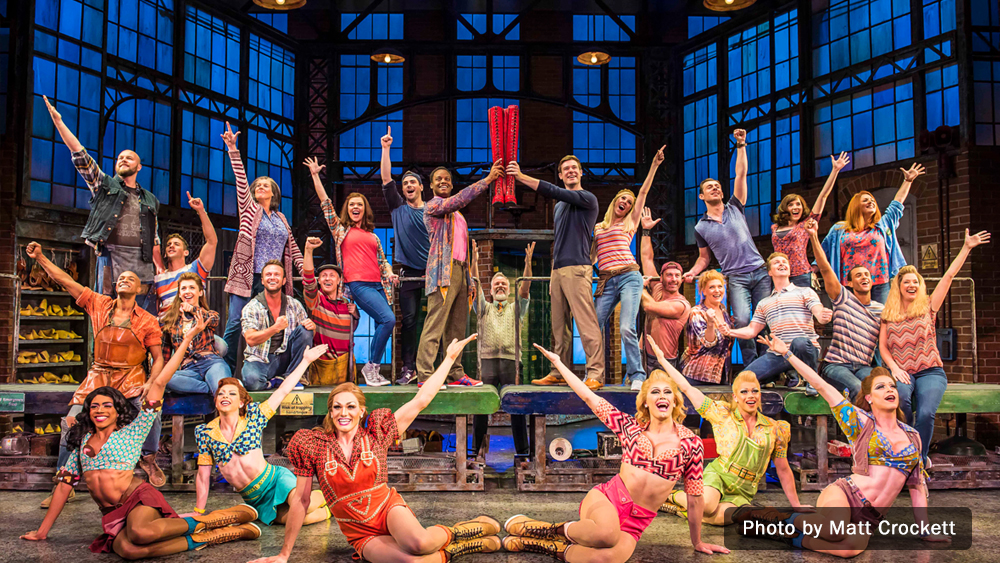 Former corrie star Paula Lane portrays the loyal Price and Sons employee who has a massive crush on boss Charlie and brings more laughs than she did during her tumultuous times on the cobbles. It was nice to see her having fun and enjoying her way through numbers such as the History of wrong guys.
The Angels really help to introduce the Land of Lola to the audience. Their dance routine Sex Is In The Heel was unbelievable, in fact every scene they were in brought and extra air of glamour and sexiness to the stage. I wish I had them on hand to do my hair and makeup, they put most girls to shame. The guys that play them have some true skills in heel walking and makeup application.
The finale of this amazing musical Raise You Up gets everyone on there feet and clapping away and includes the full cast. It really does raise you up out of your seat and carry you all the way home with a smile on your face and warmth and acceptance in your heart.
Its very rare that I immediately want to watch a performance again but I wanted it to start all over again the minute those Kinky Boots left the stage. Especially as it would mean seeing Joel Harper-Jackson in his boots, boxers and suit jacket combo once again.
I give this performance 5* and wish the cast all the luck in the world as they continue their run at the Hippodrome until the 9th March 2019 and the rest of their UK and Ireland Tour.
---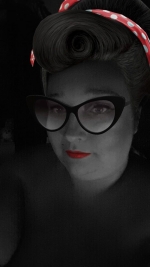 Daniella Daniels
Daniella was born and raised in Bristol. Currently working for the NHS she has a keen interest in theatre and writing. She also enjoys joining the boys at Bristol Barbarians Rugby Club for a drink and the occasional game of rugby. Daniella is also very keen on making mental health a topic spoken about publicly and ensuring that people don't suffer in silence.