Jose Gonzalez and The String Theory at O2 Academy Bristol - Live Music Review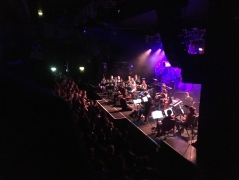 Posted on: 2018-09-24
Faultless performances from a headliner and band in perfect harmony.
---
There are a select few artists out there whose music you know, as soon as you hear it the first time, would sound great live. José González is one of those but, accompanied by The String Theory at Bristol's O2 Academy last night, the live renditions of his tracks were even better than I could have expected them to be.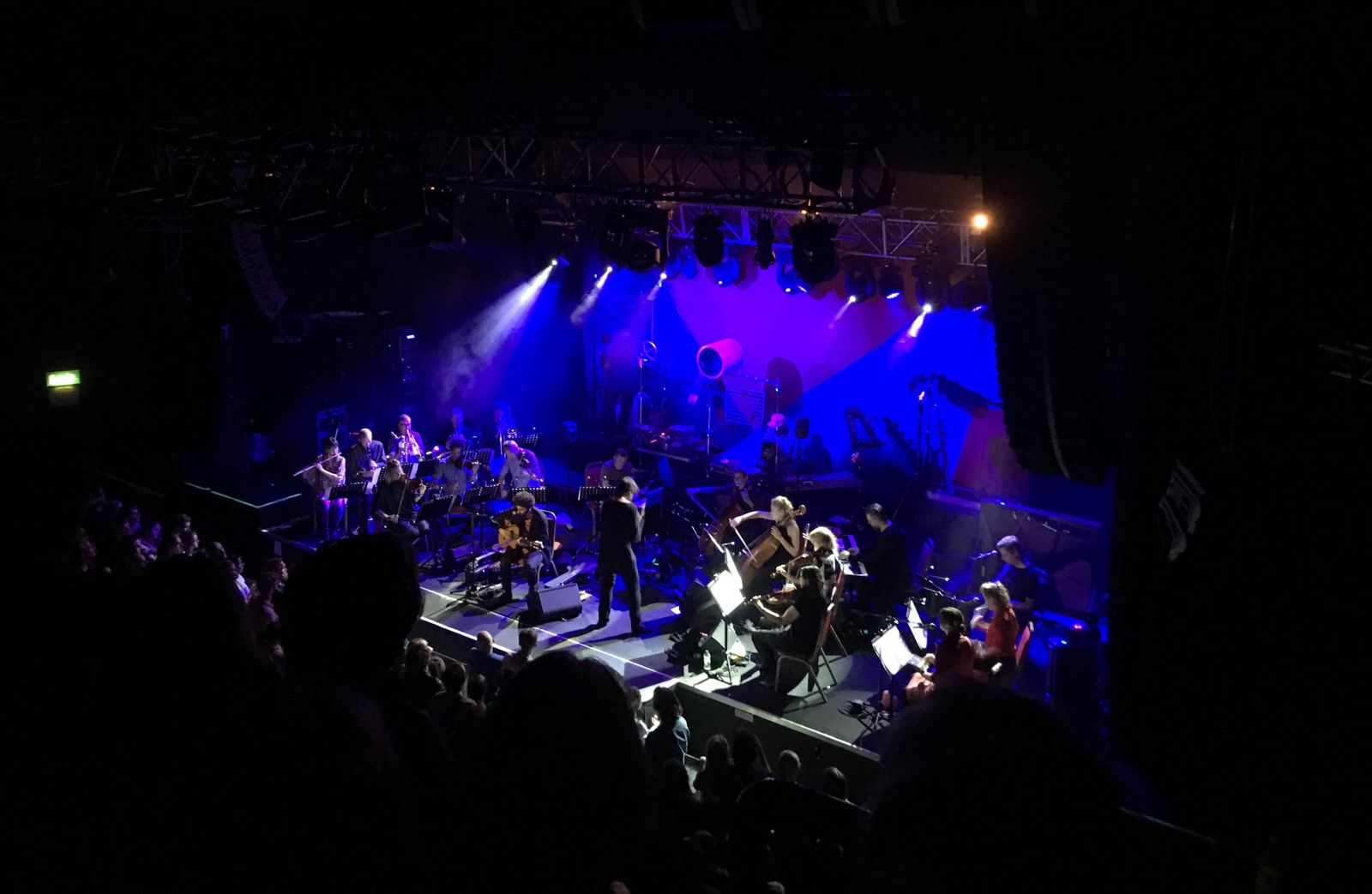 In front of a near-sellout crowd at Bristol's O2 on a clear Sunday evening, González opened with two of his best-known tracks, Far Away and Crosses. An extended instrumental intro was hugely atmospheric, and there wasn't a whisper from the crowd who waited in anticipation to find out what the song would be.
The String Theory, long-time collaborators and the accompanying musicians on the current tour, were made up of a string section, brass, woodwind, keyboard and backing vocals, fronted by González on the guitar and lead vocals with a conductor at centre stage. From the outset, the band played in complete harmony with immaculate timing and accomplished individual musicianship.
The music was so encapsulating that, having sat at the back of the O2's top deck for the first couple of tracks only being able to see José González through some legs and a hole in the barrier (see picture below), we decided we had to move and get a better view of what was going on. Watching each musician playing his or her parts added a different dimension to the gig, particularly the string section, which doesn't feature heavily in González' recorded music but was prominent live and very fitting.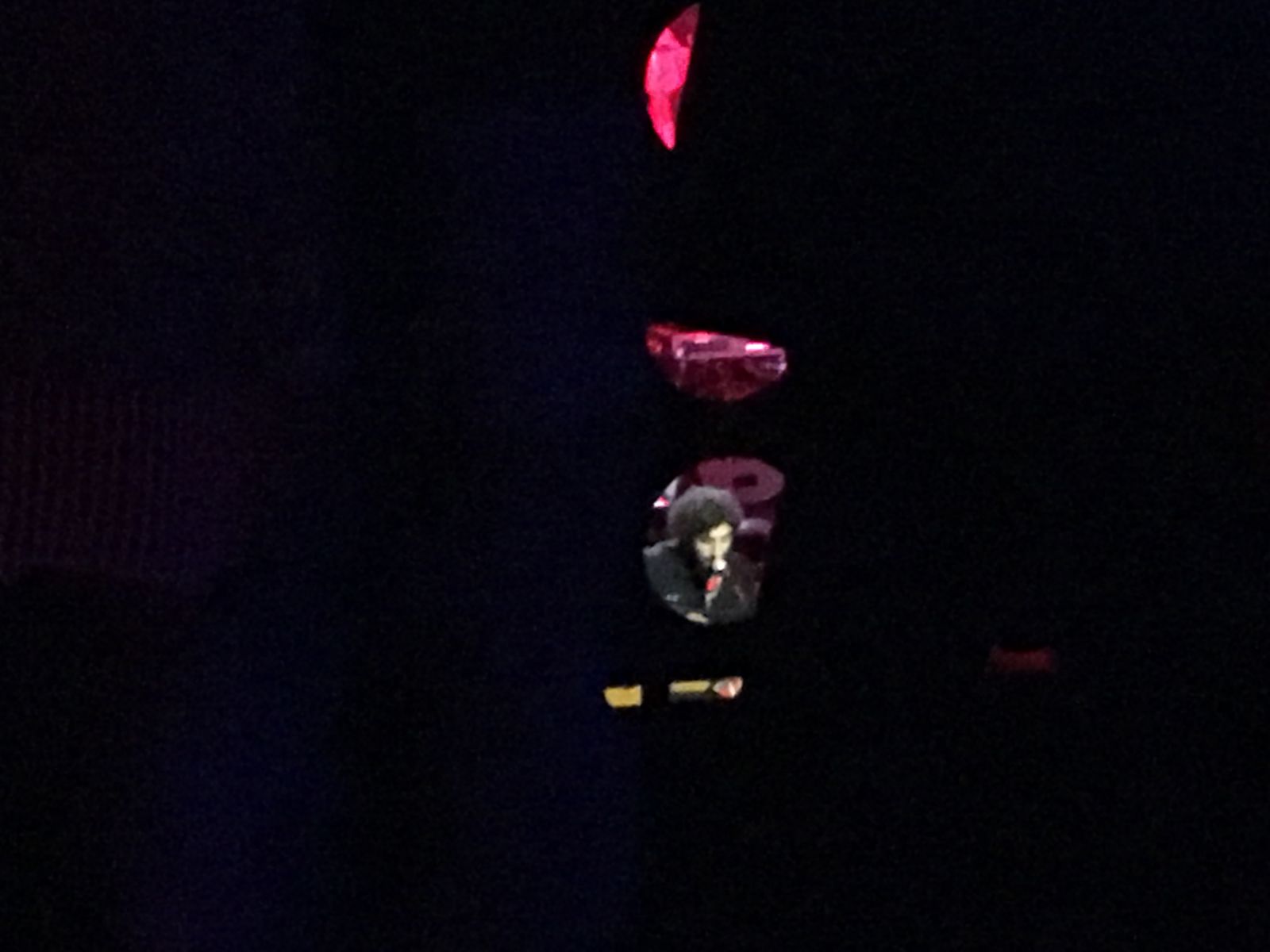 As for José González himself, his raw and unique talent shone through as he played through a selection of tracks from his three studio albums. The Swedish-born singer-songwriter's masterful guitar playing was a satisfying constant throughout the whole show, breaking occasionally to shift focus onto a certain member or certain section of the band.
'Cycling Trivialities' from the 2007 album In Our Nature was the highlight of the set for me, an eight-minute track that, by the time it was nearing the end, had every single person in the venue completely captured. Again, strings don't play much of a part in the original track but they added an unforgettable element to it last night.
The final song before the group left the stage for the first time was, appropriately, González' well-known cover of a Massive Attack classic. "This one's a local one," he said. "It's called Teardrop". Naturally, this brought the biggest reaction of the night from the Bristol crowd and the rendition was flawless.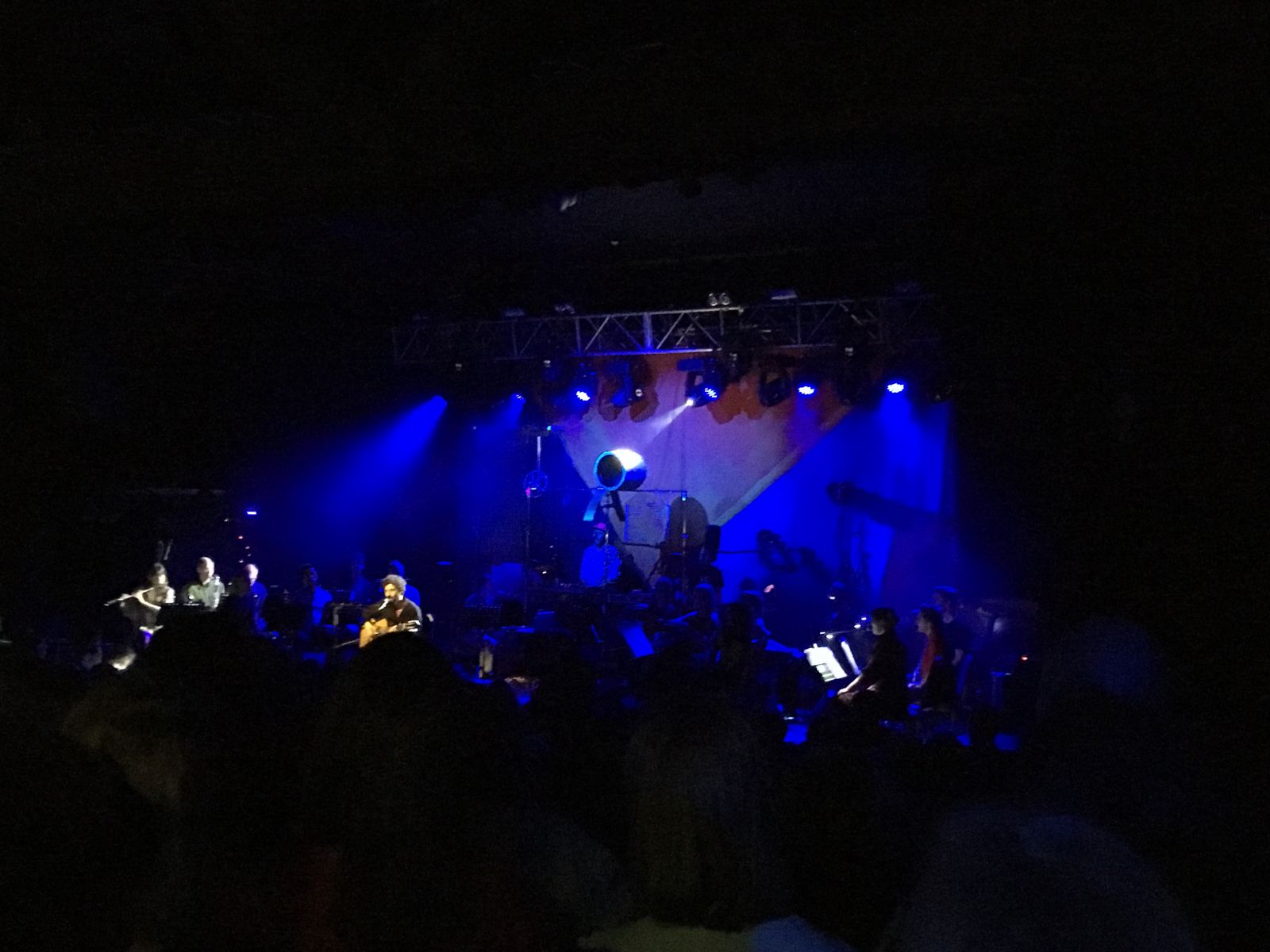 The encore presented an opportunity to let the band flex their musical muscles some more, with an extended instrumental composition (complete with a power drill played at intervals by the conductor) followed by Stay Alive and Let It Carry You. José González and The String Theory eventually left the stage to rapturous applause, and rightly so - the encore was the perfect end to a perfect Sunday night performance.
---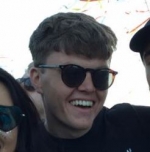 Matt Robson
Having moved to Bristol from Cornwall in 2015, Matt graduated from UWE with a degree in Journalism in 2018. He's keen on a wide variety of musical genres, as well as taking an interest in art and illustration, producing his own work in his spare time. Matt makes the most of Bristol's diverse nightlife and attends gigs and club nights regularly. Get in touch via email at matt@365bristol.com.