Jon Boden and Sacconi Quartet at St George's in Bristol: Live Music Review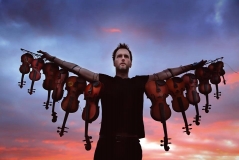 Posted on: 2018-09-10
Utilizing pre-recorded performances of the quartet in sympatico with their live playing, its merging of minimalist scoring alongside speech of train passengers and Holocaust survivors is a rich, sobering, dynamic experience.
---
On the surface, you wouldn't think the pairing of minimalist maestro Steve Reich's musically groundbreaking piece Different Trains would have anything in common with Elvis Costello's concept album The Juliet Letters. And, to be fair, you'd be right. Polar opposites in terms of content and musical style, what this concert did prove, however, is that from seemingly disparate compositions you can get a delightful, unexpected alchemy. The first half was radically different from the second, but it was a programme that engaged, entertained, thought-provoked, amused and, possibly more than anything else, showed off the stunning musicianship of the awesome Sacconi Quartet.

Reich's Different Trains, a seminal piece first premiered in 1988, is a journey in several senses of the word. Harking back to World War II when the composer made regular trips between New York and Los Angeles to visit his parents, the composition was borne out of his ruminations of how very different his fate might have been had he been travelling on a Holocaust train. A three-movement piece, it's a focused, stark work that has lost none of its power.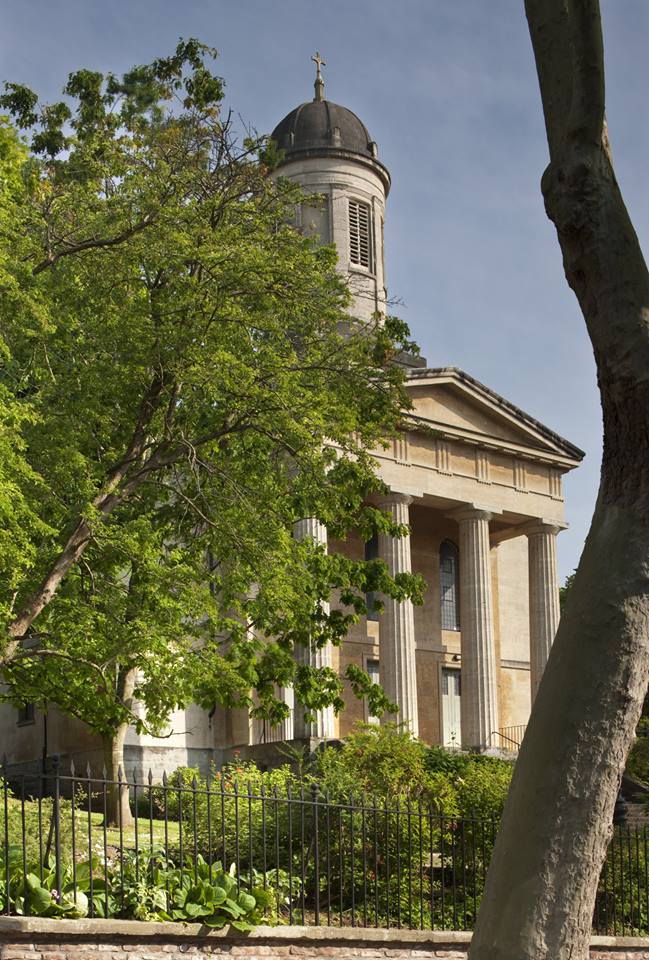 Utilizing pre-recorded performances of the quartet in sympatico with their live playing, it's merging of minimalist scoring alongside speech of train passengers and Holocaust survivors is a rich, sobering, and, dynamic experience. A sound world like no other, it involves you and pulls the listener in with its agitated rhythms and propulsive dynamics; an intense blend of instruments and voices that, like, appropriately enough, trains chugging on a track, propels you forward in its uncompromising, blistering soundscape. Siren and warning bells cry out at frequent intervals in the sonic mix and, despite some of the vocal playbacks and utterances being a little muffled and unclear through the speakers, this was nevertheless a tight, faultless performance by the quartet.

Post-interval, Elvis Costello's The Juliet Letters couldn't have been more different. I wasn't familiar with this piece and hadn't heard any of it before so had absolutely no idea at all what to expect (other than a fusion of string quartet and vocals), and I could easily have given the whole album a pre-gig listen on YouTube if I'd wanted. But I didn't; I wanted it to enjoy it fresh and unencumbered by any preconceptions or ideas. I couldn't have been more surprised or impressed; the whole thing was a revelation.
Spawned from an original conceit in 1993 as a concept album and collaboration between Costello and the Brodsky Quartet, it takes as its premise a collection of imaginary letters written to the titular character from Shakespeare's tale of doomed love, Romeo and Juliet. Playing the original album in its entirety, the melding of Sacconi's inspired, skillful playing and Jon Boden's fluent, sublime vocals resulted in a rich, textured, nuanced performance.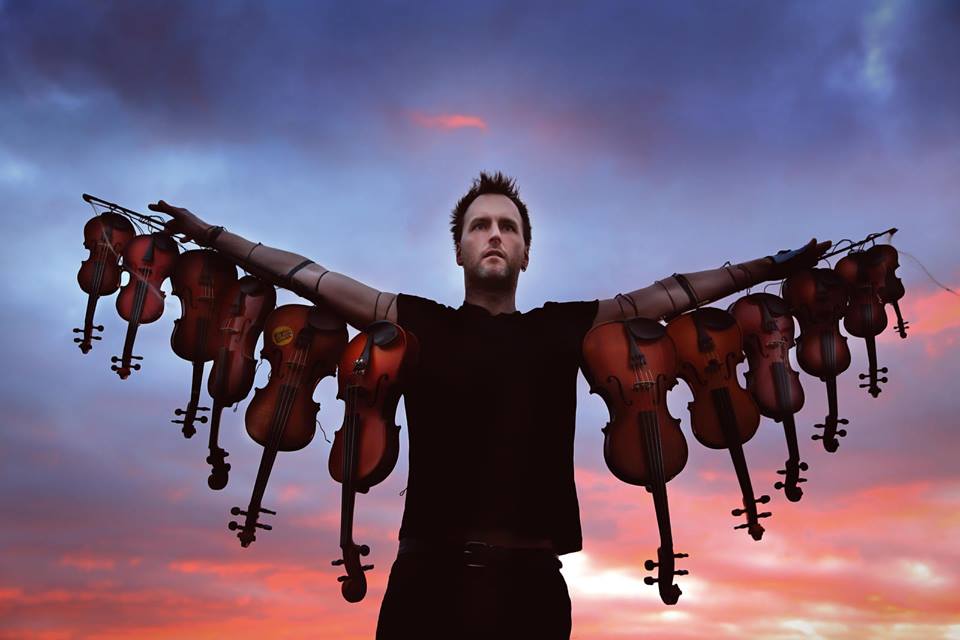 A song cycle exploring themes of love, betrayal and, death, this is not, as the title and literary inspiration might imply, just a series of mushy, saccharine love ballads. Oh no, Sir. There's a lot more to it than that. Sure, there are sprinklings of heartfelt sentimentality, but there are also plenty of puckish pepperings of dark, melancholy lines and jaded, cynical reflections.
Like life, it's a maudlin mash-up of genuine emotion, aching despair, bewildering absurdity and, perplexing existentialism. It's also at times very, very funny; love and all its festering, complex inanities cyphered through the prism of life experience, its ups and downs and, aches and pains and futilities. Musical musings on a refreshingly honest, true, realistic, sardonic scale, with the music expertly alternating between intimate chamber renderings and almost operatic flamboyance of Lloyd-Webberesque grandstanding.
A game of two halves in the best sense of the phrase, then; two utterly, distinctly unconnected and unrelated pieces but forming a totally compelling, idiosyncratic programmatic whole. Sacconi Quartet - formed in 2001 by four graduates of the Royal College of Music and deservedly doing very well on the UK and European circuit - are masters of their craft; proficient and peerless and in total, deft control of the pieces they perform. With its juxtaposition of a seemingly mismatched double-bill, this was nevertheless a wonderfully surprising, gleefully offbeat highlight of my 2018 gig-going calendar thus far.
---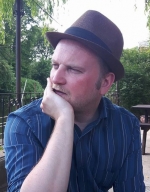 Jamie Caddick
Jamie is a writer, blogger, journalist, critic, film fan, soundtrack nerd and all-round Bristolian good egg. He loves the music of Philip Glass, the art of Salvador Dali, the writings of Charles Bukowksi and Hunter S Thompson, the irreverence of Harry Hill, and the timeless, straw-chomping exuberance of The Wurzels. You can sometimes find him railing against a surging tide of passing cyclists, or gorging himself senseless on the Oriental delights of a Cosmos all-you-can-eat buffet.