Jersey Boys at The Hippodrome - Bristol Theatre Review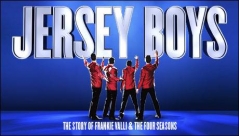 Posted on: 2018-11-01
Award-winning musical a perfect fit for grand Bristol Hippodrome stage.
---
Until 17th November, Bristol Hippodrome is alive with the vibrant sound of sixties America as it plays host to the highly acclaimed and award-winning musical Jersey Boys. This high-quality production tells the story of Frankie Valli and the Four Seasons, and has been wowing crowds around the globe since it opened over a decade ago.
***Showing until 17th November 2018 - Get Tickets Here***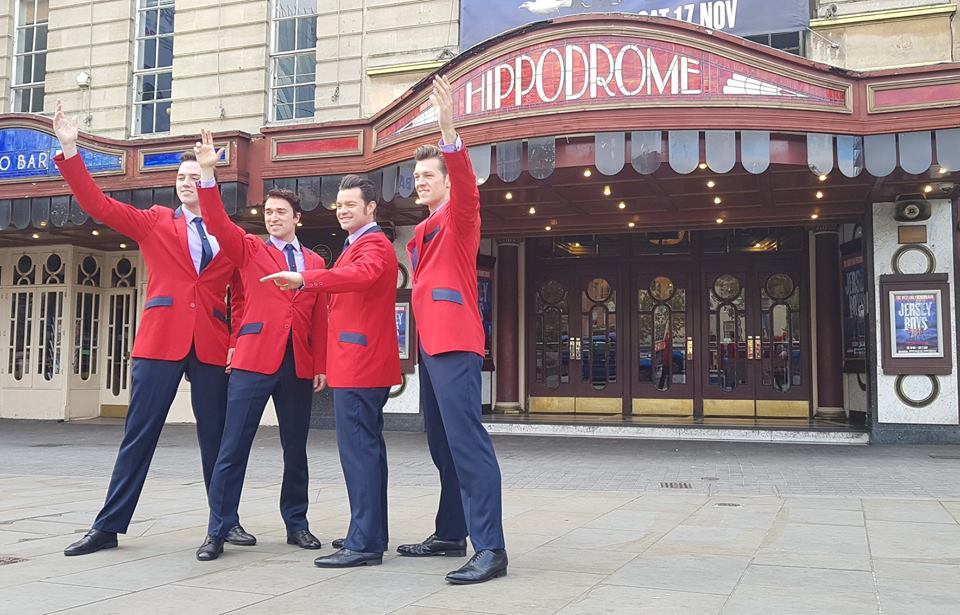 On the surface, Jersey Boys appears to be just another of the jukebox biopics that have become a staple of musical theatre these days, a chance to show off a few songs and give the audience a burst of glorious nostalgia for a rose-tinted time gone by; but that is not the case with this affecting show.
What sets Jersey Boys apart is an interesting and powerful story, a tale full of emotional highs and lows that charts the impact of fame and fortune on the band members and their families. Not all light and fluffy then, this story is set on the streets of New Jersey where gang violence, racial rivalry and desperate poverty were a way of life for the immigrant communities that had flocked to the USA. Loyalty and friendship meant everything and, for Frankie and the boys, music was a means of escape, both metaphorically and literally.
This isn't the first time I have seen the musical, having watched it in the West End 10 years ago. At the time, I knew nothing about the music of the Four Seasons and was convinced I wouldn't recognise a note; I was wrong as iconic songs including Sherry, December 1963 (Oh, What a Night), Walk Like a Man and Ragdoll filled the auditorium and left me in awe. Based on past-experience I was hoping for great things from last night's production, and I am glad to say I was not disappointed.
Lively and colourful, this fast paced and slick production is a fantastic couple of hours of pure entertainment. Funny in places and heart-breaking in others it keeps the audience rapt until the last scene. The leads are all outstanding, each knows their character well and seems to understand what drove them to perform. They do a great job of bringing to life the dynamics of the band, sharing a real chemistry and camaraderie.
Individually they are all superb but together they are sensational as they deliver the flawless harmonies and musical timings that gave the band their distinctive sound. Add to this some snazzy suits and those famous stylised dance moves and the Four Seasons are effortlessly brought to life. Special mention must to be given to Michael Watson, who is fantastic as Frankie Valli. He is warm and charming, and nails Valli's unmistakable falsetto voice, hitting the high notes and captivating the audience.
A fabulous foot-stomping, feel-good musical that had the crowd on their feet as the curtain fell, Jersey Boys is a wonderful night out that left the audience "Beggin" for more.
You can still get tickets for Jersey Boys before the end of the run at the Bristol Hippodrome on 17th November - get yours here.
---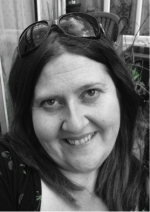 Sarah-Jane Howard
Sarah-Jane is an aficionado of film, theatre, culture and the arts. A voracious reader and avid crafter, she can be found volunteering her face painting talents at Bristol Zoo when she's not cementing her reputation as Coalpit Heath's cake maker extraordinaire. Known to have an opinion on everything she's never happier than when sharing these with the good folk of Bristol!