Jamie Isaac live at The Crofters Rights - Bristol Live Music Review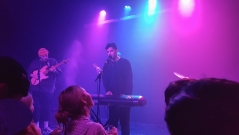 Posted on: 2018-11-22
Last night the London-based singer and producer Jamie Isaac performed at The Crofters Rights in Bristol. A short review.
---
The 23-year old singer and pianist has already released two studio albums, which can be described as a mix of jazz, indie and ambient with electronic elements and smooth laid back vocals. I coincidently stumbled on his music about three months ago, when I heard his song "Wings" in a bar in Berlin and immediately fell in love with it. Luckily I was able to remember parts of the lyrics when I came home later and then listened to his album "(04:30) Idler" for days.
Now being in Bristol I was lucky to see Jamie perform live in a very intimate and small concert along with less than a hundred fans and music lovers at the sold-out Crofters Rights.
The pre-act "Louis Jack" pleased the audience with some smooth rapping and singing to trippy slow beats, a great opener and definitely worth listening to. After about one hour the main act walked through the crowd, jumped on stage and opened his show with "Wings". It was the perfect beginning.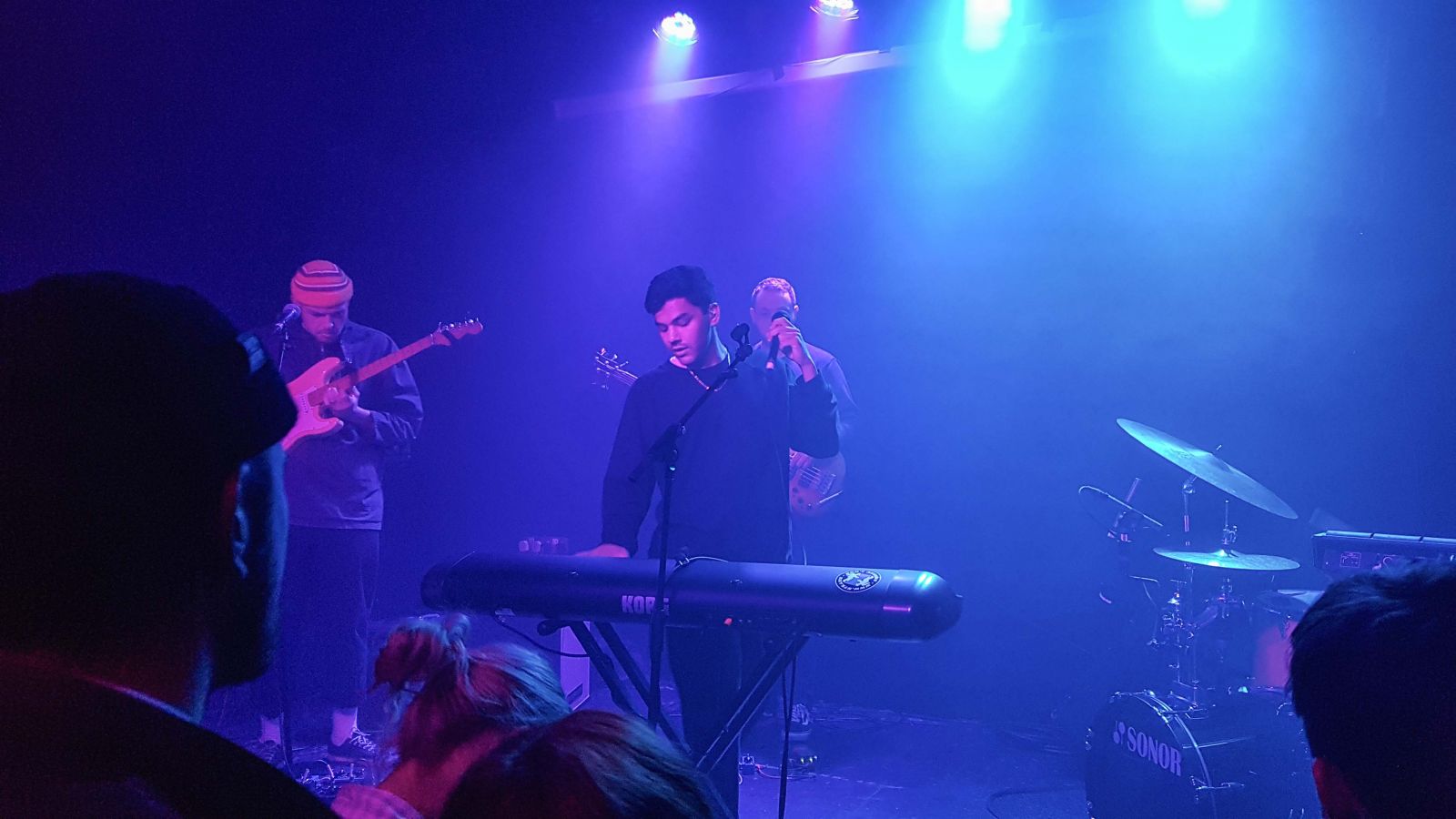 He then played an immaculate hour-long set, mostly Songs from "(4:30) Idler", which revolves around sleep and insomnia, something he suffers from. He described the feeling when everything is going on in your head and you just lay there and think about how much you need to sleep.
I was very impressed by the drummer, whose perfect drumming and complex beats were played alternately on acoustic drums or an electronic drum pad, sometimes a mix of both. But the guitarist, who also did the background vocals, the bassist and of course Jamie himself on the piano were a pleasure listening to as well.
One of the highlights of the concert was his cover of Alicia Keys "Unthinkable", which also got released as a single. Jamie said that he always loved the song but wished for it to be a little slower, that's why he covered it.
After about an hour he played his last song, climaxing into a piano and guitar solo and leaving everyone speechless. He walked off stage, smiled and left a satisfied crowd behind.
It was a great concert and I would really recommend you to join Jamie on his tour or one of his concerts as long as you have the chance to see him in small venues like these. I am sure we will hear and see a lot of him in the next years and I hope to see him live again, maybe even in Germany.
---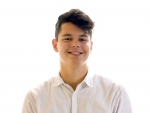 Max Kassun
Max is a filmmaker and photographer from Germany and is in Bristol for a few weeks. He owns a small video production company in Luebeck, a city near Hamburg. He loves everything about films, watching and making them. When he is not in the cinema or shooting video, he likes to listen to music or to spend the night in bars and clubs and meet interesting people.