Hundred Reasons at O2 Academy Bristol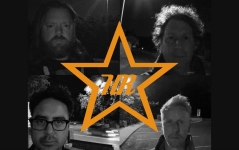 Posted on: 2023-03-06
Hundred Reasons - Hell is for Heroes - My Vitriol
---
Seldom does a support billing get me excited in the way Hell is for Heroes did when this tour was announced (in 2021! Cheers Covid!). A band I'd been aware of since the release of their debut album, The Neon Handshake, in 2003; which has had more spins over the years than I can count.
They were the icing on the proverbial cake of a show which sees Hundred Reasons touring again for the first time in many, many years. A band, that I admit, I've adored since I first heard their debut EP 'One' all the way back in 2000. Somehow, the world has been against me since I first (and last!) saw them perform in Feb 2002, just prior to the release of their much-heralded debut 'Ideas Above Our Station'. Somehow, in 21 years since, I've managed to miss every single tour they did before going on an indefinite hiatus some 10+ years ago.
But we'll let the past be the past because somehow and someway, the band decided that they should do a comeback tour and I wasn't going to let them slip by yet again.
When the tour was originally announced, it was assumed it would be one last hurrah as a thanks to the fans…Covid has a lot to answer for, but the one thing Hundred Reasons fans will be thankful for was this tour being postponed; because it now brings the added bonus of an ACTUAL new album from the H*R lads. And not just any album, but arguably the best album they have ever produced from their vast back catalogue.
Not to be outdone, the boys from Hell is for Heroes, longtime chums with the Hundred Reasons chaps, have also gifted us a handful of new tracks - what a time to be alive! For all the build-up, the show was nearly a non-starter for me thanks to the tipper truck driver somehow driving into one of the overhead gantries on the M5, shutting the road, which meant Bristol's famous rush hour traffic was even worse than it usually is and it was all a bit of a mad dash for me to get parked and to the venue.
But made it I did - just in time for the opening act, and fellow early-2000s rockers My Vitriol to start their set. A band that largely passed me by the first time round, except for their well-known hits, and I had much the same feeling watching them on the Academy stage. Vocalist Som Wardner has quite the set of pipes, but I was put off by the fact he was stood in the dark, whilst the rest of his band was perfectly lit. I can only assume this was by design, but as petty as it sounds, it irked me for some reason; maybe I was still agitated by the stress of fighting through traffic to get there.
The sound mix certainly did them no favours, making it hard to pick out any melodies in songs like 'Grounded' and 'Cemented Shoes', which sounded more like an indistinctive wall of noise. Nevertheless, they did a great job of warming up the early crowd that was starting to build with anticipation for the rest of the evening. They finished their set with their biggest hit 'Always: Your Way', which got a great response from the whole crowd, and even had me toe-tapping and head bobbing by the end.
Three-band bills are always a tricky concept because of the turnaround time required for the bands' rigs. No issues on this occasion, with all the crew(s) working in perfect harmony to turn things around for Hell is for Heroes in less than 20 minutes! The lights dim and 'HERO' by Enrique Iglesias belts out of the PA (get it? HERO!/Hell is for HEROES…Genius!) before the London boys donned the stage to warm applause.
Opening with 'Folded Paper Figures' immediately gets the crowd going, with frontman-turned-activist/author/journalist Justin Schlosberg bringing his unique brand of high energy to the Academy Stage. I'd heard things in the last 20+ years about how good Hell is For Heroes are in a live setting, but once they'd rattled through 'Out of Sight', 'Stranger In You' and brand new track 'I Should Have Never Been Here in the First Place', it had already surpassed my heady expectations. The whole band were working as one, as tight as any band I've seen; no mean feat, given the complexity of some of their melodies and hooks.
A band that clearly knows how to work up an audience, we're treated to ALL of the hits; 'I Can Climb Mountains, 'You Drove Me to It', 'Five Kids Go' and their second new track 'Together in Pieces' along with eerie-soundscape opener from their self-titled effort 'To Die For', which are all delivered flawlessly. By this point, Schlosberg has the crowd in the palm of his hands and despite being a bit further err 'advanced' in years than at their peak some 20 years ago, has no hesitation in both crowd surfing AND walking through the hot Bristol crowd who were loving every minute.
The familiar opening bars to 'Night Vision' send the already worked-up crowd into another gear and I'm secretly disappointed that they won't be playing the final song from their debut album, 'Slow Song'…..until they do. An absolute masterstroke to build the crowd with 'Night Vision' and throw in the slow-burning, anthemic album closer as their final track; showcasing each individual member of the band as the song builds to an absolutely perfect climax.
You'd be forgiven for thinking that they were the headline act, such was the quality and the buzz in the room. It's not often I'm left speechless and covered in goosebumps, but that performance had it all. How were Hundred Reasons going to top THAT? After another record-breaking kit turnaround by the crew, there was a definite sense of anticipation building in the room. The band's first show since (I think) 2014 when they were asked to play Sonisphere as a one-off. Touted as one of the best live bands when at their peak, would they still have 'it'?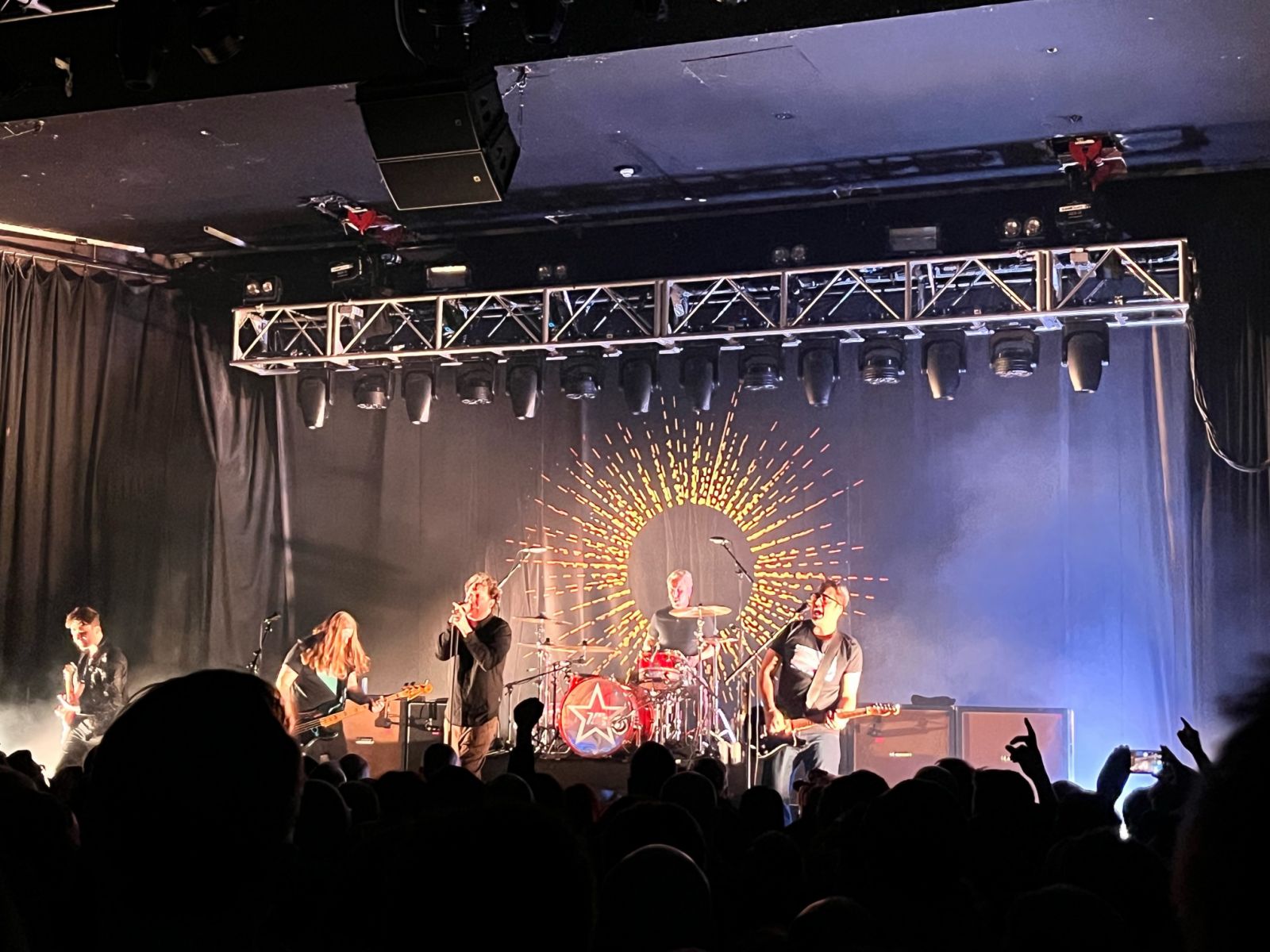 If the songwriting on the new album was any indication beforehand, they most certainly still had the chemistry to write great songs…but after a long layoff plying their trade up and down the country, how would they fair? The answer, after they'd opened with the 1st single from the new record 'Glorious Sunset'; appeared to be "very well".
Older, wiser but familiar, like a favourite slipper. What we were treated to for the next 80 minutes was an absolute masterclass in live music. With such a vast back catalogue of tracks to choose from, picking a set list for this tour must have been a nightmare, but, in my opinion, at least, they absolutely nailed it. You name it, they played it; 'What You Get', 'Answers', 'Story With Unhappy Endings' out of the gate get the crowd more ramped up with every opening note. 'The Perfect Gift' from Kill Your Own, followed by 'Ideas Above Our Station' album opener 'I'll Find You' send the crowd into an absolute frenzy (this guy included). As if that wasn't enough, 'Remmus', arguably THE track that put them on the map with their 2nd EP release (cleverly named 'EpTwo') just about lifts the roof off the Academy.
A welcome addition to the set was the debut play-through of 'It Suits You' off the new album - an absolute banger with a big chorus – quintessentially signature HR. Understandably less of a reaction as the album's only been out a week, but it sounded great, nonetheless.
That new track is bookended by 'Silver', which quickly gets the crowd going again. It's just hit, after hit, punching you square in the face and you're enjoying every minute. It's clear that the band is living their best life too. Frontman Colin, his usual witty self on the mic, Bassist The Andy, whose hair is utterly majestic and is giving it plenty of windmill action, quiet drummer Andy B his usual effortless self - doesn't miss a beat and whose timing is bang on; and finally, lead guitarist Larry Hibbitt, who recently became a dad for the first time, jumping around, smiles ear to ear - you just get the feeling this tour is something the whole band NEEDED, and I think was cathartic for all parties involved (band and fans). Special shoutout to Jack Bottomley of the Marmozets who was drafted in for 2nd guitar duties on this tour - he absolutely smashed it.
'This Mess' and 'Makeshift' are a pre-cursor to 3rd new track 'The Old School Way', a massive anthem which sounds utterly incredible performed live, before the round the main set off with 'No Pretending', 'Falter' (complete with signature crowd belt-a-long), 'Oratorio' and finally 'Kill Your Own'.
By this point, the crowd is collectively exhausted, with almost no let-up for the last 65 minutes. A short pause allows everyone to gather their breath before the band head back out for their encore.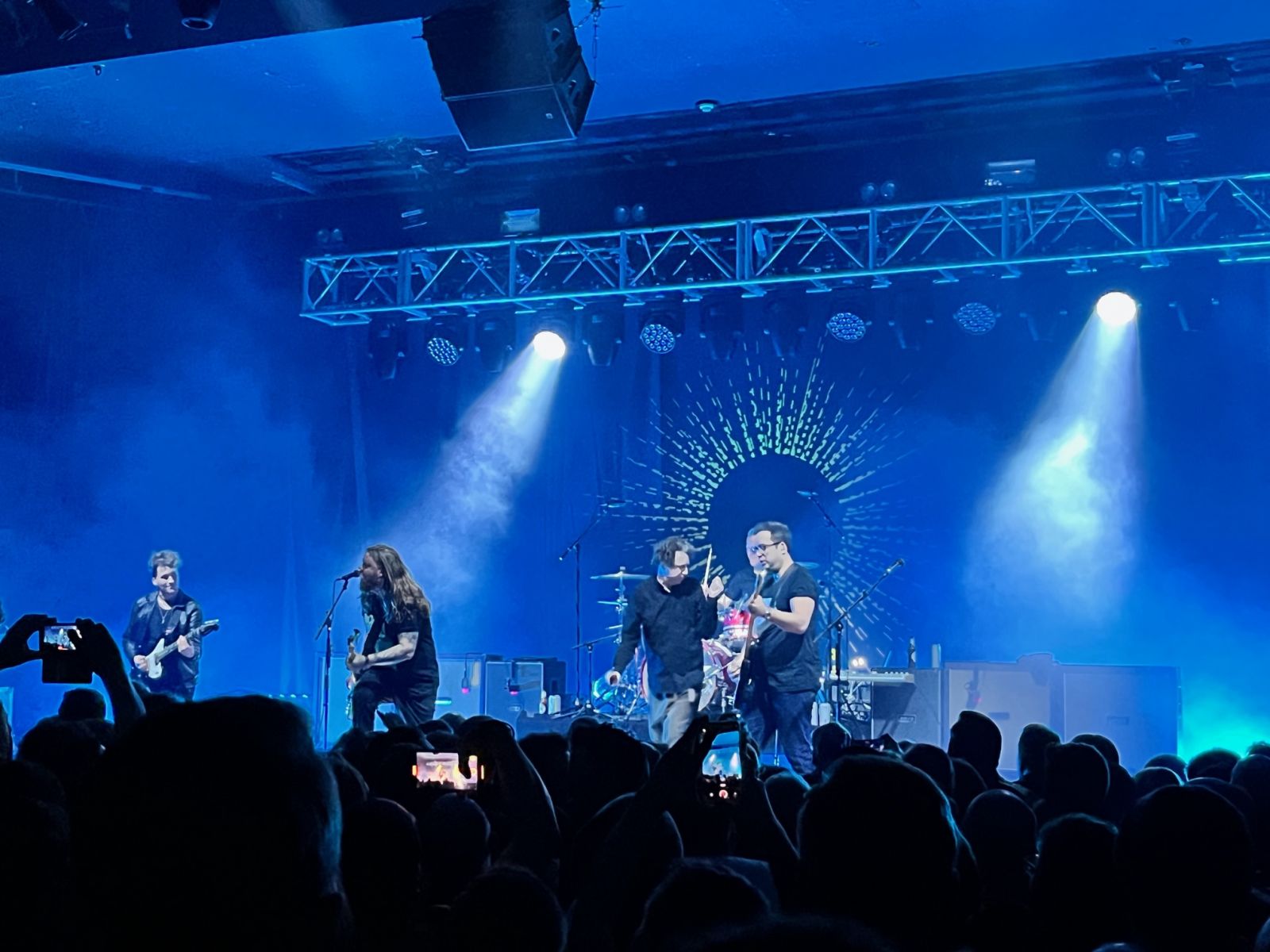 At this point, there's still any number of songs they could have picked for the encore which would have been more than up to the task. On this occasion, they opted for the final new song of the night (and the show-stealer from both the album and tonight's show), 'Replicate'. Colin's voice has cried out for a track like this for over 20 years and it was worth the wait as it was utterly spell-binding.
We finish with the only track from the much-maligned album 'Quick the Word, Sharp the Action', 'No Way Back', which for any other band, would be the type of massive rock track that could round out a set; but no Hundred Reasons set would be complete without their top-charting single 'If I Could' which has every single man, woman and child in the crowd singing, word-for-word at the top of their collective lungs.
What an absolute rollercoaster. I have to admit I'd become disillusioned with live shows since Covid; being largely underwhelmed with shows I've attended…But tonight's show reminded me why live music is so important and how it can make you feel.
This band could very much have just faded off into the sunset, having paved a legacy in a previous life, before going off and getting "real" jobs and starting new lives with their respective families. The decision not only to tour (which in itself is a logistical nightmare, given that Andy B now resides in the USA!) but also to write and release a new album of the highest quality, is a testament to the timeless talent this band holds and has always held.
This wasn't a "we need the money" tour, this was a "we WANT to do this" and it showed - they've not half-arsed it, or mailed it in. They've proved that they can still go toe-to-toe with any band, despite being on hiatus for nearly 9 years. Let's just hope they stick around, for all our sakes; because the world needs peak Hundred Reasons in 2023.
---
Jonathan Eve
Born in Nottingham and raised in rural Lincolnshire, having nothing but music to keep him occupied, Jonathan moved to the South West in 2007 after backpacking around Europe and fell in love with Bristol after joining the local American Football team. When he's not contributing to the entertainment reviews he spends most of his time developing software (i.e. just listening to music all day), cycling through the Cotswolds or can be found at Five Guys with his face in an All-The-Way Cheeseburger.