Hugh Cornwell at The Fleece - Bristol Live Music Review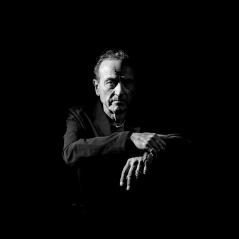 Posted on: 2018-11-08
---
Hugh Cornwell at The Fleece - Bristol gig review
Arriving to the venue it was packed with a suprising variety of ages represented. After waiting for a bit the band came on Hugh looked on form kicking straight into the new material from his new album Monster.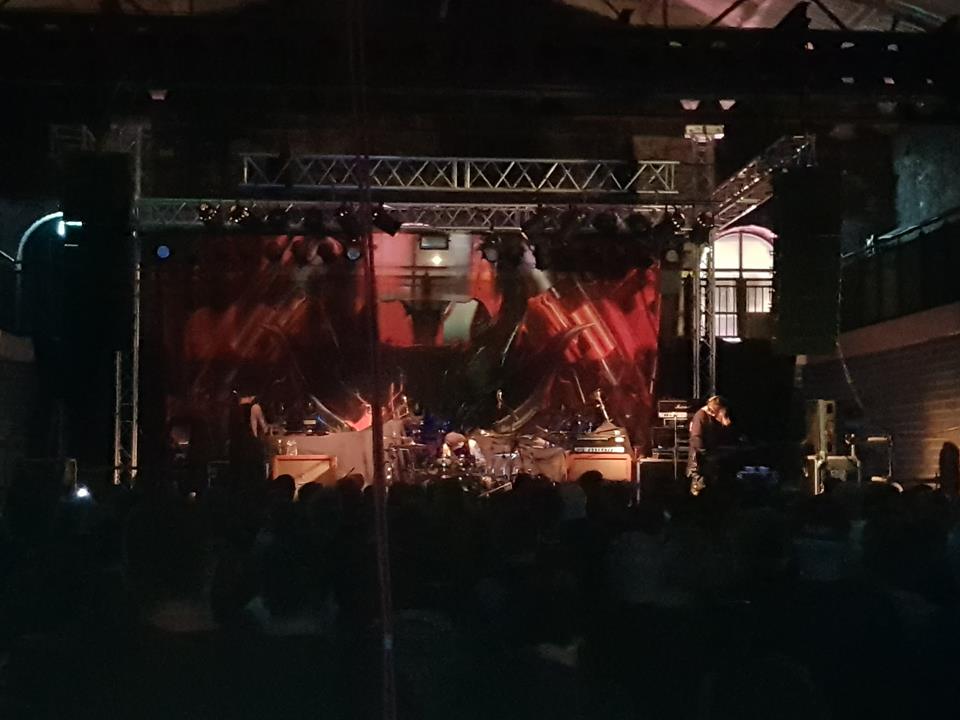 Hugh Cornwell is one of the UK's finest song-writing talents and accomplished live performers. The Fleece was in for a treat with new tracks such as Bilko after explanation was one of Hugh favourite performers and heroes and the title track Monster named after genius model-maker and animator Ray Harryhausen this album has a lot of catchy riffs and lyrics.
The set for Monster was very short yet had some amazing offers with Pure Evel, Leave Me Alone, I Want One Of Those, The Prisons Going Down. He has a story to tell as anyone knows about this amazing frontman he's had his place in jail all those years back and being the iconic musician he is the venue was very warmed to Hugh and he joked about Bristol traffic and Templemeads with the history of The Stranglers and the strong Bristol connection!.
Hugh felt very warmed half way through the initial set with people still arriving! He jokingly asked the fans that arrived if they parked ok and they were happy. The second set was pure nostalgic Stranglers tracks which Hugh called Death By Stranglers. He was stating that the previous nights there was fans fainting and needing attention!. The classics involved Peaches, No More Heroes, Golden Brown was done in a classic lounge version of which went down very well with the fans, Always the Sun, Grip, Nice N Sleazy, Duchess, Walk on By, Strange Little Girl and Skin Deep. All in all I well recommend seeing him live.
Here's the rest of his tour dates for 2018 :
Thurs 8 Nov - Chester Live Rooms
Fri 9 Nov - Kendal Brewery Arts
Sat 10 Nov - Clitheroe Grand
Sun 11 Nov - Stockton Georgian Theatre
Tues 13 Nov - Newcastle Cluny
Weds 14 Nov - Glasgow Oran Mor
Thurs 15 Nov - Dundee Beat Generator
Fri 16 Nov - Dumfries The Venue
Sat 17 Nov - York Fibbers
Sun 18 Nov - Brighton Concorde 2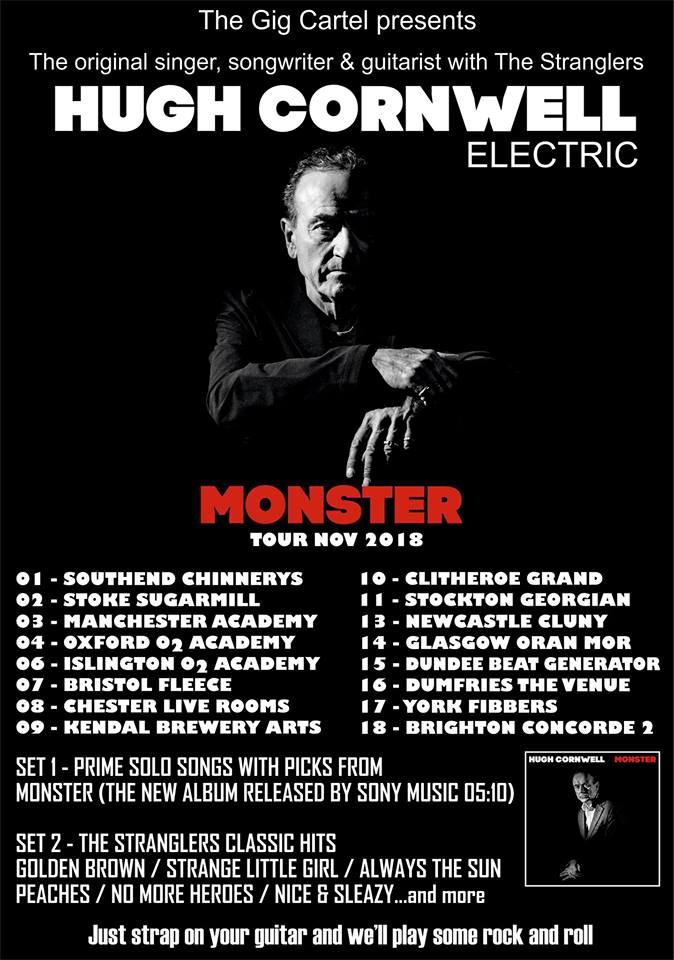 ---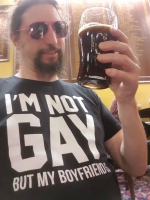 Jamie Plumley
My name is Jamie and I've promoted within Bristol for many years. I have a passion for music, theatre and food! I am no rock, you will find me out and about and always a bit loud and brash. Let's live life and enjoy.