Hoba Kebab Pop-up Kitchen - Bristol Food Review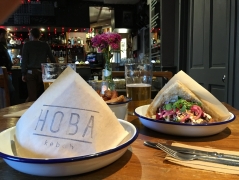 Posted on: 2018-05-11
An artisanal take on a late-night classic.
---
Following their recent residency at The Robin Hood pub on St. Michael's Hill, Hoba Kebab has now found a new home at The Volunteer Tavern. After hearing about Hoba founder and owner Hope's inspiration for setting up Hoba - an enlightening trip through the diverse street stalls of Berlin - I was keen to try their unique take on the humble end-of-the-night staple.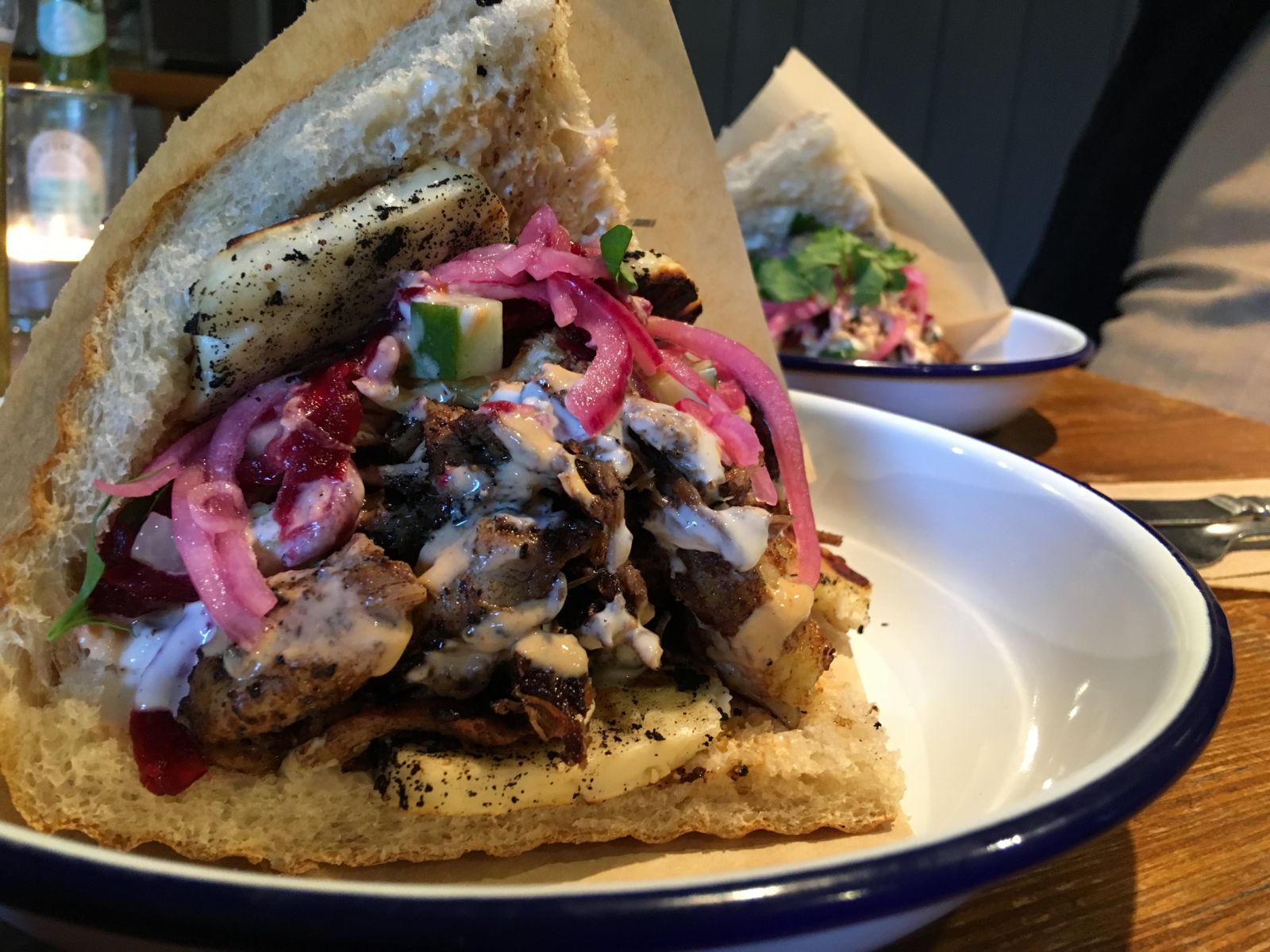 Having never been to The Volunteer Tavern before I was hoping to get a seat in their renowned outside area, but unfortunately it was completely full - I assume word has already spread about Hoba and their culinary expertise. We took a seat inside, sat in amongst the inviting surroundings of the pub itself.
After a quick look over the menu, I went for the Full House - a stacked combination of Hoba's 24-hour chargrilled chicken, slow-cooked lamb and chargrilled cauliflower as well as the signature beetroot, pickled cucumber and harissa-style yoghurt. Of course I also went for the Halloumi as an extra, because, well, why wouldn't you. My friend chose the 24-hour Marinated Chargrilled Chicken kebab, with all of the aforementioned trimmings and a garnish of crushed peanuts.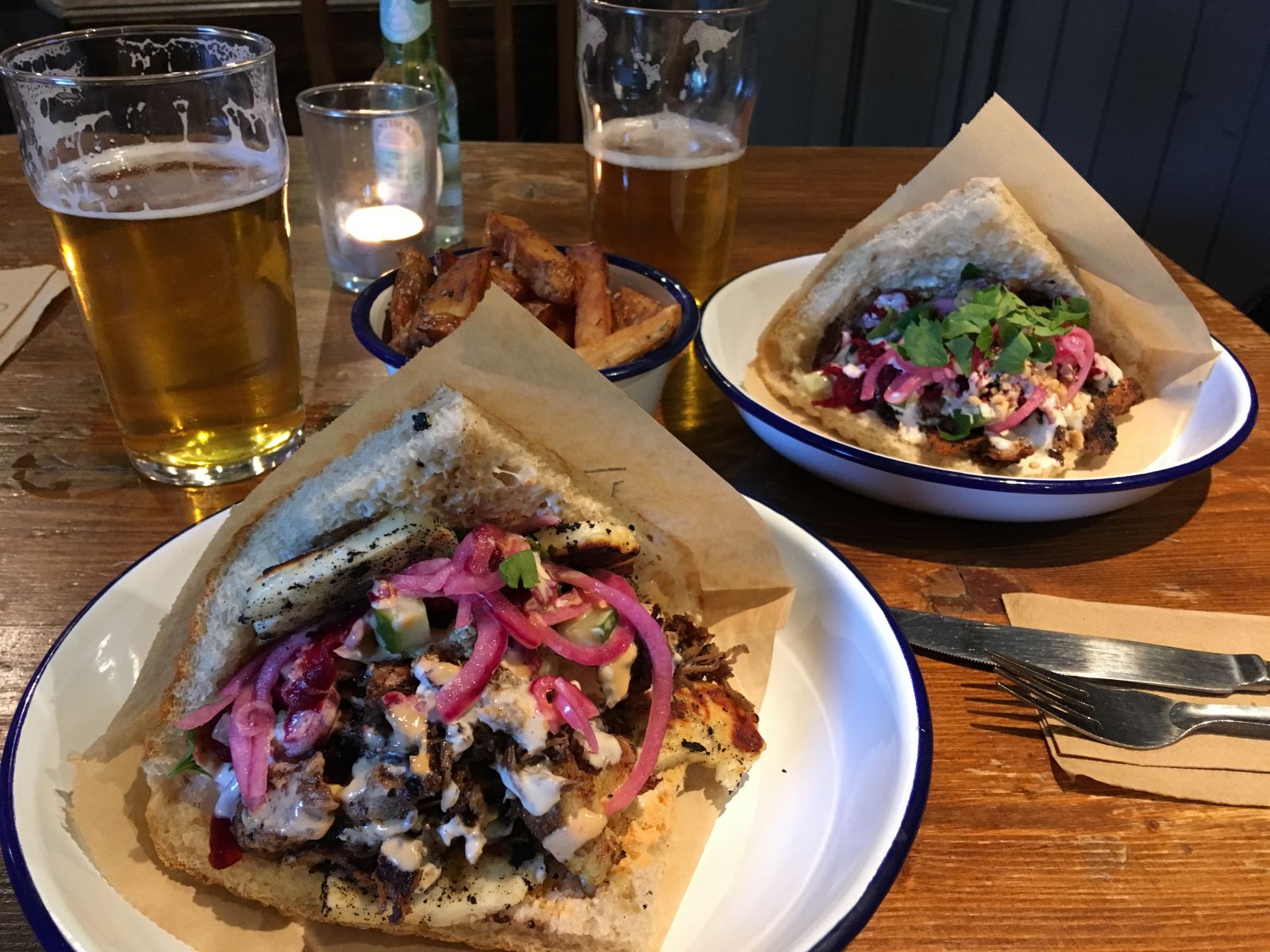 Hoba's Full House was by far and away the best kebab I've ever had. I'm no connoisseur - my previous kebab experiences have been exclusively restricted to the late-night neon-lit variety - but this was a far cry from the 4am fillings we're all accustomed to. The array of flavours marry together perfectly, with succulent meats and fresh vegetables complimented by the toasted texture of the bread. It's no easy feat to maintain a crisp element to the bread when it comes to a dish with this many ingredients stacked inside it, but the grilled Turkish-style bread used by Hoba, sourced locally from Bristol favourite Joe's Bakery, did just that.
The fillings were all fantastic in their own right, and I would fully recommend the Full House as the best way to sample (almost) everything that Hoba has to offer. Their slow-cooked pulled lamb is beautifully tender and flavourful, and I was impressed by how well the chargrilled cauliflower was cooked, given that I've tried to make it myself numerous times with nowhere-near as good a result. The added halloumi was also a good choice, with the saltiness of the cheese complimenting the sweetness of the beetroot and rich meat flavours.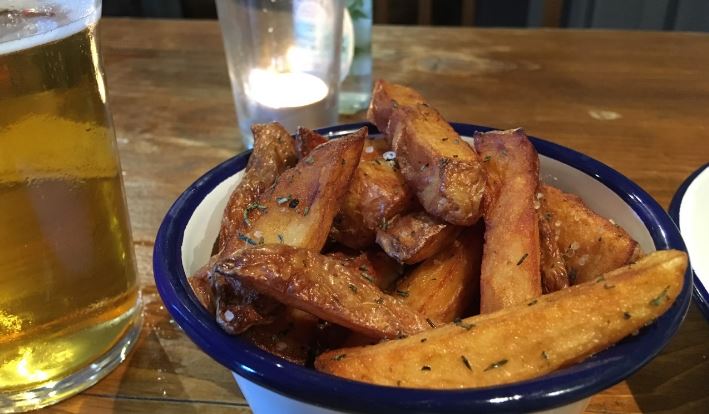 We went for a side of fries between the two of us, a classic offering of salt and thyme-seasoned thick-cut chips. One side between two was more than enough, given that the kebabs themselves are so filling. The Volunteer Tavern also boasts an impressive range of beers on tap, so you're spoilt for choice when it comes to deciding on what to drink with your meal.
As a combination, the textures and flavours of the food were a clear indication that the chefs at Hoba take great pride in carefully preparing fresh, ethically-sourced produce. And, when you're getting a vibrant, hearty meal with top-quality ingredients for less than a tenner, there can be no complaints when it comes to value for money.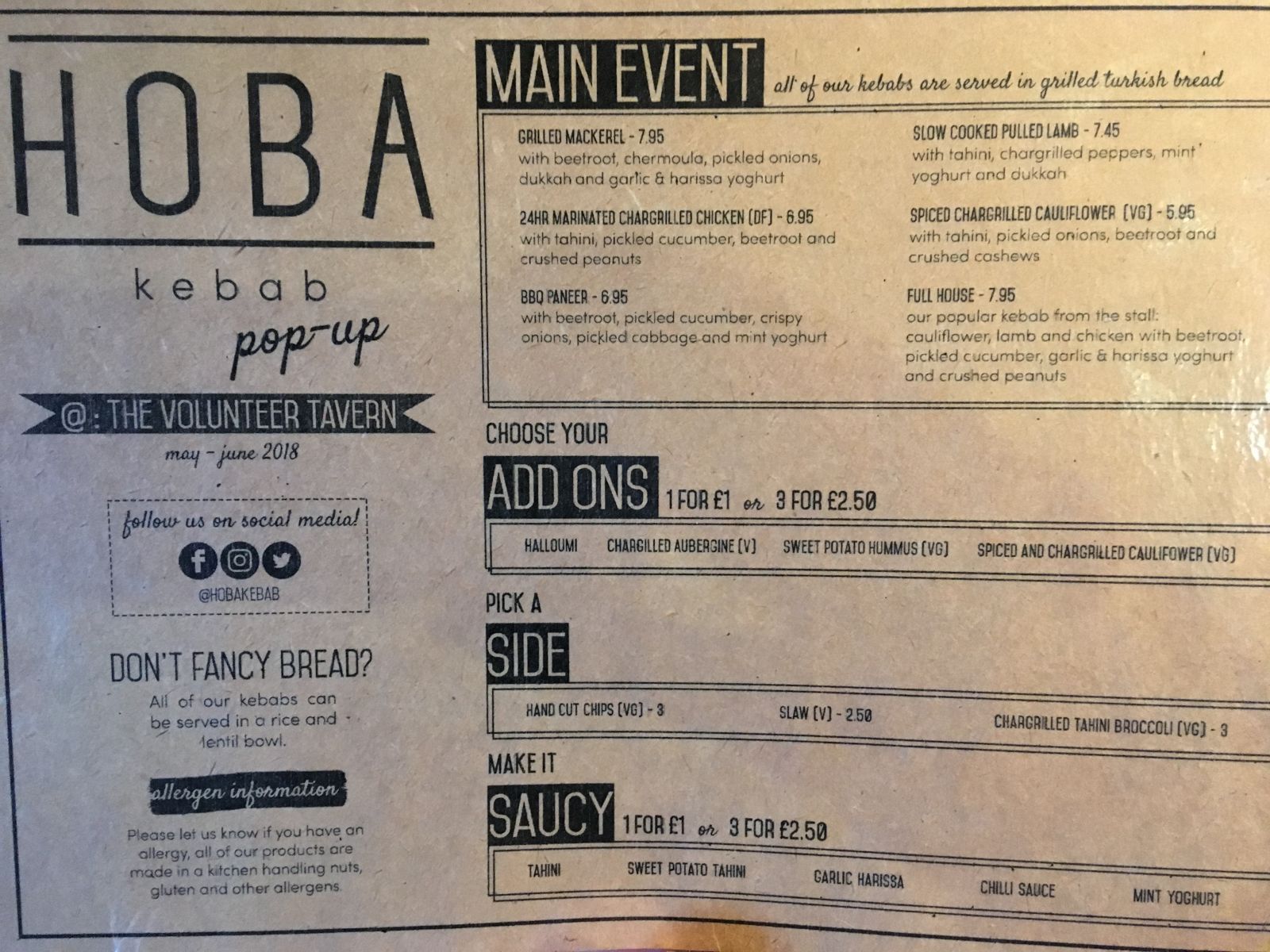 My overall experience at Hoba Kebab's pop-up kitchen was entirely positive, from the welcoming staff at The Volunteer Tavern to the fantastic food that has clearly been laboured over and tested to perfection. Hoba's residency at the pub lasts until Saturday 9th June, so I recommend you give it a try before they move on - you certainly won't be disappointed.
Food: 5
Atmosphere: 4
Service: 5
Value: 5
You can find Hoba Kebab at The Volunteer Tavern, 9 New St, Bristol BS2 9DX until Saturday 9th June 2018. For more information on Hoba or to get in touch, visit their website or check out their Facebook page.
---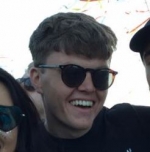 Matt Robson
Editor - 365Bristol.com & LOUD Magazine

Matt is a Journalism graduate and writer, passionate about supporting Bristol music, art and independent business. Get in touch via email at matt@365bristol.com.