Hellmann's Real Food Tour at Hubbox in Bristol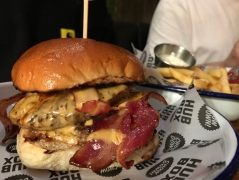 Posted on: 2018-08-27
Hellmann's #RealFoodTour arrives at Hubbox on Whiteladies this week with a hefty limited edition dish
---
Hellmann's #RealFoodTour is celebrating some of the UK's best restaurants with limited edition dishes instore. For the next two weeks, they're at Hubbox on Whiteladies Road. 365Bristol went to check it out.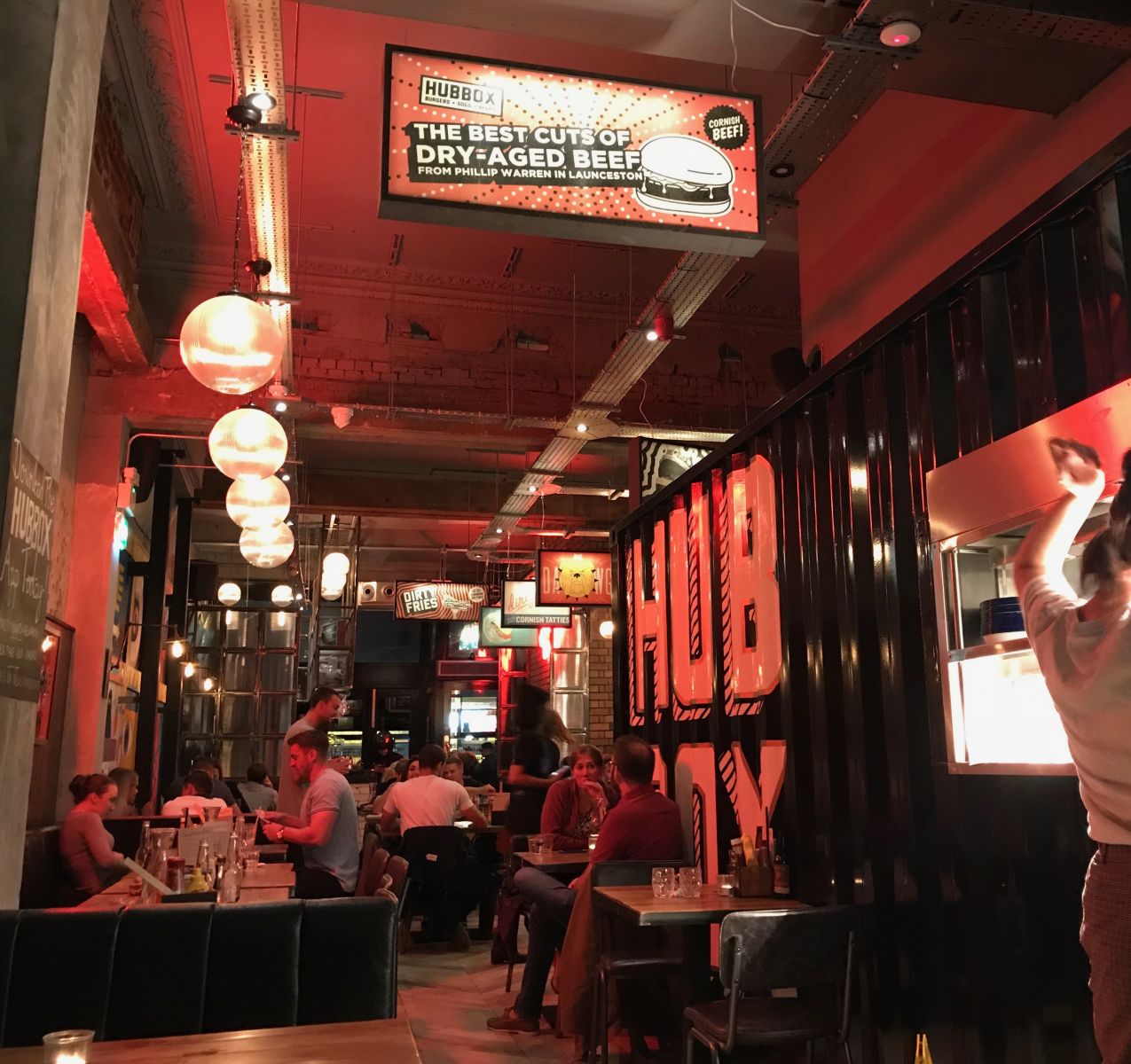 On Friday, a couple of friends and I descended on a dreary Whiteladies Road to catch the Hellmann's #RealFoodTour at Hubbox. In celebration of the UK's best foodie entrepreneurs and restaurants, the mayo connoisseurs have been busy dropping limited edition 'Real Food' dishes across a variety of innovative and tasty eateries.
Before I arrive at Hubbox, I'm already convinced it's a worthy member of this honorary food tour. A revered – and growing - South-West burger chain, Hubbox offer a bit of punch to the idyllic South West countryside. Between voluminous burger baps, specially selected craft beers and grungy interior; this burger bar is seriously cool, and provides something that little bit different in some parts of Somerset. So, if you haven't been already, this Food Tour is a good opportunity.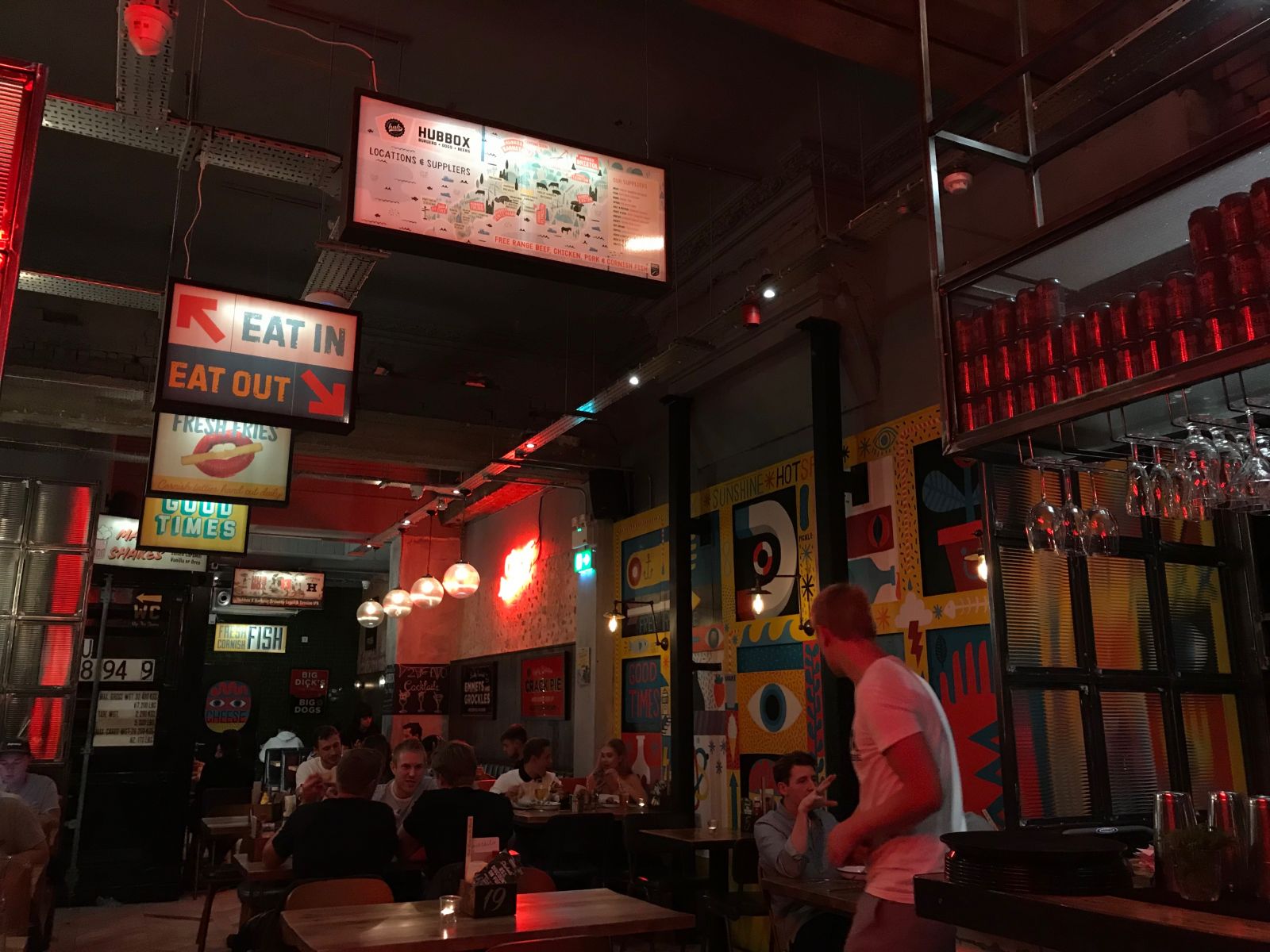 We already know the deal. The #RealFood dish at Hubbox for the next couple of weeks is the restaurant's XL Bacon Double Cheese Burger; complete with two 6oz beef patties, smoked bacon, American cheese, shredded lettuce and BBQ sauce (£12.95). For a limited time, visitors can quote 'Real Food Tour,' to grab a free portion of fries and a mini Hellman's chicken skin mayo bucket alongside.
Armed with this knowledge, we waste no time scouring the Hubbox menu we know (and love) and begin by ordering the Real Food dish and some drinks - our fab waitress draws our attention to the two for a tenner cocktail deal. With the colossal beefy genesis stored under the 'Go XL' bubble of the menu, I begin prepping myself somewhat. I know this meal is going to be hazardous.
It's a rainy Friday night and, the restaurant is packed. The buzz of the place is helped by its cool décor and sound, which I'm a big fan of. Inside, Hubbox strikes a healthy balance between a commercial burger chain and a trendy, independent eatery. While the place is pretty big, the ruby lighting douses the restaurant in a punky atmosphere and vibrant decoration curates an Americana-come arty feel: candle-lit tables counterbalance bad-ass. All of this is saturated by great music including waves of reggae and pop-rock.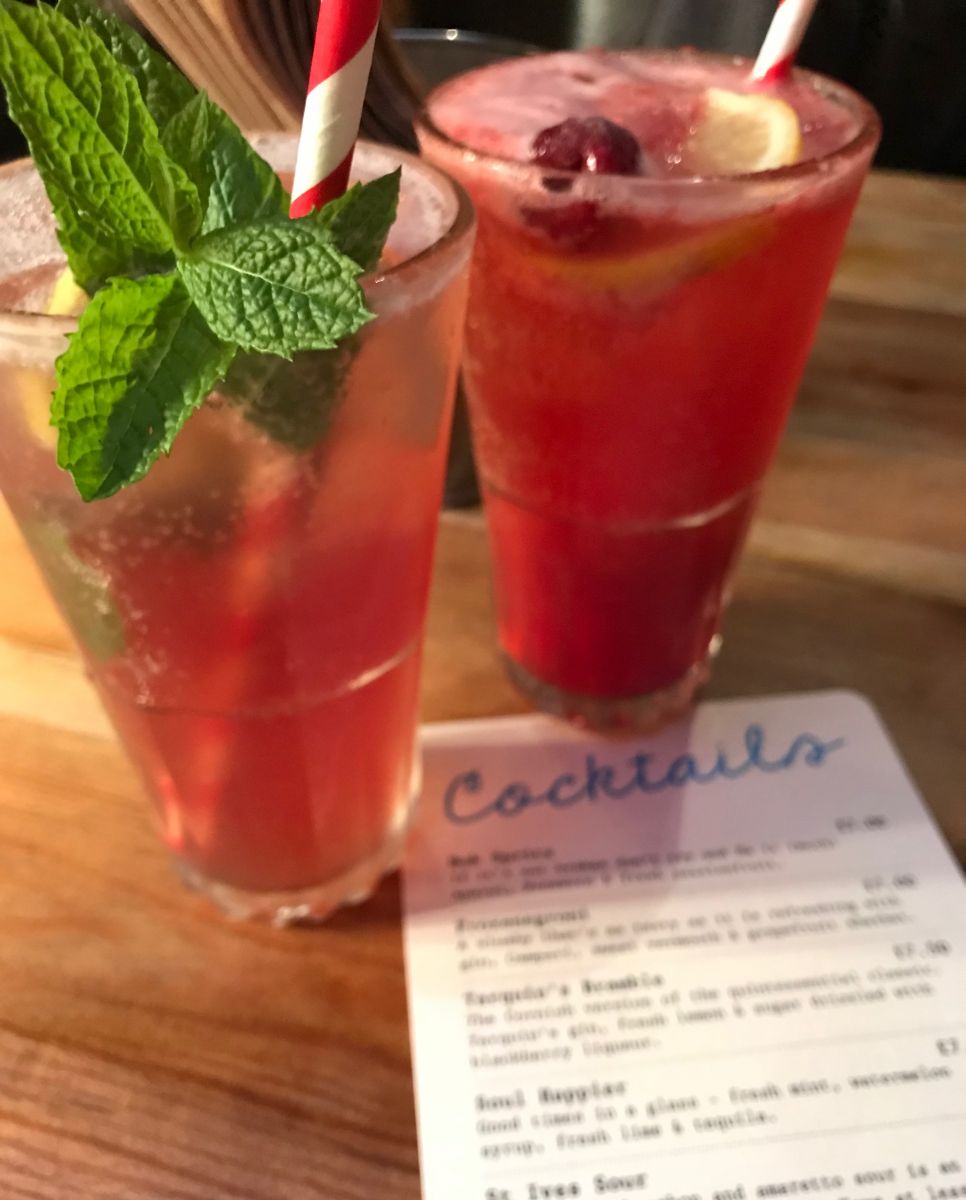 For drinks, I opt for a Vanilla Cosmo cocktail – it's just like a fruity sweetie! Creamy and subtle, this vanilla-infused vodka drink is super fun and well-sized; far from a one-sip-and-it's-over sort of thing.
The food arrives, and I can confirm that this limited-edition dish is colossal. If you're ever hankering after dirty, hangover-gorge, this burger's definitely your friend. But you've got to be ready for it. As the brioche bun shimmers beneath the kitchen's light with sheer grease, this stacked phenomenon has crisp bacon hanging from its sides alongside oozing cheese smothering two substantial beef patties. It's not a pretty sight for the health-conscious, but a utopia for ravenous burger-lovers lusting after meat. I certainly edge toward the latter.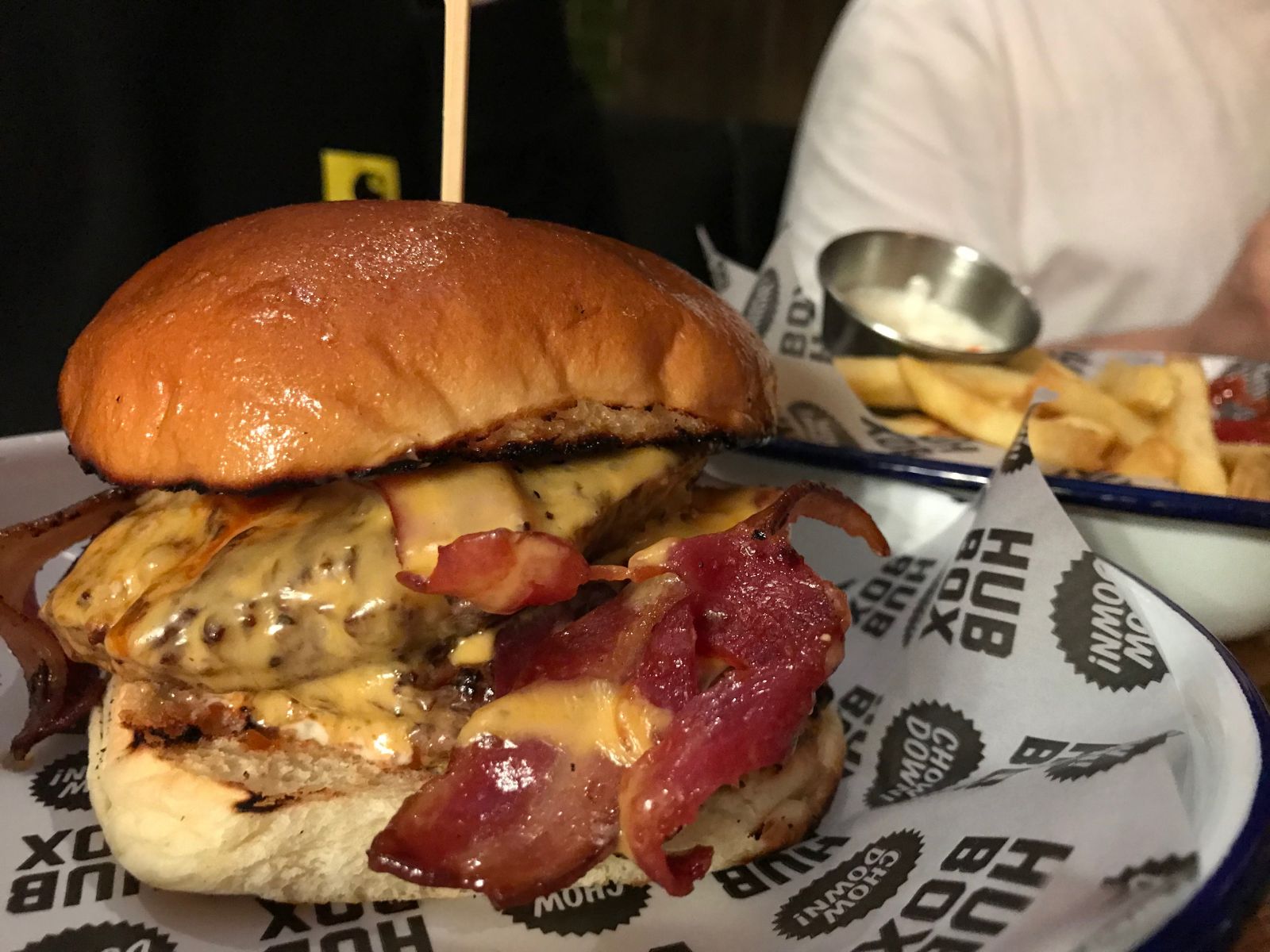 To go with, we've got a modest portion of lightly salted French fries and a mini bucket of Hellman's chicken-skin mayo; certainly, a more manageable entity. We dig in. The burger is incredibly juicy, rich and packed with good-quality beef. If I didn't find this sort of munch inside a traditional American diner, I'd be massively disappointed.
For at least the first half, it's a gluttonous but satisfying endeavour, but towards the end, I struggle to chow down. Admittedly, I may not have the burger stomach of some beef-empresses, but this really isn't for the faint-hearted - and that's probably the best thing about it. It's something a bit different to my usual order, and a bit naughty: a proper celebration of what this place can offer.
The chicken-skin mayo is a great add-on; it offsets the heaviness of the patty stack, acts as a great dip and has a really interesting flavour. Slightly chicken, slightly peppery, and somewhat garlicky; I'm starting to wonder if I can grab it from Sainsbury's on the way home…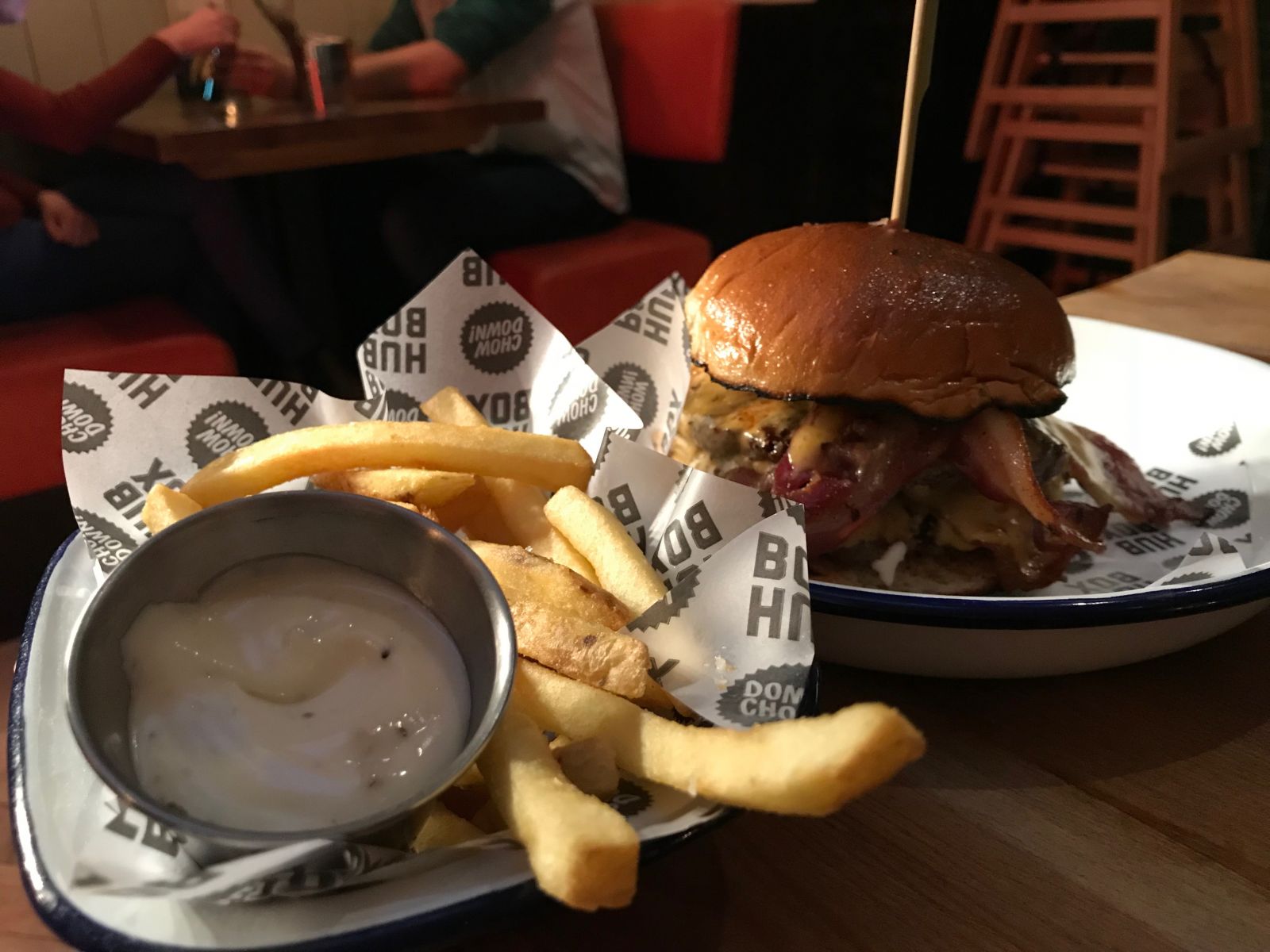 I decide - or am forced to - stop stuffing my face before I can finish. Again, I'll reiterate: it's enormous. But overall, I enjoyed it. It's not something I'd usually go for, but if there were the promise of free fries and this Hellmann's mayo again, I'd definitely be tempted.


Find out more about the Hellmann's Real Food Tour here. Hubbox is located at 113 Whiteladies Rd, Bristol BS8 2PB.
---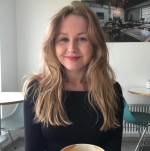 Kate Hutchison
Kate Hutchison, co-Editor 365Bristol.com & Editor 365Bath.com
Kate is a recent Philosophy graduate and freelance writer with a passion for digital content, music and lifestyle journalism. Find Kate in a coffee shop, on Twitter or email kate@365bristol.com.