Harvey Causon live at The Louisiana - Bristol Live Music Review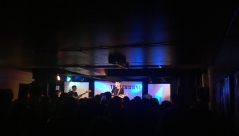 Posted on: 2018-10-30
A triumphant return to The Louisiana for Harvey Causon and co.
---
After playing out extensively this year at venues and festivals around the country, Harvey Causon, producer Gabriel Gifford and drummer Ben Toon are performing in perfect harmony at the moment, and an exceptional gig last Saturday night on their return to The Louisiana was the latest showcase of their on-stage capabilities. These three have got a very bright future ahead of them - if you don't know, get to know.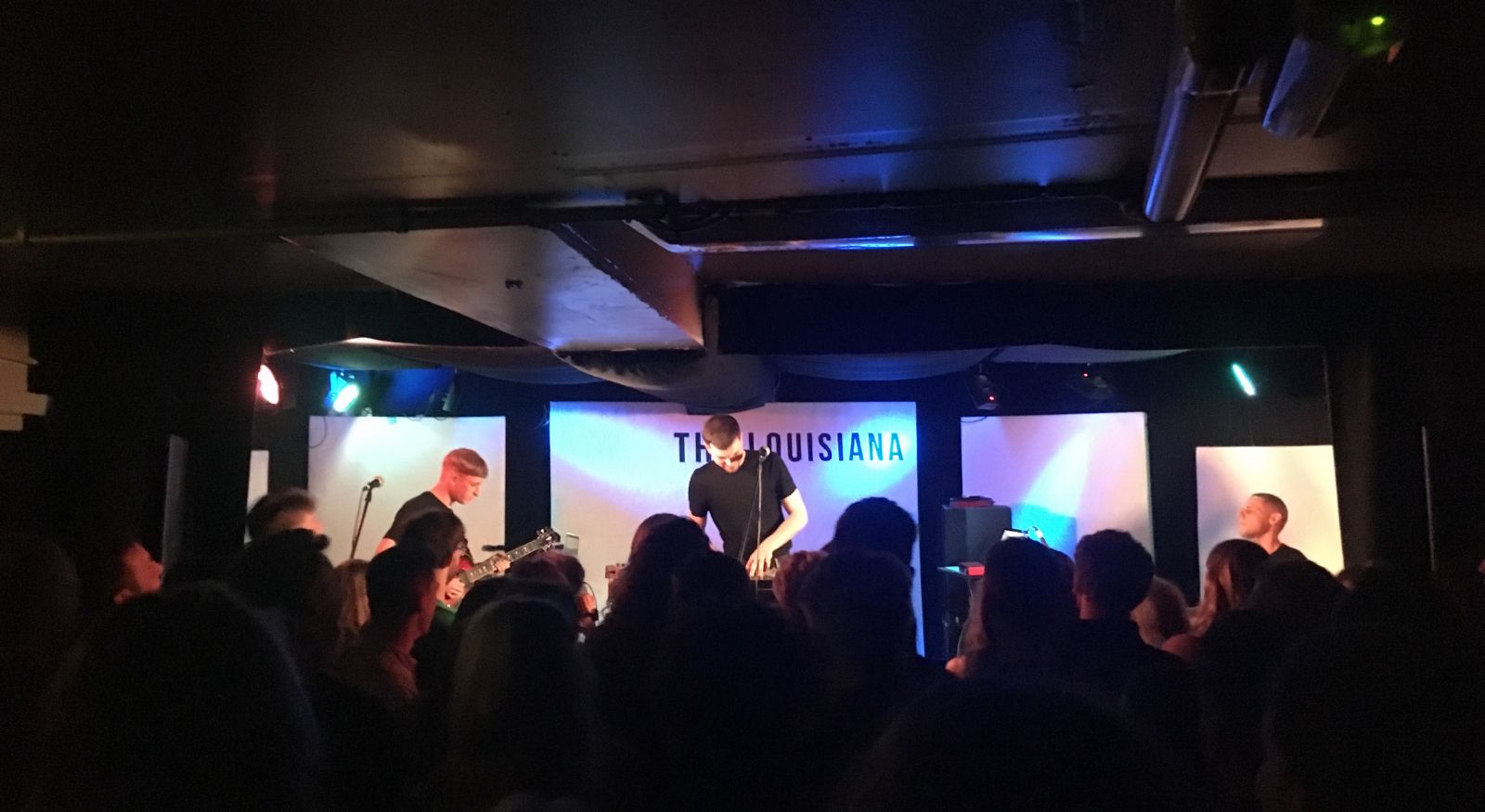 I last watched Harvey Causon at The Louisiana about a year ago as a part of a BIMM showcase, and the show felt at times like something was missing, with the crowd never fully engaging with the music and the set marred by minor technical issues. This time, though, felt like the beginning of a new chapter for Causon and producer Gabriel Gifford, who breezed through a set of their impressive (and growing) musical repertoire in front of an energetic, sold-out crowd on Saturday 27th October.
Causon's face on stage said it all from start to finish, free of nerves and full of enthusiasm to show a hometown crowd what he's capable of. His August EP, Murphy's Hand, released in collaboration with Gifford, provided most of the material on the night, with renditions of Branches, Worn You and title track Murphy's Hand showing just how tight the pair's production is.
The energy and camaraderie between the on-stage trio was present throughout, typified by drummer Ben Toon cracking open a bottle of Captain Morgan's halfway through the set and passing it around the crowd. As you'd expect, this went down extremely well among the 100-plus in attendance, and further added to the upbeat atmosphere that came to characterise the show.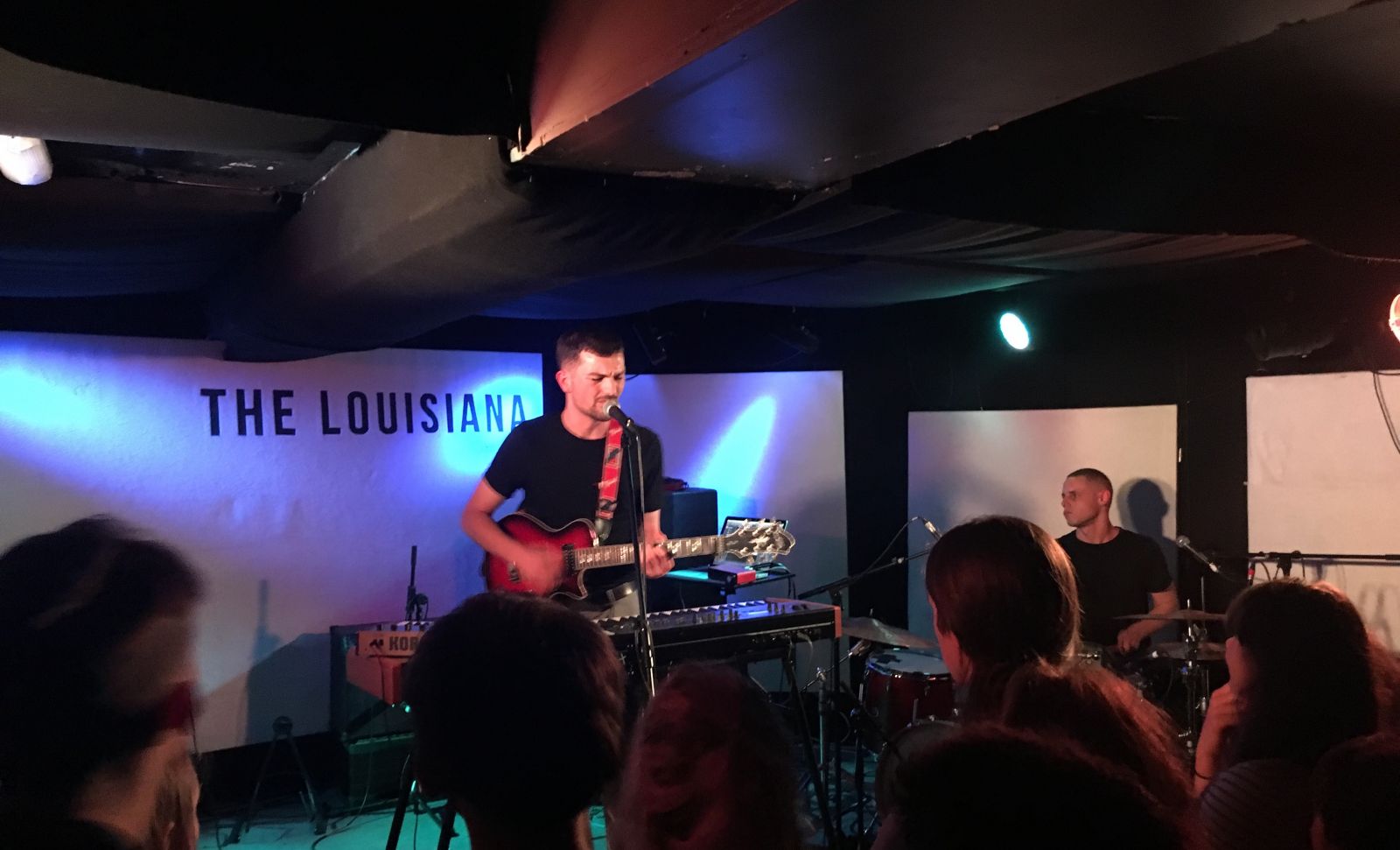 Having now watched Harvey Causon's live show on a few occasions, it's still difficult to place his music in terms of genre and style or even to think of another artist to compare it to. The breezy electronica, subtle basslines and hip-hop/R&B influences of Causon's growing repertoire combine to become one of the most interesting sounds out there right now, and last weekend's gig at The Louisiana was perhaps the best example yet of what he's capable of on stage.
As a trio, Causon, Gifford and Toon have clearly struck a chord with each other and will be going places in the next year or so. Bristol is lucky to have them for now, and an ever-growing number of people are sure to have eyes on their progress in the coming months.
You can check out Harvey Causon's music, including the latest EP 'Murphy's Hand', on Spotify and Soundcloud now.
---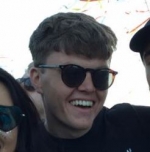 Matt Robson
Having moved to Bristol from Cornwall in 2015, Matt graduated from UWE with a degree in Journalism in 2018. He's keen on a wide variety of musical genres, as well as taking an interest in art and illustration, producing his own work in his spare time. Matt makes the most of Bristol's diverse nightlife and attends gigs and club nights regularly. Get in touch via email at matt@365bristol.com.