Gottwood Festival 2019 Review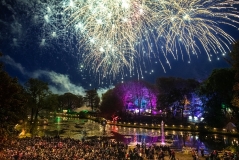 Posted on: 2019-06-12
The Gottwood Family celebrate double figures in style with another beautifully-curated party in North Wales.
---
Where does the time go? Gottwood Festival marked its tenth anniversary this weekend in the only way they know how - by inviting some of the world's most exciting and innovative electronic artists back to the woods of Carreglwyd Estate for four nights of music, camaraderie and community. After Resident Advisor identified the weather as the biggest star of the 2018 festival it was bound to take a turn this time around, but no amount of wind, rain or debilitating mud was going to take the shine off this one.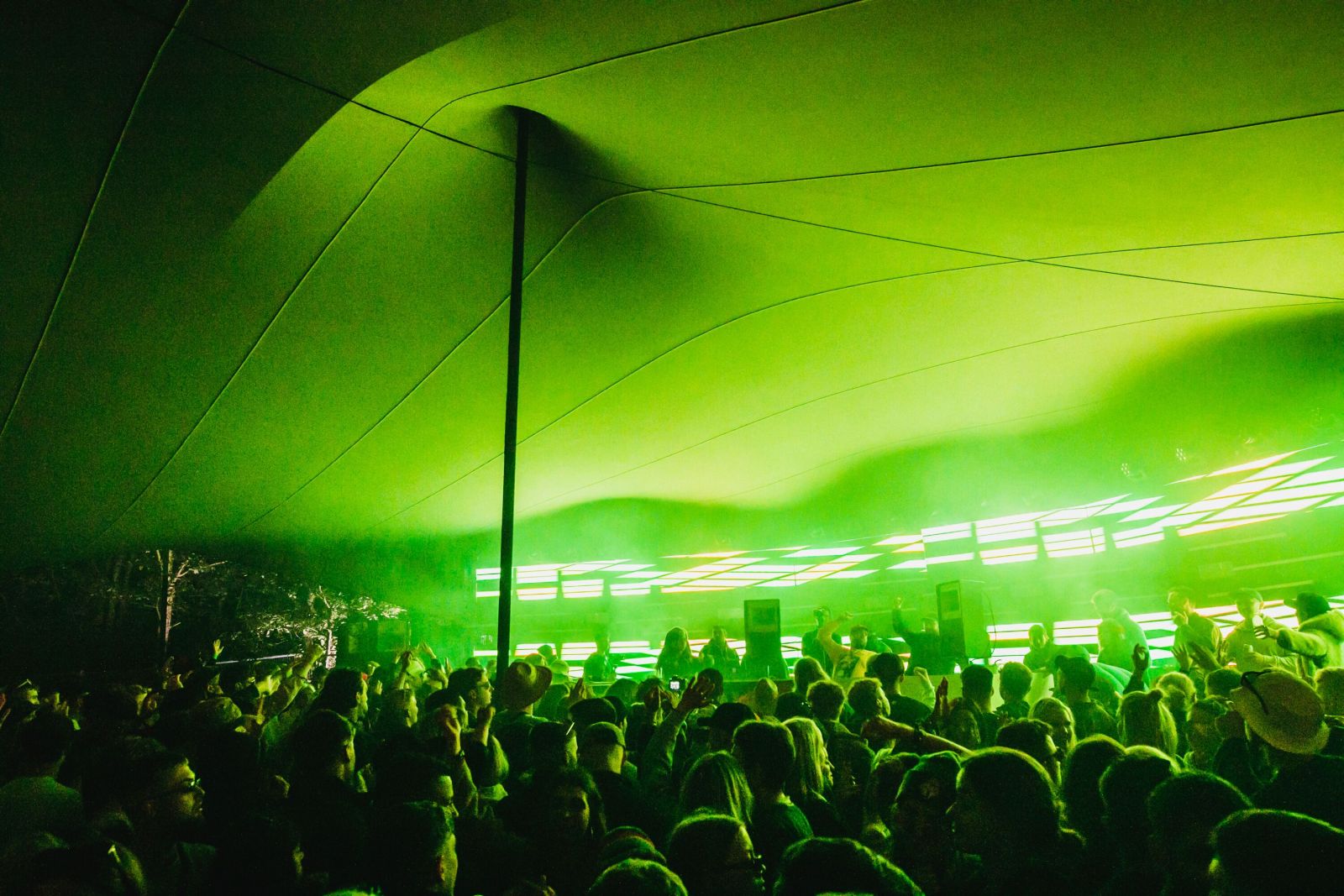 Having been to Gottwood once before back in 2016, I had a half a mind of what to expect from it this year. The tenth anniversary lineup was bigger and more diverse than ever, featuring Antal, Palms Trax, Hunee, Shanti Celeste, live sets from Crazy P, Insanlar and Egyptian Lover, drum n bass from dBridge and Skeptical, a dubstep set from Artwork and much more across the weekend, all set to take place around the beautiful Carreglwyd lake, which serves as a centrepiece for the festival's arena area.
It really is a measure of the beauty of an event when even the worst possible weather conditions couldn't deter the Gottwood faithful from having it off in their spiritual home in the Welsh hills, as heavy wind and rain battered the site for the first couple of nights, leaving it almost impossible to navigate the site but doing nothing to dampen the mood.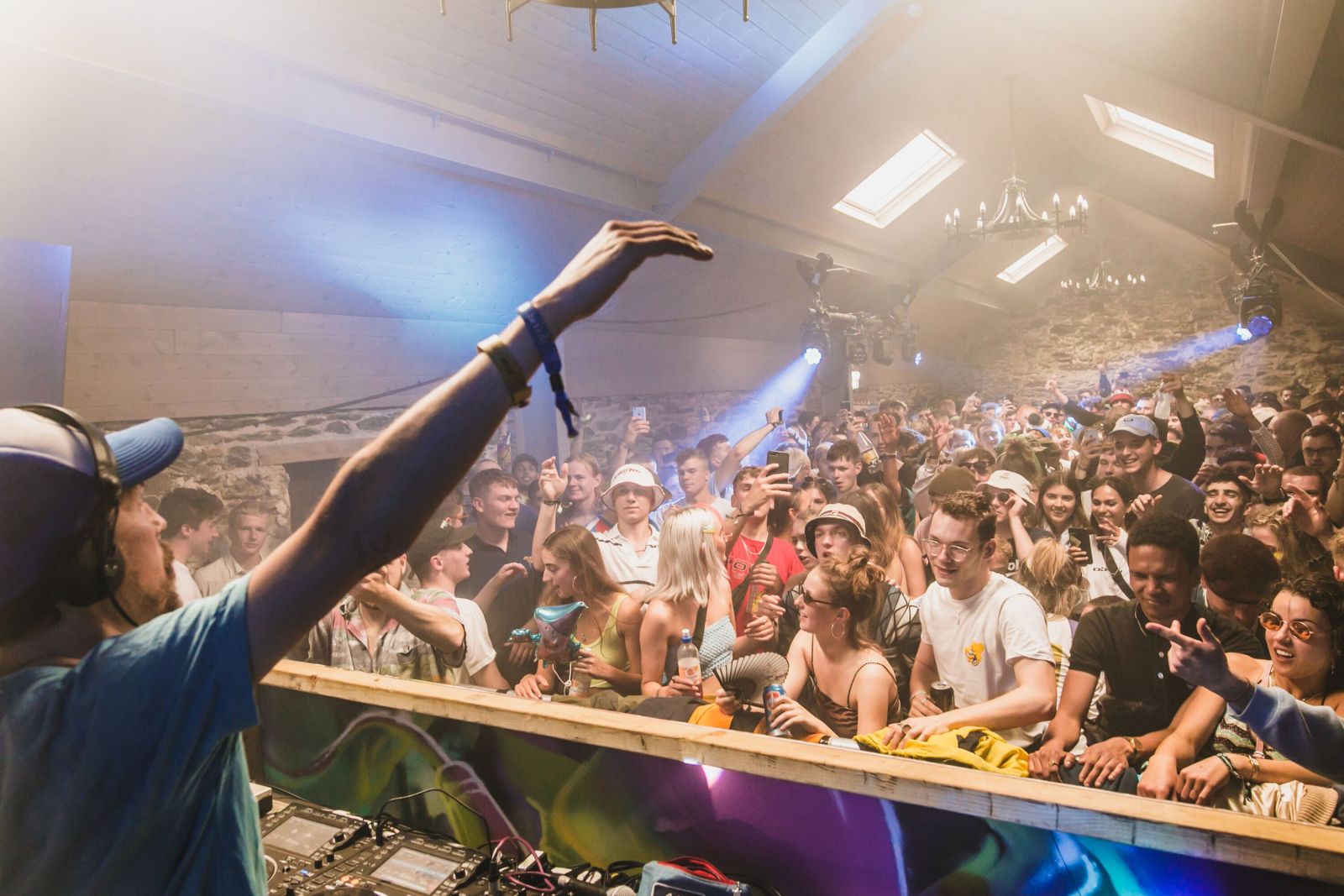 Not a lot of small festivals in the UK, or around the world, know how to programme a lineup in such a way that the music is so consistently mind-blowing, no matter who you end up watching or which stage you end up at. From the get-go you get the feeling that Gottwood is one of those few festivals that DJs genuinely relish the opportunity to play at, and come armed with their very best material as a result.
Saturday at this year's festival was the absolute embodiment of that theory, as the sun finally made an appearance for a huge day and night of house, disco, acid and unrelenting techno from a range of artists who could be seen enjoying themselves behind the decks just as much as the seas of bobbing heads and flailing arms they were playing to. Walking from stage to stage with no real direction, we caught Palms Trax as he bought a typically rowdy set to The Curve before giving way to Futureboogie heads Dave Harvey & Christophe, Krywald & Farrer unleashing their arsenal of world music edits onto an excitable Trigon stage and Luca Lozano absolutely tearing the roof off of Ricky's Disco with a mix of his own huge releases ('Calling All Dancers') and hard-hitting tracks from the likes of Local Group ('Inside Out').
The Futureboogie grooves were still in full flow when we returned to The Curve hours later, this time with Felix Dickinson at the helm and Dave Harvey and several other artists watching on in awe from behind the scenes. Ivan Smagghe closed the stage with one of the best techno sets I've ever seen.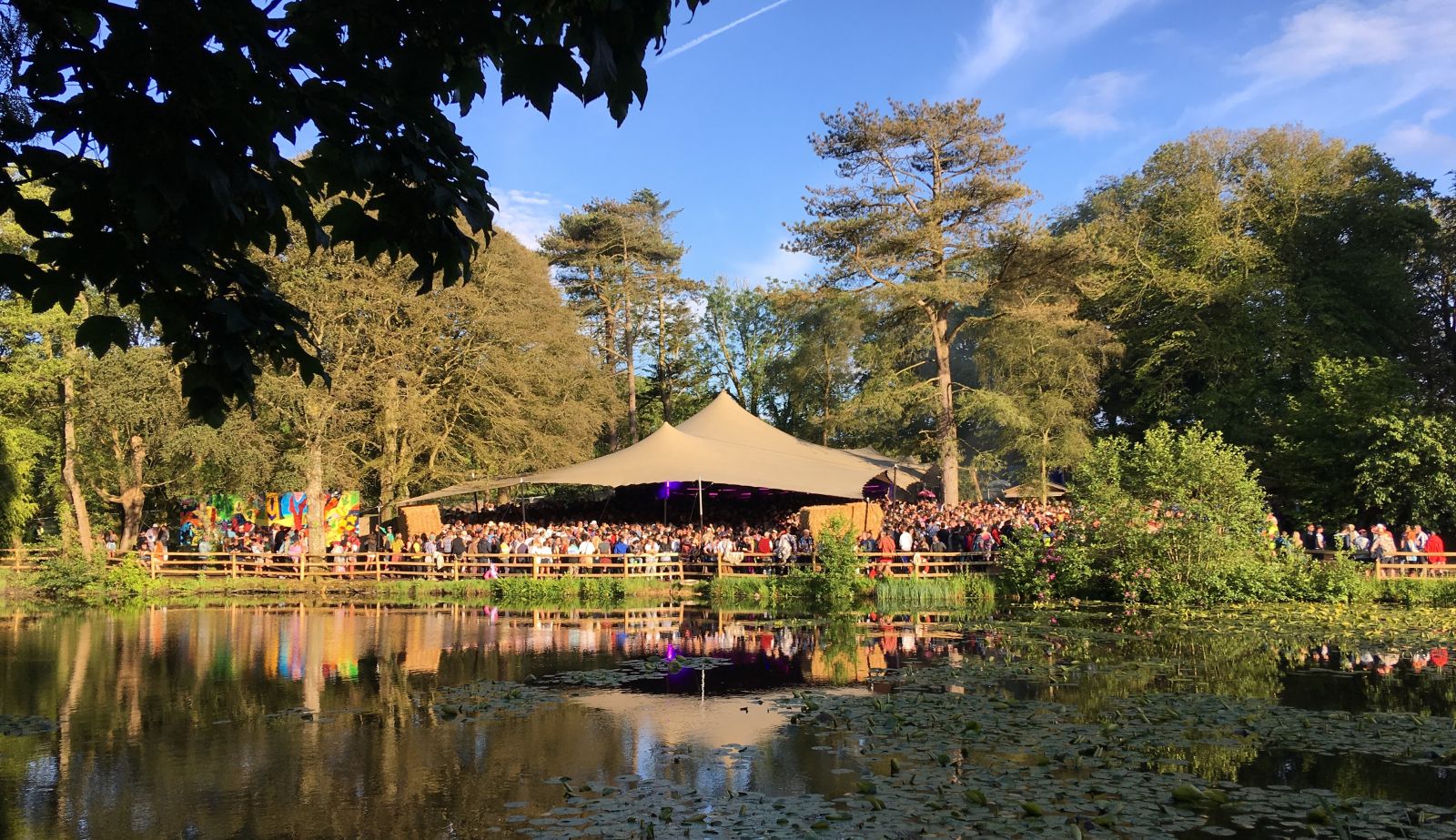 Other standout sets of the weekend included Artwork's return to his dubstep roots in a packed-out and suitably sweaty Barn stage, Sonja Moonear managing to provide one of the Walled Garden's best sets in the esteemed company of Craig Richards & Nicolas Lutz, DJ Stingray, Josey Rebelle and others on Sunday, DJ Tennis serving non-stop aces (sorry) on closing duties at The Curve on Thursday night and Crazy P's dreamy live performance on The Lawn, accompanied by a huge fireworks display to mark the festival's tenth birthday.
If there was ever a place to take minds off depressing Welsh weather, Gottwood 2019 was it, as notorious party purveyors like Antal and Gottwood regular Move D went about lifting spirits in the open-air Trigon stage with their respective world music and disco sets. The former's trademark selection of tracks from all corners of the globe - including Gerd Janson & Shan's edit of Ebo Taylor's 'Heaven', 'Gettin in the Way' by Jill Scott and Neba Solo's 'Can 2002' - was a highlight of the weekend despite going down under pouring rain, while the 2019 edition of Move D's annual disco set provided the Trigon crowd with more than enough energy to be able to lift their feet out of the sludgy ground for the entirety of his two-hour Sunday slot.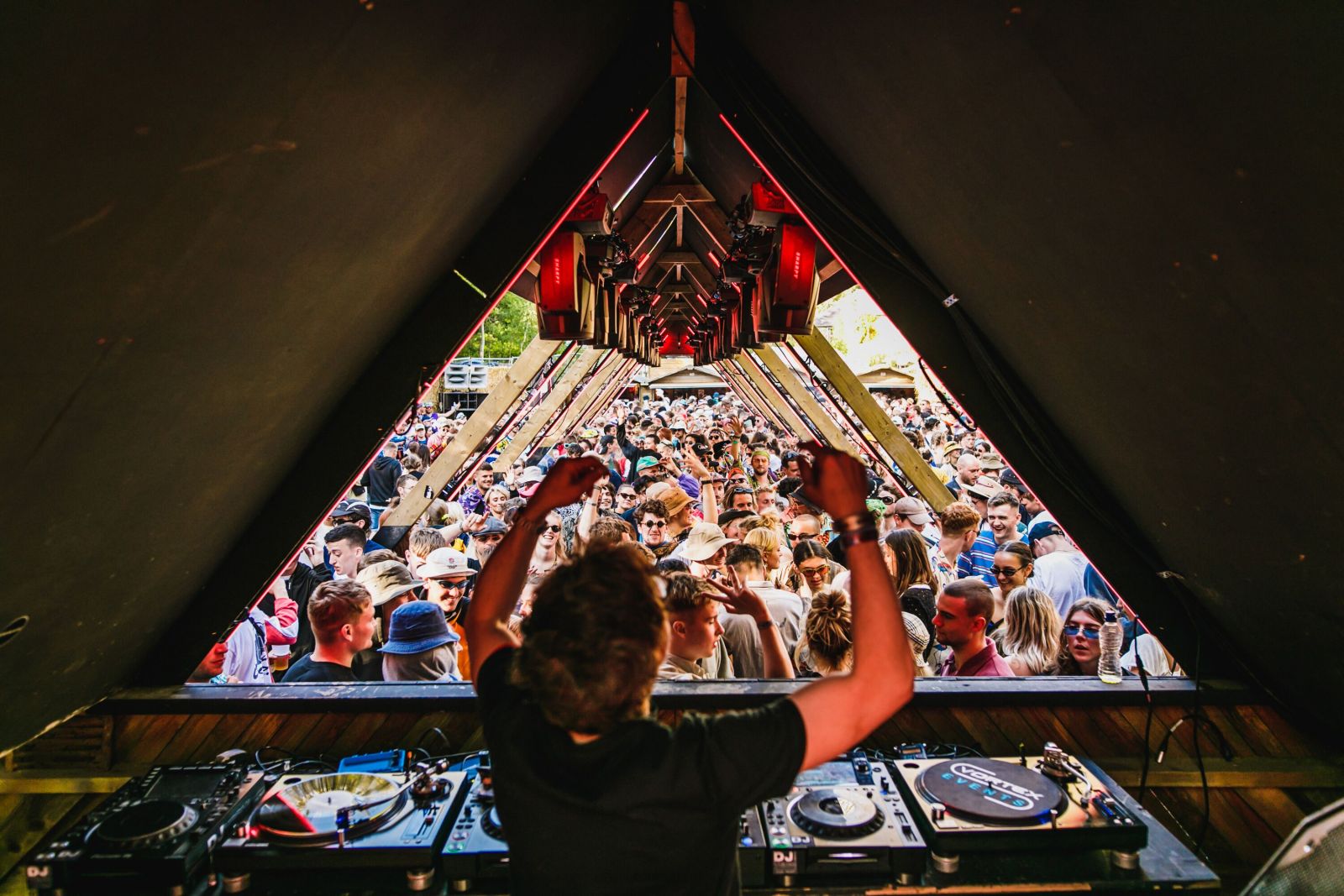 Gottwood's uncompromising commitment to the lineup meant that they somehow managed to lock in Hunee, Craig Richards & Nicolas Lutz, Bristol's own Batu, Margaret Dygas and Peach & Nathan Micay to close the five main stages on the final night - a huge coup for the festival's organisers, but a nightmare for the discerning electronic music fan that somehow had to pick between five of the biggest acts on the scene right now to spend their final hours of Gottwood 2019.
Breakout Canadian selector Peach's b2b set with Nathan Micay at the Ricky's Disco stage ended up being a good choice, as the pair created a house party atmosphere with a head-spinning mix of techno, house, acid, garage, hard dance, R&B and pop classics to aptly close the weekend. By the time they approached the last stages they had already contrasted harder cuts with cheesy crowd-pleasers like Artful Dodger's remix of Sisqo's 'Thong Song', and Micay elected to finish on his own extended edit of Andrea Bocelli's 'Time To Say Goodbye', a track best known as the saving grace of the fucking Catalina Wine Mixer. A weird selection on the face of it, but totally fitting in a set that perfectly embodied the vibe of the festival - multi-genre, care-free, all-encompassing good times.
Gottwood Festival, famed for its picturesque setting and intimate, atmospheric setup, has been identified time and time again as one of the standout events of the UK's ever-expanding underground festival scene, somehow finding the formula for the perfect party year in, year out. It brings me great pleasure to say that everything you've heard about it is true, and their milestone tenth birthday will live long in the memory of the ever-expanding Gottwood Family.
Header Image: Rob Jones for Khroma Collective // For more on Gottwood Festival and to keep up with 2020 news and updates, visit their website or check out their Facebook page.
---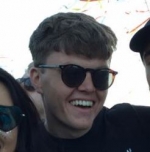 Matt Robson
Having moved to Bristol from Cornwall in 2015, Matt graduated from UWE with a degree in Journalism in 2018. He's keen on a wide variety of musical genres, as well as taking an interest in art and illustration, producing his own work in his spare time. Matt makes the most of Bristol's diverse nightlife and attends gigs and club nights regularly. Get in touch via email at matt@365bristol.com.