Goldbrick House in Bristol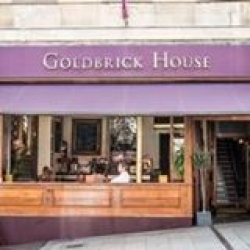 Posted on: 2014-04-17
Goldbrick House is the ideal place to have a great meal, graduation party, enjoy a happy hour or a tea with your friends. This lovely location is also available for weddings and civil ceremonies.
---
If you are looking for a luxurious and at the same time comfortable and enchanting old fashioned venue with a high level restaurant, then head to Goldbrick House in Park Street, Bristol.
This three floor restaurant, orangery, café, champagne and cocktail bar run by 27 years old manager Steven Lewis has a great range of events and offers to suit all budgets. These include Free Fizz on the Graduation Menu, available from 11th to 18th July and the Fab Food Event taking place every seventeenth day of the month – 7 courses taster menu and also the chance to discuss all aspects of the dishes with the very talented head chef Christian Wragg who worked all over the world, from Africa to America!
If you want to have a party or organise a meeting surrounded by a stunning view of the city, Goldbrick House makes available its loft with orangery, perfect for theatre style presentations, with projector and screen use. If instead, you want just to relax with a glass of whiskey and a good book, there is a library and a study with free WiFi and LCD Screen for presentations. Every room, every space gives you an informal yet elegant and intimate atmosphere, also thanks to the very competent, young and helpful staff.
Speaking about food, we had the opportunity to taste the Set Lunch Menu available for £12.00 (two courses) and for £15.00 (three courses), but also some specialities of from the A la carte menu. We opted for crispy halloumi on roasted flat mushroom with salad and slices of quail egg as a starter served with some flavourful bread, both white and multi-grain seeded. It was only the beginning of this five star culinary adventure… For our main courses we decided to try Venison sausages with cinnamon mash and red onion gravy including enormous crispy onion rings - how could cinnamon and onion fit? We don't know, but the result was delicate and scrummy with a great attention to the trade-off between such diverse ingredients and flavours; whilst, from the A la carte menu, we had a superb Moules mariniere cooked in wine with leeks and apples and served with french fries. This is a Normandy classic, which has become a worldwide favourite and here, at Goldbrick House, was really delicious. For a perfect Moules Mariniere the secret is the freshness of mussels and in this particular case of course they were. However we cannot ignore the ability of the head chef in preparing it in such an impeccable way. Everything was combined with a glass of Pinot Noir Le Fou, and Cloud Factory Sauvignon Blanc.
Aside the polished ensemble of such different ingredients and the chef's creativity and admirable ability, these dishes represent a great deal of flavour and wealth at a surprising low budget. Goldbrick House offers also the opportunity to bring up your children for a prince's lunch, since kids can eat for free between 12 and 3 pm.
Desserts deserve a special mention. There is a large variety of them. If you have a sweet tooth, we suggest the Popcorn and Marshmallow Rice Pudding with Crumbled Chocolate Cookies: a sugary and warm goodbye to every diet's aims. But you can decide also for the Peanut Butter Crème Brulée, with homemade jammy dodgers or the Sticky Toffee Pudding with Banana Ice Cream, just to nominate a few that are included in the Set Dinner Menu - £23.95 for two courses and £28.95 for three – cheap and rich like the Lunch one.
Goldbrick House is the ideal place to have a great meal, graduation party, enjoy a happy hour or a tea with your friends. This lovely location is also available for weddings and civil ceremonies and has a Chef and a Wedding coordinator who do their best to arrange the perfect menu and to fit customer's exact requirements.
5/5
Reviewed by Ilenia Appicciafuoco and Evita Sabatiello for 365Bristol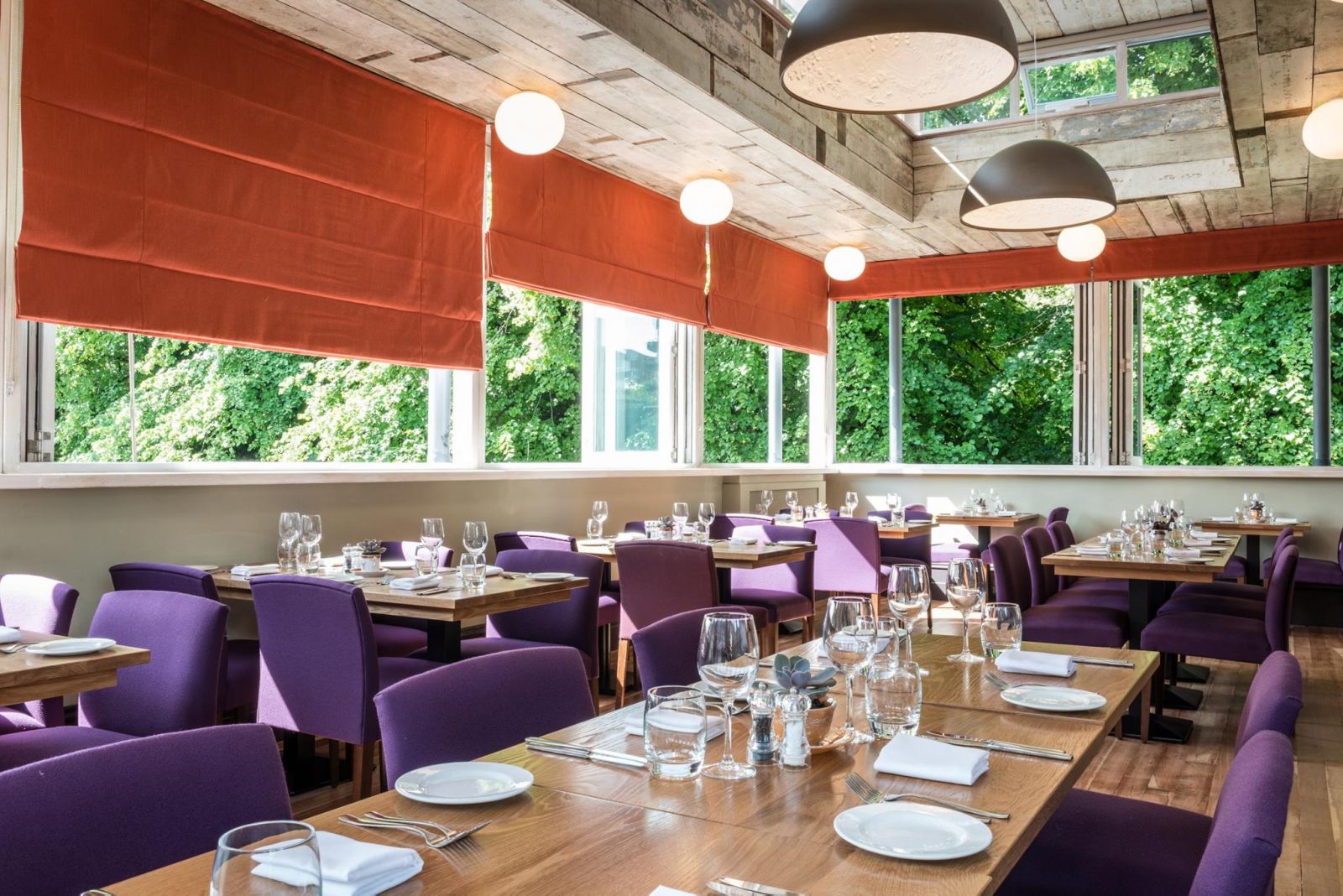 The Orangery at Goldbrick House
69 Park Street, Bristol, BS1 5PB
Tel. 0117 9451950
---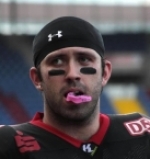 James Anderson
Born and raised in the suburbs of Swansea, Jimmy moved to Bristol back in 2004 to attend university. Passionate about live music, sport, science and nature, he can usually be found walking his cocker spaniel Baxter at any number of green spots around the city. Call James on 078 9999 3534 or email Editor@365Bristol.com.