Gerry Cottle's Turbo Circus reviewed at Creative Common in Bristol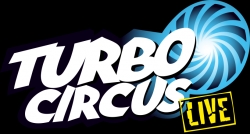 Posted on: 2013-12-18
50 acts in 100 minutes!
---
Gerry Cottle's Turbo Circus reviewed at Creative Common in Bristol
"50 acts in 100 minutes" – boast the posters and fliers for Gerry Cottle's Turbo Circus. A seemingly impossible feat, but this fast-moving, action-packed whirlwind of activity does not disappoint.

Arriving as we did, bundled up against the cold with the memory of freezing circus tents nipping at our faces, it was a pleasant surprise to find that the show is conducted in a 'heated luxury theatre big top', preventing both distraction and frostbite. Not that this compromised the authentic big-top circus experience at all, in fact it was quite refreshing to see something so obviously run by a tight-knit group of individuals. Everybody works together seamlessly to create something exhilarating, no doubt doing Mr Cottle proud with their dedicated enthusiasm and genuine joy for their art. This bond may be due to the fact that a great deal of the performers were trained by the brilliant Wookey Hole Circus School which seems to have nurtured some of the finest talent. Although they are still very young, they all exude confidence and grace. The acts are what make a circus, and these acts make the whole experience exciting, engaging and entertaining.
I found myself quite taken aback by the almost race-like feel of the show. I knew that time was of the essence but had not quite anticipated the sheer speed with which such accomplished and daring feats were performed. As the name suggests, the show is both hectic and noisy – but somehow still comes together as a skilful display of acrobatic prowess; breathtaking, death-defying feats; and good old-fashioned circus fun made current and new. A lovely touch was the inclusion of a flipchart by the side of the stage, showing how many acts had performed, giving it a sense of suspense and build up.
The show really does cram in more circus excitement than you can possibly imagine. The range of acts is extremely diverse, including a couple of bewildering escapologists; entrancing acrobats; an amusing take on the classic "it's behind you" pantomime banter by the show's lovable hosts; and even an incredible performance that combines juggling with quadbikes! The use of bungee cords and ribbons suspended from midair made me wince a few times; it really makes you wonder how anybody can be quite so daring as to dangle themselves twenty-odd feet off the ground and still be smiling.
A highlight for me was an act referred to as the Kenyan Boys. This was a six-man troupe of cheeky acrobats, unsurprisingly hailing from Kenya. Decked out in camouflage gear and heaps of attitude, they danced around the stage like true professionals. The audience was enraptured as they leapt through tiny hoops and performed complex moves between jump-rope, and there was real pride in what they were doing.
There is something very different (aside from the speed) about the way this Turbo Circus is done, and really it is an unmissable experience. The acts are funny, energetic, awe-inspiring and very, very good. There's even a visit from a giant Santa Claus! In the words of Gerry Cottle himself; "We are trying to do something new, something fresh. Most circuses have taken out the animals and not bothered to replace it with anything good – we want to put the life back into it!" And put the life back into it they have.
The Gerry Cottle Turbo Circus runs right up until 5th January, with shows every day except Christmas Day.
Reviewed by Miri Teixeira
---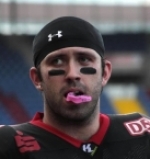 James Anderson
Born and raised in the suburbs of Swansea, Jimmy moved to Bristol back in 2004 to attend university. Passionate about live music, sport, science and nature, he can usually be found walking his cocker spaniel Baxter at any number of green spots around the city. Call James on 078 9999 3534 or email Editor@365Bristol.com.