George FitzGerald live at The Marble Factory - Bristol Live Music Review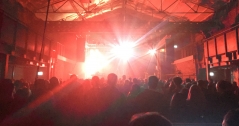 Posted on: 2018-10-30
George FitzGerald brings his new-for-2018 live set to the newly-renovated Marble Factory space.
---
The last time I saw George FitzGerald on a Bristol stage was during the 2015 In:Motion series, taking care of a three hour set and appearing on a lineup alongside the likes of KiNK, Pangaea and Pearson Sound. The tone then was decidedly heavier than it was during last night's live set at The Marble Factory but FitzGerald, armed with a now-extensive back catalogue of his own music, still kept the energy high throughout a varied live set that was a perfect fit for a Sunday night slot.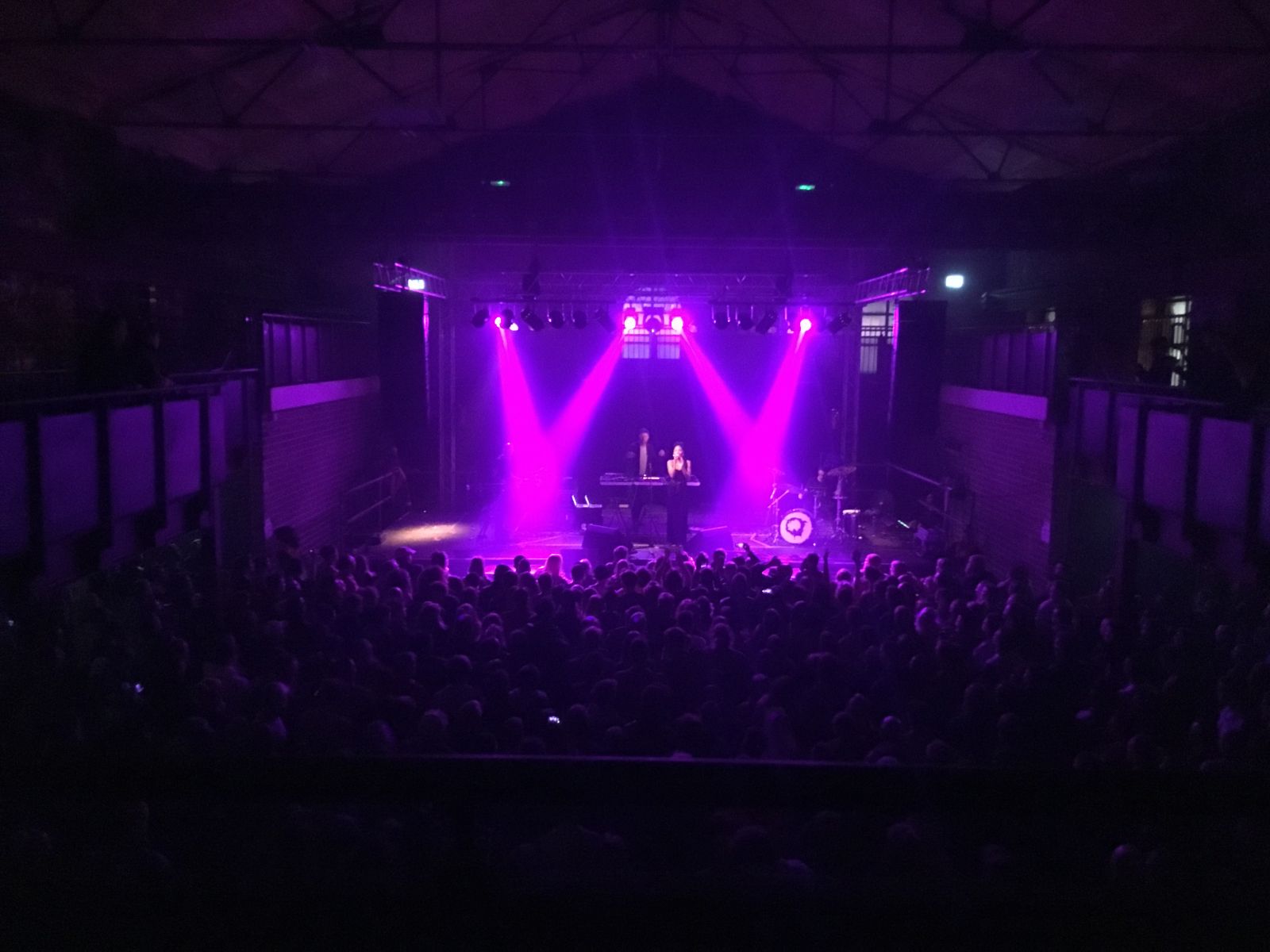 When he played at that In:Motion Nightcall event three years ago, George FitzGerald had just released his debut album, Fading Love, to widespread critical acclaim and was one of the standout electronic producers of the year by the time October rolled around. A lengthy hiatus was to follow during which he went almost completely off the radar, until he finally released his next full-length project, All That Must Be, in March of this year.
All That Must Be is exactly what you'd expect from FitzGerald - moody and, at times, emotive electronica that you can listen to at home but would also hold up in a club setting. Fast-paced and dubstep-twinged tracks like Two Moons Under are complimented by heavier inclusions like Siren Calls, and last night's live set opened with a selection of the more ambient tracks from the album.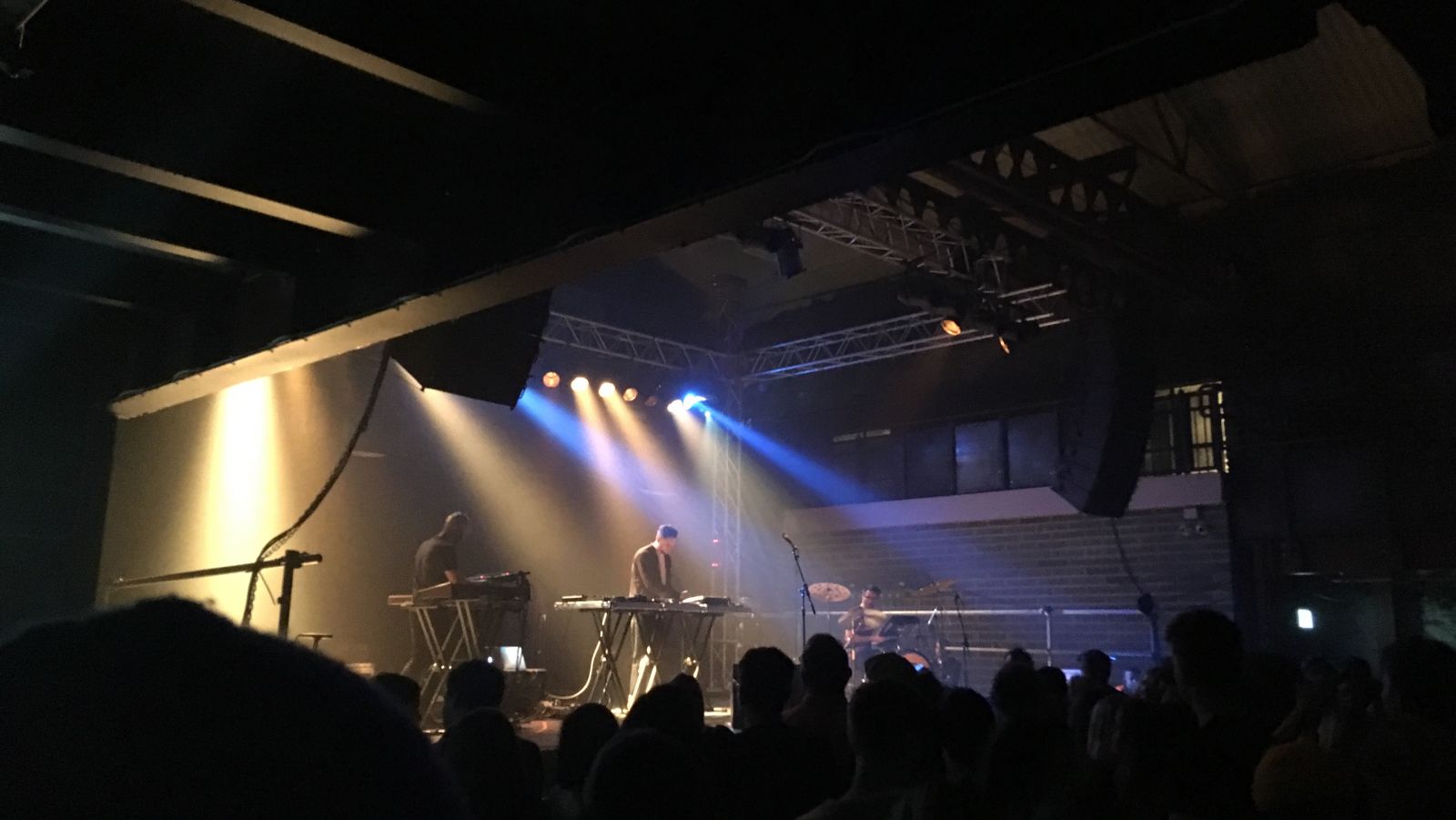 Flanked by drummer Guillaume Jambel and Mike Lesirge on the keys, FitzGerald looked at home on stage and switched the mood after about half an hour with Crystallize, one of his better-known tracks off his 2015 album, with London-based singer Obenewa taking care of the vocals. It was a shame that the venue was only about two-thirds full at its peak, but the hard-hitting keys on Crystallize got the crowd going and from there he played a couple of older tracks, including Full Circle - on which Obenewa again sung the vocal parts - and a huge techno track that I remembered from a few years ago but the name of which escapes me. Unfortunately, and not for the first time on the night, Shazam was unable to come up with the goods.
Compared with the buzz around George FitzGerald's debut album, the release and subsequent touring of All That Must Be has gone under the radar slightly, and this may be due to the underlying sense that the 2018 project is, in many ways, very similar to his first. That's not to say that it isn't good, however, and the new tracks certainly held up in The Marble Factory, the production sounding as tight as you'd expect from someone of his calibre and performed live by three accomplished musicians.
FitzGerald ended the set with some more upbeat selections, including B.I.ONiK's "Friday Is Coming Soon", but finished on a strangely flat encore - deciding on a sleepy house track was perhaps a nod to the fact that it was Sunday evening and not 4am on a Friday night/Saturday morning. The show last night was a stark contrast to the last time I saw George FitzGerald at Motion, but he got the vibe just right given the Sunday night setting and showed that even after two years out, his production is still as good as it's ever been.
---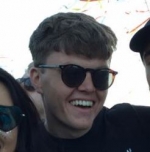 Matt Robson
Having moved to Bristol from Cornwall in 2015, Matt graduated from UWE with a degree in Journalism in 2018. He's keen on a wide variety of musical genres, as well as taking an interest in art and illustration, producing his own work in his spare time. Matt makes the most of Bristol's diverse nightlife and attends gigs and club nights regularly. Get in touch via email at matt@365bristol.com.