Fisherman's Friends: The Musical at The Bristol Hippodrome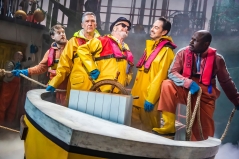 Posted on: 2023-05-04
Vivienne Kennedy reviews Fisherman's Friends: The Musical, playing at the Bristol Hippodrome until Saturday 6 May
---
Part of its first UK tour since premiering in Cornwall in 2021, Fisherman's Friends: The Musical is only in Bristol for a few short days and I really hope it comes back soon for those who miss it this time round, and those of us who would love to see it again.
When I arrive around half an hour before curtain-up, the queue outside the theatre is the longest I remember seeing (apart from possibly the morning tickets went on sale for Lion King's very first visit to the city). The front-of-house team is incredibly efficient though, so everyone is soon through the doors.
Once inside, there is an excited buzz of anticipation, making it quite difficult to work out whether I really can hear seagulls; I'm pretty sure I can.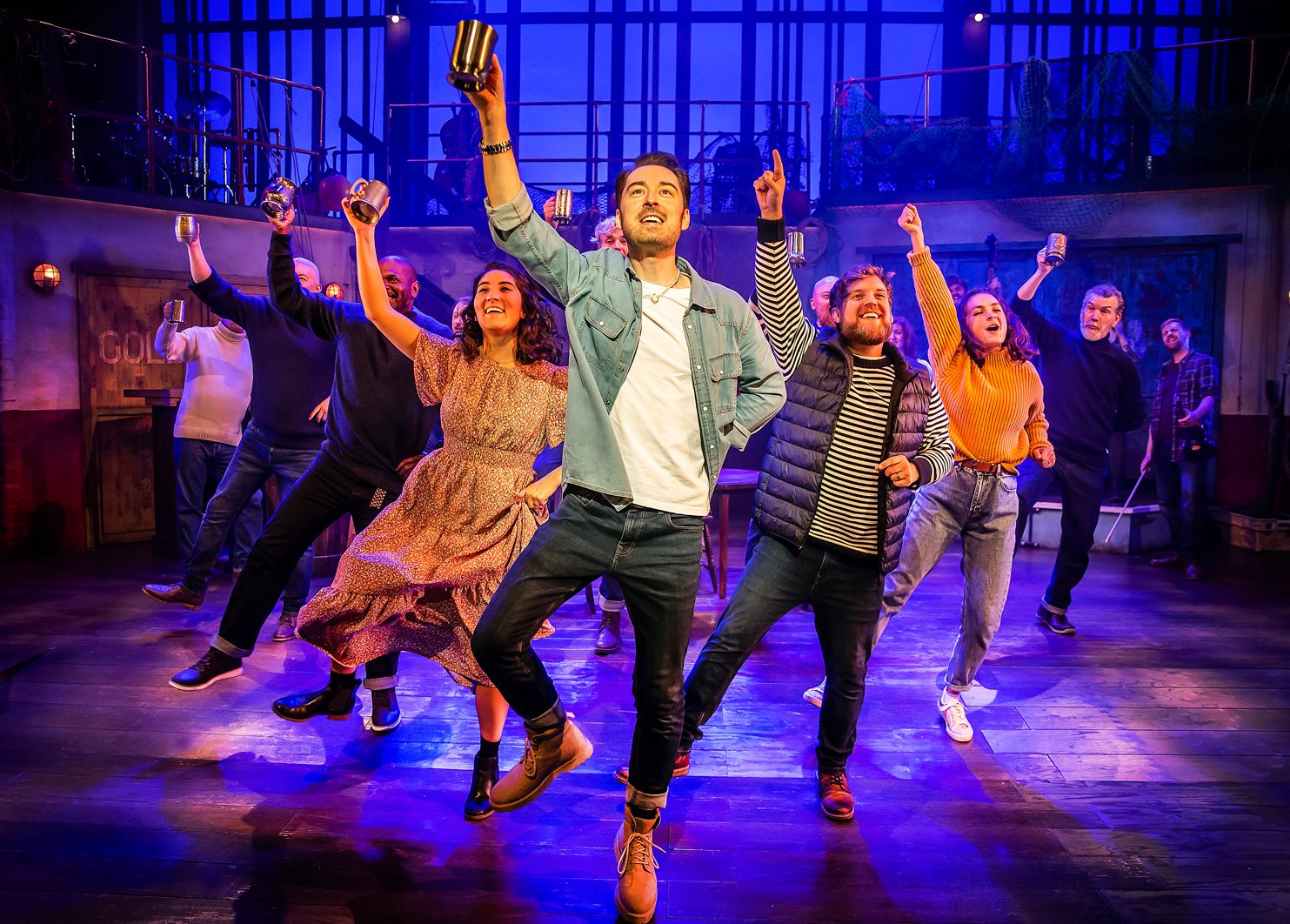 Written by Amanda Whittington, this new musical is based on the true story and music of the Cornish folk-music group Fisherman's Friends and the 2019 film about the fishing nets to album charts rise to fame of the humble buoy band who still live in St Isaac and continue with their day (or overnight) jobs when not on tour. It's a story about friendship, community, and the power of singing (similar in many ways to Welsh National Opera's Blaze of Glory!, which visited Bristol a week ago).
Packed full of shanties, there are 19 in Act One alone, Fisherman's Friends gets toes tapping from the get-go with an energetic opening number to set the scene. With a two-dozen-strong cast, including musicians, often all on stage at once, there is a lot to see, and I suspect I would notice different little details at a second viewing. Along with the songs, there is plenty of comedy and a section or two that may have made my eyes wet.
Led by Bristol Old Vic Theatre School graduate James Gaddas, the cast, which includes several Cornishmen and women, appears to be genuinely having a good time. As well as the ensemble numbers, which are joyous to listen to, I particularly enjoy the performance of Parisa Shahmir as Alwyn; what an incredible voice!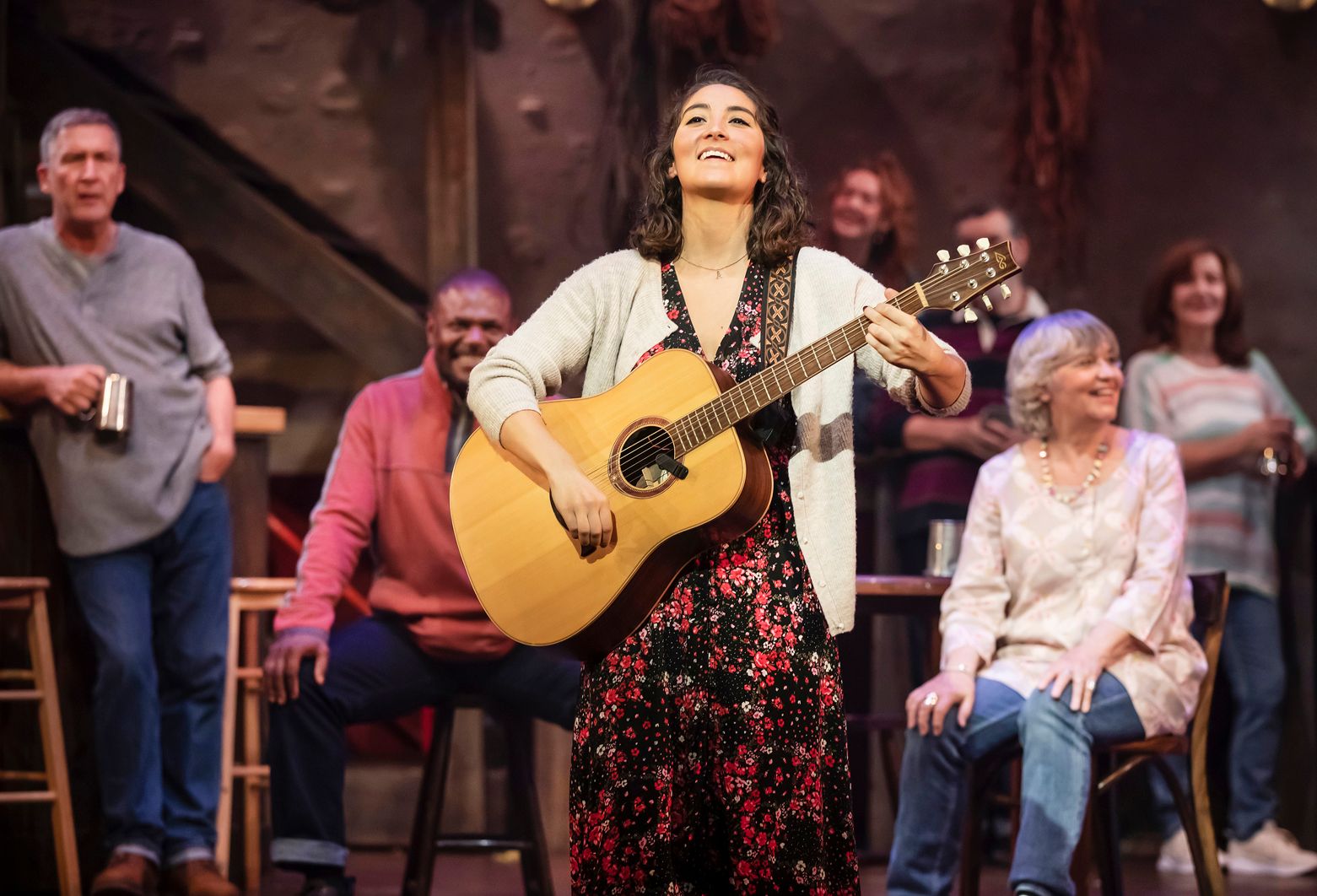 Lucy Osborne's set and costume design, with lighting by Johanna Town, is excellent, easily taking us from sea to land, pub to gay bar, and everywhere in between with just a few props moving on and off the stage.
All in all, it's a fabulous show, well-deserving of the very enthusiastic standing ovation it receives, plus five stars from me. Get tickets if you can! Visit The Bristol Hippodrome website for further information and to book online.
Aside from my review, I notice in the programme the role of Ann being a job share for Mel Biggs and Hazel Askew. I can't imagine a touring theatre company being the easiest place to find flexible working arrangements, so if this is as big a deal as I suspect it is, kudos to ROYO for making it happen.
---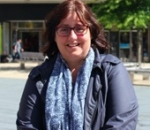 Vivienne Kennedy
Vivienne Kennedy says she lives and works in Bristol but sleeps in Weston-super-Mare, which is where she's actually lived pretty much all her life. During the day, she is Head of Broadmead BID (Business Improvement District), supporting retailers in Bristol Shopping Quarter. Away from work, she's been reviewing theatre, music and art in Bristol for more than 12 years and is rarely happier than when watching a good show at the Hippodrome or Old Vic.