Dropout Disco: Multiverse at Lakota Bristol - Review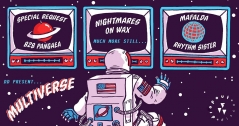 Posted on: 2019-02-05
Dropout Disco put the Lakota complex through its paces with their first party of 2019.
---
With reconstruction already underway on the Carriageworks building and talks of redevelopment on the sites of both Blue Mountain and Lakota, the future of Stokes Croft as the hub of Bristol's underground music scene is becoming increasingly uncertain. All we can do for now is hope that the city's favourite party collectives continue to deliver the goods and keep drawing crowds to the area, and Dropout Disco were more than happy to oblige this weekend as they invited Nightmares on Wax, Pangaea, Special Request, Mafalda and Rhythm Sister to Lakota for their first event of the year.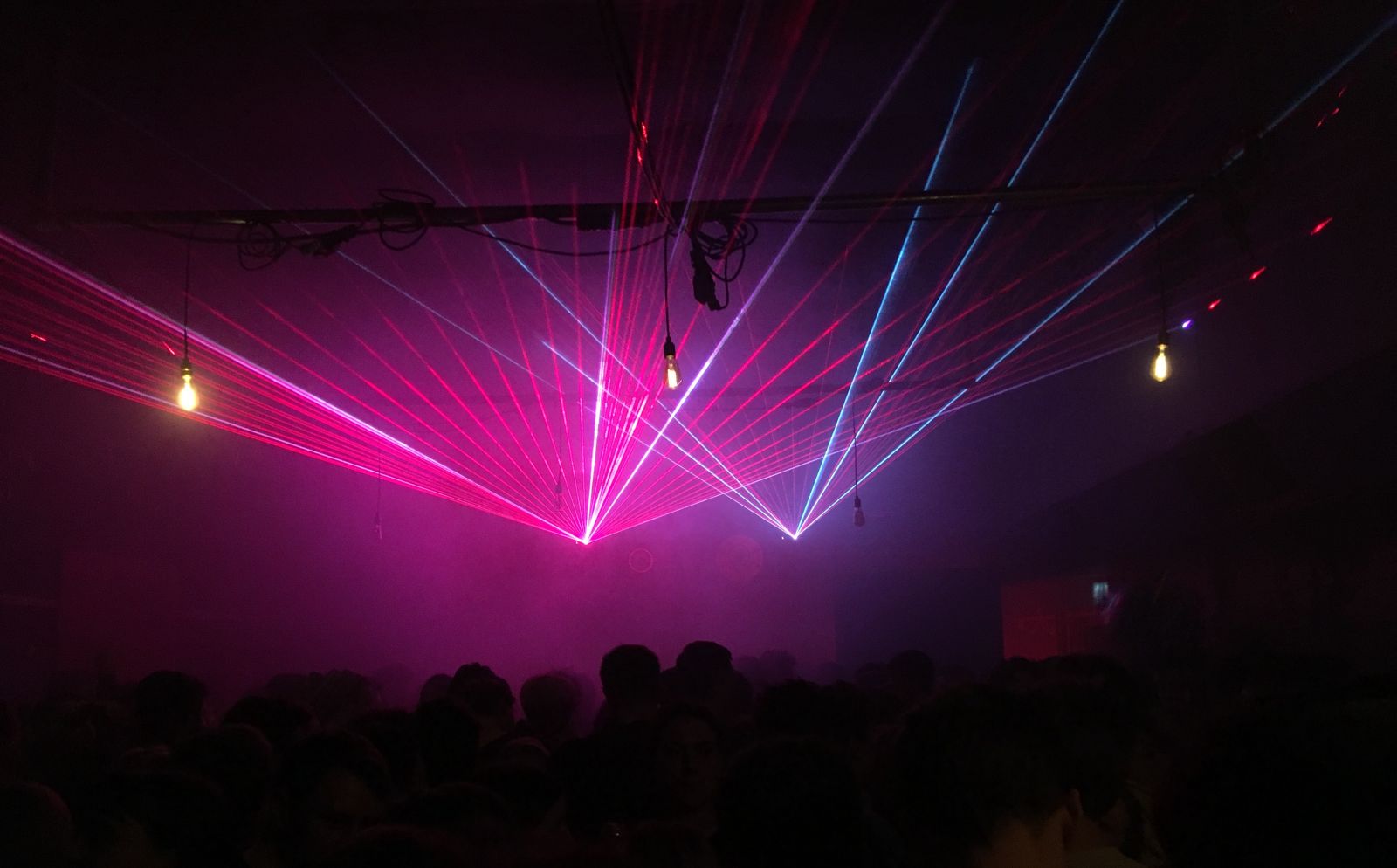 We arrived just in time for Rhythm Sister's b2b2b set in the Coroners Court room two on Saturday night, with Bristol DJs Ellie Stokes and Jess Farley lining up alongside London-based selector Eliza Rose in the buildup to Pangaea's hotly-anticipated b2b headline set with Special Request. Portuguese export Mafalda in the Lakota main room was a stark contrast to the moodier techno cuts of the all-female collective, as she warmed up for headliner Nightmares on Wax with feel-good track selections like Makam's 'Good To You', Ezra Collective's tropical groover 'Juan Pablo' and 'Bury My Body' by Al Kooper.
Proceedings were split evenly in two between Lakota and the Coroners Court with disco and house in one and heavier techno in the other, but moving around the club was difficult all night. Lakota isn't the easiest club to navigate thanks to crowded corridors and busy bar areas, and in trying to get a taste of both headline acts during their overlapping three-hour sets we ended up spending far too long moving through crowds and trying to get from one room to another.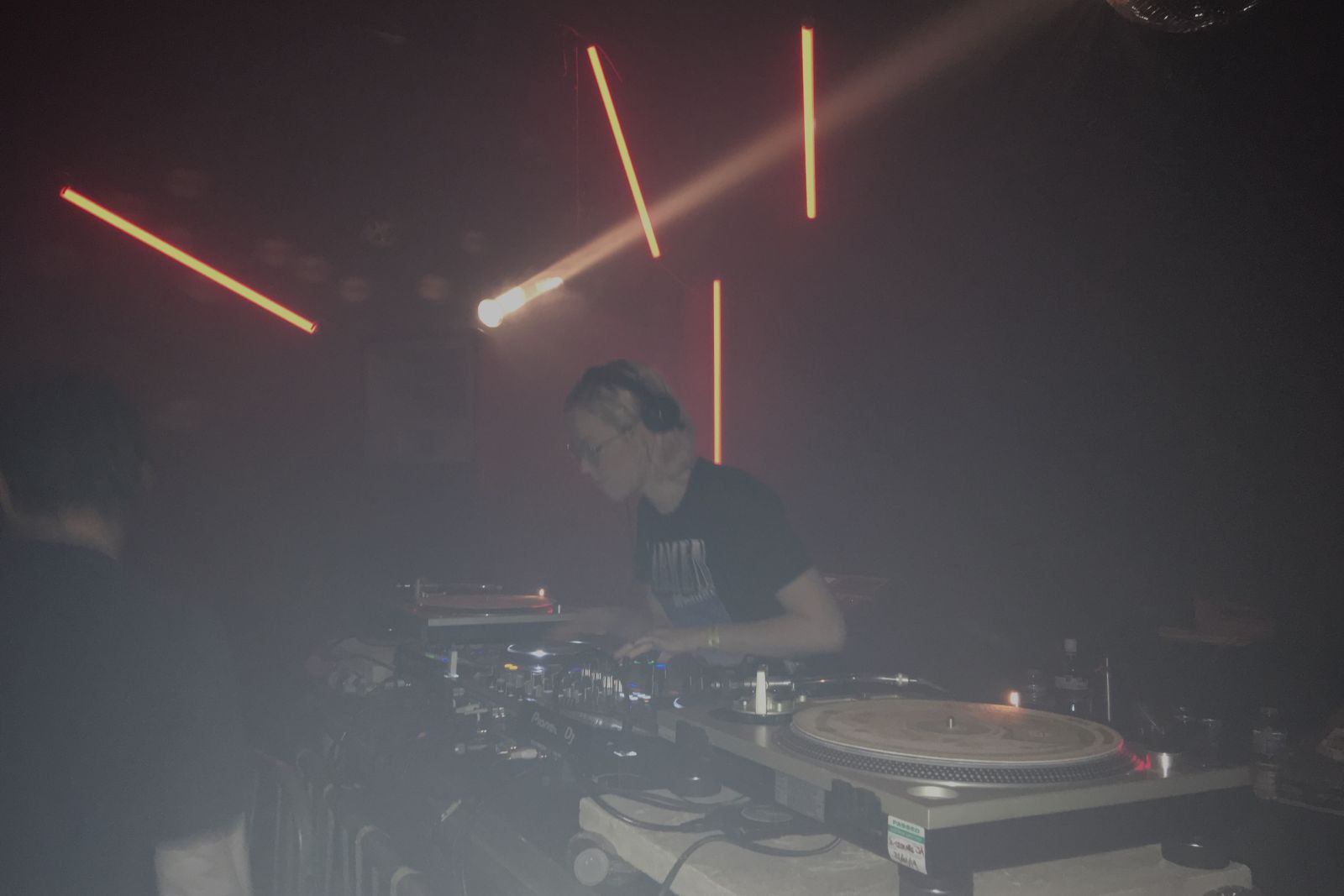 That said, main headliner Nightmares on Wax was at his carefree best as he took over Lakota from 2am, breezing through an uptempo house tracklist that included tunes from the likes of Joey Negro, Sean Escoffery and Fat Freddy's Drop. The renowned Leeds-born producer cut a relaxed figure in the booth and kept the vibes up throughout, personifying the atmosphere that Dropout Disco has come to be known for in Bristol.
Pangaea and Special Request came up with the goods too as they played a commanding b2b set in the Coroners Court, mixing huge tracks like Pedestrian's 'Pick Your Shots Clean' and 'What' from Bruce's acclaimed 2018 album Sonder Somatic with some upcoming Special Request releases and trademark Pangaea bangers. Their closing track was a standout moment, a break-laced edit of Twangle Frent's euphoric 'U-Ziq', apparently due for release by Special Request later this year.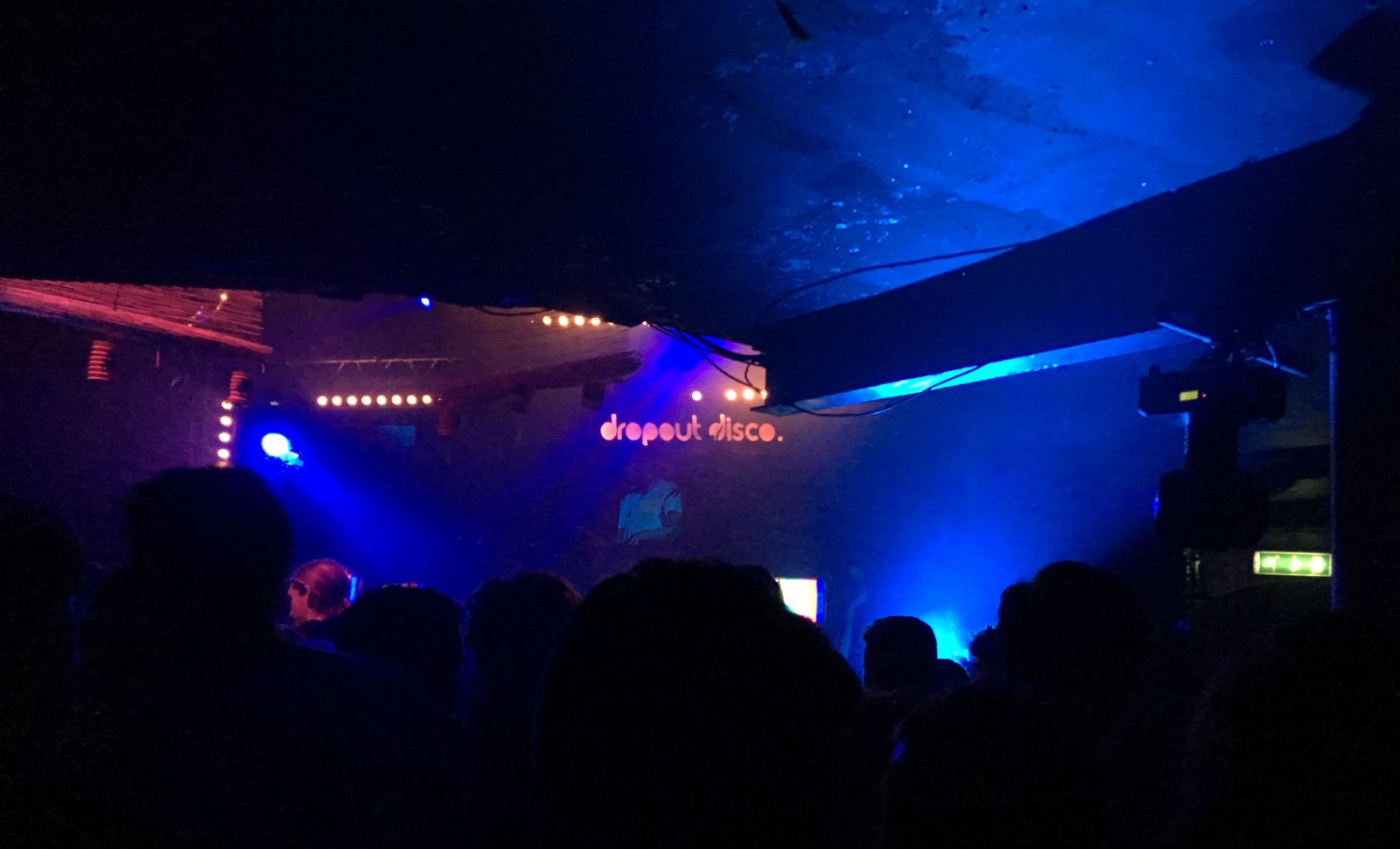 Entry to Lakota on Saturday night was slow - Multiverse was very nearly a complete sell-out - and my first visit to the club in almost a year acted as a quick reminder of what it was that turned me off the last time I went. Whether tickets are oversold, bar staff are slow or people are just long, getting around Lakota can be a drag and has a major effect on the overall atmosphere of the parties there. Take nothing away from Dropout Disco - this lineup was a huge draw for a struggling Stokes Croft and there were to be no complaints about the music - but Lakota might not be the best fit for the next one.
---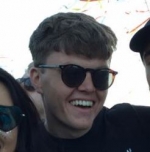 Matt Robson
Having moved to Bristol from Cornwall in 2015, Matt graduated from UWE with a degree in Journalism in 2018. He's keen on a wide variety of musical genres, as well as taking an interest in art and illustration, producing his own work in his spare time. Matt makes the most of Bristol's diverse nightlife and attends gigs and club nights regularly. Get in touch via email at matt@365bristol.com.