Drive Your Plow Over the Bones of the Dead review at Bristol Old Vic

Posted on: 2023-01-25
..a force to be reckoned with, asking hard questions and forcing us to think about our answers, whether we're proud of what they'd be or not
---
Drive Your Plow Over the Bones of the Dead runs at Bristol Old Vic until 11 February 2023. Naomi Weeks gives her take on the performance below.
As lead actress Kathryn Hunter makes her way across the stage dressed in purple joggers with plastic bag in hand, you'd be forgiven for thinking that Drive Your Plow over the Bones of the Dead starts with an informal message from a cast member about not using your phone during the production. Indeed, the stage lights not yet dimmed, the assumption I felt when the play began was just that - and it took a moment for me to settle in fully to the immersive atmosphere as Hunter begins the first of her many epic monologues. But stay with me - what is about to take place on the stage of the Bristol Old Vic is pure mastery; a gripping, visceral interpretation of Olga Tokarczuk's novel which will stay with you long after the curtain has fallen.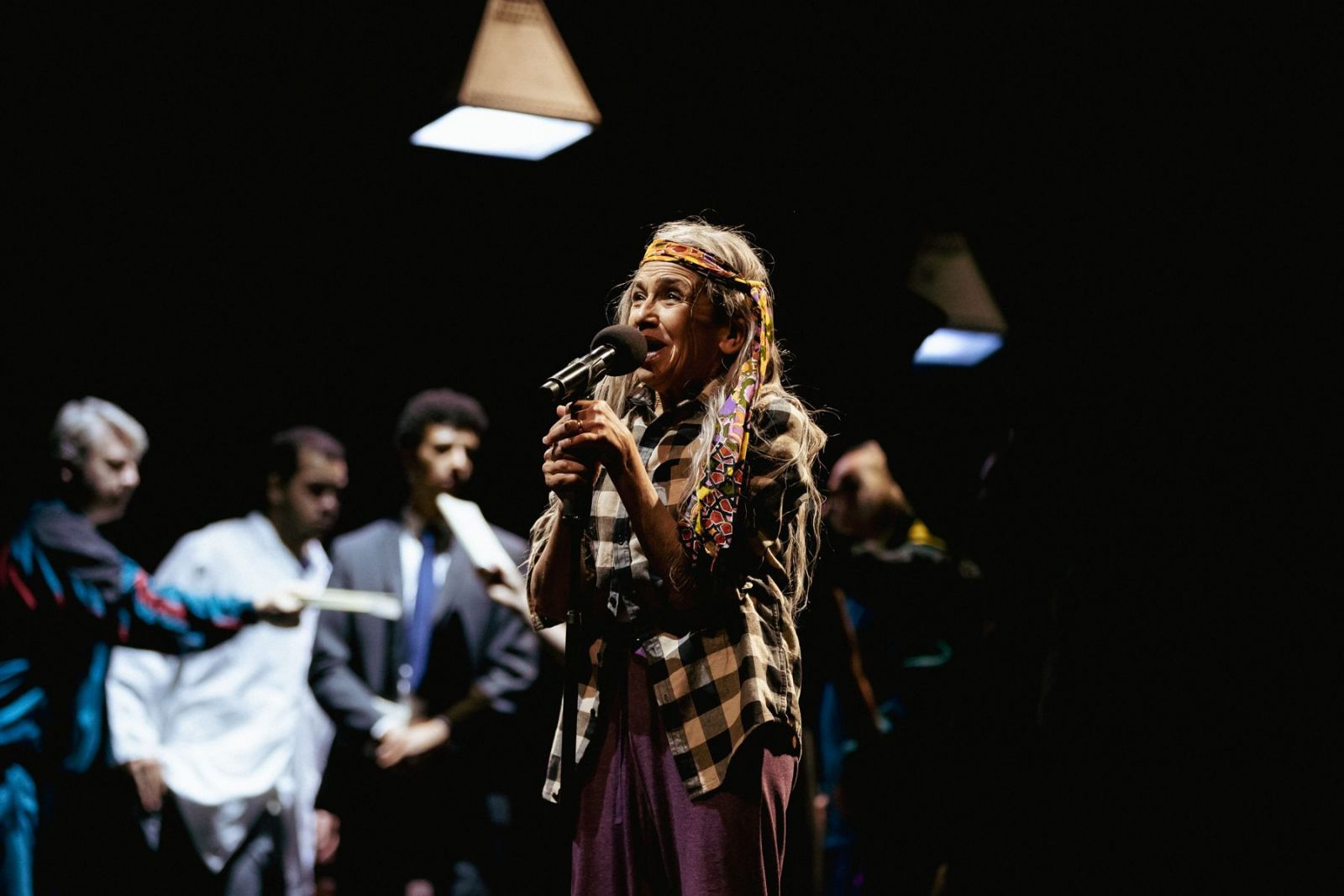 Set in the Polish mountainside near the Czech-Polish border, the play begins with a perplexing death, which local resident Janina Duszejiko (Kathryn Hunter) finds herself dragged into. As the play progresses, more men from the local hunting club are found dead in mysterious circumstances, with one curious element linking all the crime scenes: the local animals. Quite specifically, the animals they hunted for sport, or reared for fur, or dismissed as 'without soul' and therefore without consequence when they are cruelly picked off from the 'hunting pulpits' for recreation.
Is it purely coincidence that these hunters are being killed off without mercy or guilt just as they once hunted the local wildlife, or is there something larger, darker and unimaginable at play here? Janina certainly seems to think so and sets out to convince her community that it was the animals, the deer, the foxes, the local beetles - that committed these crimes as punishment for humanity breaking its harmony with nature. After all, what is the difference between killing a human and killing an animal? Is our place in the ecosystem as far removed as we would like to think?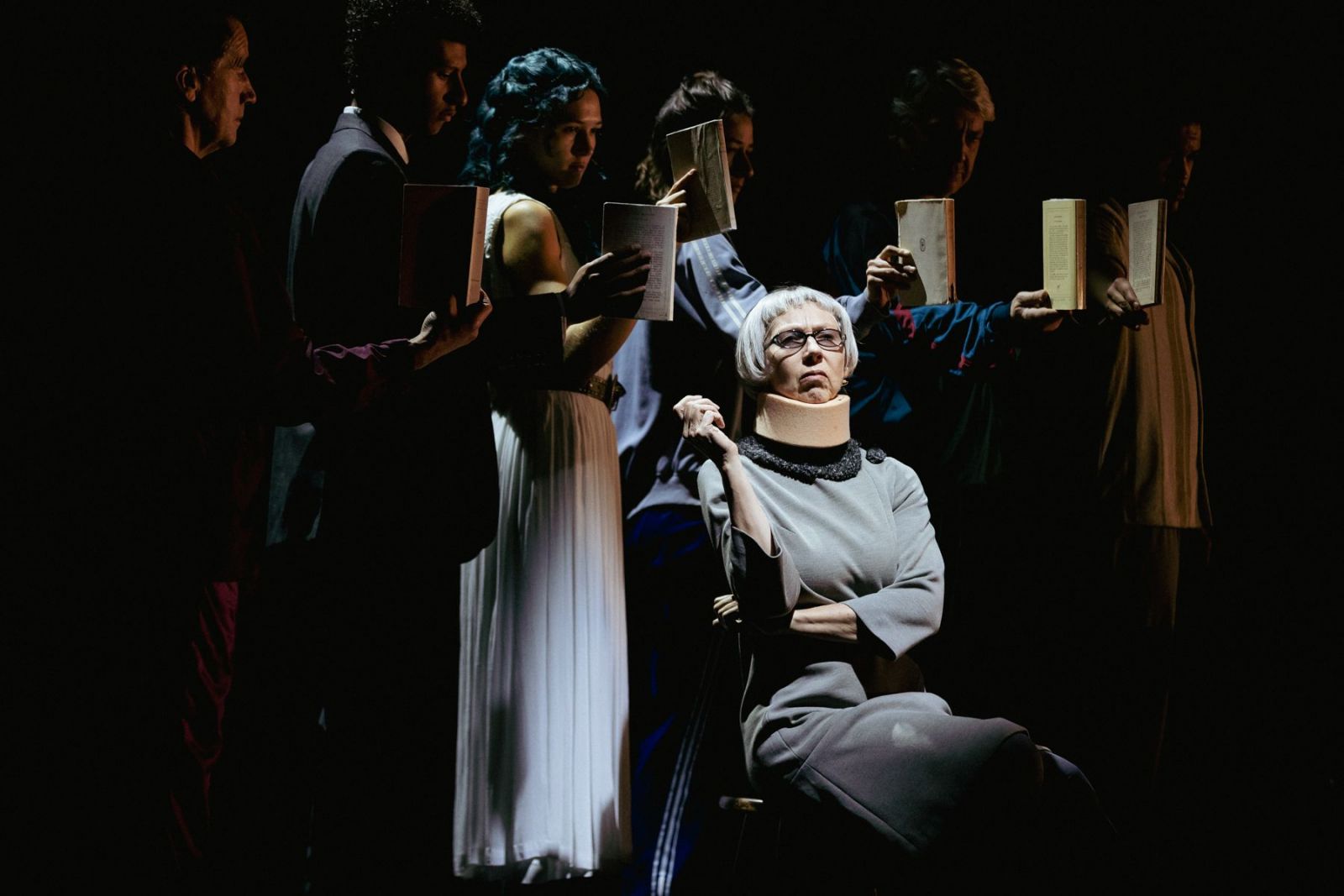 As Janina attempts to persuade her neighbours, friends and the local police round to her realisation, the underlying narrative becomes a melting pot for the questions that arise when speaking about humanity's relationship with animals and nature. Why is animal butchery not a crime, if murder is? Why can't animals have 'souls'? Why is treating your domesticated dogs as your children dismissed as madness and why do we simply not care that our harmony with nature is lost?
Paired with stark, striking set design and a formidable cast, Drive Your Plow over the Bones of the Dead is truly a force to be reckoned with, asking hard questions and forcing us to think about our answers, whether we're proud of what they'd be or not.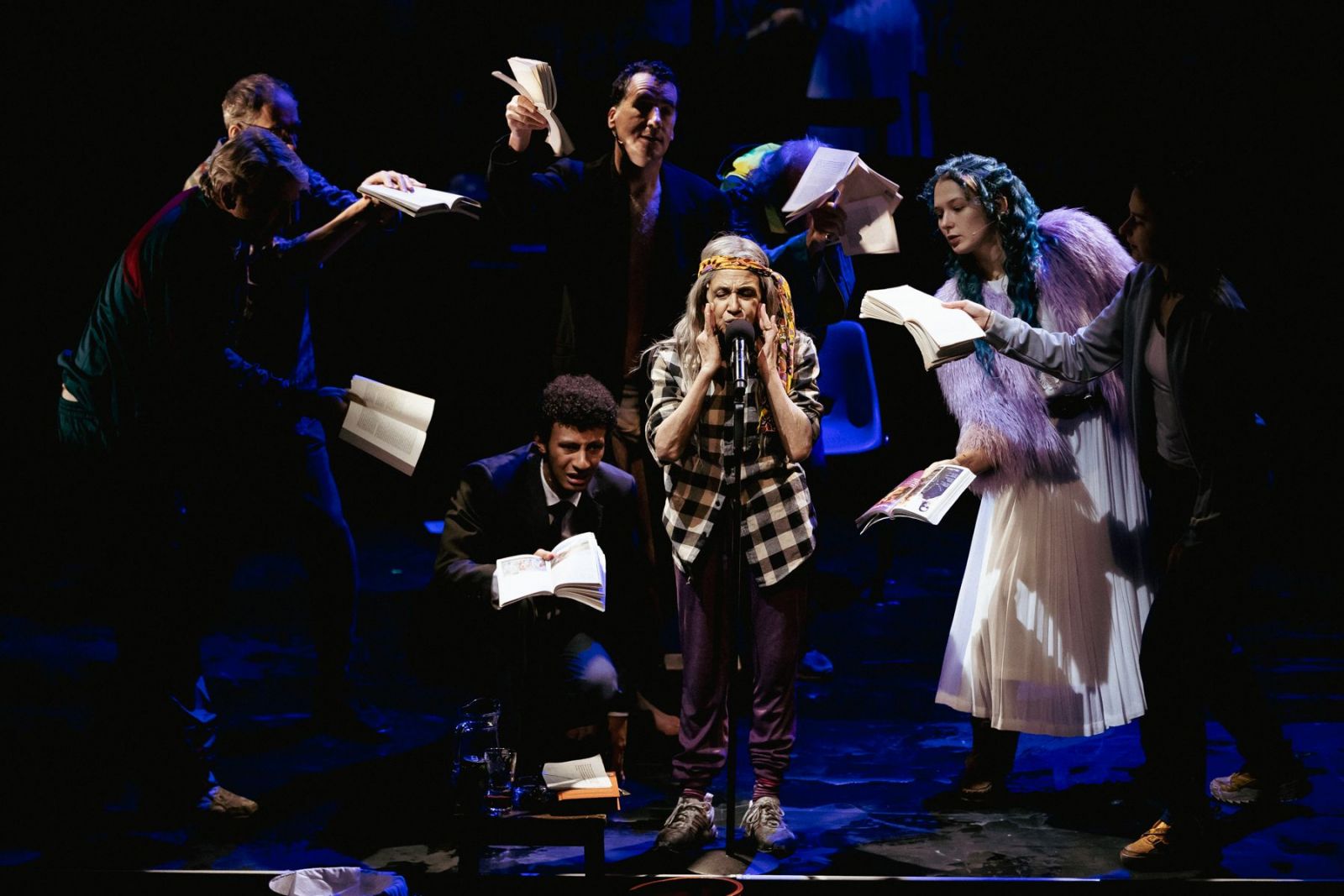 Photo Credits : Camilla Adams
---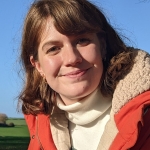 Naomi Weeks
Naomi is the Marketing and Publicity Manager at b small publishing, a children's book publisher specialising in dynamic young fiction. In her spare time, she enjoys writing, life drawing and finding weird and wonderful events to go in and around Bristol.