Dot To Dot Festival - Live Music Review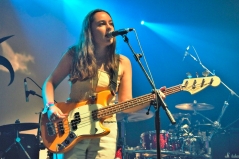 Posted on: 2019-05-30
The contrast summed up the day nicely, and wrapped up the kind of breathtaking - and superb value - day of music that we have come to expect from this festival.
---
New music showcase Dot To Dot brought a wealth of talent to Bristol on Saturday, with gig-goers spoilt for choice across the multi-venue event. Taking place at the same time as Love Saves The Day over at Eastville Park, the city was in the grip of music fever with pretty much every music venue in town hosting a day-long programme of artists as part of Dot To Dot's line-up of underground and emerging bands.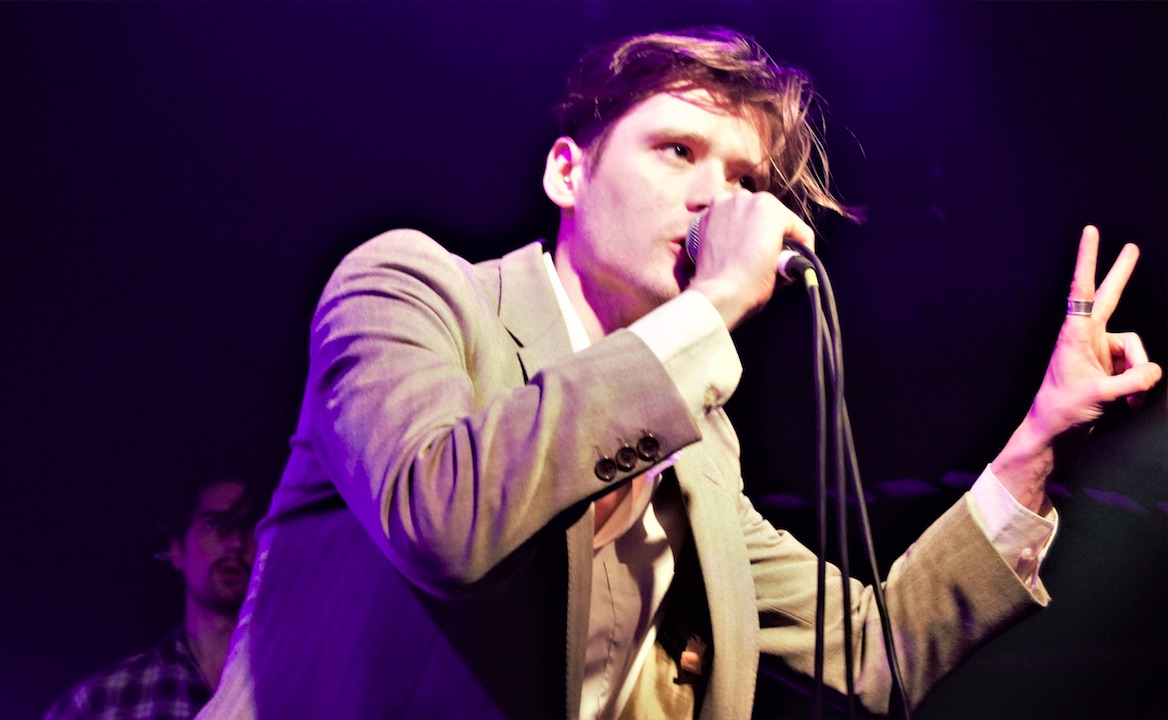 Our trawl of the streets started at the good ship Thekla where we caught Nottinghamshire four-piece Do Nothing. Bringing a raucous and decidedly quirky sound, there is more than a touch of Talking Heads about them, albeit with a fresh and urgent edge. There is also a supercharged buzz that gives a real sense that we'll be seeing a lot more of them in the near future.
Hailing from Devon, singer-songwriter Alice Jemima's music has an altogether different vibe. Sugary-sweet vocals over a mix of synth drum-beats and guitar, her songs are hypnotic and hightly engaging, with latest tune 'Icarus' sounding particularly slick. Early birds flocked to The Fleece in numbers for her set.
Speaking of which, there were serious queues of people waiting to get a glimpse of Man & The Echo for their appearance at Rough Trade. Tight and spiky, there's something very special about the North-West four-piece, with the highlight of their set being the strikingly on-the-button 'A Capable Man'.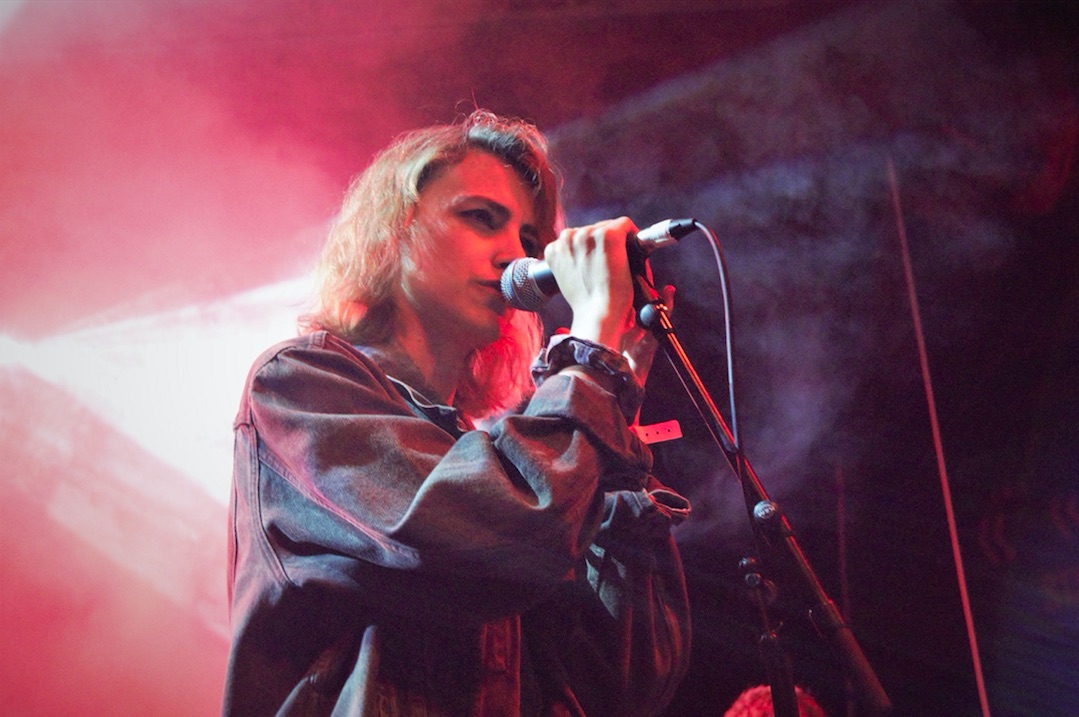 Across the road at SWX, Bristol band Swimming Girls showed their impressive progression, stepping up from last year's D2D slot on a smaller stage to masterfully take on the main space at what is the event's second-biggest venue. The band - fronted by lead singer Vanessa Gimenez - has clearly grown in confidence and it really shows, with some excellent material to boot, including 'Back Of Your Car' and '1 2 Many'. There were more very strong female performances at the same venue too, with Aussie songsmith Alex Lahey, accomplished Bristol-born performer Lauren Aquilina, and the soulful newcomer Rachel Chinouriri all particularly standing out.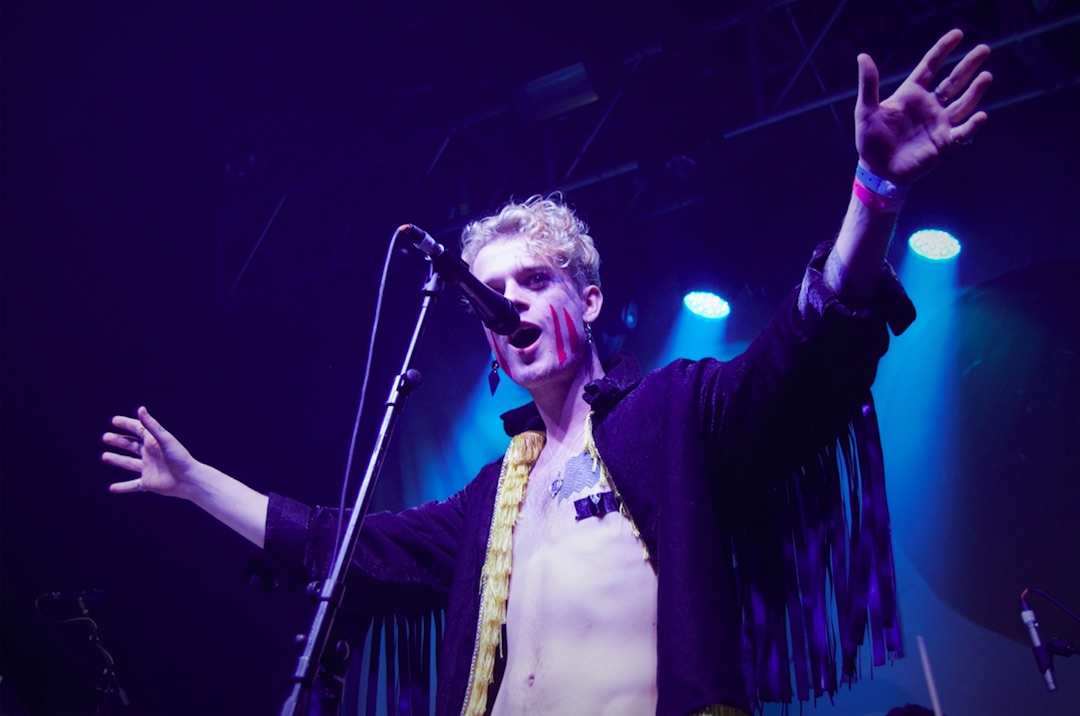 Elsewhere, there was a larger-than-life set from pop-rockers King No-One, whose DIY passion and committment is starting to earn them the recognition it deserves. Frontman Zach Lount was hugely impressive as they delivered a stomping set of tunes, including crowd favourite 'Alcatraz'. They were followed on the o2 Academy stage by The Orielles and Swim Deep, both of which have evolved into highly polished alt-pop acts and can expect their profiles to continue to grow if these performances are anything to go by.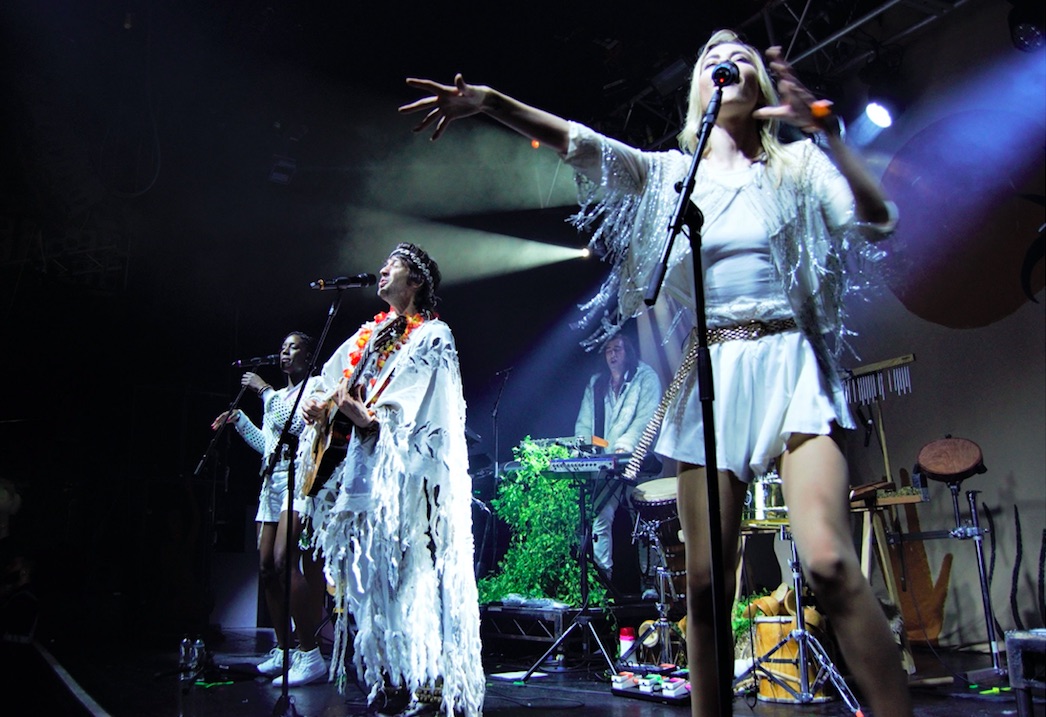 Headliners Crystal Fighters really did bring the sunshine, with a fun-filled and ridiculously energetic performance that had the whole venue literally jumping. It was hard not to get swept along in their euphoric, party sound, and they reaffirmed quite why they have such a solid reputation when it comes to their live show.
For those with the stamina to still be going at this point, there were more late treats to come, not least Swedish punk-rock crazies Viagra Boys who had the Thekla quite literally rocking, while across town at HY Brasil Music Club, local band Cousin Kula took an altogether smoother approach with their mesmerising fusion of styles and next-level musicianship. The contrast summed up the day nicely, and wrapped up the kind of breathtaking - and superb value - day of music that we have come to expect from this festival.
Tickets for Dot To Dot 2020 are on sale now, priced £15 here.

---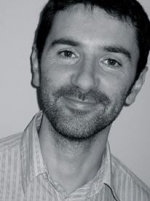 Martin Allen
As a lifelong music obsessive, Martin brings his extensive journalism experience to bear on reviewing some of the many gigs that make Bristol's music scene one of the liveliest in the country. Originally from London, he spends his time following AFC Wimbledon, tormenting his children with Dad Jokes, and getting out to see as much live music, comedy and theatre as possible.