Dodie at the O2 Academy Bristol - Live Music Review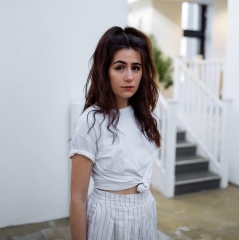 Posted on: 2019-03-15
Not only were all the acts sensational, but it was also a privilege to be a part of such a devoted audience, who demonstrated their love and appreciation for all of tonight's artists so powerfully.
---
Arriving at the O2 Academy in Bristol, I stared in disbelief at the massive queue of enthusiastic fans waiting to see their favourite artists. Tonight is first UK show of Dodie's Human tour, and it is completely sold out - a theme matching the tour of her previous EP 'Intertwined'.
Once in the venue, the atmosphere is electric with anticipation and excitement. The majority of the audience are young women approximately aged between 16-25, and it is fantastic to see so many LGBT pride colours being displayed in the forms of flags, t-shirts, garlands and glitter. You could already sense the fans' love and support for the acts we are about to see.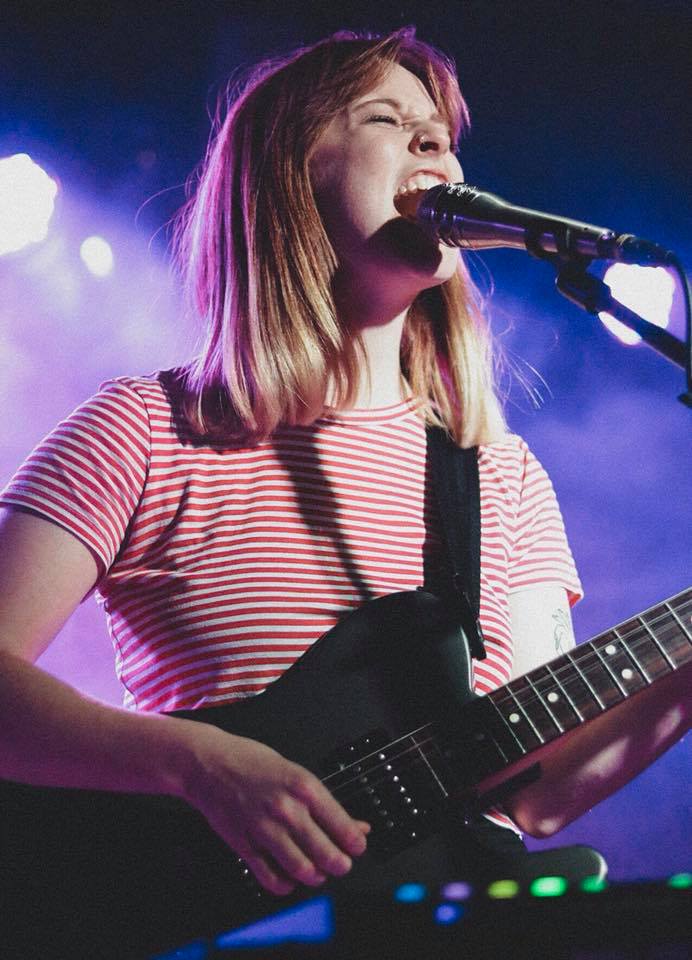 With an almost startlingly loud cheer from this already spirited crowd, Orla Gartland took to the stage. Kicking off with 'Between My Teeth' it became clear how ready the crowd were for this performance. Orla's upbeat, happy melodies had everyone's hands up and clapping to the second song 'Lonely People'. Following encouragements from Orla of "So rad" and "Whose been hacking my drop box?", the energy in the room was undeniable. The set carried on with so many of the audience singing along, that Orla decided to do the classic move of splitting the audience in half, and got us to be her backing singers for 'Why Am I Like This?'. What resulted was actually a beautiful harmony concluding with Orla exclaiming "Good voices Bristol!... the Bristolian accent, the most exotic of them all!".
Further songs such as 'Overthinking' and 'Flatline' were met with positive whooping and cheering. As Orla finished off her set, I don't think there was a single person there who wasn't literally jumping. Orla has an excellent voice, a creative flair for song writing, and an energetic stage presence – it was a pleasure to witness, and a perfect start to the show.
Next up were the up and coming Kawala, with their enchanting, island indie-pop energy. Kicking into their first few tracks, it was obvious that the crowd weren't as familiar with this act as they were the previous. However, this did not stop anyone from bouncing around and singing along where possible. The band members were obviously all very comfortable with each other, and had a wonderful relaxed rapport that they extended to the crowd. Laughing and joking around about being rubbish at dancing and having dances off with the audience, they all seemed so relaxed that you could easily, but mistakenly, believe these guys had been performing in large venues for years.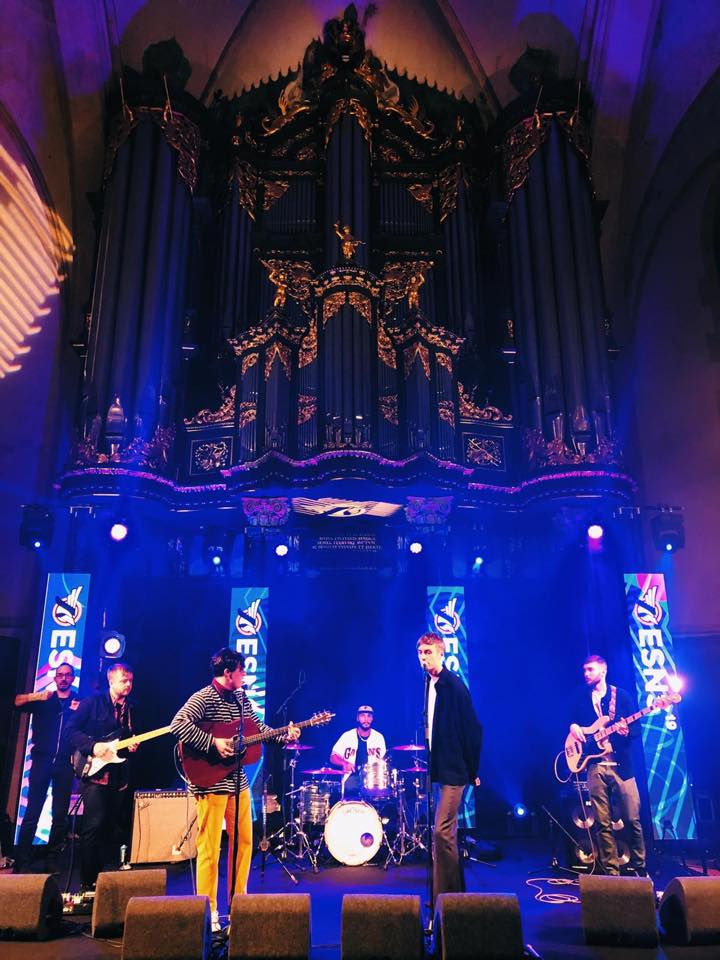 Their set included fantastic songs, such as the rhythmic 'Do It Like You Do', followed by the slower 'Mighty River', which included a stunning a cappella section – these boys can really sing! A genuinely epic number, funnily enough entitled 'Epic', had the whole audience swaying and dancing in time. Quoting a teenage lad next to me in the crowd – "Kawala were stellar! A tight and on-point performance." Definitely a band worth keeping an eye on.
Now, time for the main event, the act that everyone had been waiting for – the amazing Dodie! The audience waited with bated breath, the tensions and emotions were tangible as the band made their way out onto the stage. As Dodie appeared the noise from the crowd can only be described as a mass eruption – cheering, clapping, screaming. Then an astonishing phenomenon – as soon as Dodie began to sing, the entire audience went quiet. It was one of the most awe-inspiring demonstrations of respect for an artist, and fellow audience members, I have ever seen. Everyone was there to listen and support Dodie, and she was obviously very moved and humbled by the experience.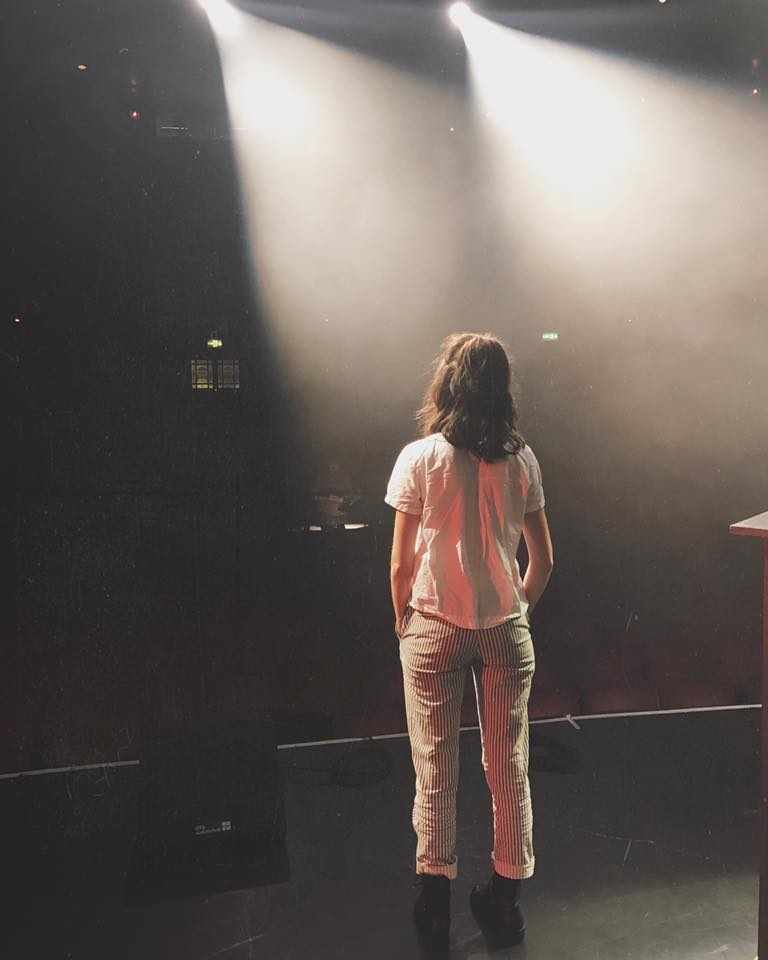 Dodie kicked into her well-love songs such as 'Human', 'If I'm Being Honest' and '6/10'. It was great seeing how she interacted with the audience on such a personal and vulnerable level. She is obviously brilliantly talented, and yet still honest about the various struggles she has faced over the years, something she weaves into her songs effortlessly. The entire audience were completely captivated by her and her emotive music – cheering and screaming as soon as a song had finished. I saw a number of people literally overcome with emotion, her accessible songs being an outlet for their own suffering. It was an incredibly moving experience.
As her main set came to a close, Dodie decided to lift the mood with her more 'happy' songs, reminding everyone that "there will be a day when you can say you're okay and mean it". In the well-deserved encore, the upbeat "In the Middle" had everyone dancing and singing their hearts out. We were a surprisingly tuneful crowd!
In summary, this show was one of the highlights of my year so far. Not only were all the acts sensational, but it was also a privilege to be a part of such a devoted audience, who demonstrated their love and appreciation for all of tonight's artists so powerfully.
---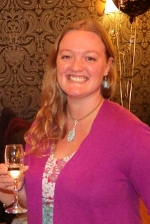 Jacqui Barton
Raised in Bristol, Jacqui has been an active resident of this great city for most of her life. Passionate about travel and exploring different cultures, she enjoys exotic cuisine and is an avid fan of musical theatre, comedy and dance. With a truly eclectic love of music, she attends many gigs throughout the year, from up and coming local artists to large international festivals.