Disney's The Lion King at The Bristol Hippodrome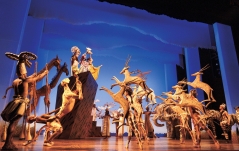 Posted on: 2023-05-25
"More to see than can ever be seen…"
---
That Tim Rice lyric, from Elton John's The Circle of Life, sums up The Lion King well. The production uses not just the stage but the aisles, boxes, and the space above the audiences' heads. At times there is so much going on, you just don't know where to look, and I find my head almost spinning as I try to take everything in.
The Lion King follows the journey of the young lion Simba, from being presented to his future kingdom at Pride Rock, through his childhood, to the moment he runs away, believing himself to be responsible for the death of his father Mufasa.
As he grows up, we see him enjoy teenage frolics with his friends, meerkat Timon and warthog Pumbaa, fully onboard with their motto Hakuna Matata, before his eventual return to the Pridelands to overthrow his evil uncle Scar and take his place as king.
The Circle of Life is completed when his childhood friend Nala joins him on Pride Rock to present their own cub to their subjects. Accompanied by a live orchestra, the large ensemble cast take on a multitude of roles, a lion in one scene might be part of the savannah in another, and a hyena or flock of birds in the next. It's hard to tell how many people are on stage as the clever use of masks and puppetry multiply the numbers.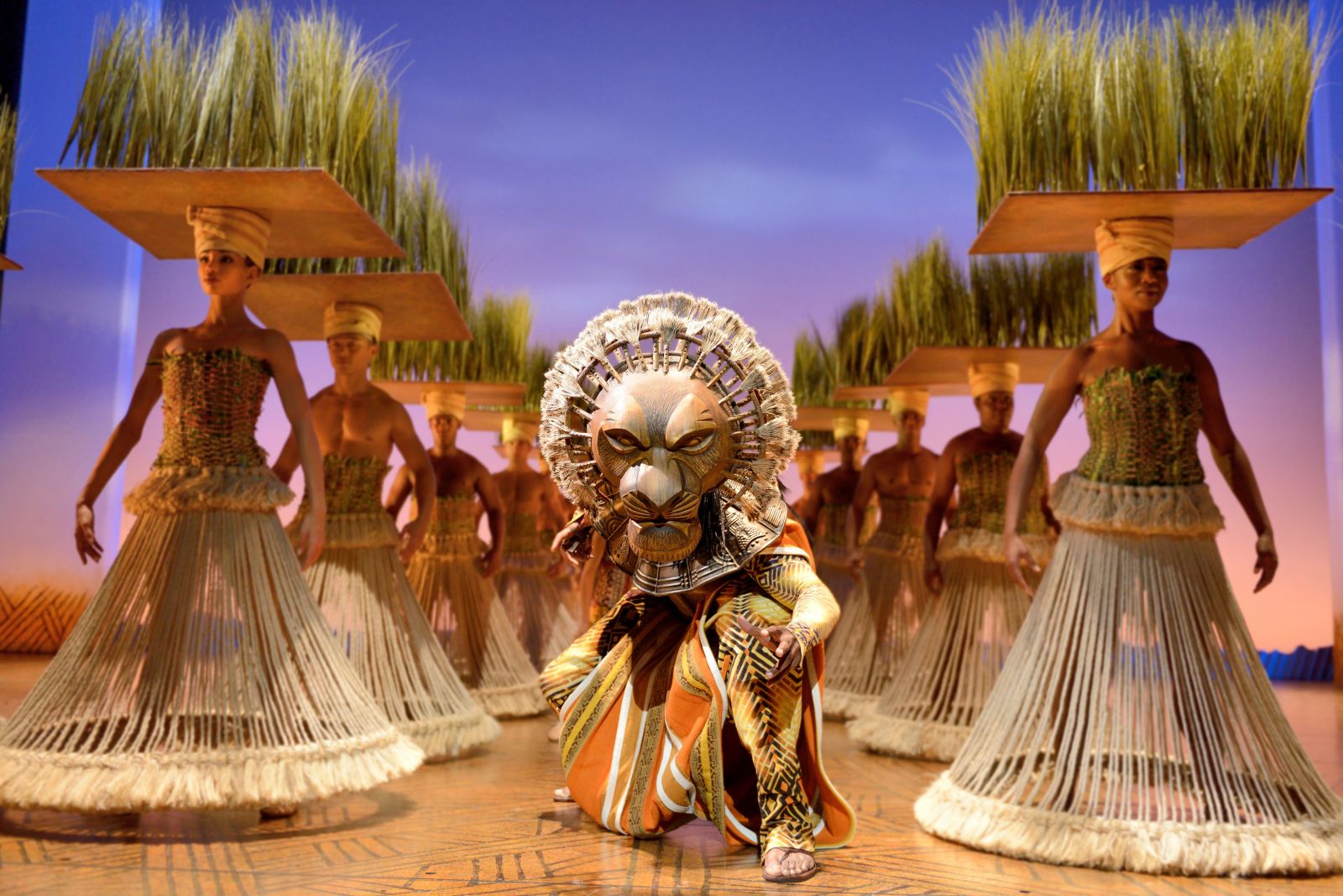 I particularly enjoy watching Scar, brought to evil life by Richard Hurst, and Zazu, the red-billed hornbill, played by Matthew Forbes, who serves as major-domo to the king and has some of the funniest lines. Zodwa Mrasi, playing Rafiki on press night, is also very watchable and has an incredible voice.
A shout out too for young Simba and Nala, played by Vidar Soluade and Adreanna Steventon-Todd; leaving the theatre, I hear several people in the audience comment what a shame it was they were unable to join in the final bows and I hope someone lets them know just how fast we all get to our feet to deliver a rousing standing ovation.
The Lion King has everything you could want from a musical including drama and tragedy alongside toe-tappingly good music and laugh-out-loud comedy, plus a handful of local references and a subtle reminder of another of Disney's popular animation-to-stage adaptations. It is a feast of colour and sound, nothing short of spectacular, and I can't recommend it highly enough.
Age Guidance: The Lion King is recommended for ages 6 and up. Children under 3 years of age are not permitted.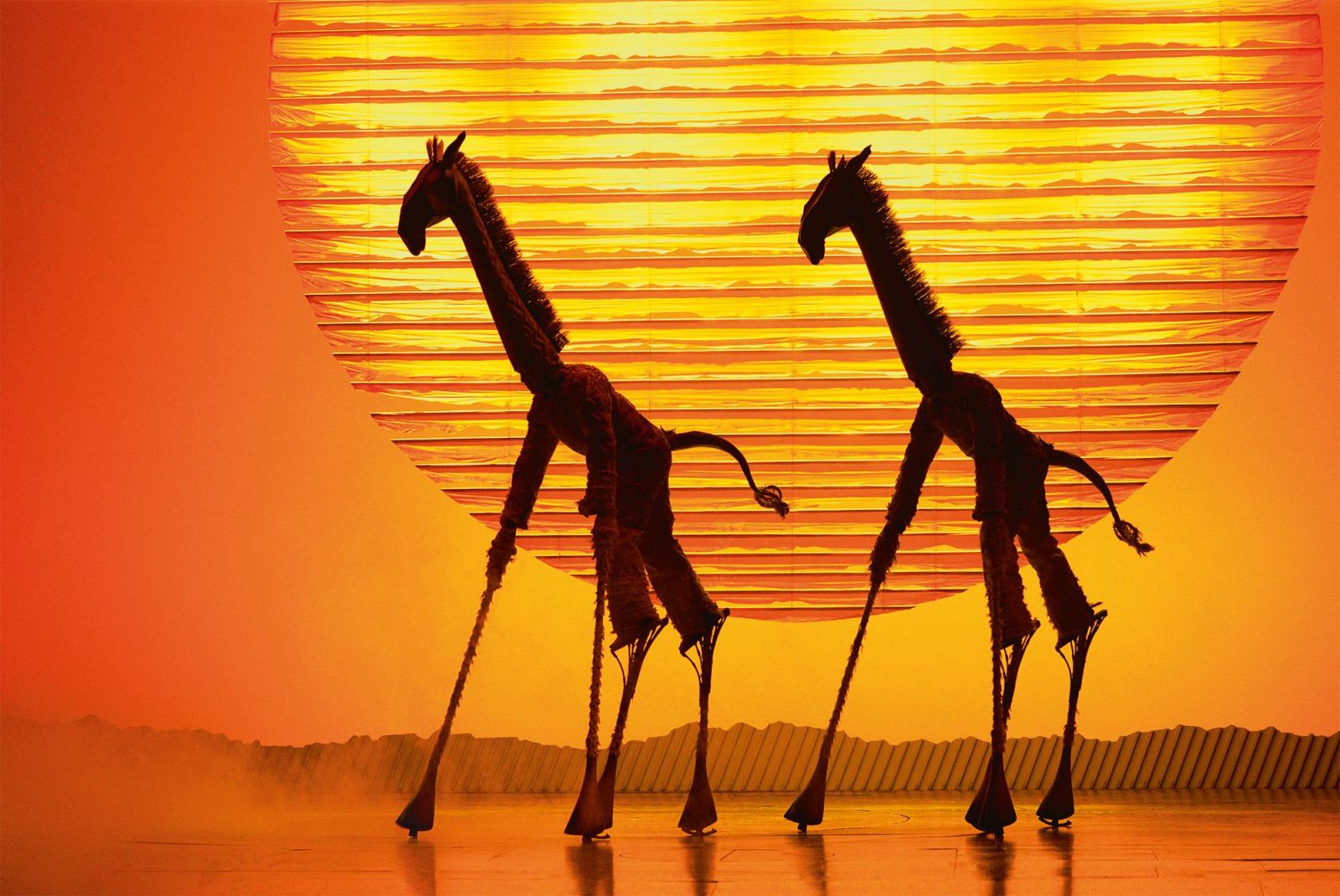 Disney's The Lion King runs at The Bristol Hippodrome until Saturday 1 July 2023. For further information, and to book online, visit the theatre's website here.
---
Read more:
---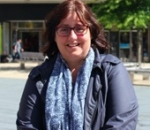 Vivienne Kennedy
Vivienne Kennedy says she lives and works in Bristol but sleeps in Weston-super-Mare, which is where she's actually lived pretty much all her life. During the day, she is Head of Broadmead BID (Business Improvement District), supporting retailers in Bristol Shopping Quarter. Away from work, she's been reviewing theatre, music and art in Bristol for more than 12 years and is rarely happier than when watching a good show at the Hippodrome or Old Vic.