Deaf Havana plus support at the O2 Academy Bristol - Live Music Review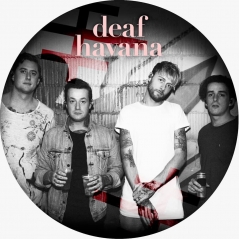 Posted on: 2019-03-21
Bantering with the crowd, you could see the band members genuinely enjoying themselves, and this set the tone for the rest of the show - literally throwing themselves about the stage
---
For a Sunday night, the O2 Academy was surprisingly busy. The crowd seemed well mixed, with lots of plaid shirts and alternative looking types. Everyone appeared relaxed as we waited for the three acts to begin.
Hot Milk were first up – a lively, emo power-pop band from Manchester. Their enthusiasm was clear from the outset, and they began with some heavier numbers to get the crowd warmed up. Their sound, influenced by Operation Ivy, The Replacements and Green Day, had the crowd jumping after a mere two tracks.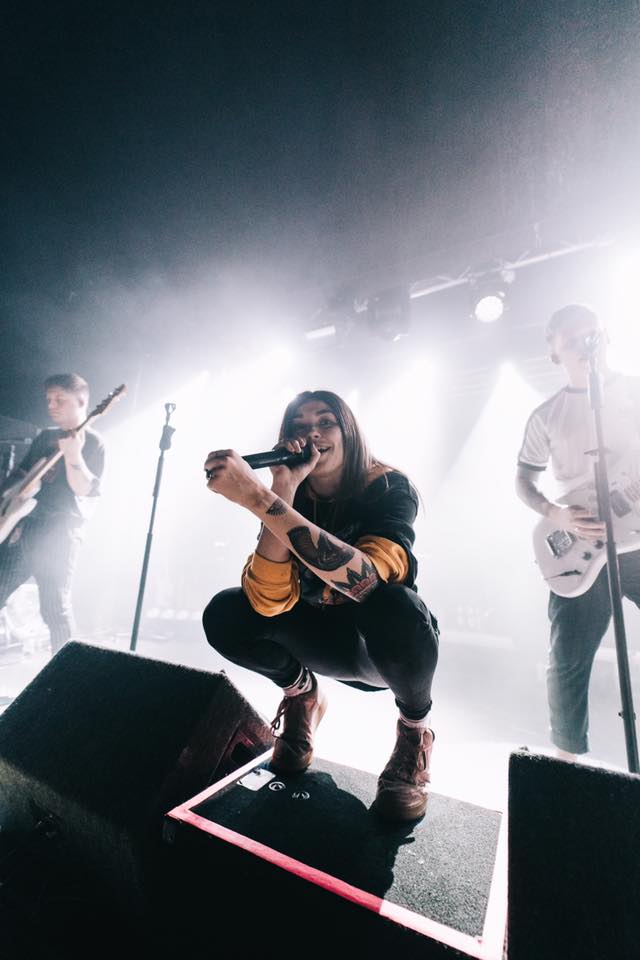 Introducing the title track to their EP 'Are You Feeling Alive?' (being released 3rd May) the crowd cheered with their support. Overall, Hot Milk delivered a very tight performance, with stacks of energy, humour and bounce. As they finished their set to avid applause, they gave thanks for the opportunity, and wished everyone a happy St Patrick's day!
Next to take to the stage were The LaFontaines. Their sound is a unique mix of rocking guitar riffs and hip-hop vocals, with a touch of electronica. Beginning with tracks 'Up', 'Release The Hounds' and 'King', they hit the stage with confidence and laidback swagger. From the very start they created a happy, buzzing atmosphere, and were an instant hit with the crowd. They even got the entire audience to sing Happy Birthday to Paul, their mate who looked rather embarrassed in front-of-house.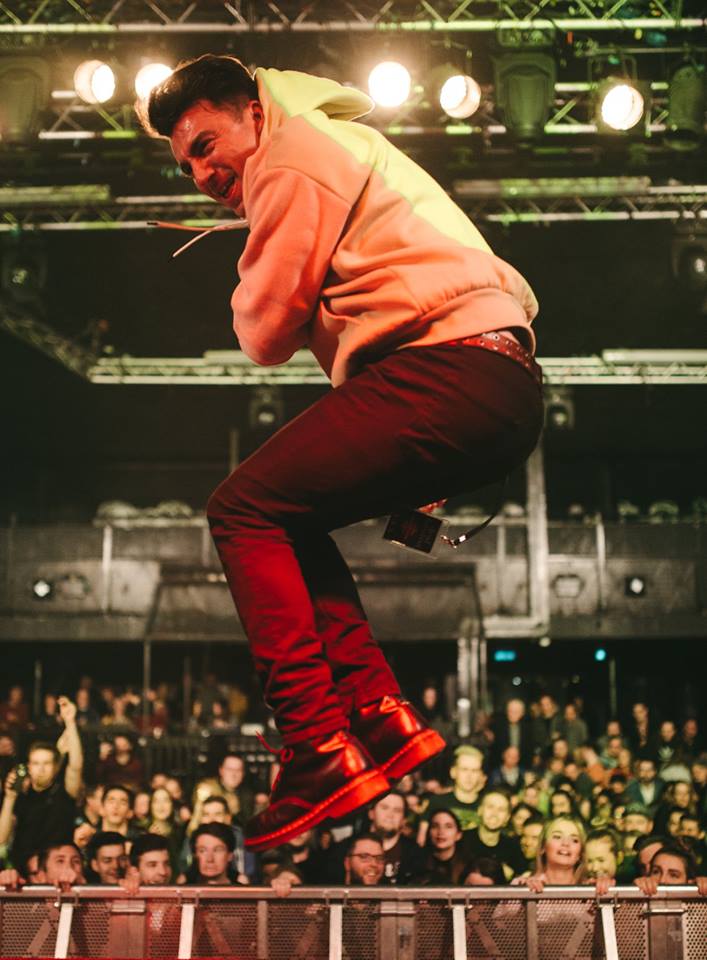 Soaking up the attention, the band were obviously at ease interacting with the crowd. So much so that lead vocalist Kerr Okan grabbed his mic and joined us on the floor. Still singing and dancing, he managed to run around the entire venue, even making a trip upstairs to visit the fans on the balcony. It was a very impressive demonstration of the band's commitment to entertain. Finishing with 'All In' and 'Storm', the crowd shouted their appreciation. A great supporting act. I'm looking forward to hearing their new album 'Junior' (out 14 June).
Finally, the act everyone one was waiting for – Deaf Havana! Blue smoke filled the stage as their neon pink sign shone bright, beckoning the attention of everyone in the venue. Arriving on stage, they kicked off their impressive 18 song set with 'Fever', 'Mildred' and 'Worship', which had the crowd enthusiastically singing along. Although very musically on point, the band seemed to lack their usual energy on stage. The main man himself (James Veck-Gilodi) even stated 'Sorry if I'm being a bit weird tonight" and explained that they had been on the road for so long that he had forgotten what it was like to sleep in a normal bed.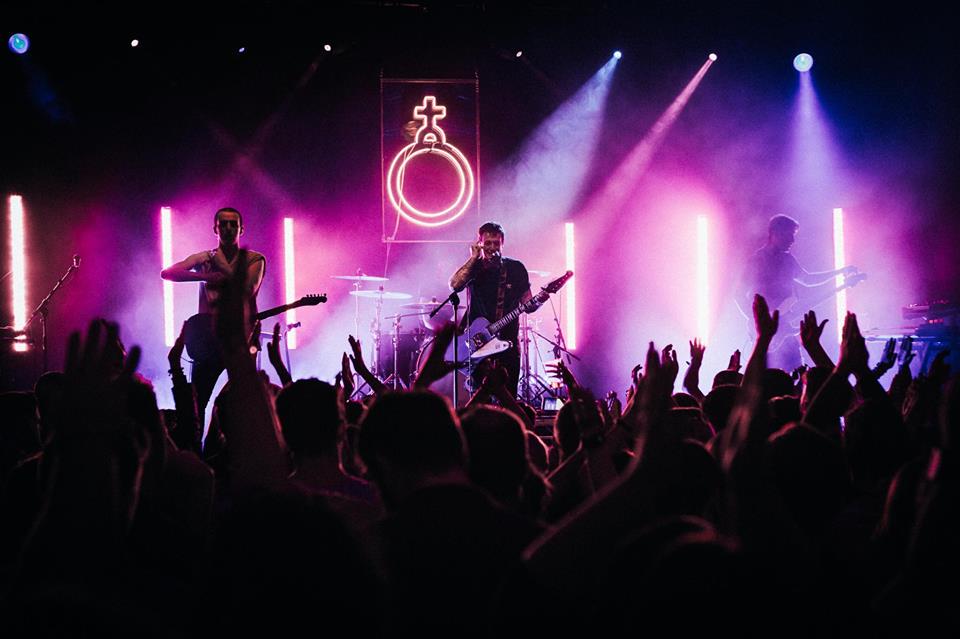 Luckily though the audience took this as a challenge to encourage the band even more than they had been before. As the band played 'Hell', followed by 'Ritual', you could see their passion returning. Bantering with the crowd, you could see the band members genuinely enjoying themselves, and this set the tone for the rest of the show - literally throwing themselves about the stage, and really getting into each song. Thanking the crowd for being so up for it on a Sunday night, it was exclaimed that Bristol was always "a great and rowdy bunch!" which was obviously met with a mighty Bristolian roar.
Exiting after tracks 'Boston Square' and 'Sing', the band returned to stage for their encore. Following a recording of 'Wake', they instantly kicked into their final track 'Sinner' - an obvious favourite of the crowd and band alike. Everyone went wild, jumping, cheering and dancing along. It was a spectacular finish to a fantastic night.
---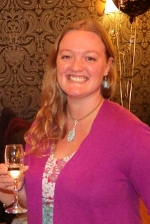 Jacqui Barton
Raised in Bristol, Jacqui has been an active resident of this great city for most of her life. Passionate about travel and exploring different cultures, she enjoys exotic cuisine and is an avid fan of musical theatre, comedy and dance. With a truly eclectic love of music, she attends many gigs throughout the year, from up and coming local artists to large international festivals.