Dakhabrakha at The Lanes - Bristol Live Music Review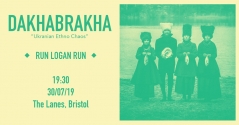 Posted on: 2019-08-01
Dakhabrakha return to Bristol with another unforgettable showcase of their trademark 'Ethno-chaos'.
---
When we were offered tickets to review Dakhabrakha live at The Lanes last week, I have to confess I hadn't heard of them before. I was sceptical when their sound was described to me as 'weird Ukrainian folk music', but a quick glance at their Tiny Desk live session for NPR was all it took to remove all doubt and convince me that this was destined to be one of the most unique Bristol gigs of the year.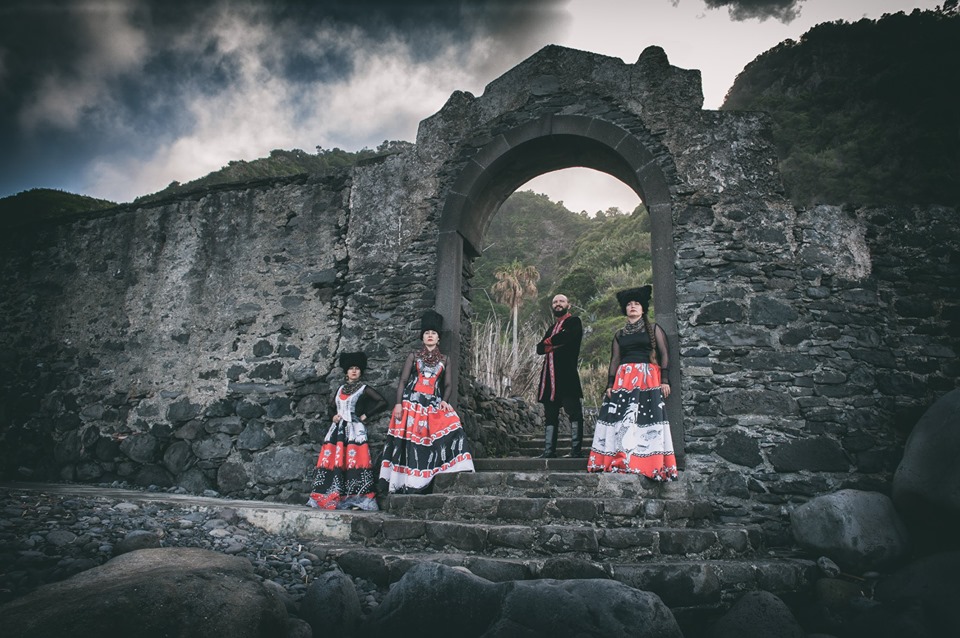 Run by BLG Promotions, The Grey Area and Erratic Batting, this was Dakhabrakha's first Bristol show since their seminal 2017 performance on the same stage. That appearance at The Lanes was a sell-out that established the venue as a major part of the city's live music landscape, and this one was more of the same as the Ukrainian quartet packed out The Lanes' unexpectedly intimate performance space for another evening of music that won't be forgotten in a hurry.
We arrived on Tuesday night to Run Logan Run's intriguing two-man performance, with Andrew Hayes' atmospheric saxophone captivating the near-capacity crowd alongside drummer and bandmate Dan Johnson. The Bristol pair's combination of atmospheric buildups, emotive sax sections and crashing percussion went way further than was asked of them as a support act, and their powerful sound was far bigger than we expected it to be, building anticipation for the night's main act.
Roughly translated into English as Give-Take, Dakhabrakha's sound, born in their native Kiev, incorporates elements of a wealth of musical styles from around the world including afrobeat, traditional Eastern European folk, Arabic, Australian, Indian and more, combining to create an astonishingly unique and refreshing live experience.
Making full use of The Lanes' stage area and sat alongside each other in traditional Ukrainian dress (and their already-iconic headgear), the group gripped the Bristol crowd with their polished musicianship and sheer variety of sounds. Backed by an array of traditional instrumentation, from the djembe to the zgaleyka, and more common tools like the accordion, cello and bass drums, vocal duties were shared between each member of the group to brilliant effect.
Dakhabrakha are capable of utilising their vocal range to drastically change the atmosphere at several points throughout the performance - typified by Olena Tsibulska's eerily accurate bird noises during an extended introduction to one of their tracks - and the result is a live show that takes audiences through the motions, from sombre, more emotive sections to flat-out party starters like 'Sho Z-Pod Duba'.
I doubt The Lanes has hosted a performance like this in a long time, and the band went out on a high with probably their best-known track, 'Baby'. Judging by the buzz around the venue once they had finished - this was one of those gigs that you need to take a few minutes to recover from once the lights come up to be able to comprehend what you've just seen - the quartet had just won over a few hundred more fans in the South West of England.
For more on Dakhabrakha or to follow their live schedule, visit their official website or check out their Facebook page.
---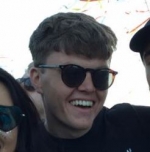 Matt Robson
Having moved to Bristol from Cornwall in 2015, Matt graduated from UWE with a degree in Journalism in 2018. He's keen on a wide variety of musical genres, as well as taking an interest in art and illustration, producing his own work in his spare time. Matt makes the most of Bristol's diverse nightlife and attends gigs and club nights regularly. Get in touch via email at matt@365bristol.com.